8 CONLAY SPECIFICATIONS
---
---
---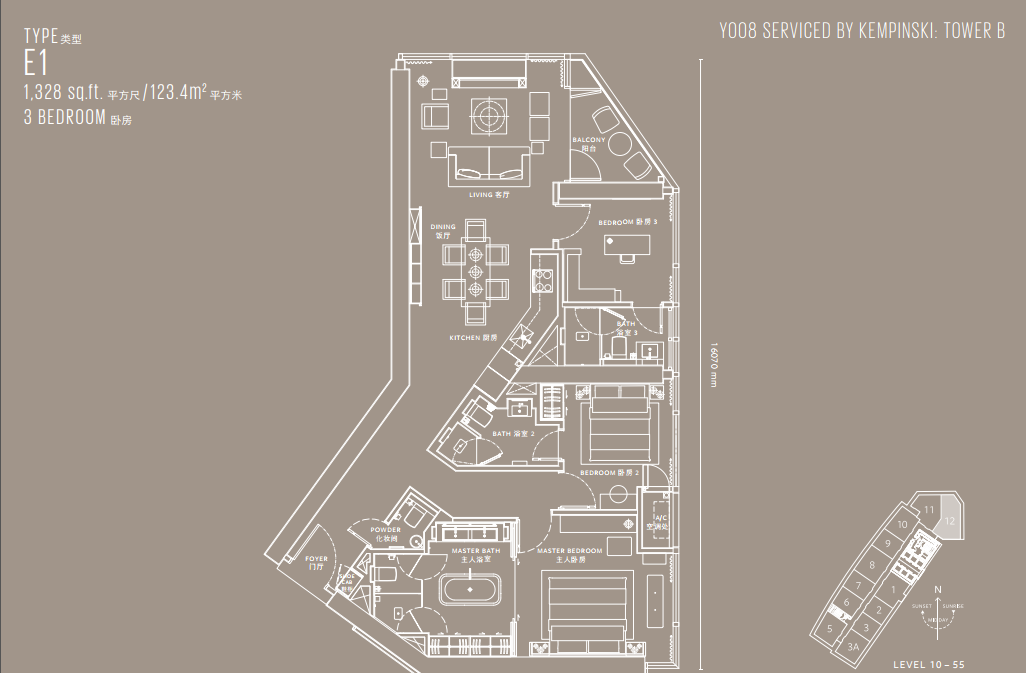 3 Bedroom
---
8 CONLAY TOWER A: Steve Leung & Yoo
---
8 CONLAY TOWER B: KELLY HOPPEN
These luxurious fittings — the Origami Bath designed by Kelly Hoppen in collaboration with renowned brand 'Apaiser' and premium tap fittings with 'Crosswater' — are exclusively available in YOO8 Tower B units within Malaysia.

---
SPRING CONCEPT
Harmony and calm come into play in the Spring concept suites. Featuring soothing swathes of green set against a fresh, naturally hued backdrop, these spaces make the most of neutral materials, weathered surfaces, unbleached fabrics, deep pile carpets and white milky glass, gently bringing to mind a sense of renewal as well as long, leisurely days spent in a luxurious country hideaway. Evocative of an upmarket country retreat, organic textures and natural hues play a starring role in this enchanting Spring-themed living space. Melding seamlessly with the kitchen, the lounge area is an alcove of tranquility thanks to a combination of soft surfaces and well-balanced forms.
Nature serves as the ultimate inspiration with this Spring-themed master bedroom. Brimming with warmth and ease, this serene space features appealing organic taupe and green details. Clustered pendant lighting add much to the sumptuous setting, as does an adjoining marbled master bathroom equipped with luxurious amenities, such as the Kelly Hoppen-designed Origami bathtub.
---
URBAN CONCEPT
Exuding timeless elegance, the Urban concept suites will come as a positive delight to fans of classic Hoppen style. Appealing to the inner cosmopolitan, linear muted tones and repeated motifs bring on a feeling of understated glamour, resulting in chicly done up spaces with heart. Enhanced with ambient lighting, aesthetic harmony is achieved through the inclusion of taupe stone, dark timber flooring in addition to specialist plaster finishes and textiles.
Sophisticated and intimate, this striking Urban-themed living area pulls out all the stops with minimum fuss. Created with the design-savvy urbanite in mind, this memorable space triumphs thanks to sleek materials and finishes coupled with a starkly simple layout.