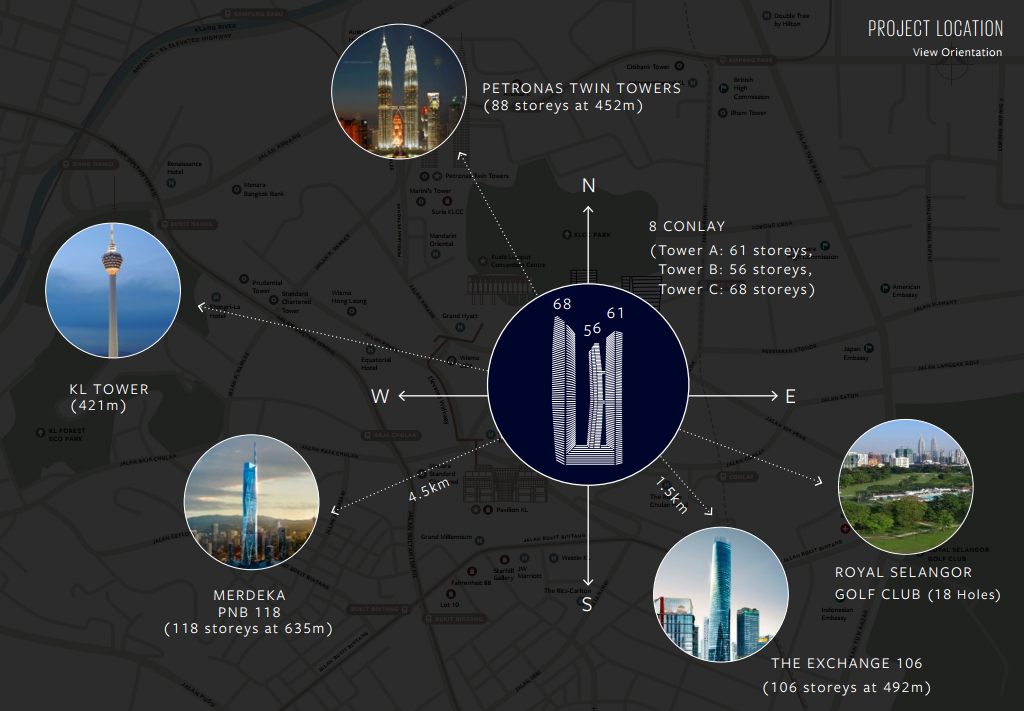 AN INSPIRED VISION
Kuala Lumpur's most vibrant districts, the Golden Triangle and the KLCC area, conveniently border one another. Situated right in the heart of the action, 8 Conlay affords easy access to the best entertainment, shopping and eateries the city has to offer. Flourishing pockets of green space, such as the ever-popular KLCC Park, also make this area a joy to explore.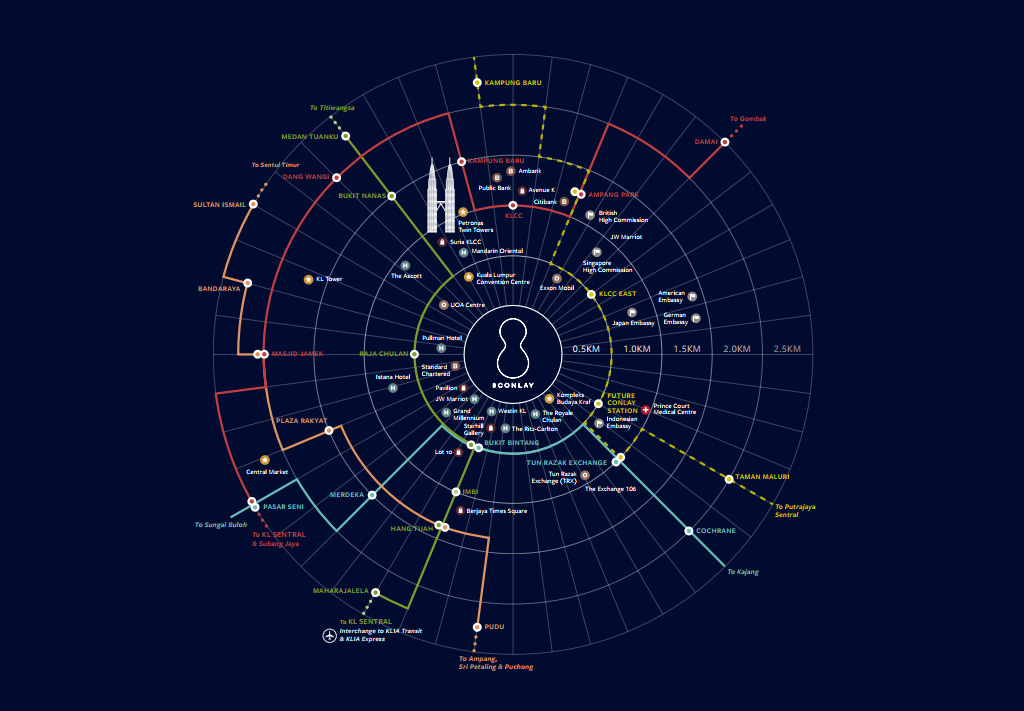 IN THE HEART OF THE CITY
Getting out and about is a breeze thanks to 8 Conlay's coveted location. Situated in the heart of Kuala Lumpur, between cosmopolitan KLCC and bustling Bukit Bintang, it is a short hop and a skip away from major urban attractions as well as high-end hotels and first-rate shopping malls.
Taxis are easily found day or night, and for those who prefer to make the best of KL's impressive integrated transportation system, a reliable network of rail systems allows for seamless connectivity.