8 CONLAY SITE PLAN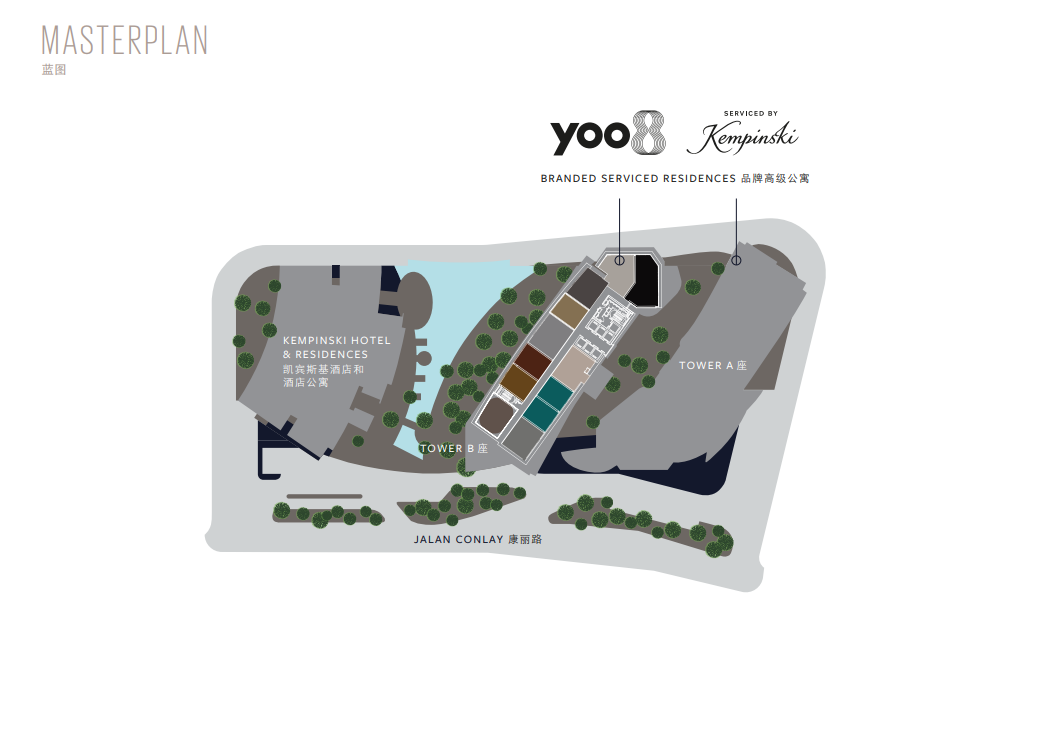 ---
---
8 CONLAY FACILITIES
Lifestyle Retail Quarters
8 Conlay's lifestyle retail quarters bring together cultural and artistic experiences as well as a collection of fine shops and F&B venues thoughtfully curated with the intelligent, contemporary shopper in mind.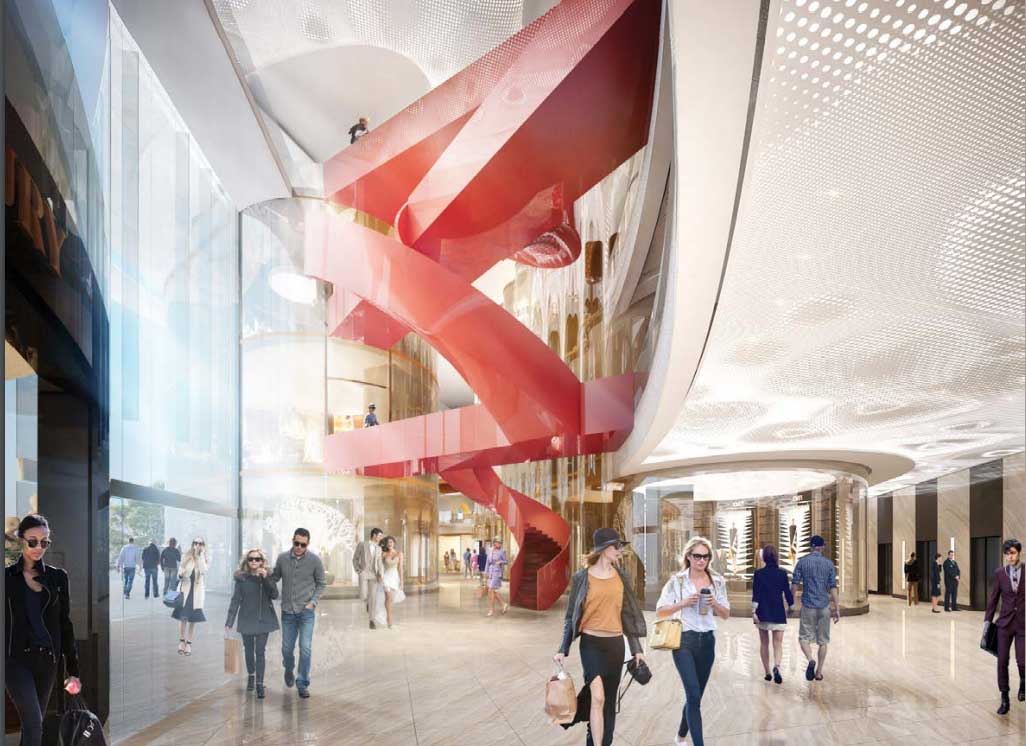 ---
---
---
With superb in-house services provided by Kempinski Hotels, YOO8 whisks you away from your hectic day-to-day routine literally the moment you get home.
---
"Our design for 8 Conlay was drawn directly from Kuala Lumpur's amazing topography."
Pok Kobkongsanti - Founder of TROP 创始人
Drawing on the poetic patterning of fallen dewdrops, TROP merges sensual shapes with robust natural materials, creating an oasis of relaxing ripple pools and stellar city views. A 25m lap pool emerges as a swimmer's paradise while cosy, pod-like cabanas make for the perfect hideaway.
---
"Exercise is labour without weariness."
Samuel Johnson English poet and essayist

Evoking sporty elegance, YOO8's lavishly equipped state-of-the-art gym turns work-out sessions into serious style statements. A cheery, psychedelic vibe prevails in the Chill Out Room, making it the perfect place to relax and keep oneself in good spirits.
---
"The idea was to create a habitat for residents that they could enjoy and relate back to the Malaysia's lush natural setting."
Pok Kobkongsanti - Founder of TROP 创始人
---
44th FLOOR
---