The Crest Site Plan
A Myriad of E-Deck Recreational Facilities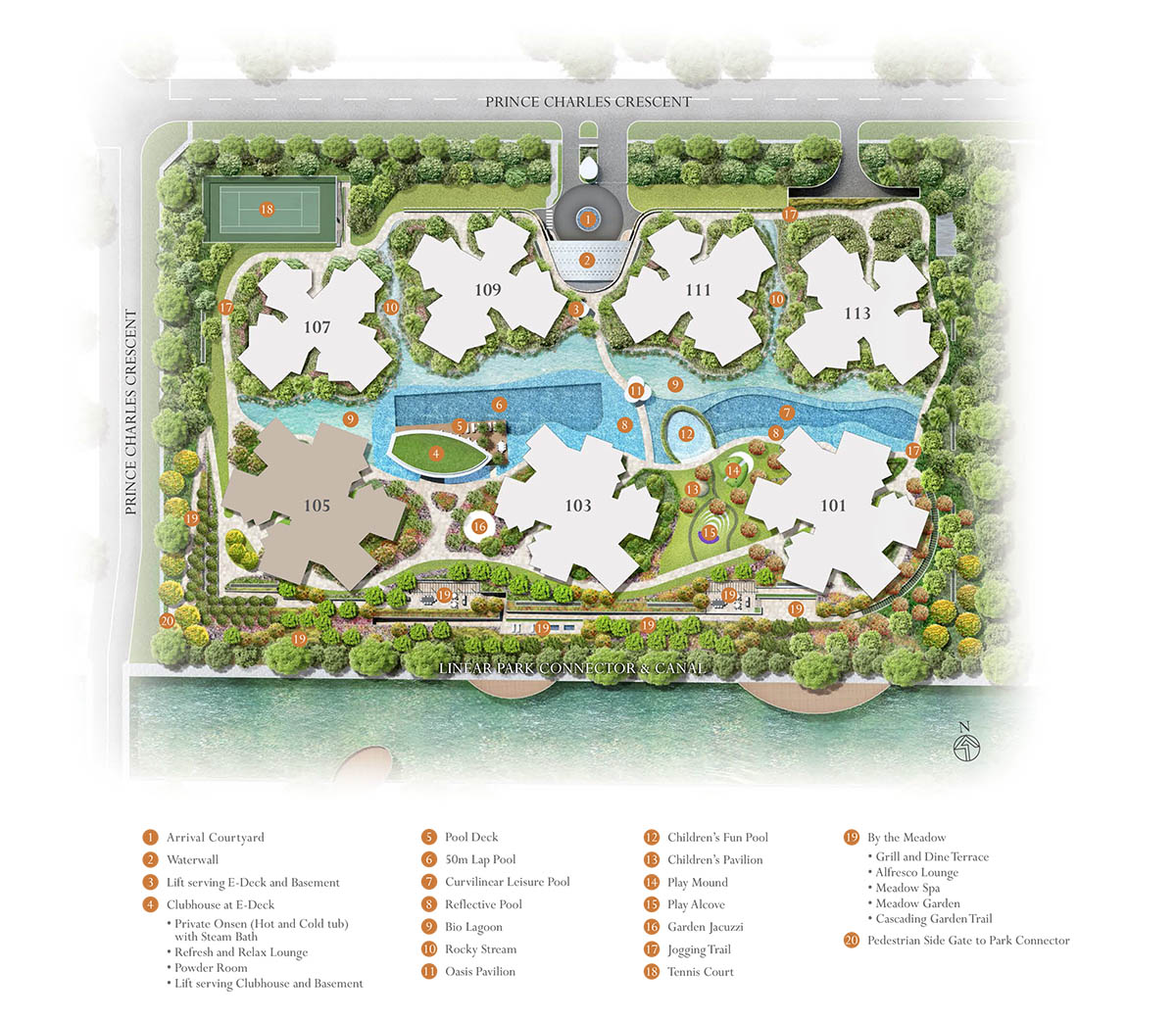 The Crest is designed to meet the lifestyle needs of its residents
Low-rise Island Villas interconnect with the waterscape and greenery, while Towers by the Meadows soar elegantly to offer spectacular views of the city and unblocked views of the low density good class bungalows district.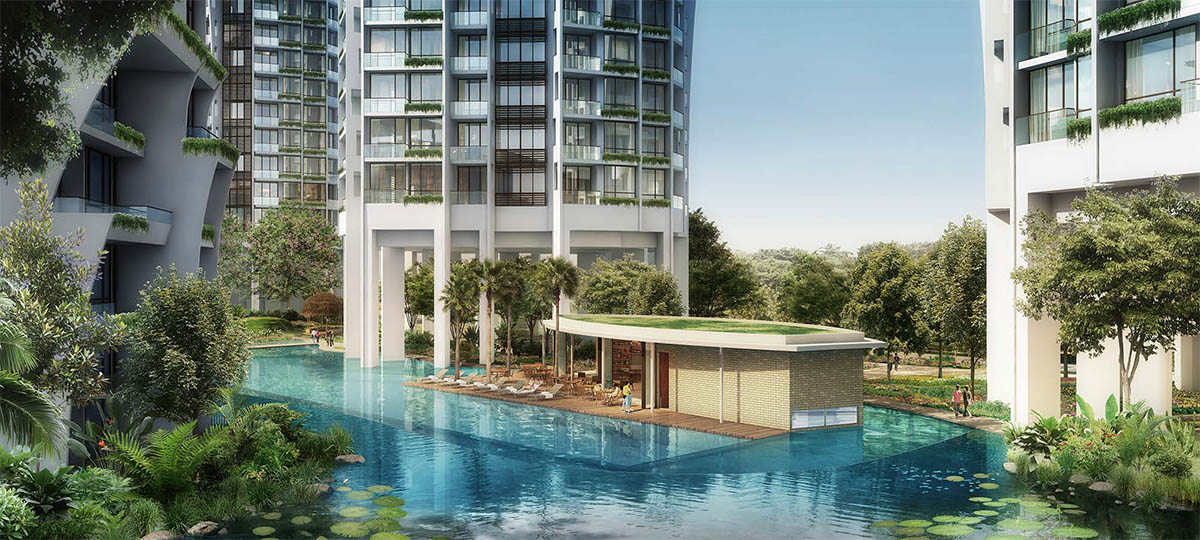 ---
The Landscape of the Crest is designed to give you an intimate and unique exprerience of nature
A remarkable waterscape with swimming pools that span the development, the central lagoon is an open expansive oasis of beauty, harmony and serenity. Dine by the water at the Grill and Dine terrace. Set amidst groves of Willow trees and blazing Yellow Flame of the Forest, the intimate enclave is also a perfect vantage point from which to watch the world go by.
---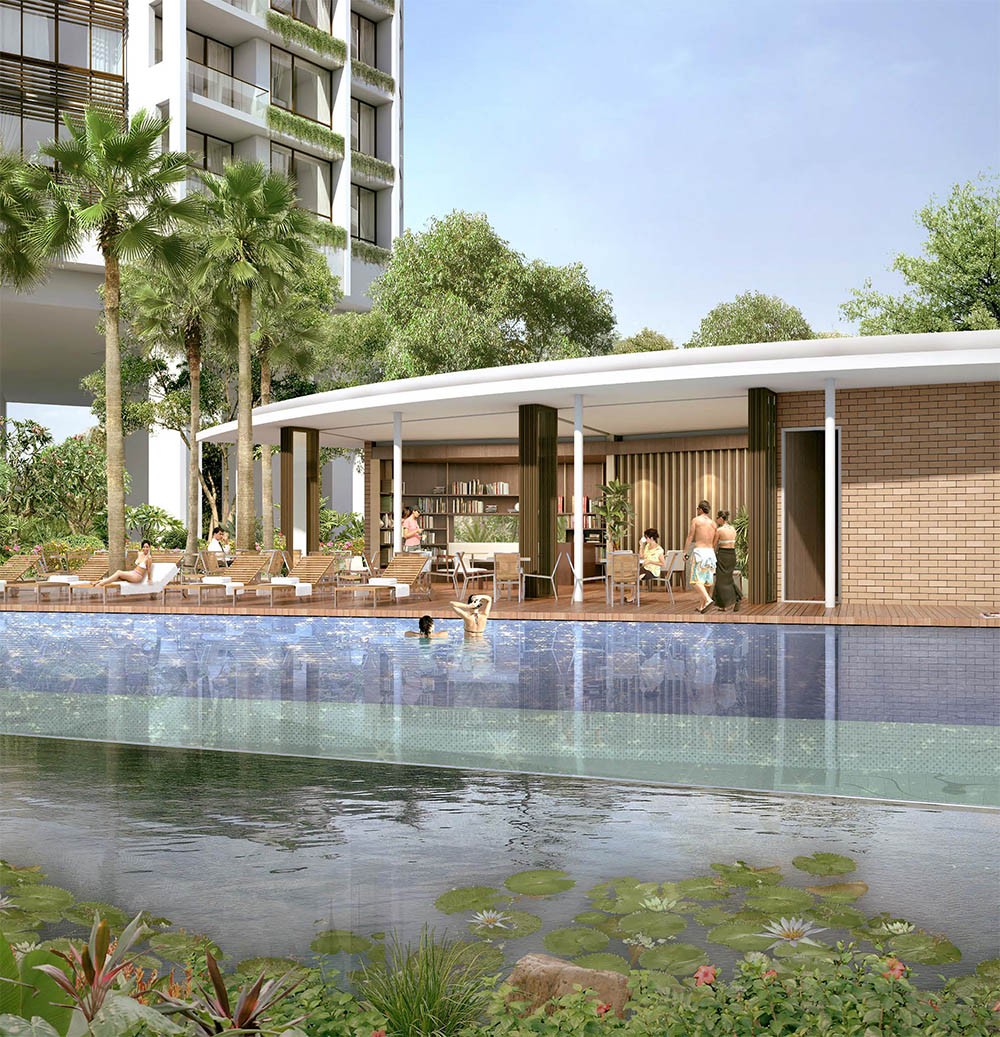 POOLSIDE LOUNGE BY THE CLUBHOUSE
The curvilinear Leisure Pool and other water bodies are regularly cleaned and treated to ensure a safe and enjoyable time for you and your family. Sculptures like Bambi and Tinkerbell add a touch of whimsy to the space.
---
Roof-top Facilities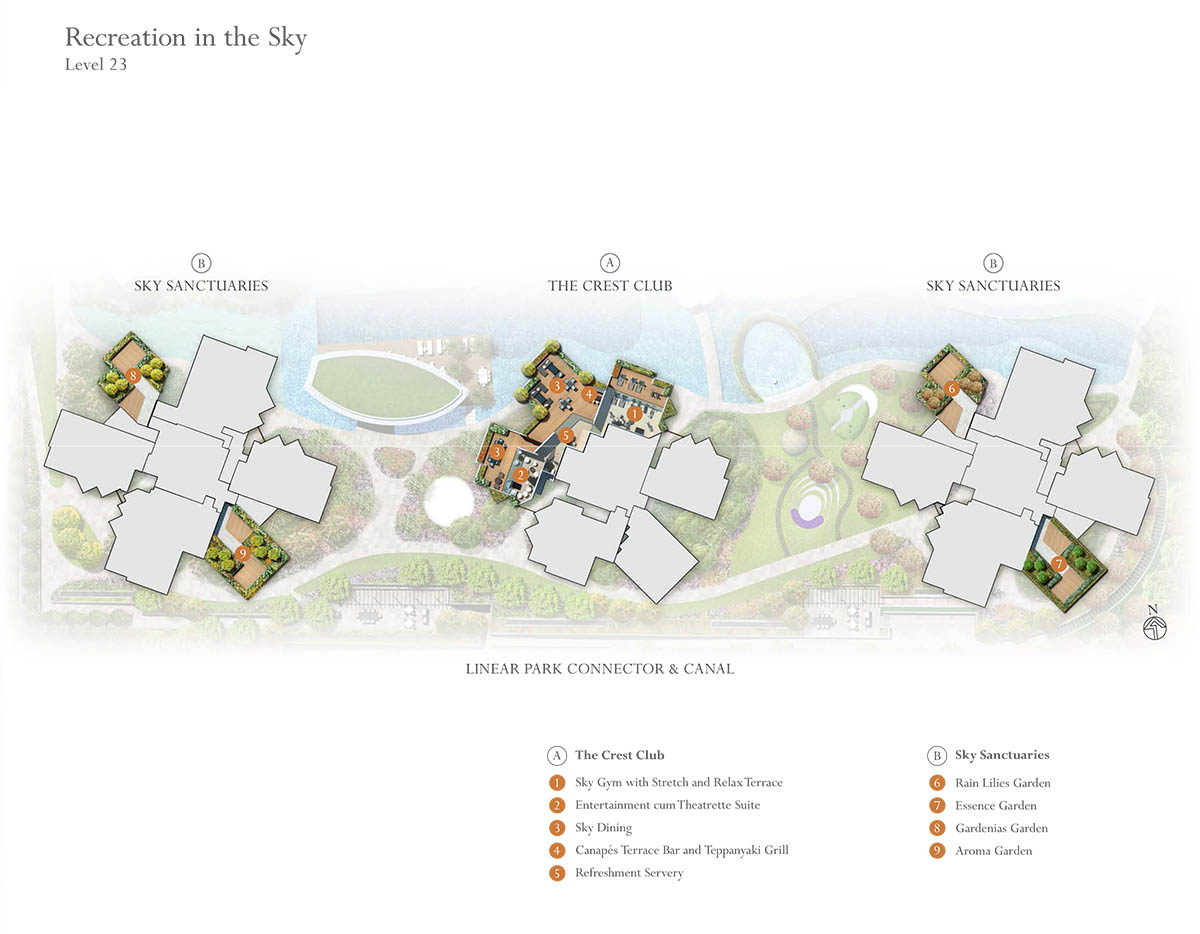 RECREATION IN THE SKY
Entertain your guests and be entertained at the same time, as the host of facilities at The Crest Club will accommodate your lifestyle needs. A stroll at the Gardens in the Sky Sanctuary will offer you som contemplative relaxation.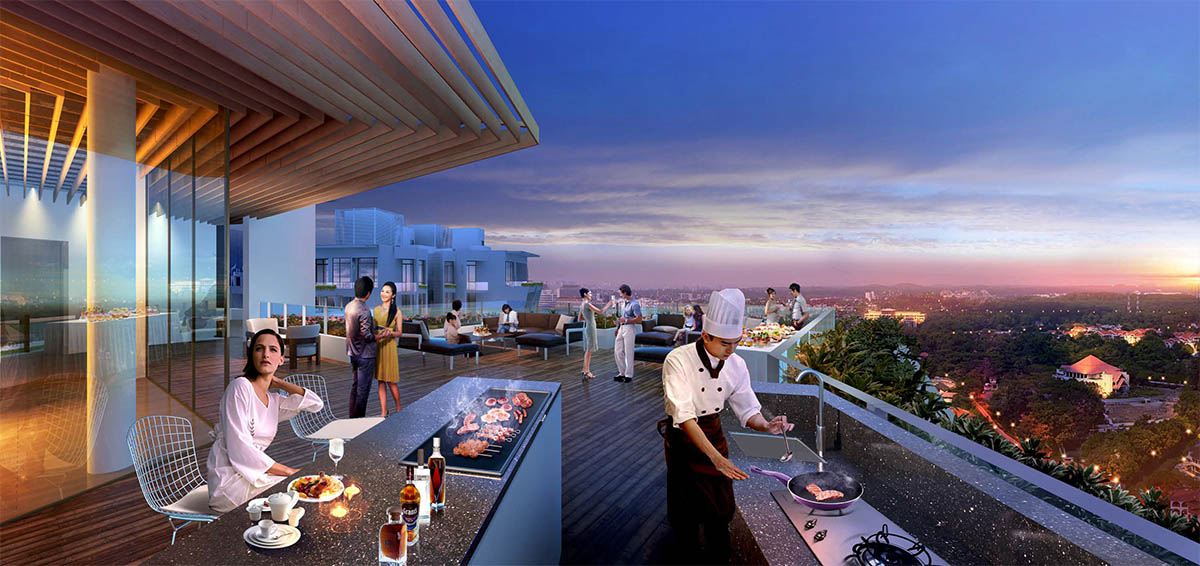 ---