Various unit types are available to suit diverse buyers' profiles: • 2-bedroom cabana with pvt carpark 1195sqft • 3-bedroom from 947sqft • 3-bedroom deluxe from 1044sqft • 3-bedroom dual-key from 1044sqft • 4-bedroom from 1238sqft • 5-bedroom from 1389sqft. The apartments also come with additional thoughtful provisions such as the moveable or pull-out dining table, extendable kitchen worktop and feature mirror with the flip-top table.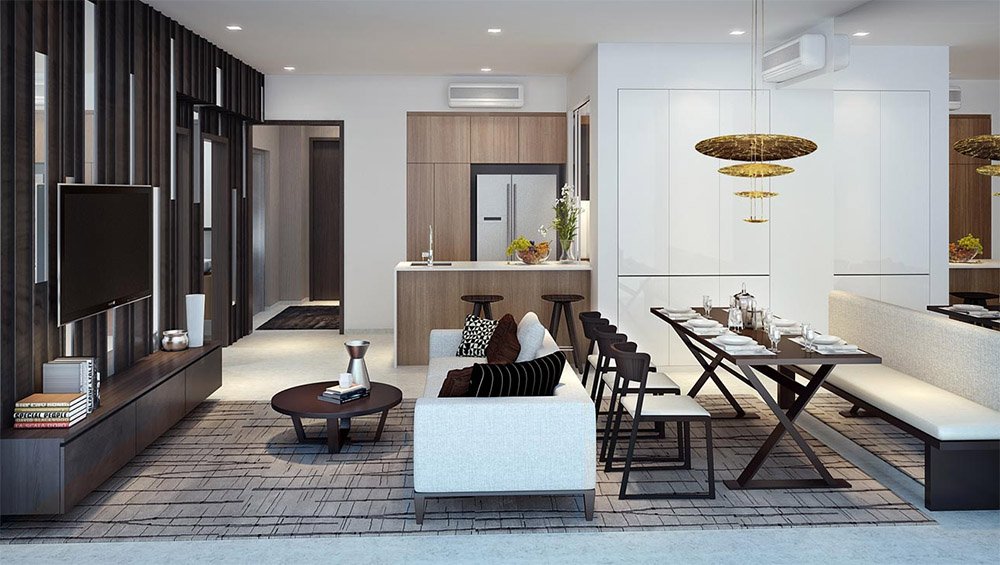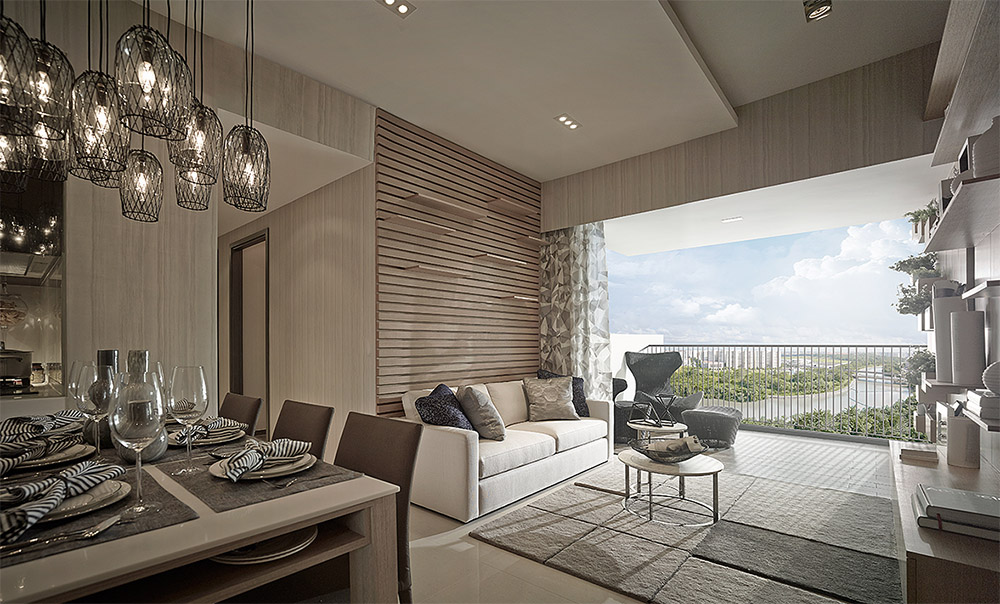 Every unit is equipped with a fridge, washer and dryer.
Riverbank @ Fernvale Floor Plans
Designed with a touch of hospitality, the interior design of the apartment carries many subtle touches that differentiate itself from other developments.
3-BR Deluxe, 4-BR and 5-BR units are designed with separate wet and dry kitchens to suit the contemporary lifestyle.
For added exclusivity, 3-BR Dual-key, 4-BR and 5BR owners enjoy private lift access.
Residents of the 4-BR and 5-BR units can also enjoy views of the landscape and nature from their wide-frontage living rooms.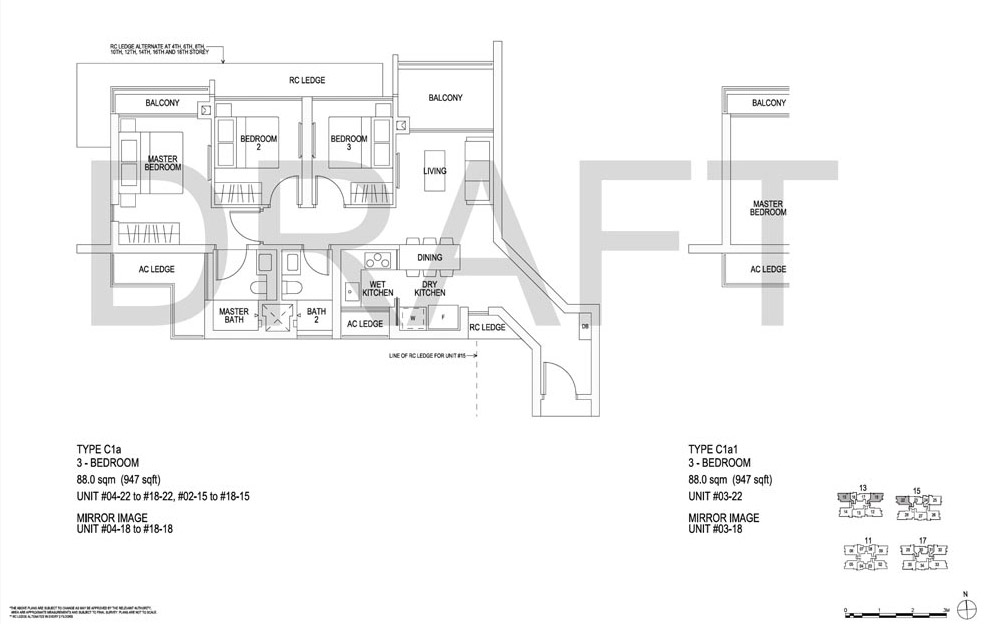 ---