Riverbank Fernvale has many facilities to offer such as a Guard House, Arrival Fountain, Drop-off pouch, Waterfall, Fitness Pavilion, Tennis court, Multi-purpose play court, Children's playground, Camp-grounds, Adventure pit, Amphitheatre, Jogging path, Play deck, Children's play pool, Resting lawn, Sunning lawn, Yoga deck, Jet therapy pool, Alfresco dining pavilion, 50m lap pool, among others.
Riverbank Fernvale Facilities - Site Plan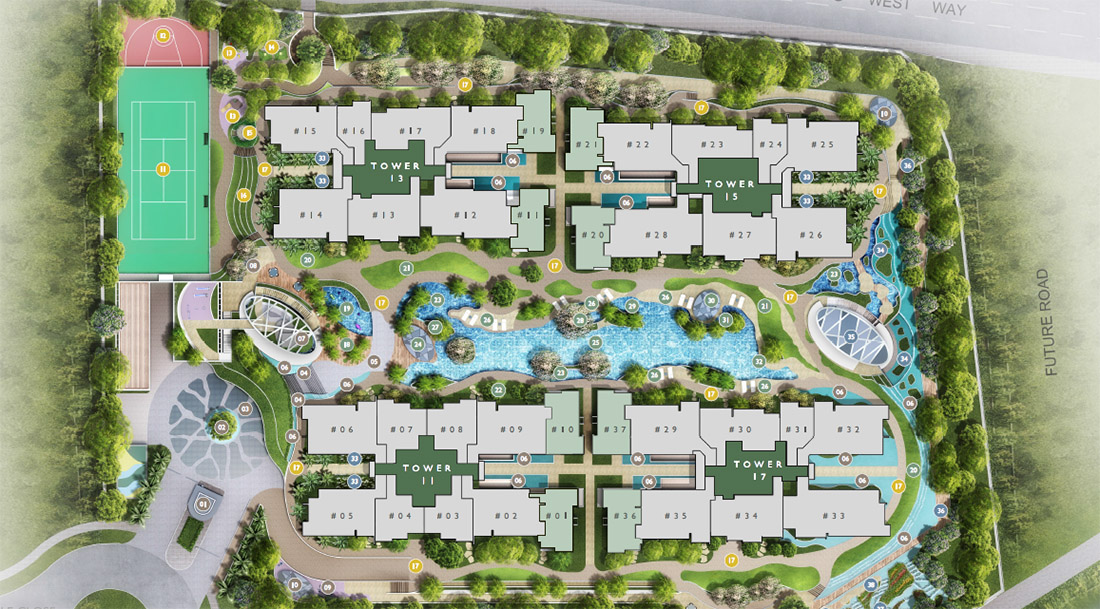 Residents can indulge in the 5 thematic zones of lush sprawling grounds – The Arrival, Adventure Cove, Aquatic Park, Riverside Trail and Sky Observatory.Residents can enjoy the Lap Pool, Gym or Tennis Court as well as entertain guests at one of the 2 Clubhouses, Barbecue & Grill or at the Sky Teppanyaki & Sky Bar. Riverbank @ Fernvale is also notable for the launch of Singapore's first bicycle sharing facility for residents which links seamlessly to the future park connector.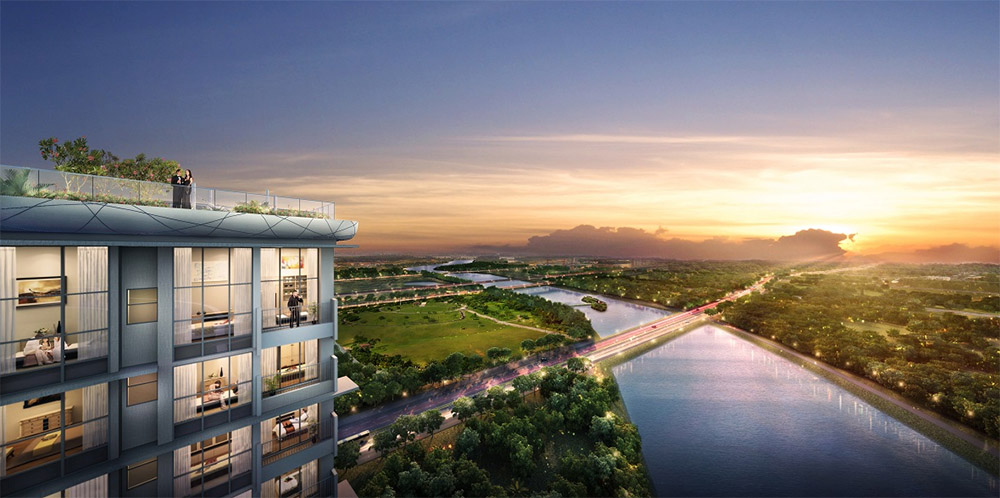 Residents can relish the panoramic view of the surrounding nature from the Sky Observatory which spans across Towers 11 & 17 at the 20th storey. The landscape design is inspired by natural land formations and includes a Riverside Trail with a Nature Boardwalk that meanders through Cascades and Wetland Pools. It received the Highly Commended Award for Residential Landscape Architecture at the International Property Awards (Asia Pacific) 2014/2015.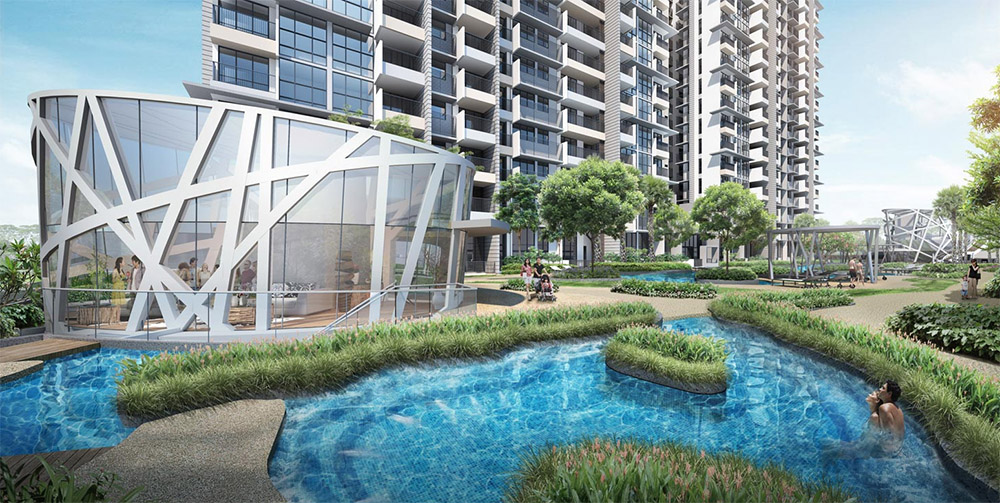 Riverbank Condo is set in a lush natural surrounding. Sengkang Riverside Park is located to the north of the development and connected to the Punggol Park Connector. Residents can also enjoy the vast greenery and flowing waters of Sungei Punggol to the south-east of the development. Residents can fully immerse in this rustic coastal charm from the top of the Sky Observatory located on the 20th storey.