Lumiere Riverside Site Plan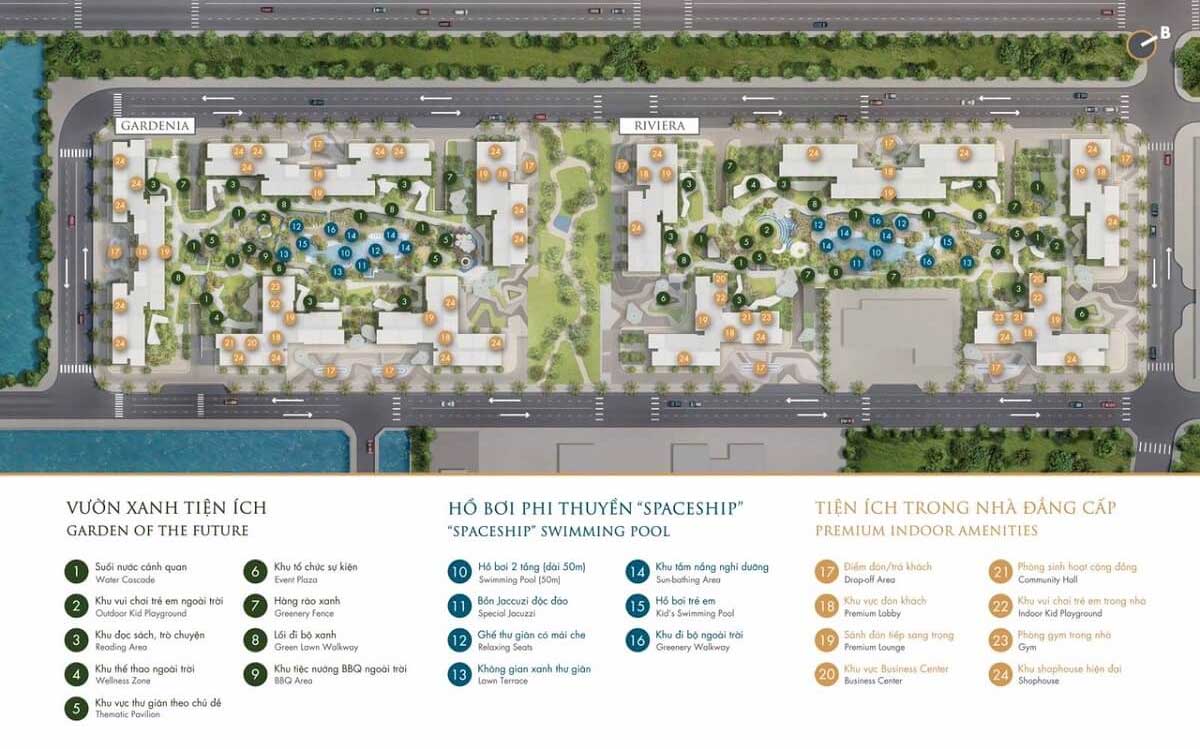 Lumiere Riverside Facilities
Swimming pool with customized temperature
Coming to Lumiere Riverside, you will experience a swimming pool with water temperature customized according to 5-star season, this is the place where you can enjoy the most comfortable and relaxing moments with your family.
Gym
Modern system with fully equipped by investors, which supports your training process effectively. Moreover, this is also a good opportunity for your family interact with neighbors, contributing to the harmony of life.
BBQ area
Large BBQ area, with an oven system, tables and chairs are arranged to meet the demand of entertainment, meeting family, friends on birthdays or holidays.
Children's play area
Increasing living standards, children's entertainment becomes more important. they built a modern and safety indoor area so that parents could let their children play and develop physicall.
Restaurant & Coffee store
You can get some favourite drinks before working. Beside that, it is spacious, serene environment, serves and tasty food. They may offer several drinks and dishes…
Shopping malls
They are located within 1km, this place has become a popular place to visit several times a week, many brands that you can choose from