Lake Grande Location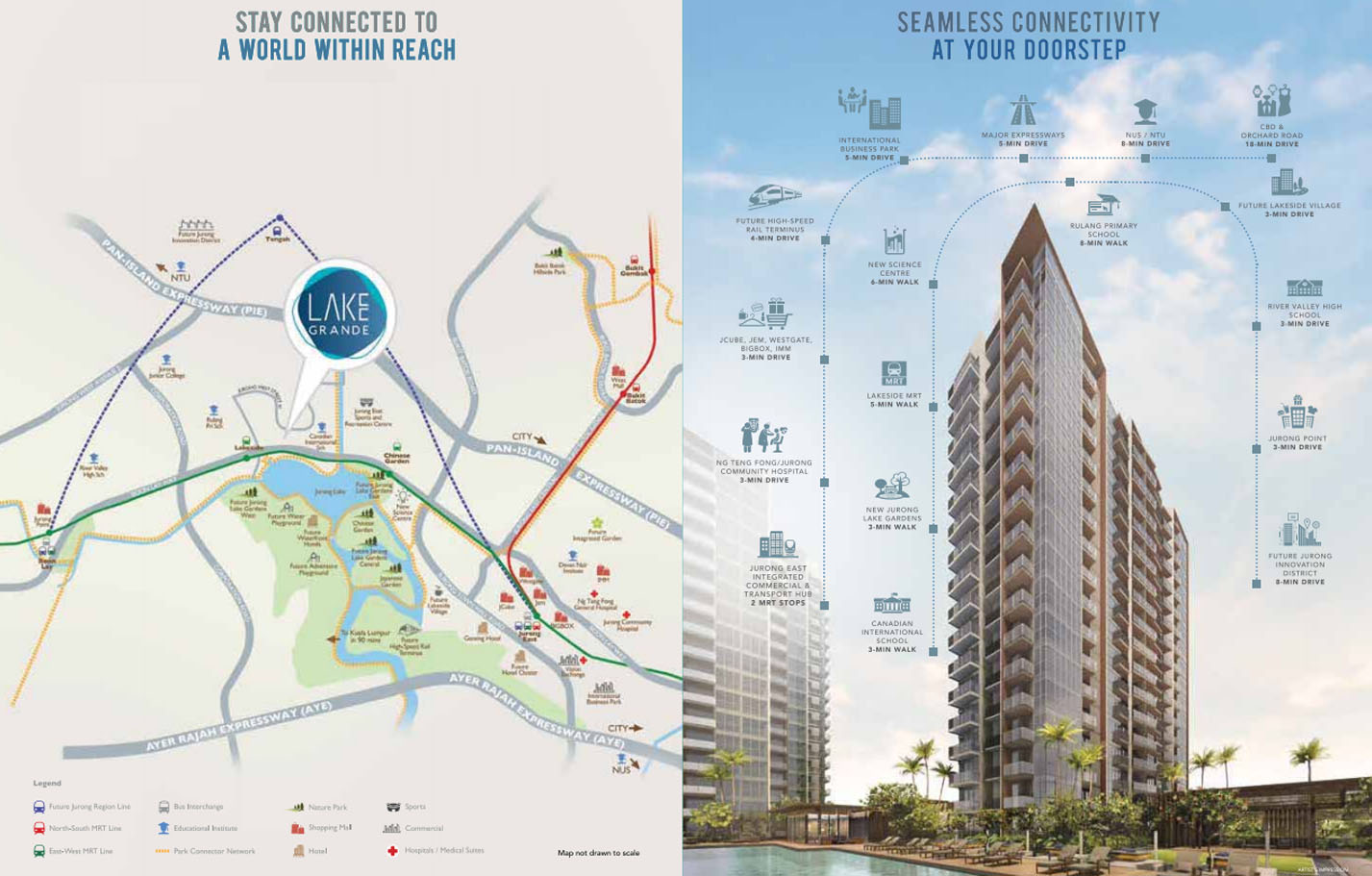 Be a part of the bigger picture
The 360 ha Wrong Lake District is set to be a pivotal destination for business and leisure in the Government's Master Plan. Bound by the Jurong Gateway and Lakeside precincts. it is slated to become Singapore's second Central Business District.
Singled out to be at the very forefront of shaping Singapore into the world's first smart nation. where technology integrates with nature. the Jurong Lake District also plays a vital role in shaping the blueprint of Singapore's future.
The upcoming development of the 600 ha Wrong Innovation District is also envisioned to be the next generation commercial hub where enterprise. technology and people converge to form the future of innovation.
Lake Grande stands at the very heart of this rapid transformation, offering investment potential and prospects one can only anticipate.
---
Gateway to a thriving retail, lifestyle and commercial hub. You are at the centre of it all.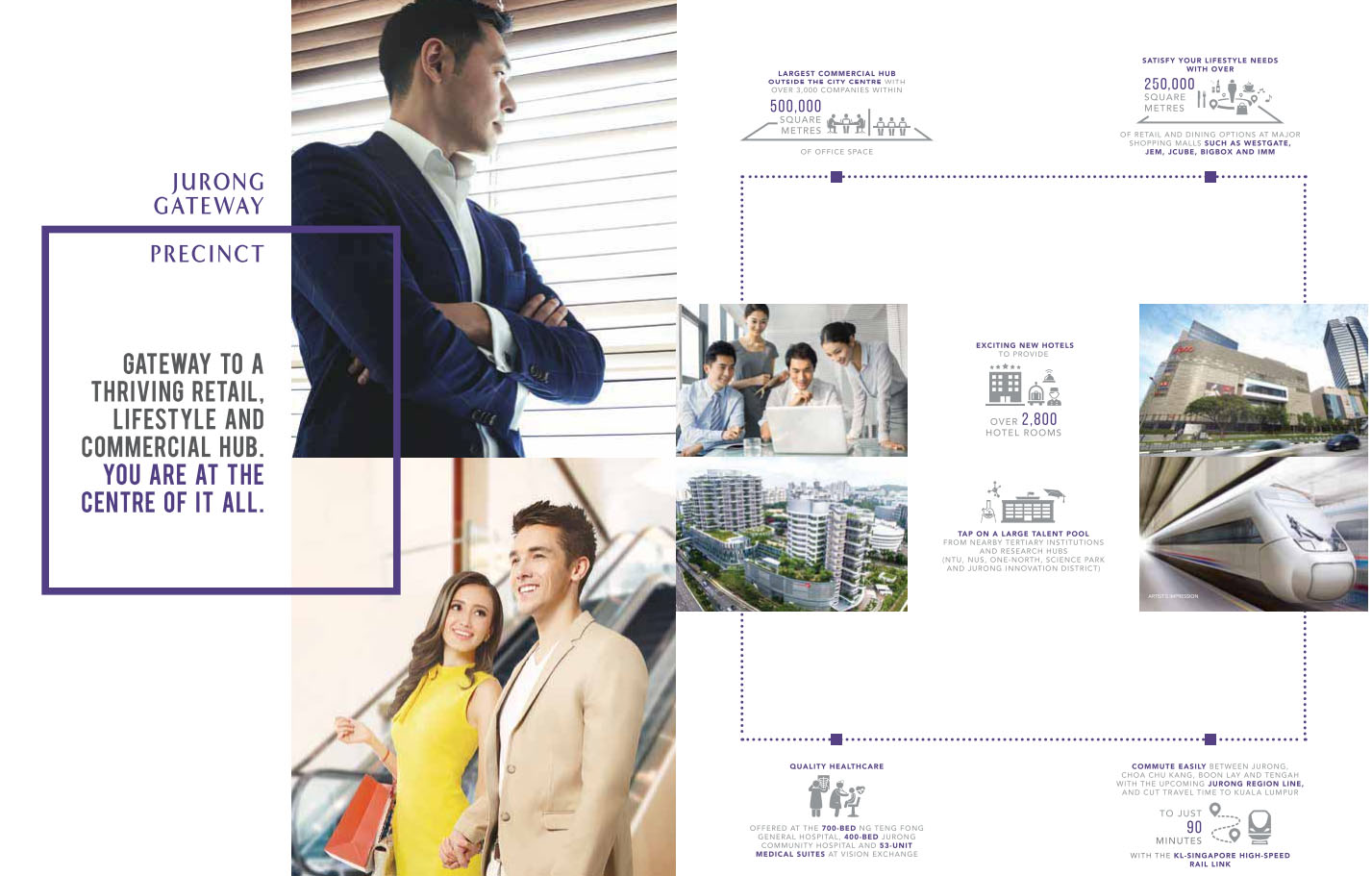 Indulgence lands right at your doorstep. With a myriad of shopping and dining destinations just minutes away. there's a reason to spoil yourself every day. From food to fashion, leisure to lifestyle, the Jurong Gateway Precinct satisfies the most discerning.
Developed as the largest commercial hub outside the city centre, business and employment opportunities have never been this close to home. With new hotels and offices unveiling, the district will experience energy levels like never before.
---
Soak up some rays and unwind under the sun. Wrong Lake Gardens. the first national gardens in the heartlands, presents a convenient outdoor recreational spot for everyone. Unveiling in 2018, the West Garden will feature exciting water and nature-themed playgrounds that will provide a refreshing alternative for family weekends.
Envisioned to be the perfect representation of nature and technology in unison, the Gardens will incorporate smart technology that encourages sustainability, such as driverless vehicles around the lake.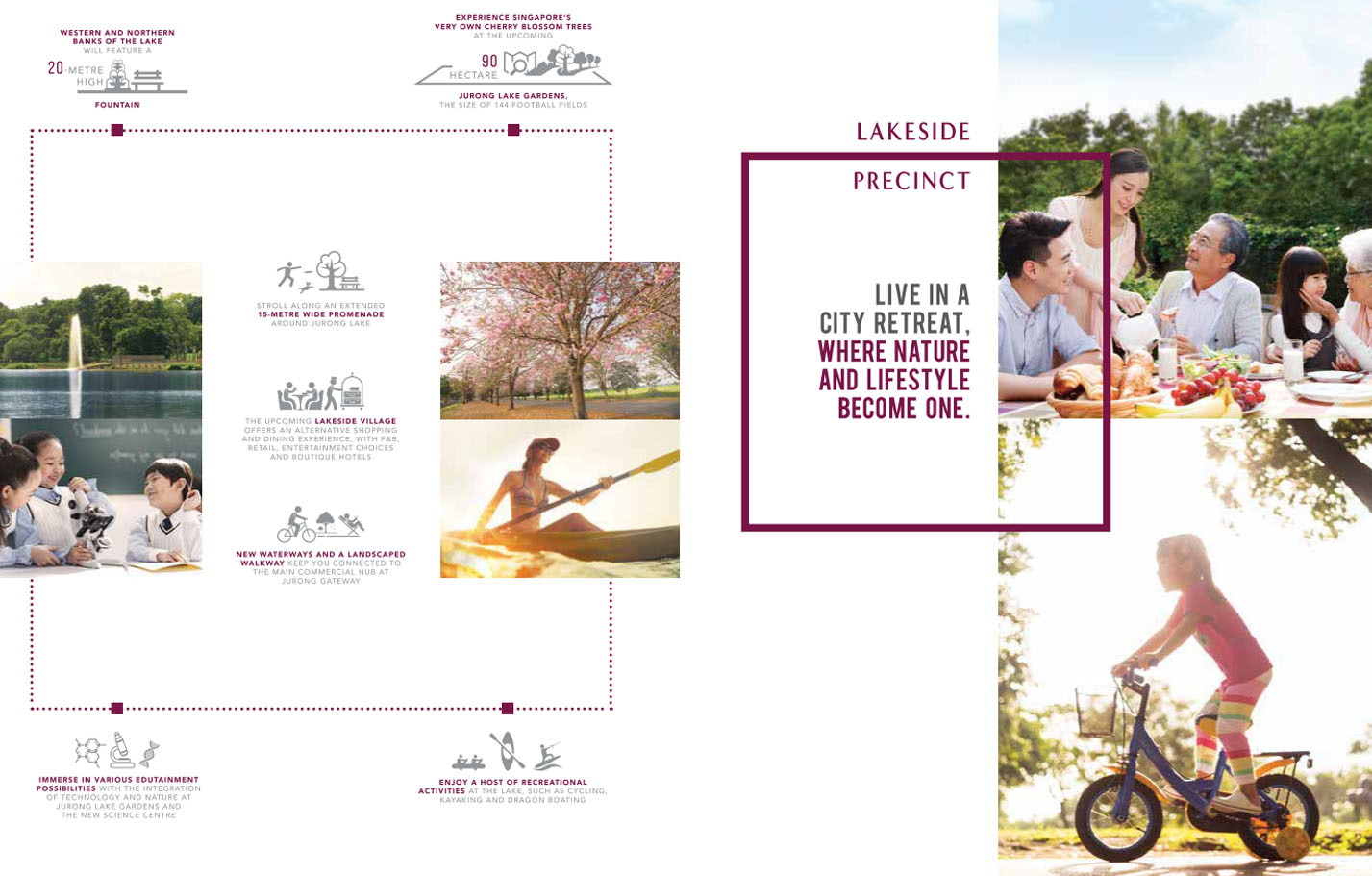 For the sporty, adventurous or playful, the curious or nature lovers. the Lakeside Precinct appeals on every level.
---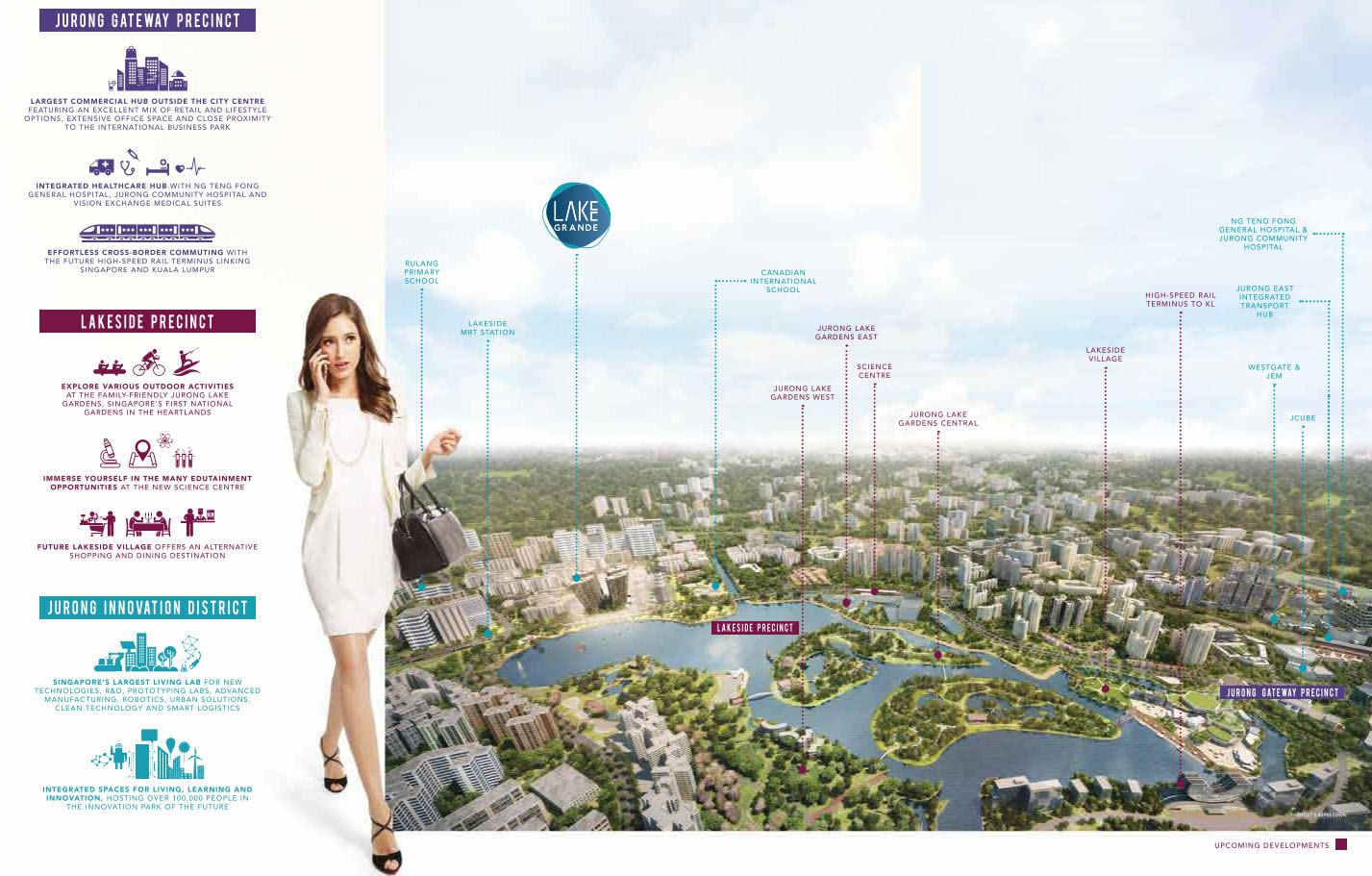 Enjoy the ease of commute to the rest of the city with Me Lakeside MRT station at your doorstep, or with a short drive that will link you to major expressways such as KJE, PIE and AYE. The upcoming Jurong Region Line and High-Speed Rail Terminus will also make travel convenient within the west and beyond borders.
Lake Grande's prime location connects you effortlessly to all your work, education and leisure opportunities - pecks of living in Singapore's second Central Business District.