Lake grande Site Plan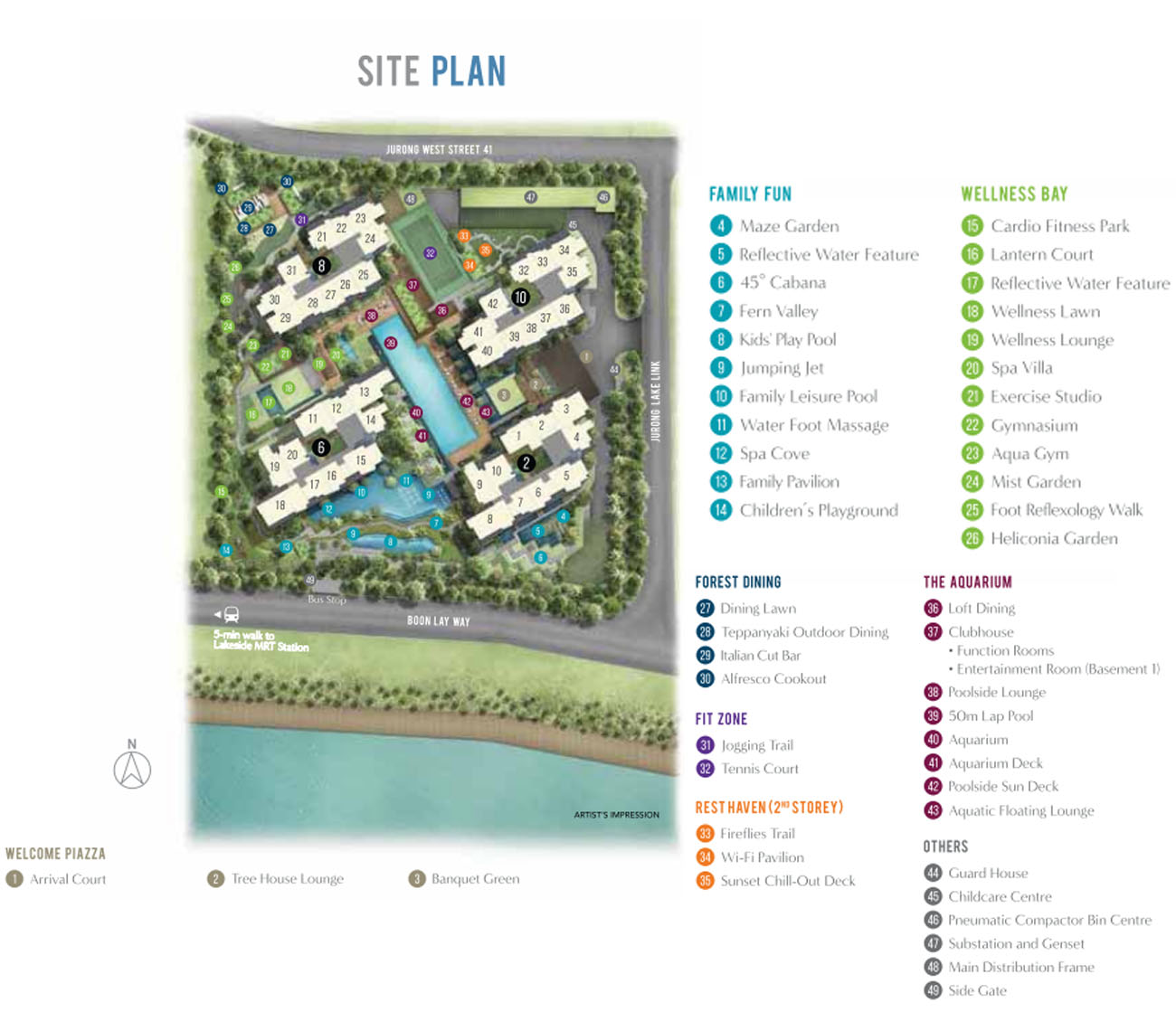 Lake Grande Facilities
Where stunning lake views surround you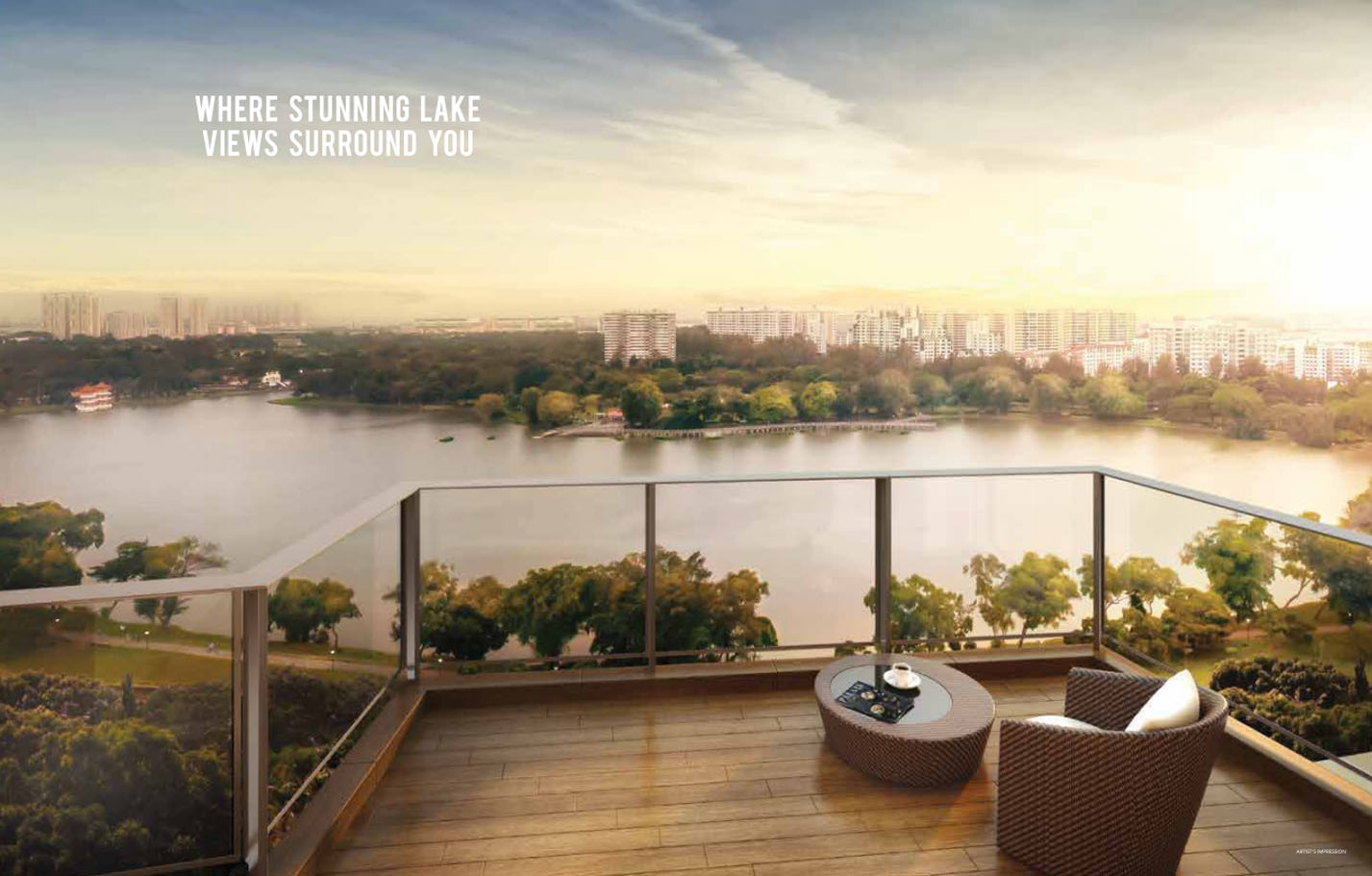 ---
Designed for complete relaxation
Enjoy the convenience of a lake in your backyard and a variety of luxurious lifestyle amenities to choose from. Whether it be a leisurely stroll by the lake or an afternoon siesta by the pool. Lake Grande affords you endless opportunities for moments of serenity. For the connoisseurs of life, indulge in a trip to the nearby Ina or a romantic dinner date on the lawn and relish in the finest ran lakefront home has to offer.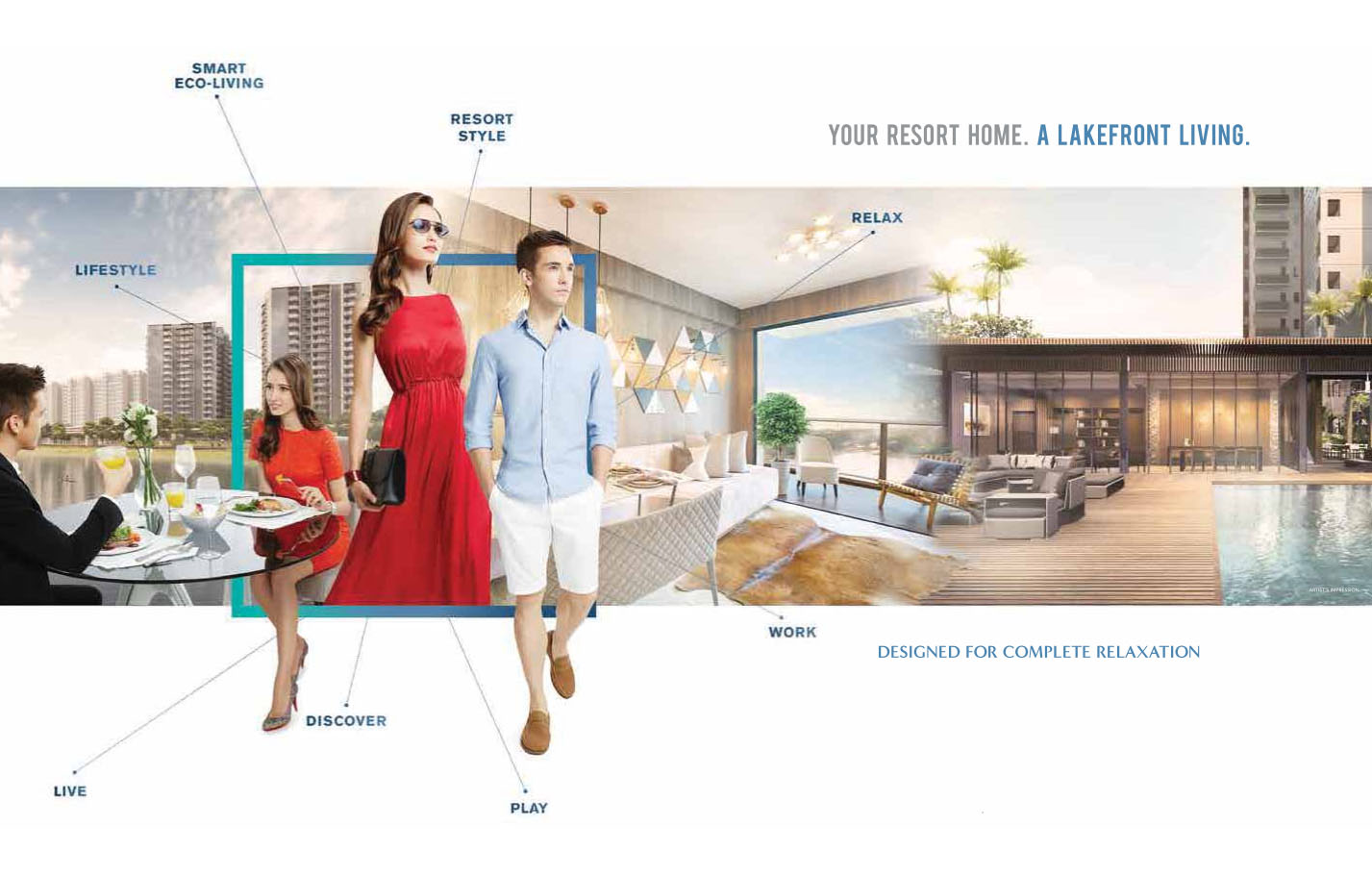 Paralleled with Jurong Lake District's pursuit of becoming a smart city. Lake Grande encapsulates this vision with its Walt eco.living. integrating technology into your everyday life. With convenience at your fingertips, the lifestyle of your dreams is now a possibility.
---
Relax and recharge. Be at one with yourself
Retreat into the lushness of Lake Grande, and let nature envelop you with tranquillity. Designed to integrate greenery with architecture, every nook and facility present an opportunity for complete relaxation. Recline at the Poo!side Lounge and unwind from a hard day's work, or indulge in a relaxing session at the Spa Villa. Your choices are abundant.
Keeping fit has also never been this simple with all that you need in one place. Sweat it out at the fully-equipped gymnasium and take a refreshing dip in the 50m lap pool after. Lake Grande has all the makings for a healthy, balanced life.
---
Re-connect with the ones closest to heart
Celebrate good times with your loved ones across an array of facilities at Lake Grande.
Enjoy quality bonding time with your friends at the private function rooms. or invite a gourmet chef for your family gathering to cook up a feast at the Forest Dining Pavilion. Privacy surrounds the 45° Cabana and cosy Family Pavilion, allowing for quiet, thoughtful sessions with people who truly matter.
Lake Grande's idyllic settings are complemented by its unique facilities, with every day presenting moments for you to cherish.
---
The smart way to live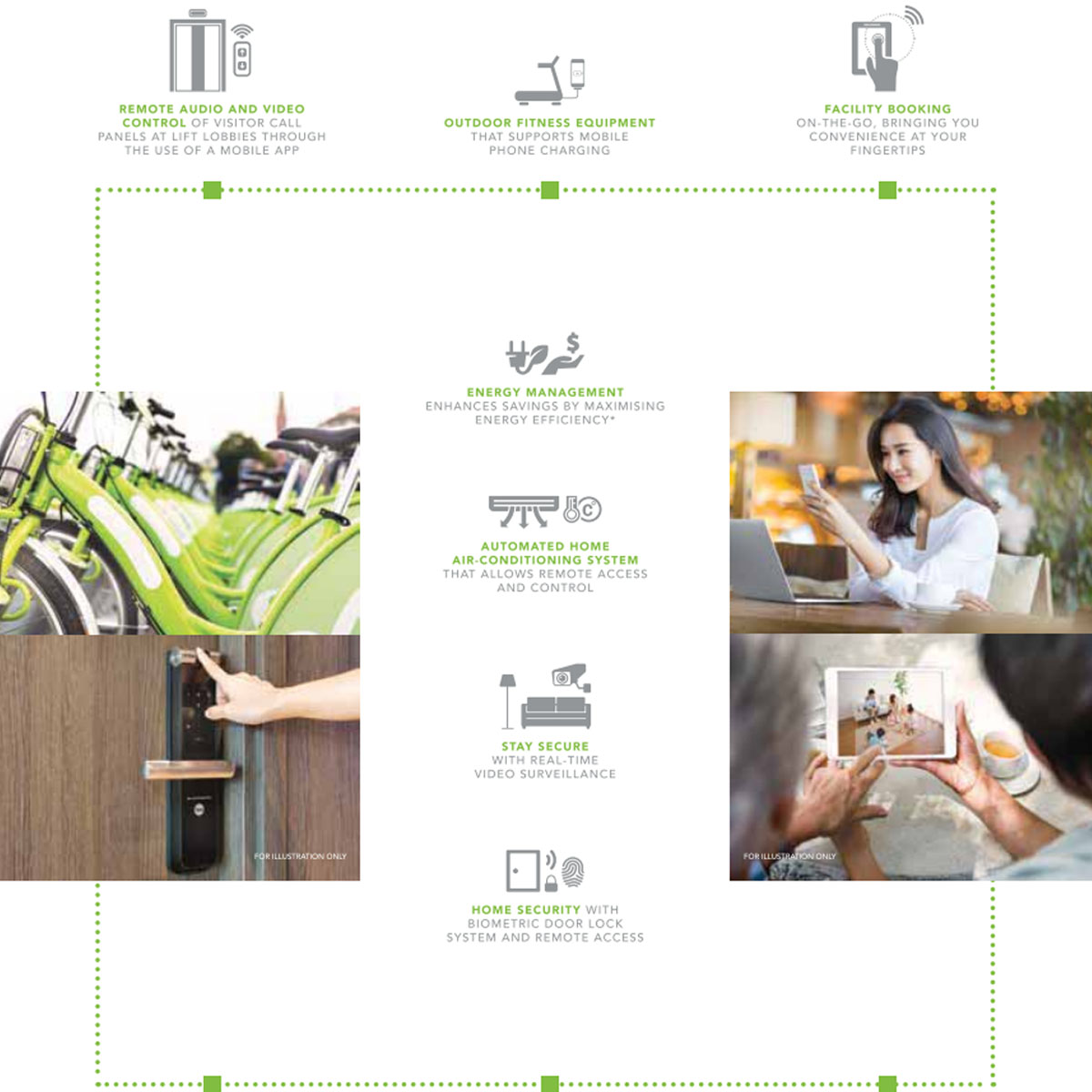 Marrying the convenience of technology with an eco-friendly lifestyle is what smart eco-living at Lake Grande is all-encompassing of.
Fitted with a Smart Home Solution that can be controlled on-the-go with a mobile app, life becomes effortlessly simple. Enjoy advanced features like remote activation of the air-conditioning system, a biometric lock for easy access. and an in-house surveillance camera for your added security. To cater to diverse lifestyle needs, the system allows for further integration of customisable features.
With the many green pockets that Lake Grande boasts, and coupled with an environmentally conscious share-a-bicycle effort, the future of smart eco-living is yours to own.
---
Luxurious space in exacting detail
A lakefront home deserves nothing less than well-appointed interiors that complement its idyllic surroundings. With quality finishing and top-of-the-line fittings, every attribute of your living space has been meticulously chosen to provide an unparalleled living experience. Complete with stylish appliances and quality sanitary wares, your luxurious home is yours to own.
---