Keppel Land Developer

Keppel Land is the property arm of Keppel Corporation, a multi-business company providing robust solutions for sustainable urbanisation, with key businesses in offshore and marine, property, infrastructure and investments.
As a multi-faceted property company, Keppel Land provides innovative real estate solutions with its sterling portfolio of award-winning residential developments, integrated townships and investment-grade commercial properties.
Keppel Land is geographically diversified in Asia, with Singapore, China and Vietnam as its key markets, while it continues to scale up in other markets such as Indonesia and India.
Keppel Land is Asia's premier home developer, with a pipeline of about 50,000 homes in Singapore and overseas. It is also a leading prime office developer in Singapore and is committed to grow its commercial portfolio in key Asian cities including Shanghai, Beijing and Tianjin in China, Ho Chi Minh City in Vietnam, Jakarta in Indonesia, Manila in the Philippines and Yangon in Myanmar.
In Vietnam, Keppel Land is one of the largest and pioneer foreign real estate investors with a diverse portfolio of properties in Hanoi, Ho Chi Minh City, Dong Nai and Vung Tau including Grade A offices, residential properties, retail centres, integrated townships and award-winning serviced apartments.
With 21 licensed projects across Vietnam and a pipeline of about 18,000 homes, Keppel Land is establishing itself as the choice developer, distinguished by quality and innovative lifestyle concepts.
Phu Long Company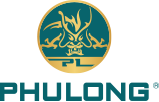 On the way to the pinnacle of our projects, Phu Long never compromises on location, construction, luxury and quality. A timeless masterpiece is a challenge and a goal Phu Long will always endeavor.
As one of the leading corporations innovating the south of the city, real-estate pioneer Phu Long, with the mission to awaken dormant lands, turns them into cosmopolitan and 'au courant' cities; to construct architectures and living spaces that are timeless, comfortable, cultured, secured and environmentally friendly.
Phu Long and its dedicated shareholders are always committed to be the companion of our customers, to build the best products, to continually increase the value of customers' property investments through professional management with extensive promotion and to always assume the highest responsibility towards the community on environmental issues and social security.