Ignite your every desire with all you need within easy reach.
Bliss @ Kovan is a freehold apartment located at 4 Simon Lane in District 19 Singapore. Bliss @ Kovan is close to Kovan MRT Station and Hougang MRT Station.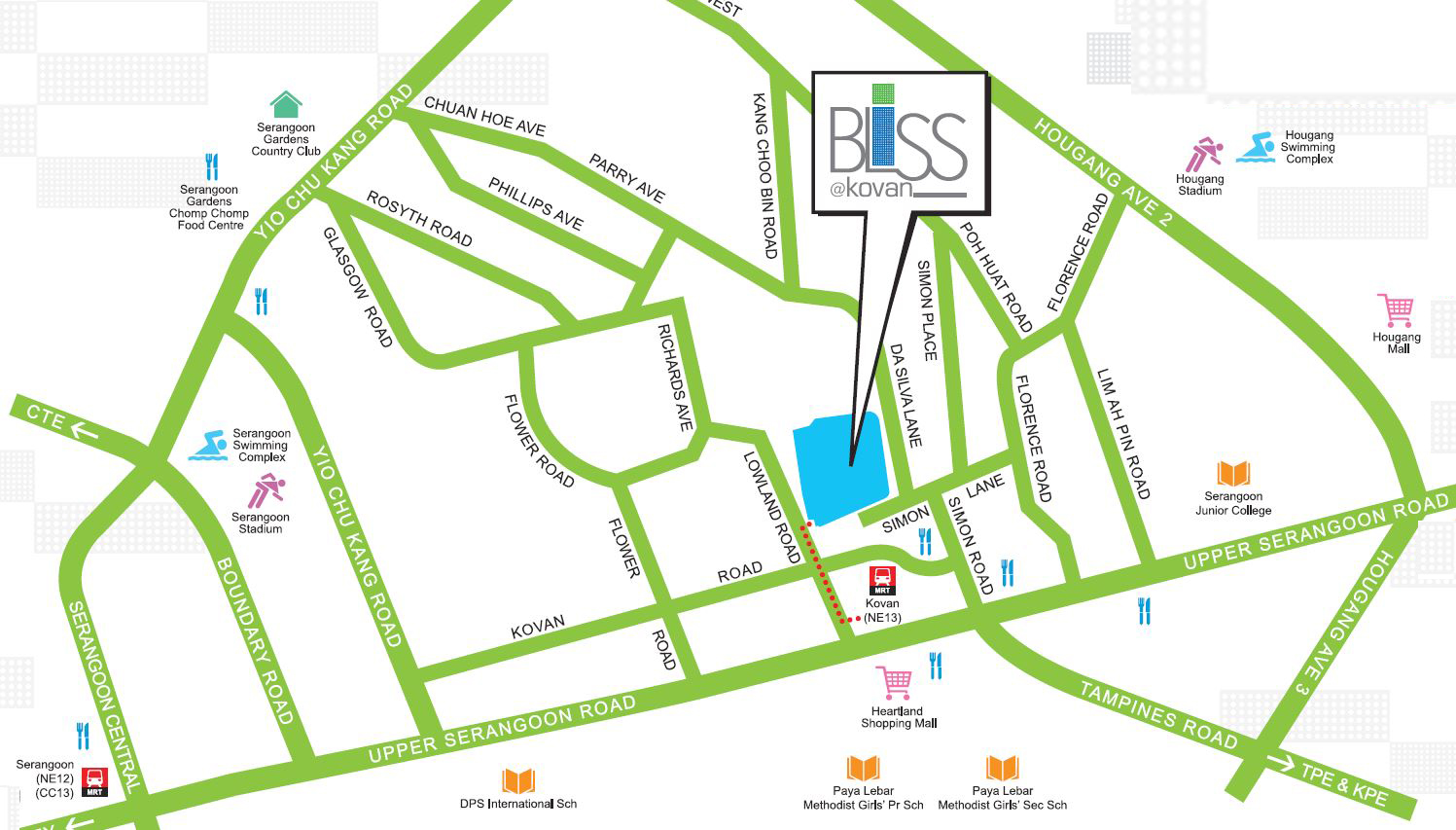 Radiating Many Paths.
Light defines the existence of space, it illuminates, inspires and fires the will to pursue and experience life to the fullest. Ignite your every desire with all you need within easy reach. Of the many journeys life takes you on, there is only one destination that truly matters.
Whatever you do, wherever your pursuits take you, Bliss@Kovan is the place that brings you closer to all that you could want. Located at the crossroads of countless conveniences, it is a beacon of light paving the way for your heart's every desire. Be it work, live or play, seek your passions and you will find. So take pleasure in living the lifestyle you deserve. Choose abundantly. Have no reservations.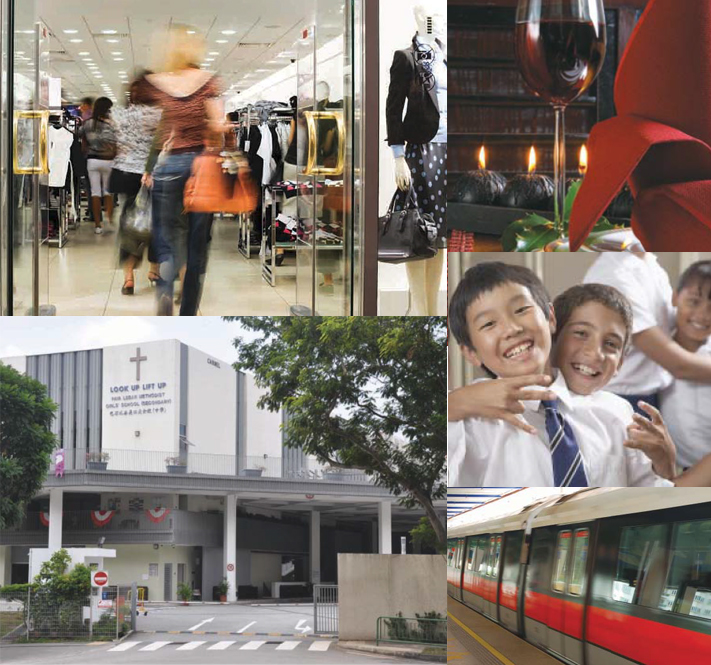 With Kovan MRT a mere 5 minutes walk away and major expressways easily accessible from home, commuting to your desired destination, anywhere on the island is simply hassle-free. Well situated near renowned educational institutions like Serangoon Junior College, Paya Lebar Methodist Girls Primary and Secondary Schools, Bliss@ Kovan is also a bridge to various lifestyle activities.
Enjoy a dose of retail therapy, savor delectable cuisines, or head to the stadium for some cardio workout. There's so much more to look out for at Bliss@Kovan.