Trio Site Plan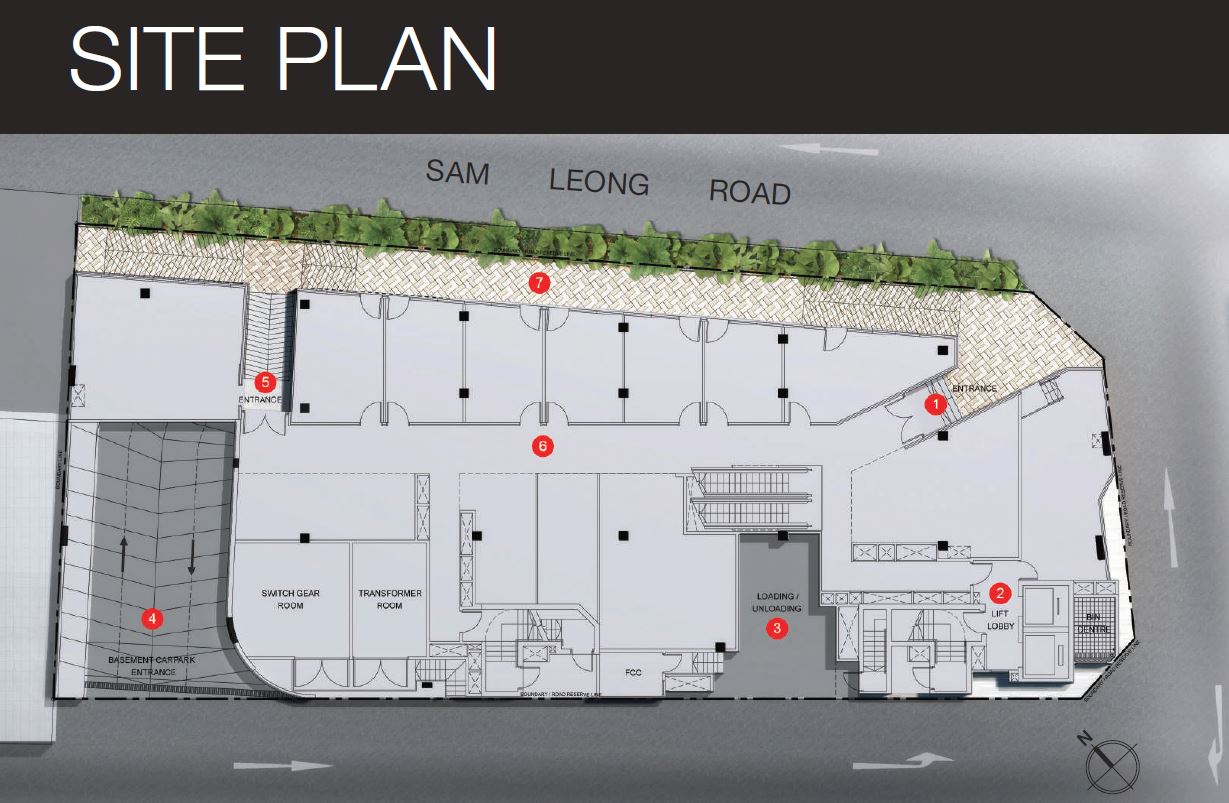 LEDGEND:
1. Main Entrain
2. Lift Lobby
3. Loading/ Unloading Bay
4. Driveway Entrance To Basement Carpark
5. Secondary Entrance
6. External Coverd Walkway
7. Internal Corridor
Trio Facilities
Elevate your business to the next level
Enhance your flourishing retail business with TRIO's new brand of sophistication, or simply give your new startup a higher platform for success. TRIO is intricately designed inside and out to project your business to your audience in the best and brightest way.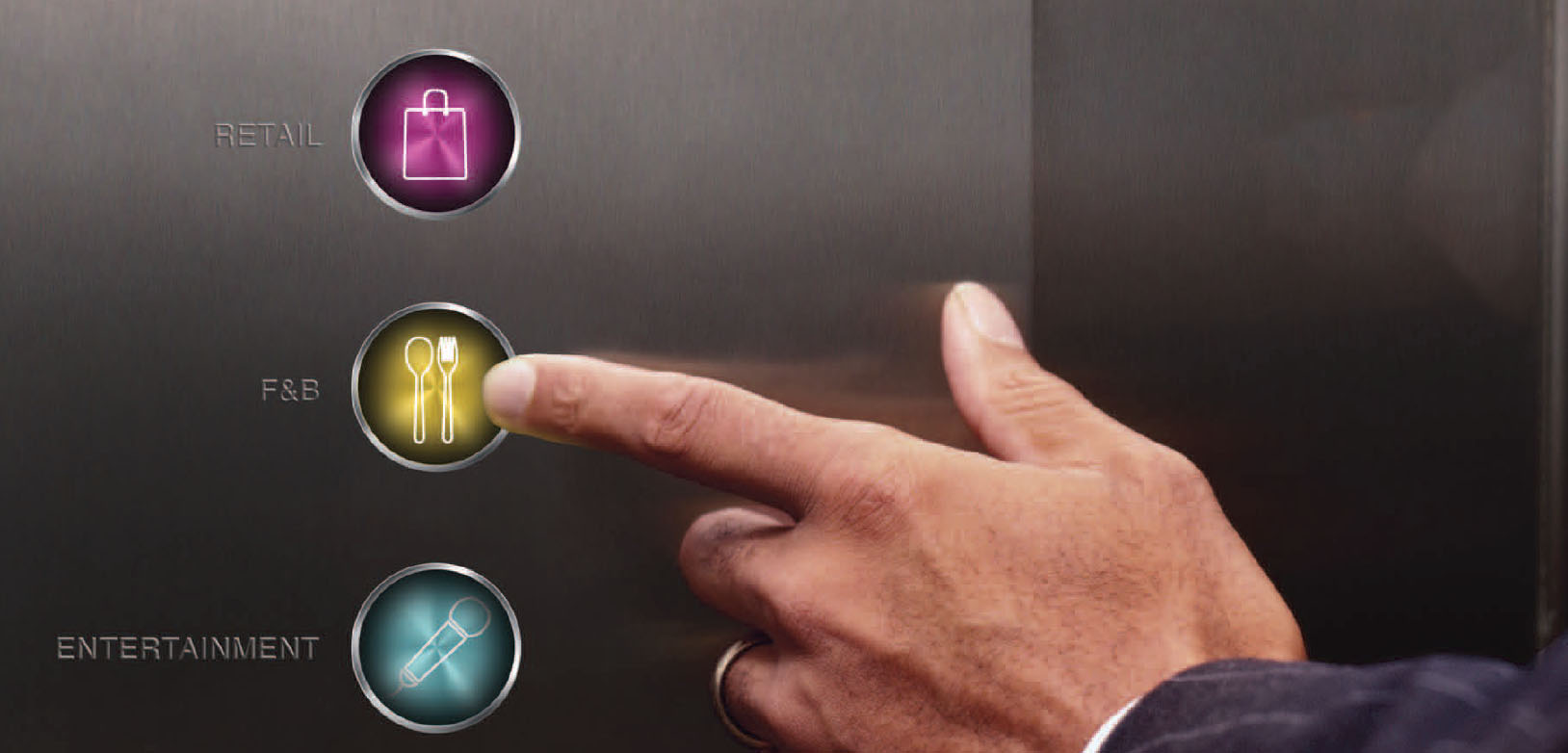 The stage is set for you to expand your horizons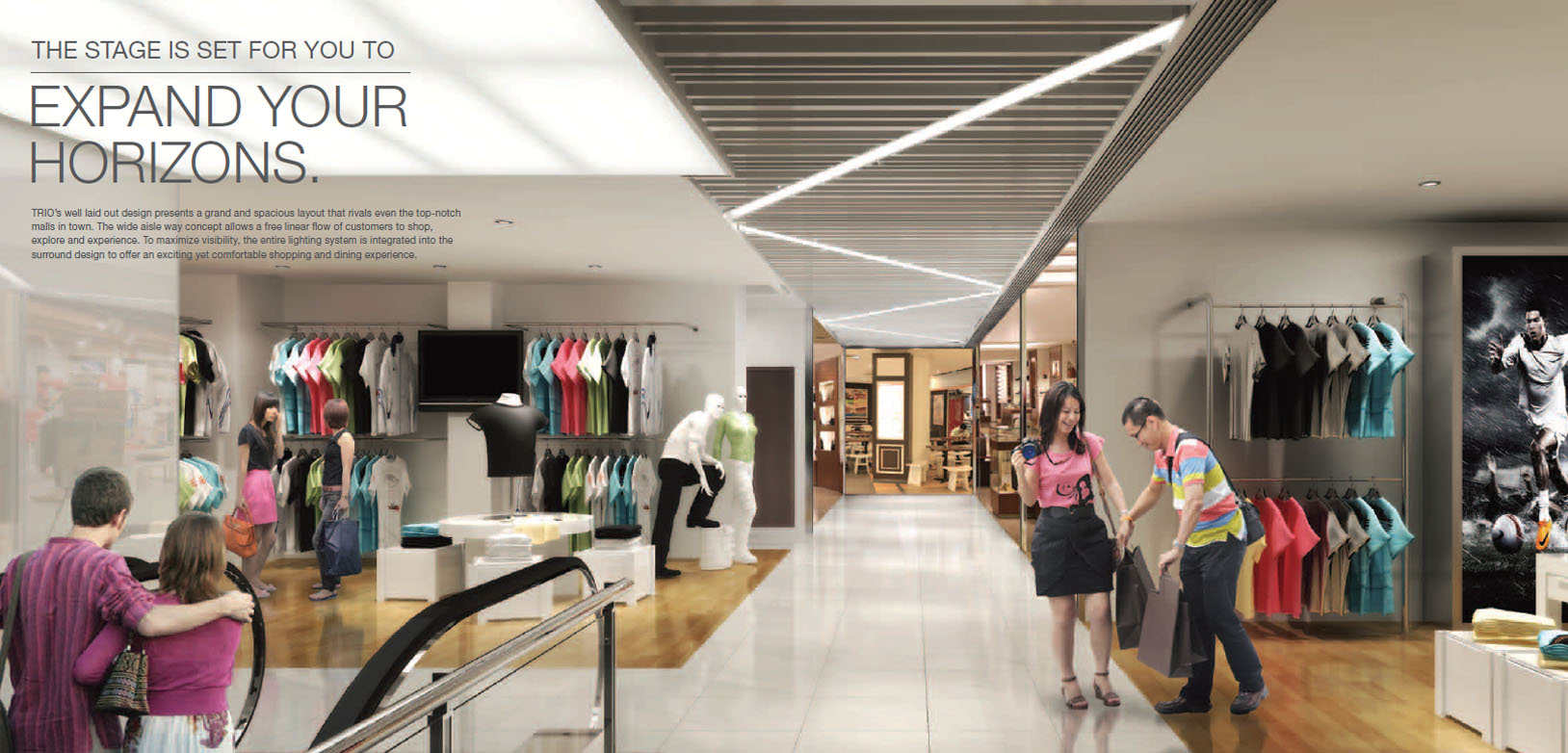 TRIO's well laid out design presents a grand and spacious layout that rivals even the top-notch malls in town. The wide aisle way concept allows a free linear flow of customers to shop, explore and experience. To maximize visibility, the entire lighting system is integrated into the surround design to offer an exciting yet comfortable shopping and dining experience.
---
Serve up an attractive and entertaining brand of surprises
---
The winning move is yours to make
When it comes to your business success, TRIO has what it takes to make it happen. The perfect location of customers and convenience; enviable architecture that ensures your business remains visible no matter what; and ample amenities all around to complement your business strategy. Make your winning move at TRIO today.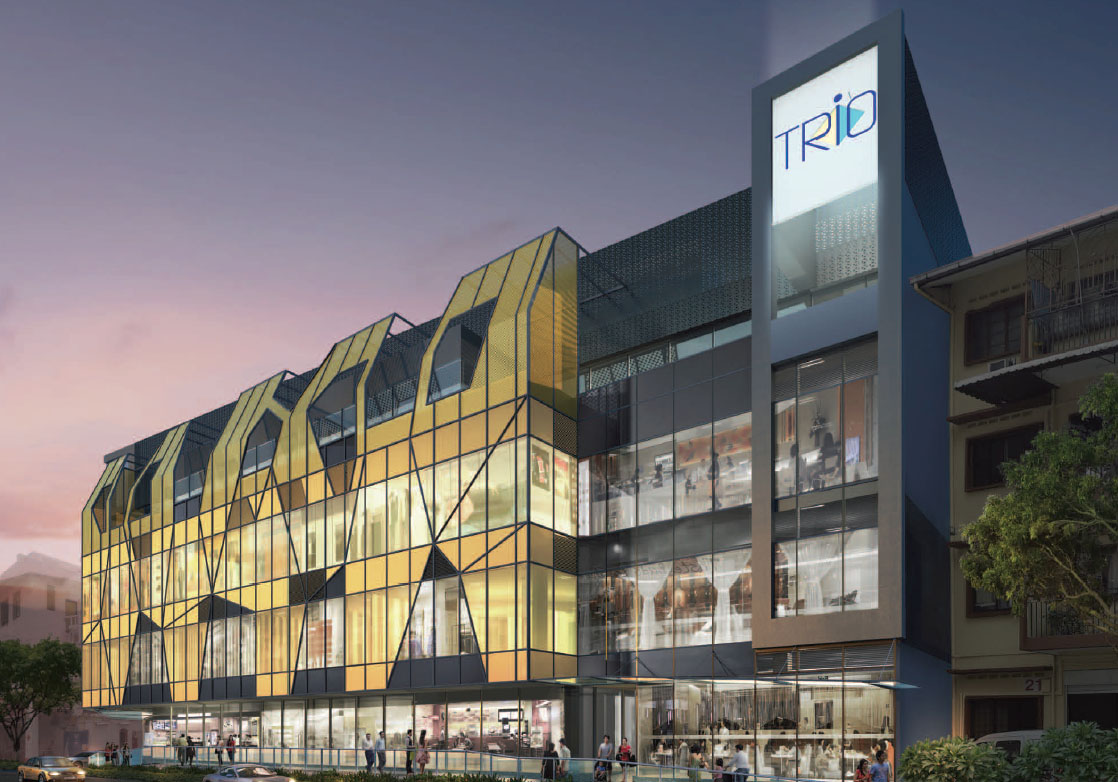 ---