A luxurious and modern The Terrace that is surrounded by exciting and amazing amenities that will provide plenty of excitements and activities for yourself and your family. Comes integrated with facilities which you can get to enjoy every day, have a relaxing swim or work out a sweat at the gym or enjoy the lovely evening with your loved ones while having a BBQ party.
The Terrace Site Plan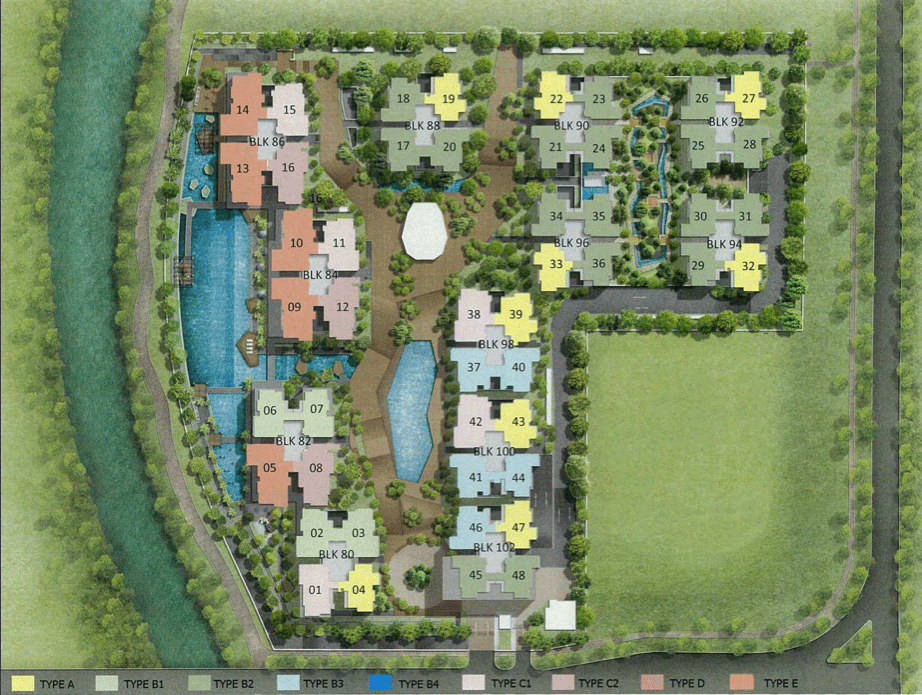 Bicycle trail
Garden trails
Swimming pool
Aqua deck
Fitness stations
BBQ area
Guard House
Clubhouse
Function Room
Tennis Court
50 meter Pool
Wading Pool
Family Pool
Children's playground
Jacuzzi and Hydro Spa
---
Facilities @ The Terrace
- Exciting Waterfront Terrace -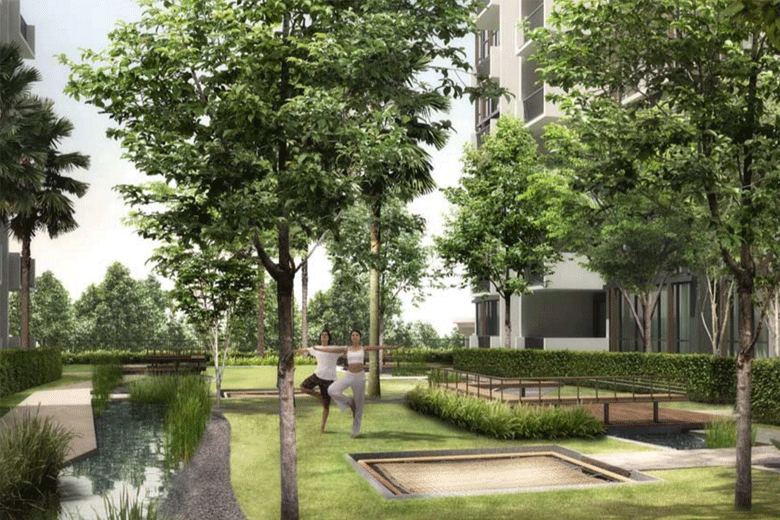 Residents can enjoy the view of the Waterway as they swim, entertain, workout, or study. The 50m beach pool is designed to overlook the Punggol Waterway- enhancing the boundary-less of the site. Direct access to the 4.2km Waterway jogging path, connecting residents to recreational parks and amenities around Punggol.
---
- Architectural Boardwalk Terrace -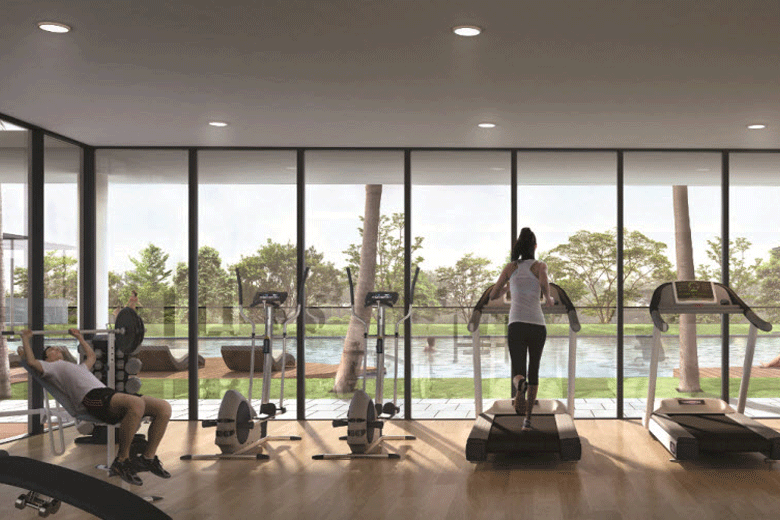 Origami shaped lap pool. Clubhouse housing a reading room with views out towards the lap pool, and two karaoke rooms.
---
- Peaceful Meditation Terrace -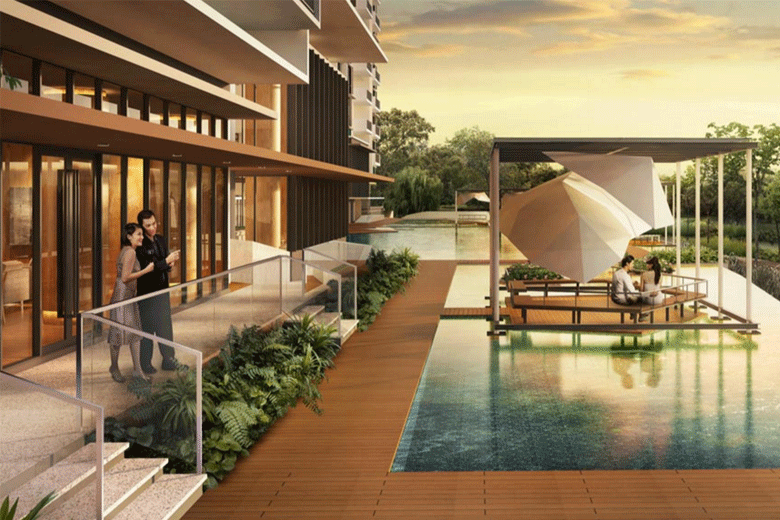 Yoga decks and hammocks for residents seeking a quiet, peaceful space. Surrounded by a meandering water stream.