The Sun Avenue Project does not lack of any facilities, from the pools, gym, healthcare area, outdoor playing area for children to community room, supermarket, BBQ, internal square, parks, jogging routes and so on.
The Sun Avenue Site Plan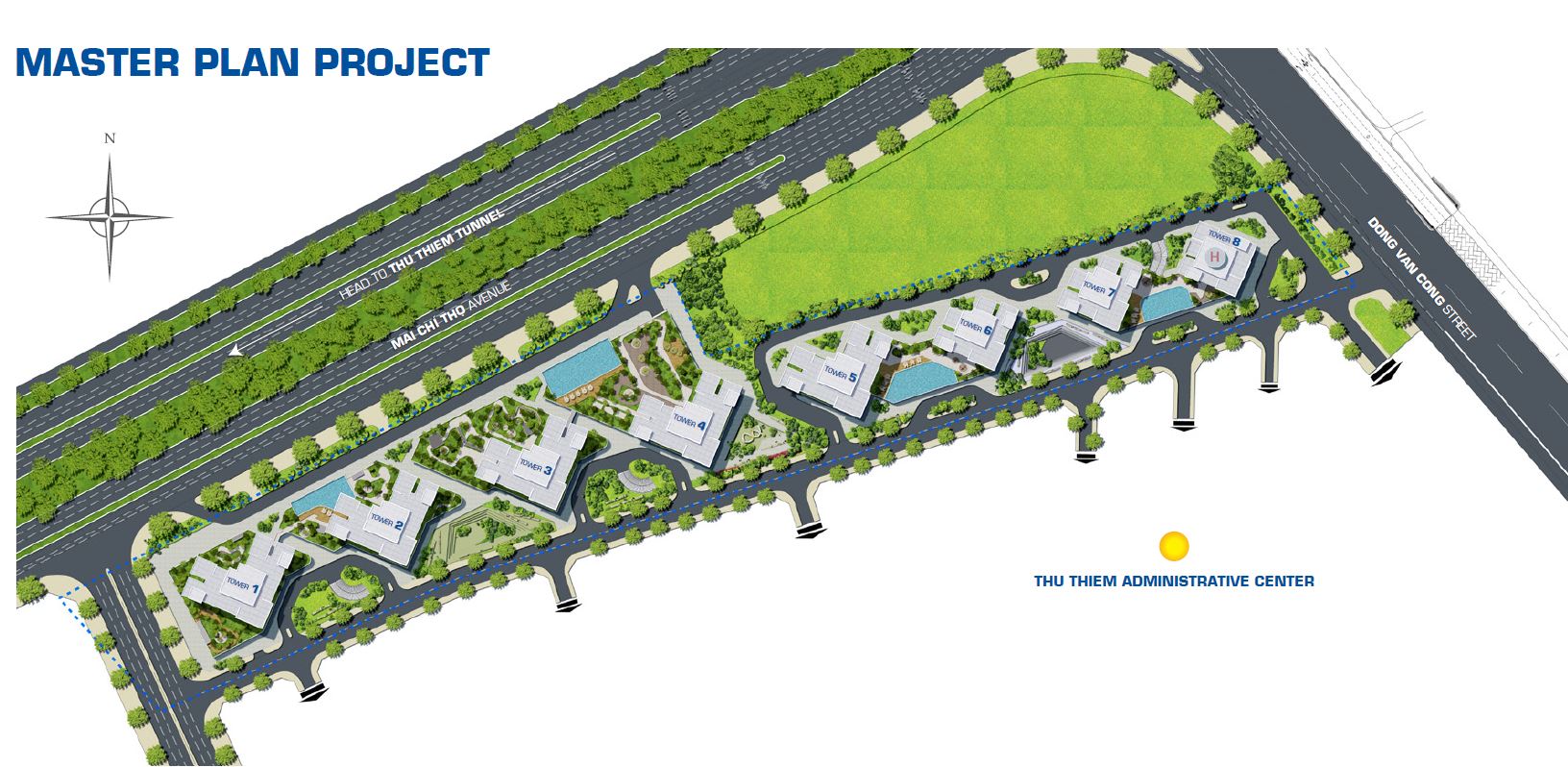 The Sun Avenue Facilities
The Sun Avenue, stretches over 500m frontage of Mai Chi Tho, is a compound apartment with more than 1,400 units from 8 towers; poses an outstanding design by the ventilation of greenery and views through every corner of each tower. In particular, the apartment's space is flexible to meet individual living standards, modern, suitable for the customer's needs and investment.
Residents of the project will not only enjoy a healthy living space and high-quality utilities such as luxurious shopping mall, modern swimming pools, playground for children, gym, spa ... but also redundancy enjoy all the modern facilities of the Thu Thiem new urban area including the Sport center Complex, financial centre, cultural - entertainment – travel centre and convenient transportation infrastructure.
---