Site Plan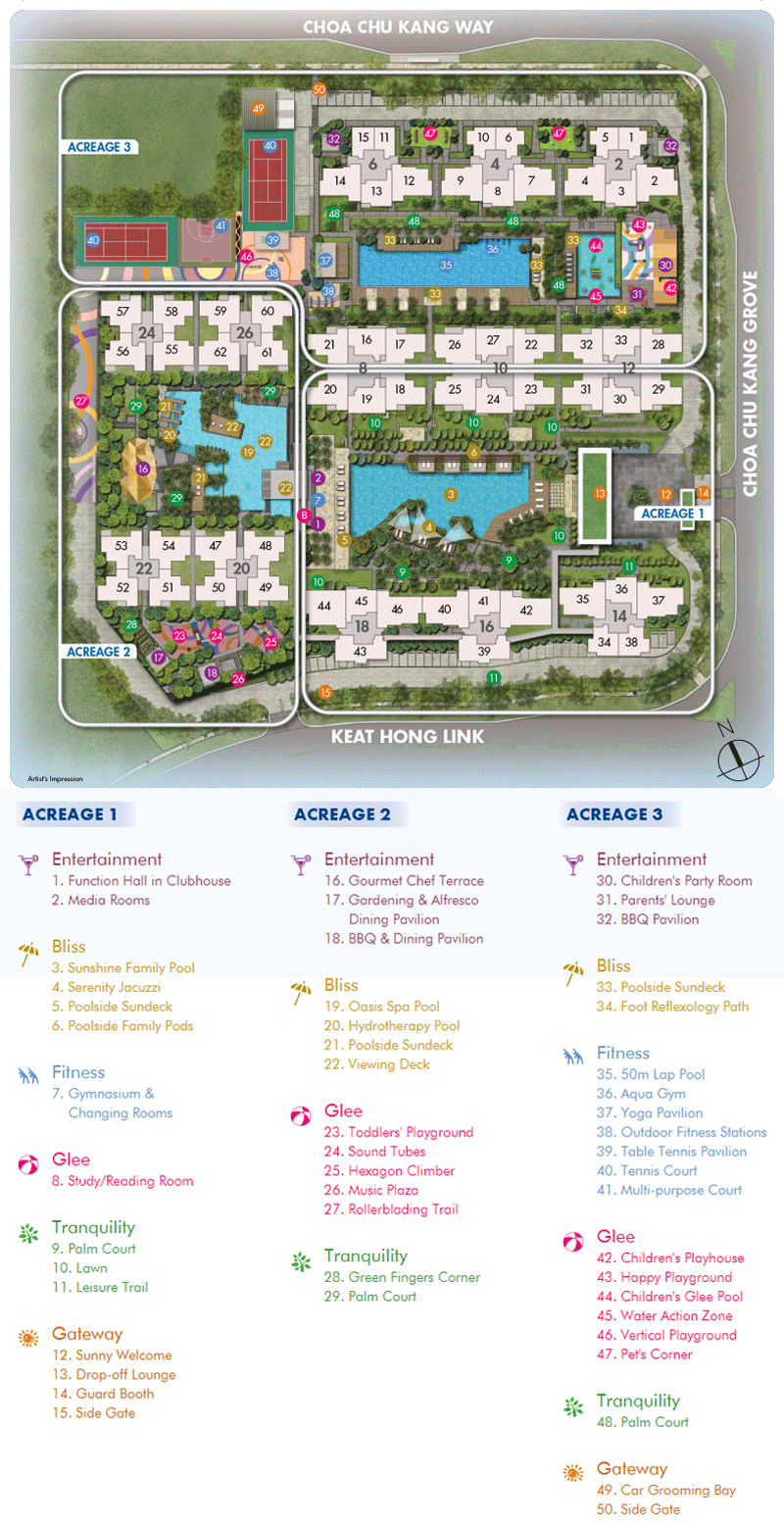 ---
Facilities
Welcoming Singapore's Biggest EC
Enjoy a fun and spectacular countdown with your neighbours in Singapore's Biggest EC
---
February-Celebrating a festive occasion together

---
March School Holidays
Provide your children with fun exercise by enrolling them in an array of outdoor sports at the Multipurpose Court.

---
Yoga by the pool
Get your besties together for an early morning yoga session followed by an enjoyable breakfast
---
Labour Day
Enjoy a labour-less holiday and frolic in the different pools spread out across the large development. There's one for everyone!
---
Selamat Hari Raya
Book a function room at one of the clubhouses, and invite your relatives and friends over for a home-cooked feast!
---
Happy National Day
Celebrate National Day by pledging your love for the nation at the Music Plaza.
---
Stepping away from the city bustle!
If you enjoy nature and gardening, you would enjoy the numerous gardens for your tranquil walks and planting leisure.
---
Parents' Lounge
While your kids play at the Water Action Zone, why not enjoy a relaxing afternoon with the other mums in the comfort of the Parents' Lounge?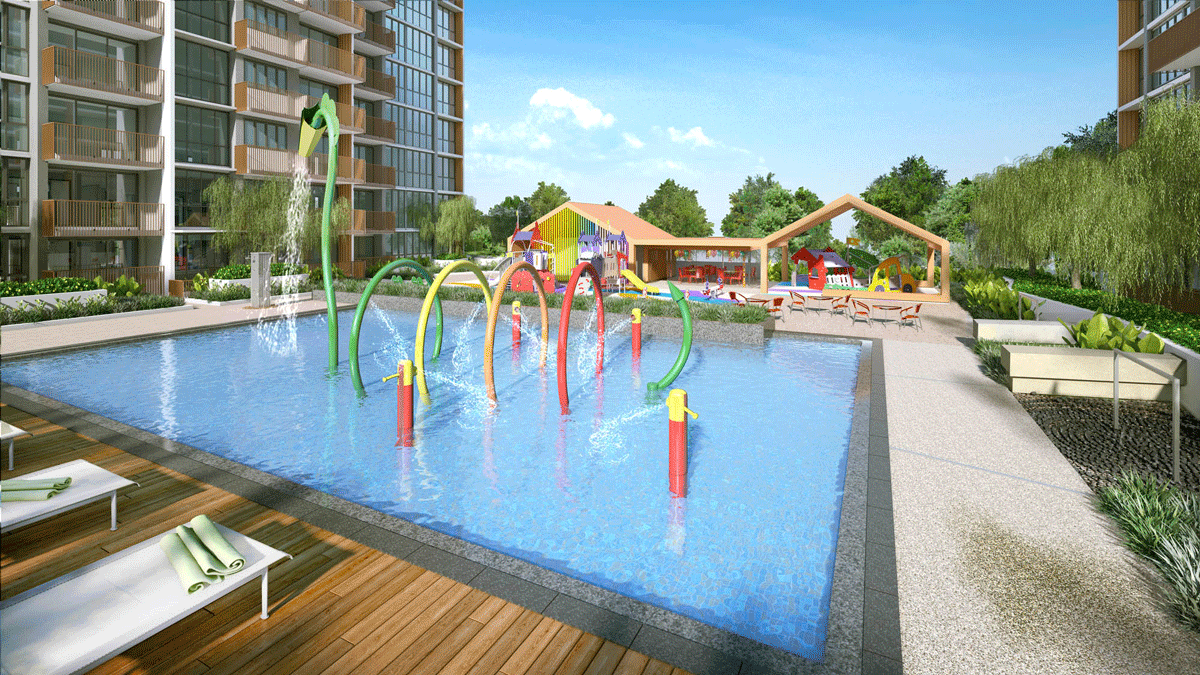 ---