JBE Holdings Pte Ltd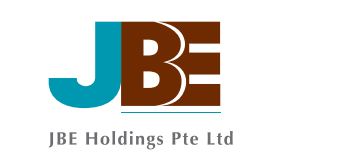 JBE Holdings Pte Ltd ("JBE Holdings") is a property developer with a strong commitment to environmental sustainability and enriching lives through thoughtful and quality home concepts.
With a diverse track record that spans residential and mixed-use projects, JBE Holdings has developed Luxe Ville, a freehold 50-unit condominium at Pasir Panjang Road; and 53 units of terrace houses at Sembawang Greenvale next to Sembawang Park.
JBE Holdings is also the owner and developer of The Luxe, a mixed-use development at Handy Road in the heart of Orchard area. The development concept of The Luxe is to enable city living amid artistic ambiance in Singapore's centrally-located art and heritage district.
SkyPark Residences marks JBE Holdings' foray into the development of executive condominiums. The development vision of SkyPark Residences is to up the ante of executive condominium living through a luxurious SkyPark perched in the sky with a wide range of recreational and lifestyle facilities. JBE Holdings is a private developer with a decade of development experience in Singapore.

---
Keong Hong Holdings Limited
Established in Singapore in 1983 and listed on the Catalist Board of the Singapore Exchange Securities Trading Limited in December 2011, Keong Hong Holdings Limited has grown from a sub-contractor to become a provider of a broad range of building construction services to both private and public sectors for residential, commercial, industrial and institutional projects. In addition to conventional contracts including additional and alteration works, the Group also provides construction services for design and build projects.
Leveraging on its competencies in the construction business and its experience in working with established property developers and owners, the Group has forayed into property development through a joint venture with Erasers Centrepoint Limited to develop a 728-unit executive condominium project in Punggol. In addition, the Group has also successfully ventured overseas in resort construction in Maldives.
The Group's diversified portfolio of projects includes IBIS Hotel, Singapore Institute of Management, Sime Darby Performance Centre, The Esta, Martin Place Residences, Parvis, 8@Woodleigh and The Residence Resort and Kooddoo domestic airport in Maldives. It's repeated customers include reputable property developers and owners such as Keppel Land group, Frasers Centrepoint Limited and MCL Land.
As testament to the Group's commitment to service and quality, Keong Hong has received numerous awards and achievements including ISO 9001:2008 and SS-ISO 9001:2008 Certificate of Registration (Quality Management System), ISO 14001:2004 and SS-ISO 14001:2004 Certificate of Registration (Environmental Management System) and OHSAS 18001:2007 Certificate of Registration (Occupational Health and Safety Management System). The Group has also been awarded BCA Al grading under the category CW01 for general building, which allows it to tender for public sector construction projects of unlimited value.
---