Sims Urban Oasis Developer
About Guocoland
GuocoLand Limited is a public company listed on the Singapore Exchange since 1978. The principal business activities of its subsidiaries are property development, property investment, hotel operations and property management. As a premier regional property company, GuocoLand is focused on achieving scalability, sustainability and growth in its core markets through its property development, investment and management businesses.
Creating thoughtful spaces for communities.
---
Projects in Singapore
In Singapore, GuocoLand has successfully developed and sold 33 residential projects yielding more than 9,000 apartments and homes over the last 25 years. GuocoLand now holds a portfolio of premium developments in the prime districts of Singapore, its flagship development being the Tanjong Pagar Centre, a multi-billion integrated mixed-use development in the Central Business District (CBD). To be completed in 2016, it has already achieved the LEED (CS) (Leadership in Energy and Environmental Design) Platinum Pre-certification. The commercial components have also been presented with the Singapore BCA (Building and Construction Authority) Green Mark Platinum Award. GuocoLand is also responsible for notably eco-friendly buildings such as the Green Mark award-winning Goodwood Residence and Sophia Residence. Other projects, such as Tanjong Pagar Centre, Leedon Residence, Elliot at East Coast, The Quartz and The Waterline have also won the prestigious award, which is the highest honour for certified green buildings in Singapore.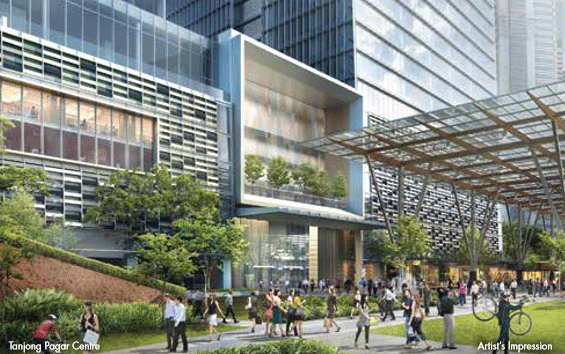 Projects Overseas
GuocoLand China (GLC), has been active in China since 1994. GLC is an established property developer in China with a sizeable portfolio of properties in Beijing, Shanghai, Nanjing and Tianjin, including integrated mixed-use developments Beijing Guoson Centre and Shanghai Guoson Centre, which have both won awards at the Asia Pacific International Property Awards 2010.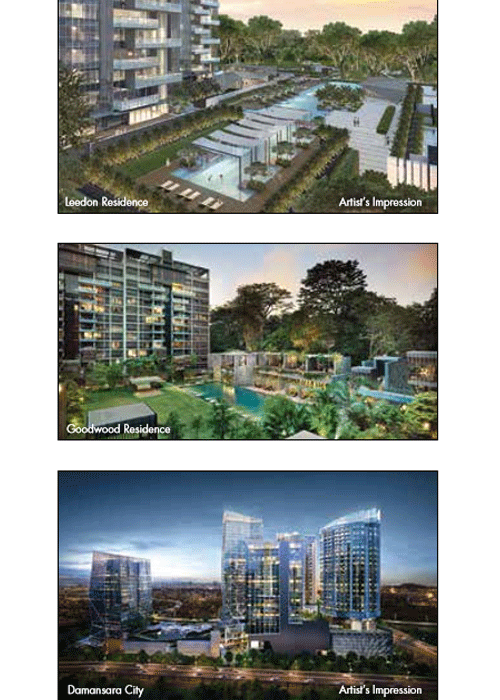 The Group has also developed properties in Malaysia and Vietnam, most notably mixed-use project Damansara City, KLCC's luxury condo The Oval and boutique gated bungalow community The Rise in Kuala Lumpur, and The Canary, an integrated development 30 minutes away from Ho Chi Minh City.