Seaside Residences Site Plan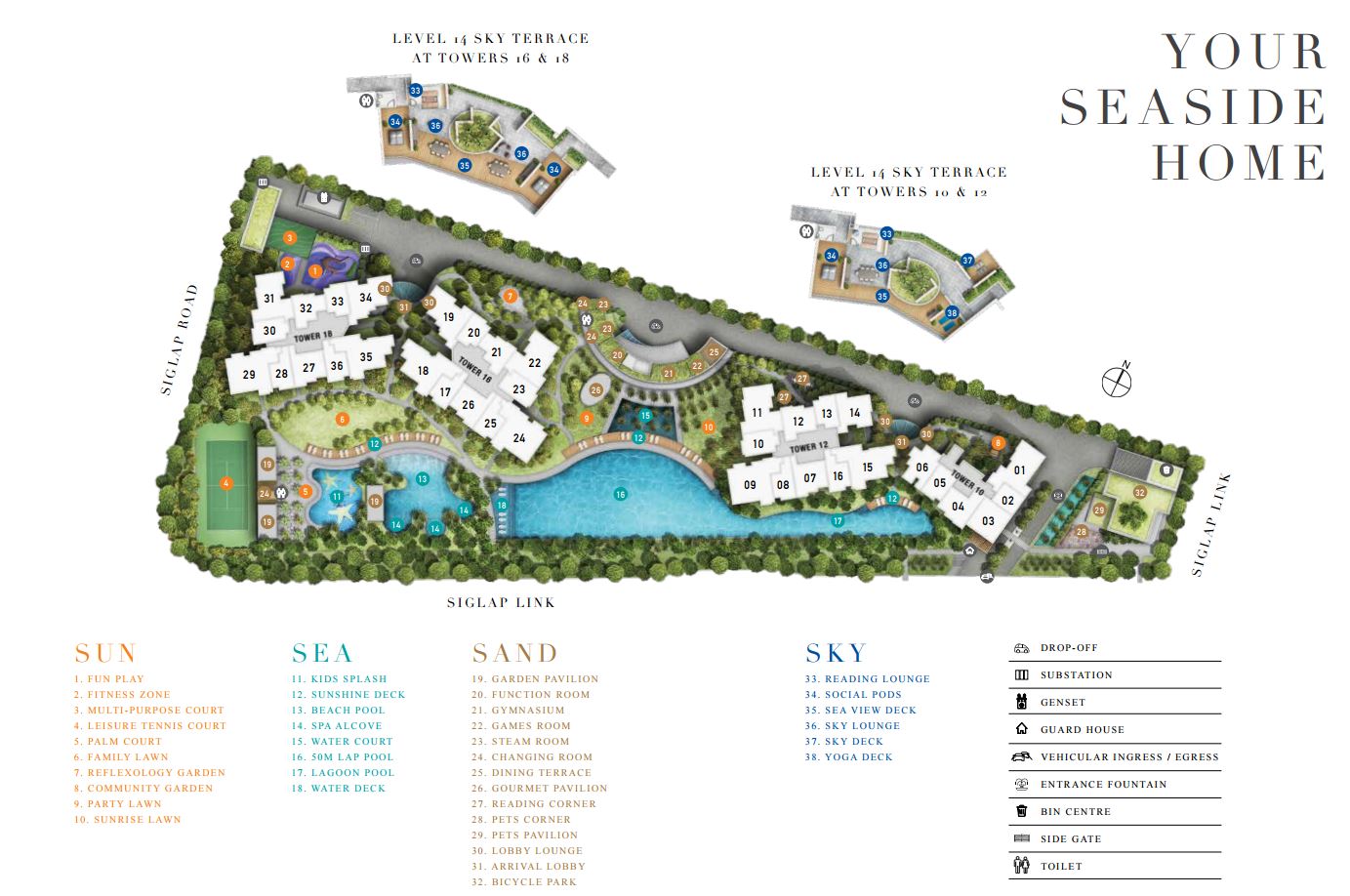 Facilities
DIVE INTO AN ACTIVE LIVING
With a Dining Terrace and Gourmet Pavilion, you won't have to wait for a special occasion to have a fun outdoor cookout together with your family! The Garden Pavilion and various outdoor courtyards at Seaside Residences all also make ideal settings for outdoor dining, and with a Function Room, Games Room and more, you'll have all you need to hold truly memorable parties.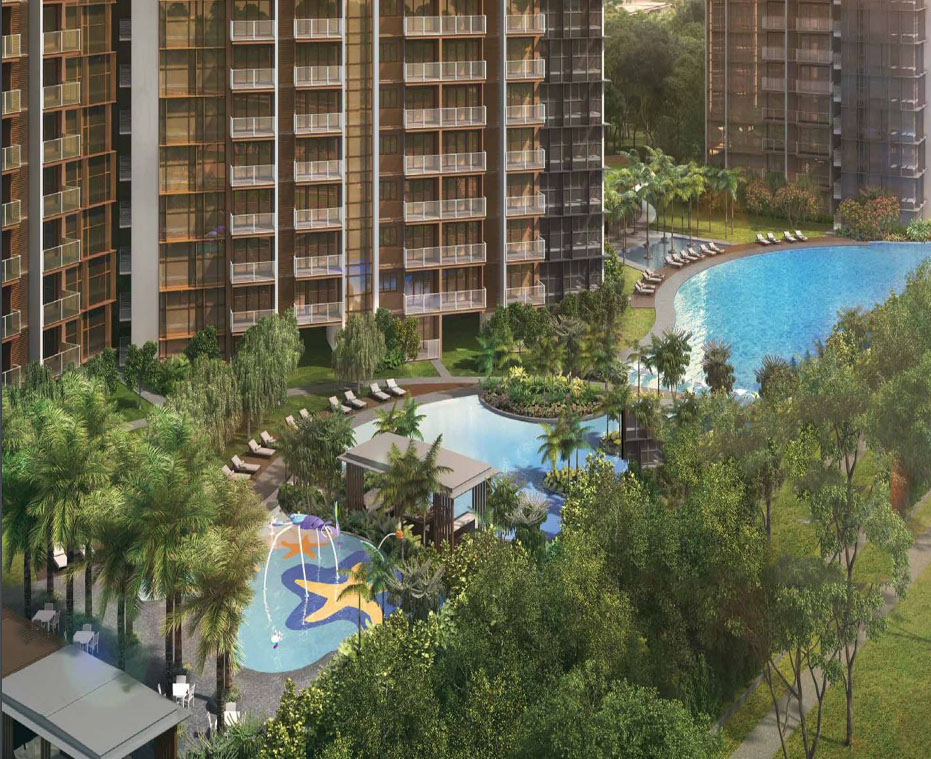 The East Coast lifestyle starts right at home. Seaside Residences hosts an outstanding range of fitness and lifestyle facilities and amenities for young and old alike, from pools, playgrounds and fitness zones to wide open lawns and lush gardens. One thing is for certain —you'll be spoilt for choice when deciding on the perfect way to spend your days.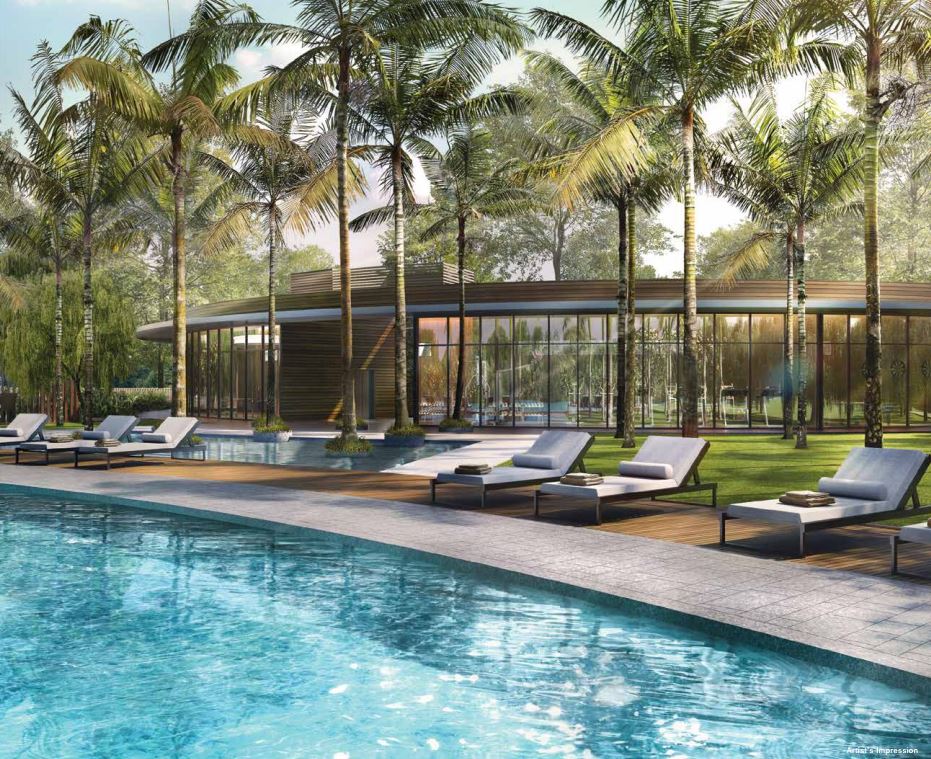 Each of the four pools provides a unique experience. Try the 50m Lap Pool for a workout, or have a swim in the Lagoon Pool for a more leisurely experience. The Beach Pool is perfect for spending time together with loved ones, and children arc sure to be thrilled with a dedicated Kids Splash to enjoy all to themselves.
---
GOOD HEALTH AND GOOD TIMES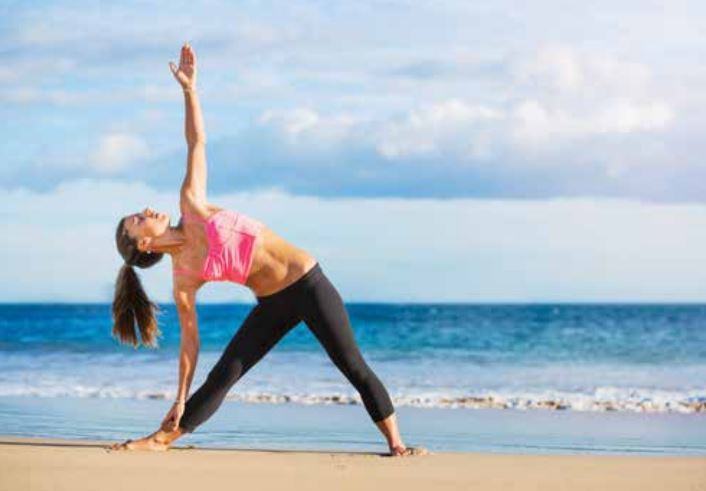 Leading an active and healthy lifestyle is simple when you have a Fitness Zone, Gymnasium, Leisure Tennis Court and lawns to enjoy. Explore the East Coast by bicycle together with your family and friends, before parking it at the Bicycle Park until your next adventure.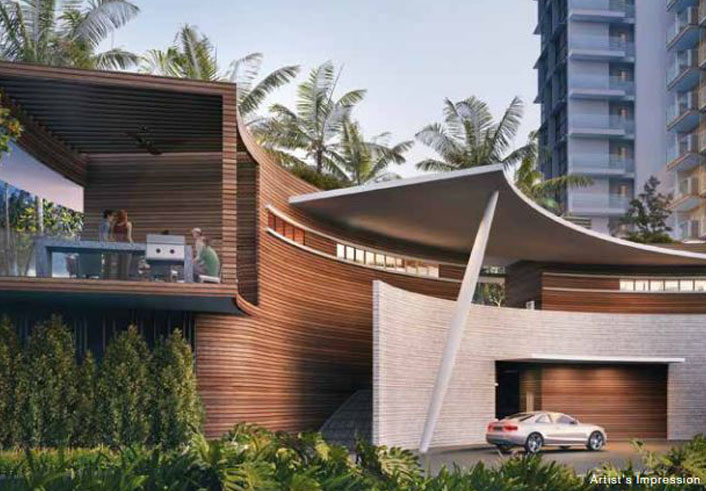 Find time to slow down, and take the opportunity to unwind. At Seaside Residences, you'll always be at ease amidst beautiful surroundings that allow you to focus on your own personal well-being.
---

Two 3-storey high Sky Terraces, located between the 14th to 16th floors, provide you with luxurious Reading Lounges and Sky Lounges. With Sea View Decks and a Sky Deck that looks to the city, they make for exclusive vantage points from which spectacular views extend in every direction.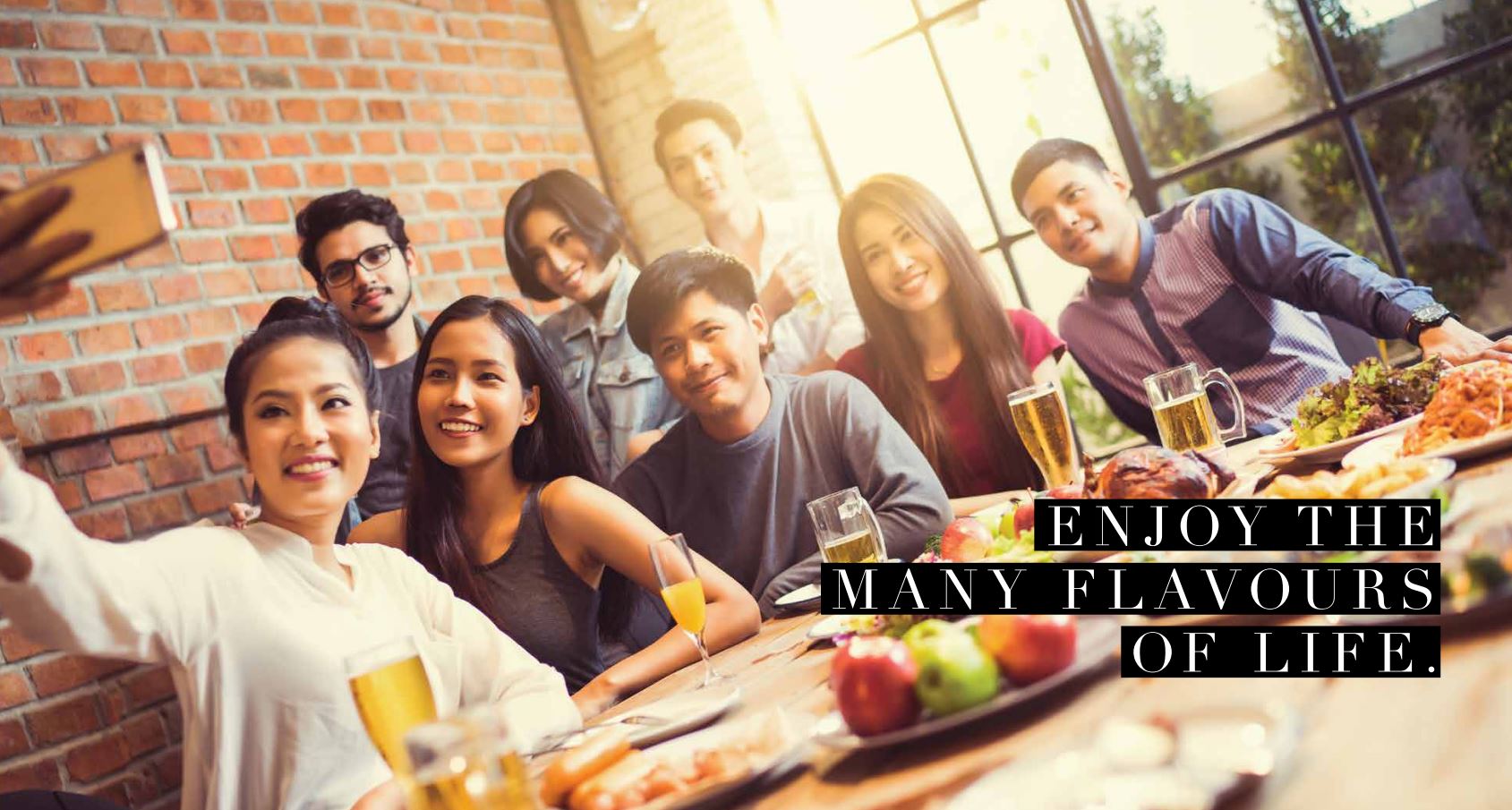 Experience a sense of tranquillity amidst soothing green spaces, or enjoy a spa experience with a dip in the Spa Alcoves. Nestled amidst serene and lushly landscaped surroundings, it makes for the ideal way to unwind after a day of exciting activities. With your own private sanctuary, every day leaves you feeling rejuvenated and ready to take on any challenge.
---