Located at Siglap Link and beside the ever-popular East Coast Park, Seaside Residences is the only new development in Singapore that can boast a rare combination of a desirable seaside address, exceptional convenience and connectivity. Liming here means stunning unblocked views of the sea and easy access to over 15km of scenic coastline. As there is limited sea-fronting land available for new projects in District 15, it is in fact the first development to be built with such a highly-prized seaside location in 15 years. The views from your seaside home will be truly exclusive and highly sought after.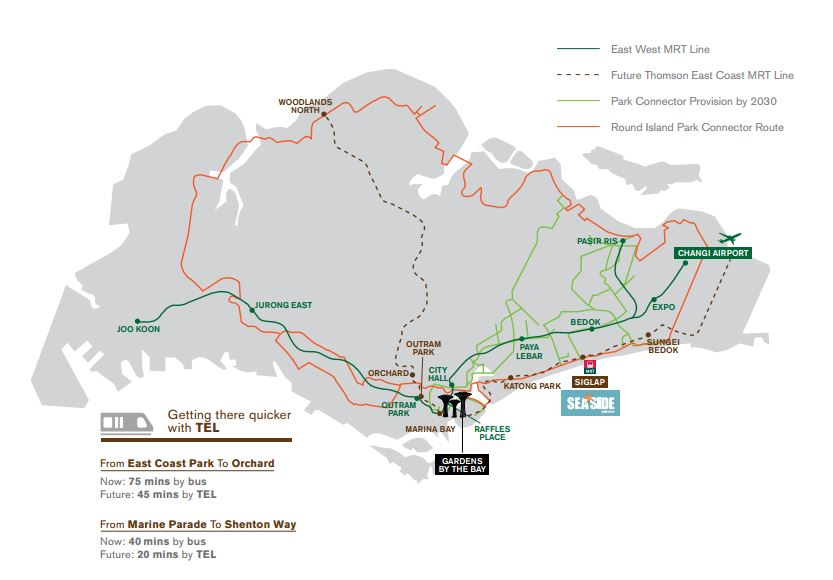 Amenities near Seaside Residences
EAST COAST LIFESTYLE
Enjoy the ultimate East Coast lifestyle when you make Singapore's best spot for relaxation and recreation your home. Whether your day starts with fun at the beach or a relaxing brunch in one of the many unique eateries in the area, a wide variety of engaging activities await you.in one of the many unique eateries in the area, a wide variety of engaging activities await you.
---
If you're seeking some artistic inspiration, the East Coast has numerous galleries and creative spaces to choose from. Pick out some modern art for your home, or invite your friends to a painting class at a café, where you can express yourself while appreciating great music and good coffee.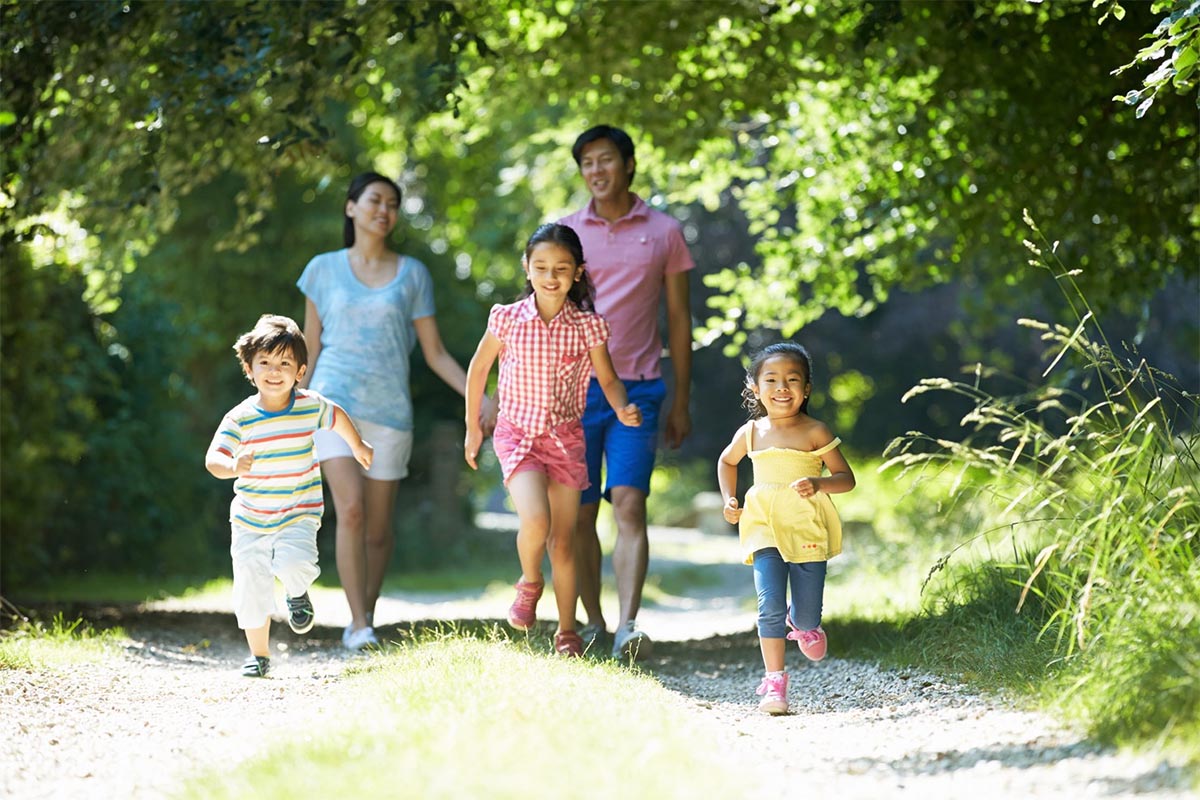 Or take a relaxing stroll and soak in the sights and sounds of the vibrant Katong and Joo Chiat districts, where traditional Peranakan culture thrives alongside hip, modern restaurants and bars. From bustling shopping malls to smaller eclectic shops, endless options for entertainment let you truly indulge yourself.
Traditional yet cosmopolitan, with a charm and character that has lasted for generations, this is precisely where you belong.
SPORTS & FAMILY ACTIVITIES
Imagine the ideal vacation by the sea, where your days are filled with thrilling activities from dawn to dusk. With miles of sandy white beaches and sports facilities at the East Coast Park, that dream can now become your reality.
Get your fill of heart-thumping action on the waves, or take a long cycle around the sprawling park grounds. With sun, sea and surf at your doorstep the whole year round, living at Seaside Residences takes recreation to a whole new level.
Beginners and windsurfing pros alike can get familiar with the waves at Water-Venture. A wide range of affordable equipment for rental, spaces for storage and regular weekend courses means there's no better place to add some variety and thrills to your repertoire of water skills.
Looking for something out of the ordinary? Then try the Singapore Wake Park! Singapore's only such facility, it has an innovative cable system that lets you enjoy all the thrills of wakeboarding and water skiing with minimal risk. You'll be performing tricks on the water in no time.
Calling all adrenaline junkies! The Xtreme Skate Park is Singapore's first skate park built to international competition standards, and has courses for everyone from beginners to seasoned pros. You'll be sure to have a thrilling experience here that's second to none!
---
SEASIDE FUN FOR ALL THE FAMILY
When all you want to do is kick back and relax, a home at Seaside Residences lets you enjoy stretches of sandy beaches as your own private hideaway. Spend time with your loved ones, accompanied by nothing but the sun, the sea and your footprints on the sand.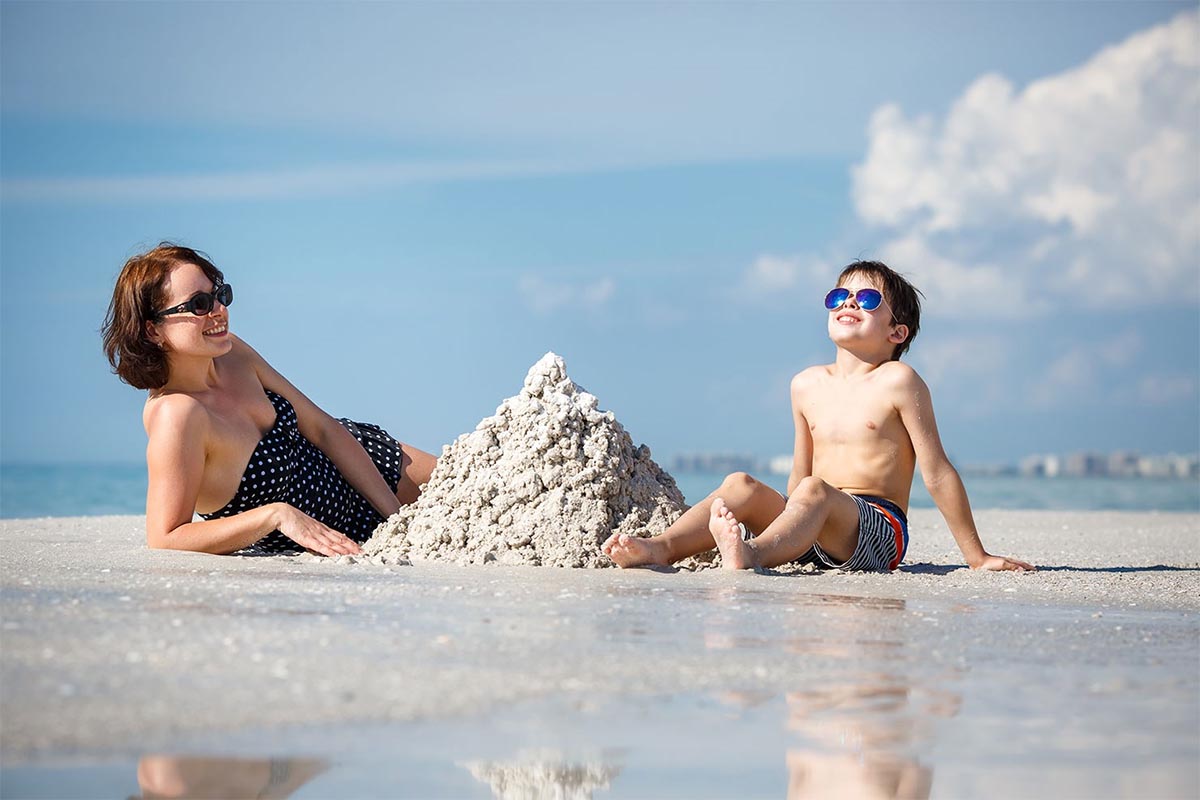 ---
SHOPPING & DINING - THERE'S MUCH TO SAVOUR
Boasting some of Singapore's best food, shopping and leisure destinations, it's easy to see why the East Coast has been charming locals for generations. Vibrant and lively, Katong and Joo Chiat have retained a unique atmosphere that has stood strong against the test of time, while welcoming trendy new cafes, restaurants and bars that add their own character to the neighbourhood.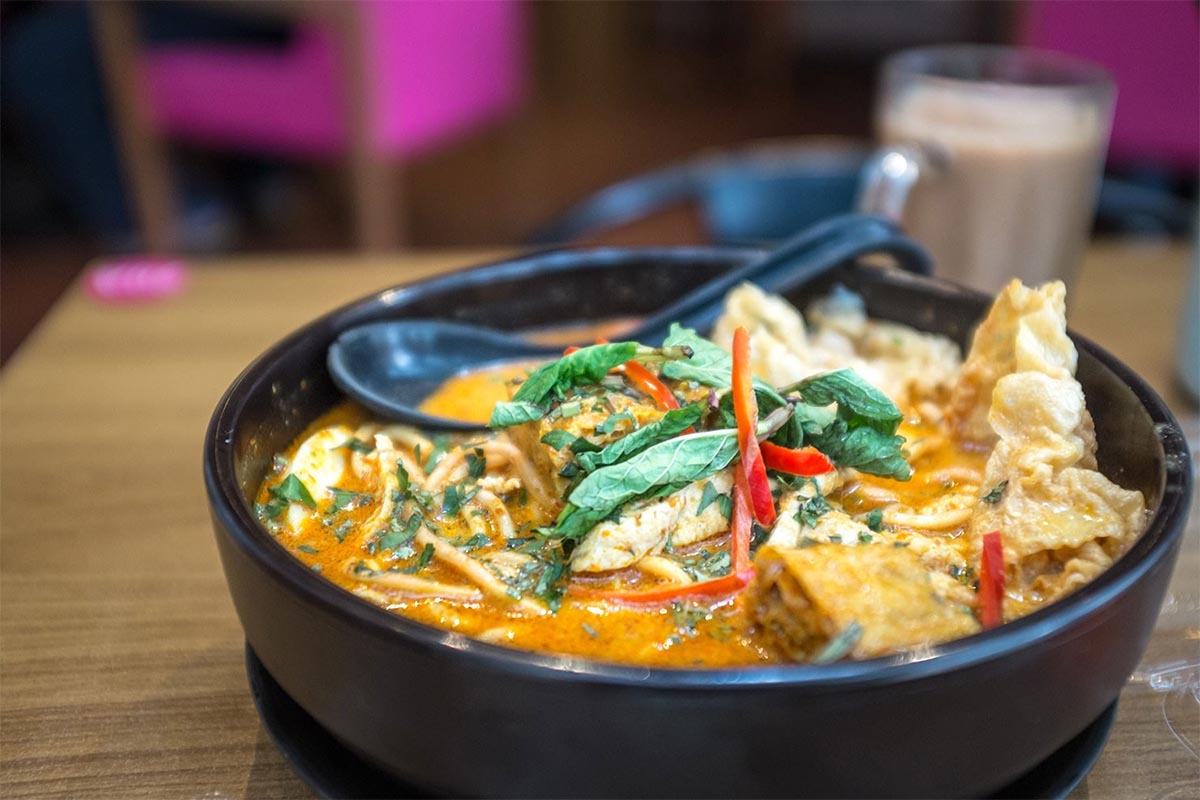 Serving up local delights in the same way as they have been made for decades, these establishments have become icons in the East. From delicious confectionery and traditional snacks, to savoury bowls of laksa and sumptuous Peranakan fare, enjoy a taste of the past.
328 Katong Laksa
Chin Mee Chin
Eng's Wanton Mee
Glory Peranakan Restaurant
Guan Hoe Soon Peranakan Restaurant
Kim Choo Kueh Chang
Kway Guan Huat Popiah
NEW FACES ON THE BLOCK
Pushing boundaries and offering new experiences that put a spin on casual dining, the East is home to numerous quirky, hip and modern joints. Whether you're looking for mouth-watering desserts or an artisanal meal, you'll definitely find something you haven't tried before.
Alibabar the Hawker Bar
Bar Bar Black Sheep
Birds of Paradise Gelato Boutique
Group Therapy
Ninethirty by Awfully Chocolate
Rabbit Carrot Gun
Sinpopo
Zaffron Kitchen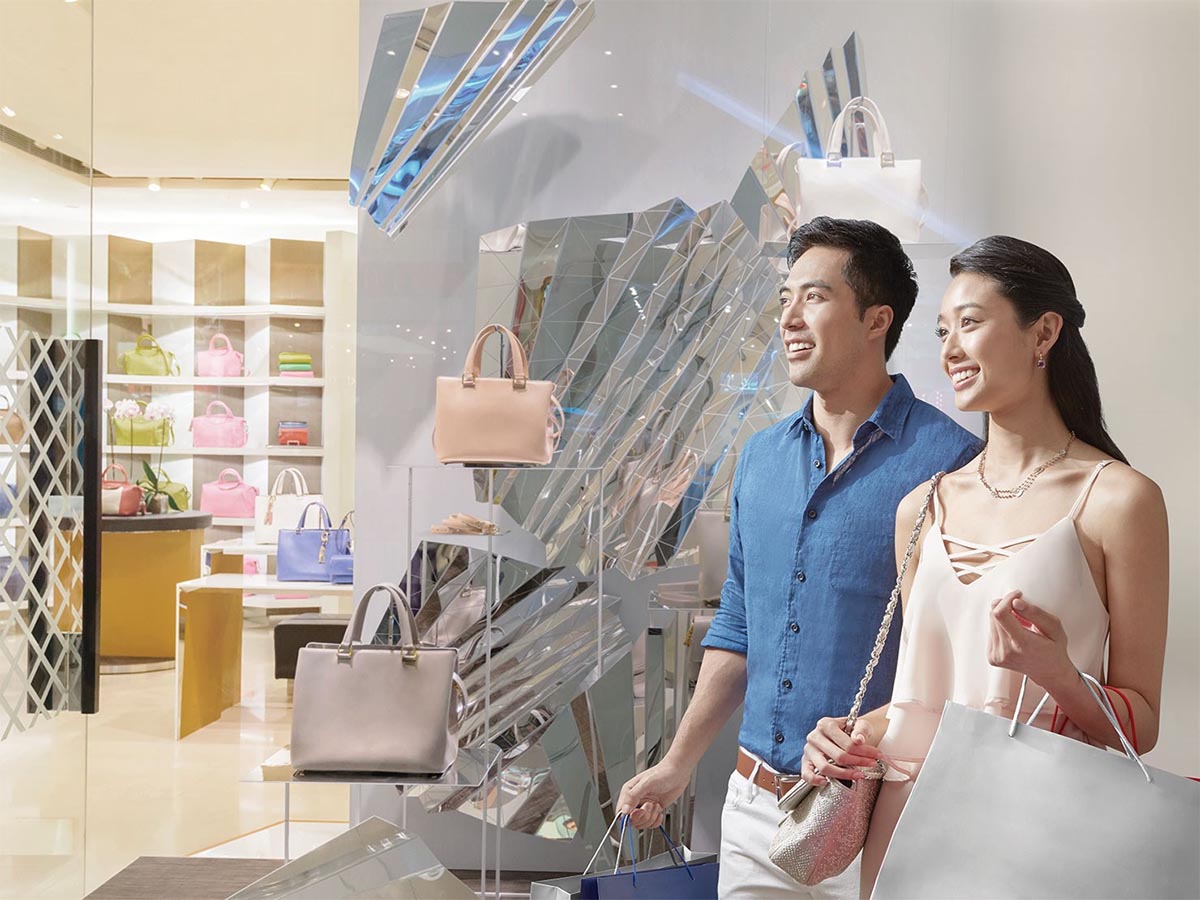 ---
SCHOOLS & ENRICHMENT - SCHOOLS FOR EVERY STAGE
"There are obviously two educations. One should teach us how to make a living and the other how to live." – James Truslow Adams, Writer and Historian
The best education fosters a lifelong passion for learning and inspires the imagination. Close to a slew of prestigious schools and enrichment institutions, Seaside Residences provides the ideal base for families seeking only the best for their children.
---
Train Stations
Eunos MRT (EW7)
Sigalp (TE28) due 2023
Bus Stop
Siglap Link (Bus: 36, 401)
Victoria School (Bus: 31, 36, 43, 48, 55, 135, 155, 196, 196E, 197, 401, 853C)
Opp Mandarin Gardens (Bus: 36, 55, 135, 155, 401)
---
Malls
Bedok malls
Bedok Point
Changi City Point
112 Katong
Katong V
Parkway Parade
Siglap Center
Singlap V
Unique shops
Cat Soccrates
Egg3
Hat of Cain
Rumah Bebe
Teong Theng Rattan Furniture
Restaurants
328 Katong Laksa
Chin Mee Chin
Eng's Wanton Mee
Glory Peranakan Restaurant
Guan Hoe Soon Peranakan Restaurant
Kim Choo Kueh Chang
Kway Guan Huat Popiah
Bar
Alibabar the Hawker Bar
Baba Black Sheep
Birds of paradise gelato boutique
Group Therapy
Ninethirty by Awfully Chocolate
Rabbit Carrot Gun
Sinpopo
Zaffron Kitchen
---
Secondary Schools
Victoria School
Temasek Secondary School
St. Patrick's School
Pre Schools
Singapore Hokkien Huay Kuan Pre School
Pat's Schoolhouse Katong
NAFA Art Kindergarten
Enrichment Instutions
I Can Read
Able Aquatic School
Academy of Rock
Centre Stage School of the Arts — East
Kindermusik With Love Studios
The Write Connection
Cristofori Music School
Flute and Music Academy
Prodigy Learning Hub
The Alternative Story
The Ballet & Music Company
Treasure Box Child Development Centre
---
Primary Schools
Temasek Primary School
Tao Nan School
Nghee Ann Primary School
CHIJ (Katong) Primary
Tertiary Institutions
Temasek Junior College
Victoria Junior College
Temasek Polytechnic
---