Rezi 3Two Layout
Site Plan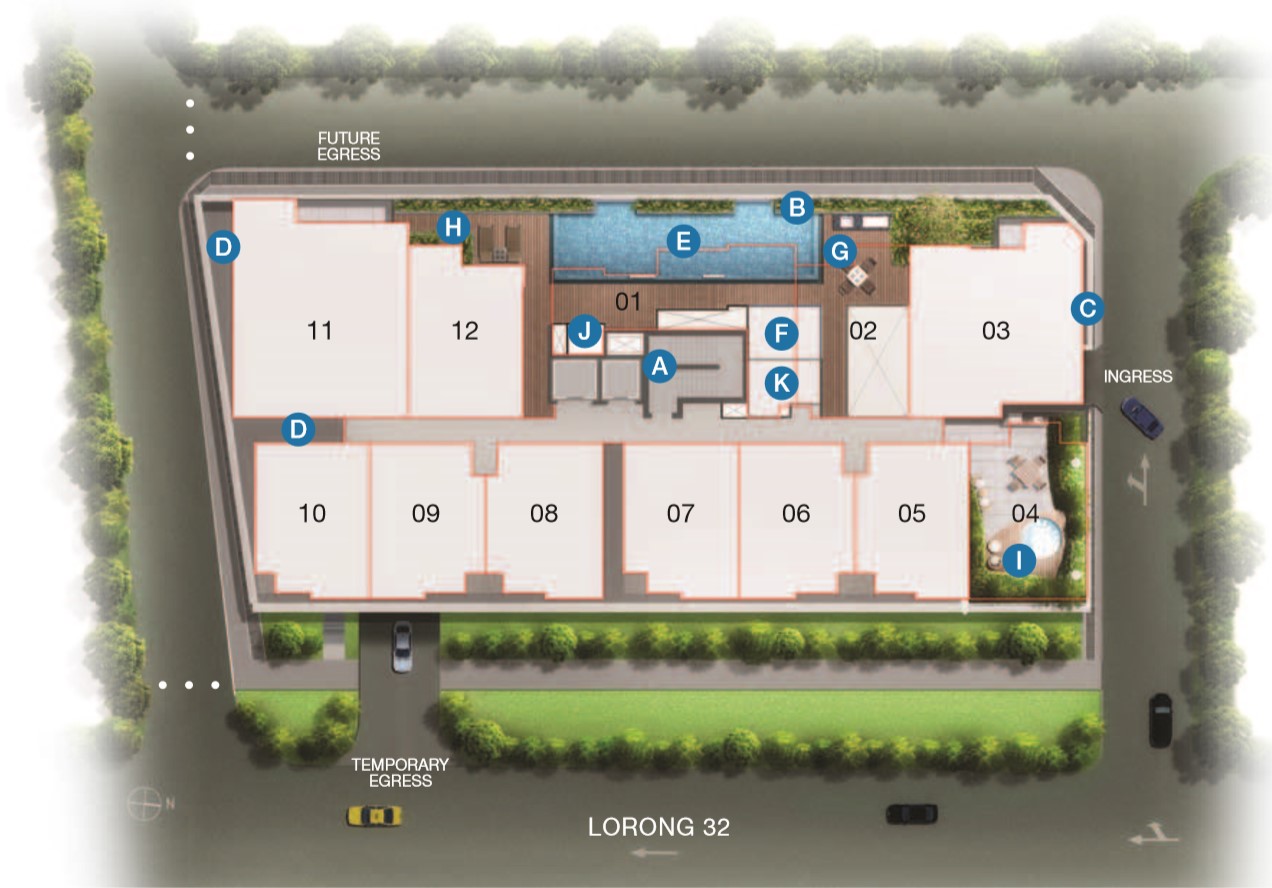 Legend
Lower 1st Storey
A - Management Office
B - Bin Centre
C - Electrical Substation
D - Covered Car Parking Facilities
Upper 1st Storey / 2nd Storey
D - Covered Car Parking Facilities
3rd Storey
E - Leisure Pool
F - Gymnasium BBQ
G - Sun Deck
H - Sky Terrace - Gourmet Dining/ Spa Alcove
J - Toilet
K - Consumer Switch Room
6th Storey
I - Sky Terrace / Terrace Lounge/ Outdoor Gym
---
lets you explore bold new perspectives.
From time to time, claim yourself a private corner at the Sky Terraces on Levels 3 and 6. Enjoy me-time moments on the Wellness Patio at the Outdoor Gym and Terrace Lounge. Pamper yourself on the Entertainment Patio at the Spa Alcove or serve up a romantic dinner at the Gourmet Dining area.
---
Your

flamboyant springboard

to rest, relaxation and recreation.
Give in to indulgence all day long with 2 exciting decks of comprehensive facilities. Get away from your daily grind on level 3, from working up a happy buzz at the indoor gym, to splashing around in the leisure pool and soaking up happiness on the sun deck.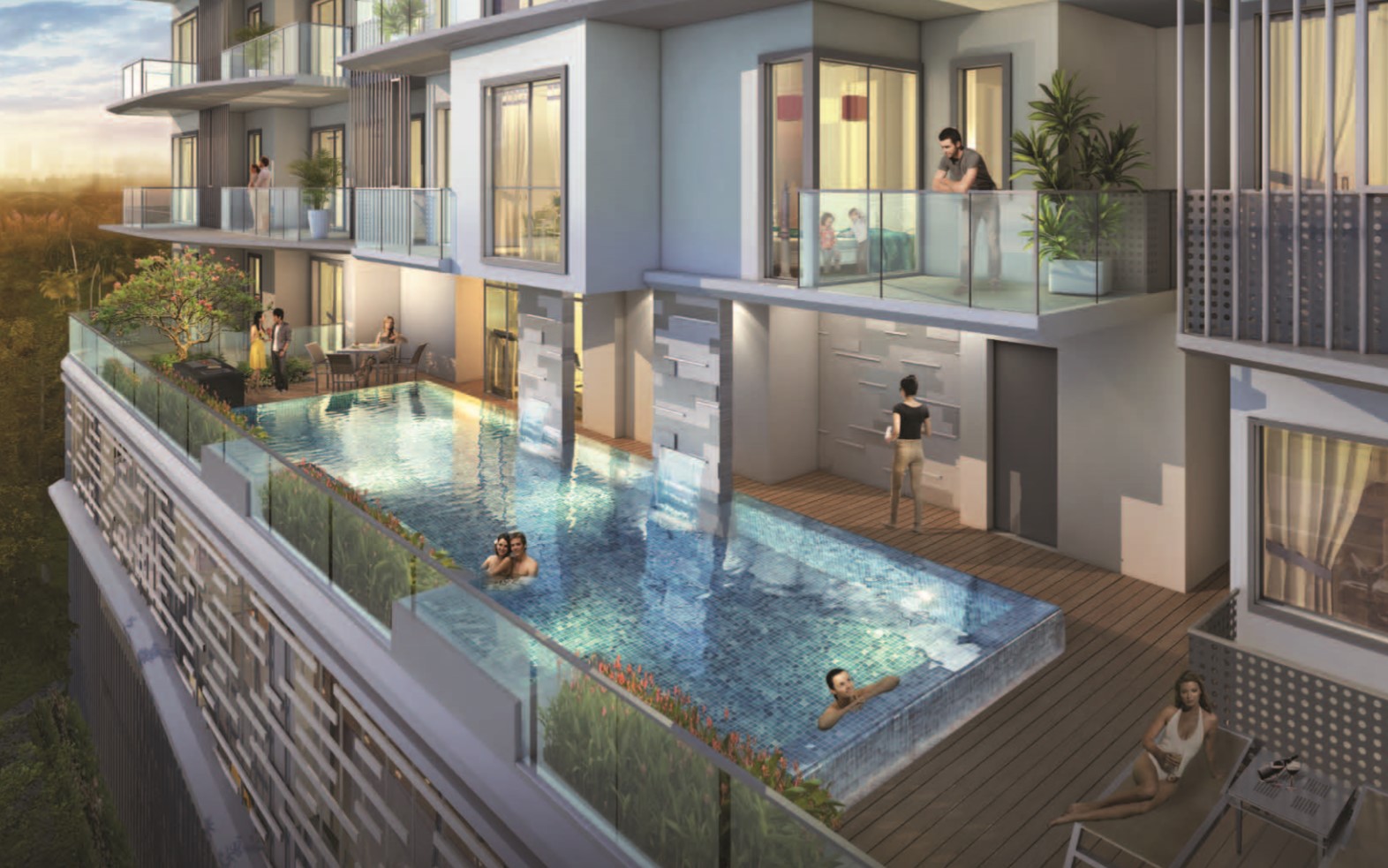 ---
amidst the vibrant urban bustle.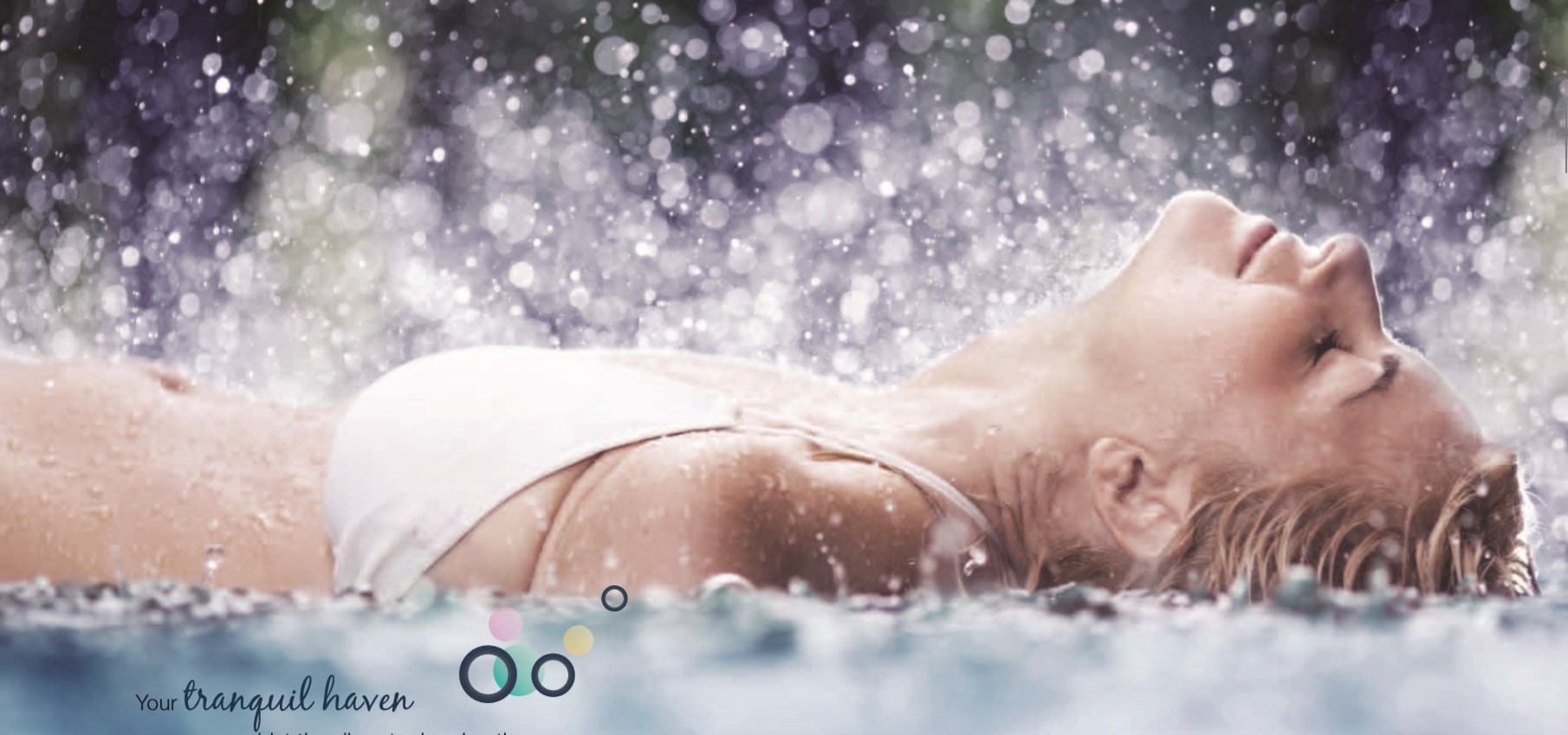 Private and quiet at the edge of Guillemard with city dazzle just steps away, serenity becomes you at Rezi 3Two, a refreshing sanctuary for your contemporary lifestyle.