Site Plan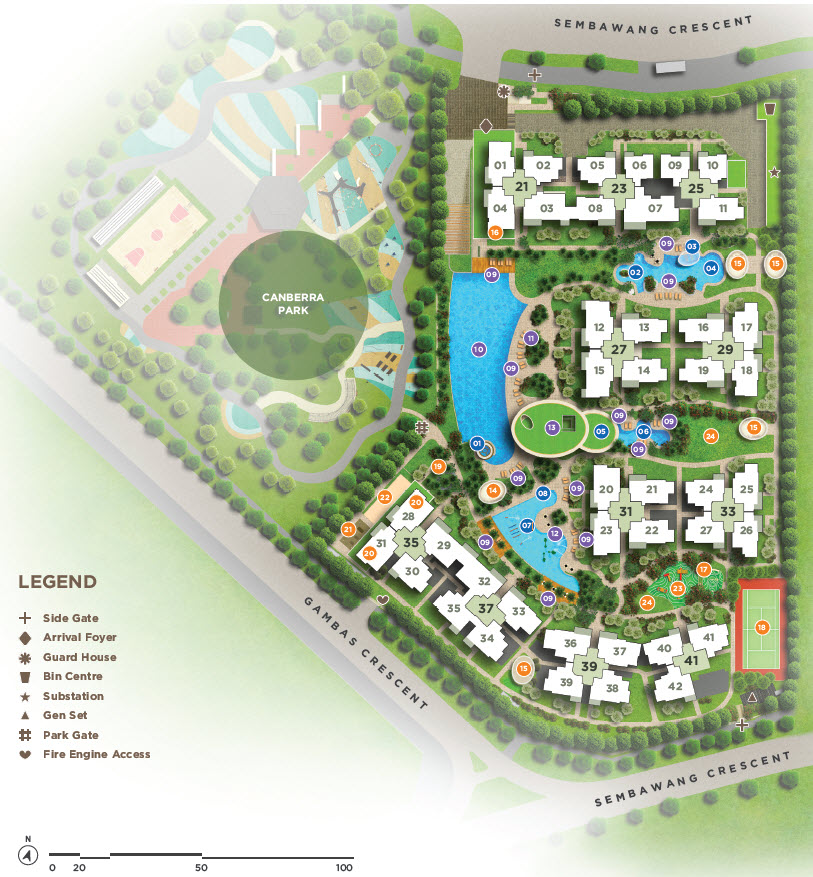 8 Unique Spas
1. Lantern Pavilion Spa
2. Hydrotherapy Spa
3. Rain Spa
4. Friends Spa
5. Steam Spa
6. Cozy Garden Spa
7. Play Spa
8. Kids Bubble Spa
Recreation scapes
9. Lounge Deck
10. 50m Infinity Pool
11. Poolside Cabanas
12. Kids Splash
13. Recreation Zone
Function rooms
Media room
Handicap toilet
Male and Female changing room
Steam room
Play Scapes
14. Gourmet Pavilion
15. Pavilion
16. Gymnasium
17. Wellness Corner
18. Tennis Court
19. Foot Reflexology
20. Kids Party Room
21. Pet Pavilion
22. Children Adventure Play
23. Play Lawn
---
Spaces to bond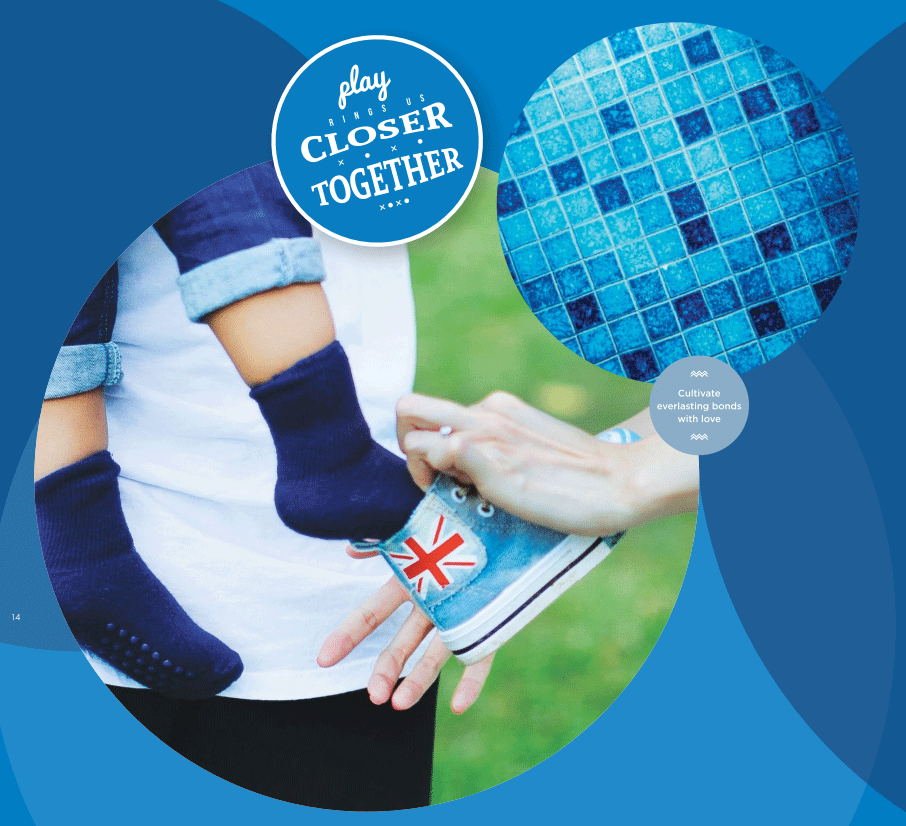 A prestigious home to last a lifetime. Abundant spaces to live and play.
Soak in Parc Life's refreshing ambience, inspired by modern tropical spas. Happiness is comfortably nurtured. Come home to a prestigious haven filled with flourishing greens, beautiful water spas, exquisite units, and the delightful Canberra Park at your doorstep.Parc Life homes offer fantastic views of Canberra Park and lush landscapes. Here, spaces of renewal, recreation and rejuvenation are combined with Nature to create a haven no matter indoors or out.
Parc Life homes offer fantastic views of Canberra Park and lush landscapes. Here, spaces of renewal, recreation and rejuvenation are combined with Nature to create a haven no matter indoors or out.
Play is everyday at Parc Life Executive Condominium with its abundance of recreational facilities. Residents young and old can enjoy a positive social environment to bond, relax and play. Special children's areas delight with the latest equipment designed to stimulate physical, mental and emotional growth through everyday play.
---
8 Spa Pools with clinique experiences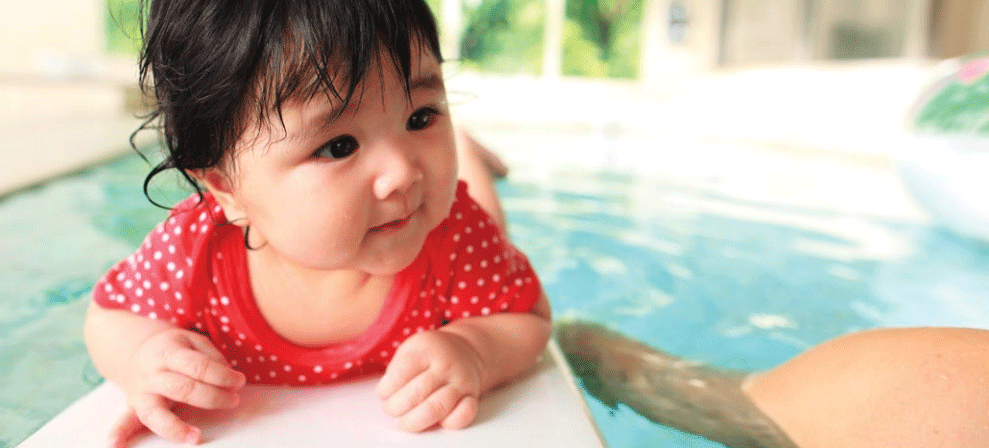 1. LANTERN PAVILION SPA - The best spot to relax, this circular illuminated spa pool with an infinity edge overlooks Canberra Park.
2. HYDROTHERAPY SPA - Rejuvenate with the healing power of water.Features a set of massage jets and spa pools.
3. RAIN SPA - This unique pavilion stimulates the gentle feeling of having raindrops fall on the skin.
4. FRIENDS SPA - This spa pool is part of an outdoor function pavilion with barbeque facilities — great for parties and socializing.
5. STEAM SPA - Enjoy the therapeutic treatment of a steam room within the lush greenery and water features.
6. COZY GARDEN SPA - Get cozy and intimate in this spa designed for couples and small families to enjoy lazy moments together in a tropical garden.
7. PLAY SPA - Part of the wading pool, it features soft jet sprays and water play features that will appeal to kids.
8. KIDS BUBBLE SPA - Children can benefit from hydrotherapy too! This is another made-for-kids fun spa pool with softer currents and air bubbles that tickle the skin.
---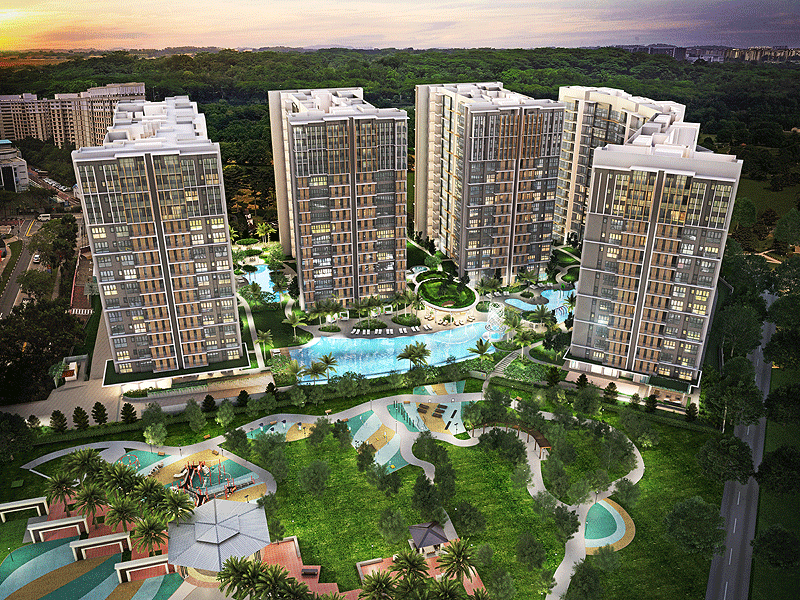 Expansive grounds to live & play
Come home to a spacious living environment. The design of Parc Life optimizes the use of space, offering you ample ground to live and play. Blocks are thoughtfully spaced to ensure privacy and to offer beautiful views of Canberra Park or Parc Life's gorgeous grounds.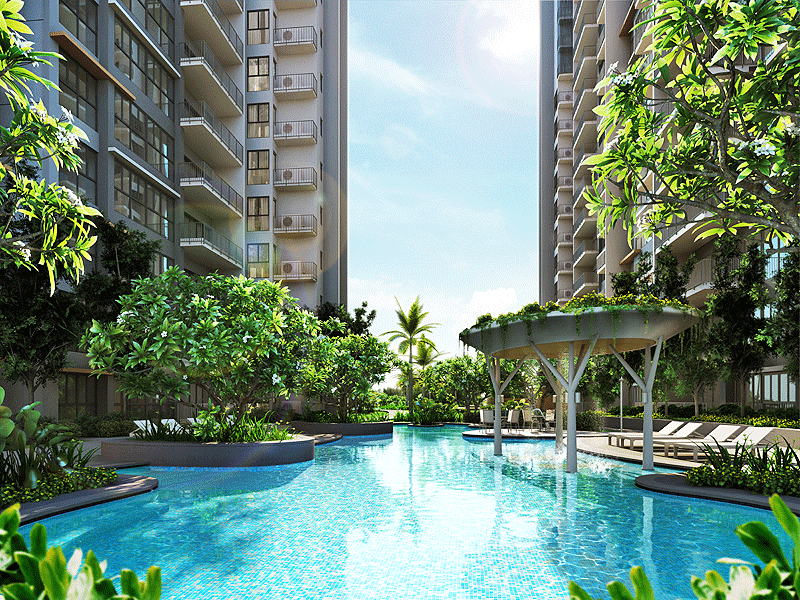 Eight gorgeous spas feature in Parc Life's beautiful surroundings
Be it a birthday bash, a BBQ party, or a rejuvenating dip with your best buddies, Parc Life's eight gorgeous spas are perfect for social gatherings and revitalizing respites. Invite your pals over for a pool bash at the Friends spa. Be soothed by the gentle massage of rain-like dops in the rain spa. Give in to the purifying and rejuvenating pitter-patter of droplets on crystal clear water.
---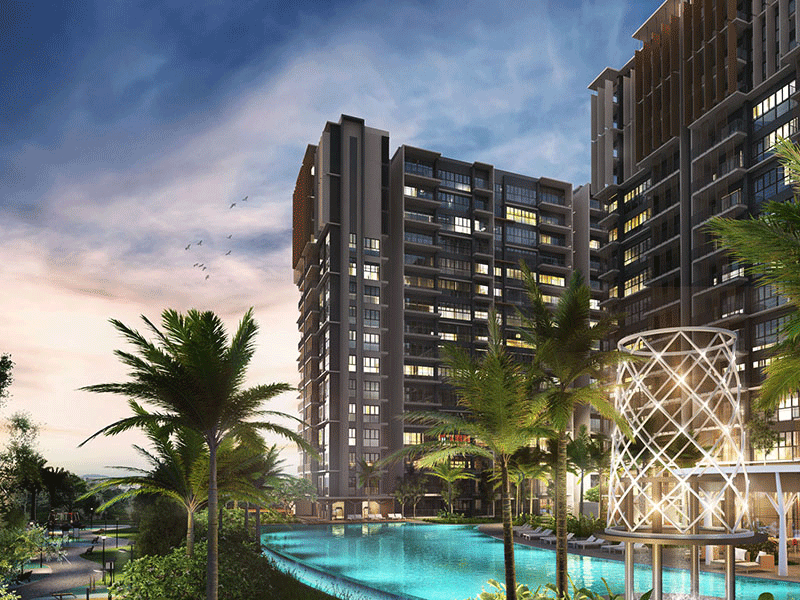 A prestigious home
Great finesse and care have been applied to create a prestigious living environment for you. Blocks are laid out to offer apartments beautiful views of Canberra Park or the estate's gorgeous grounds, such as the luxurious Lantern Pavilion. Beautiful during the day and even more luminous at night, the Lantern Pavilion Spa offers an intimate dip under the stars, sheltered by an iconic lantern sculpture.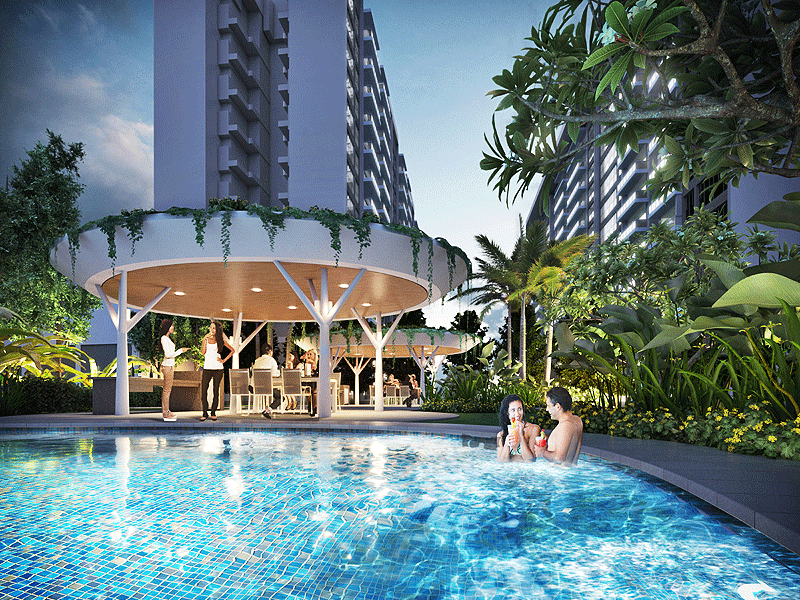 Pool party dreams come true
Gourmet Pavilions and Friends Spa make hosting feasts and pool parties so easy. Go ahead, throw that dream pool party your Ifriends and family will be talking about for months to come. Parc Life's lush landscape and convenient facilities will make it all the more memorable.
---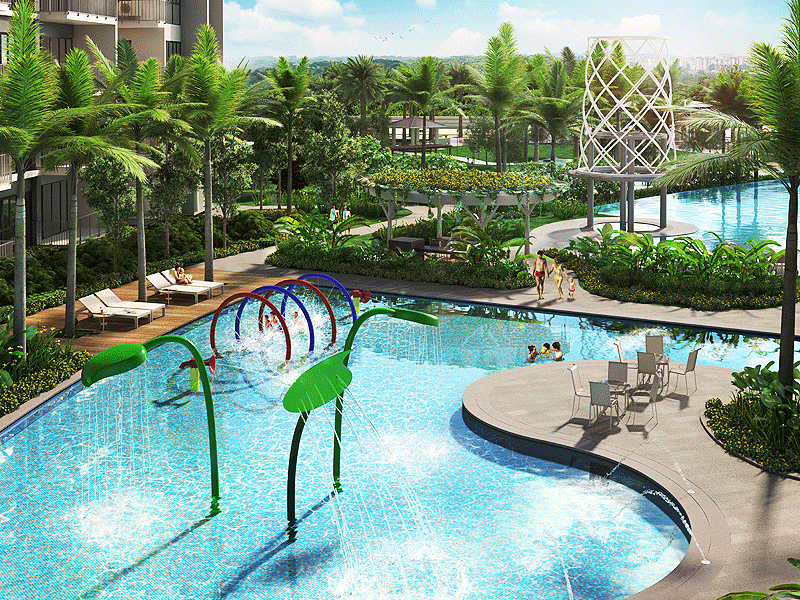 Kids Only!
These special areas are reserved for children only, so little ones can have much fun as they want splashing around with other tykes in the Kids Bubble Spa or Play Spa. With safety taken into careful consideration, children's curiosity and play is nurtured in this bubbly social area. Go ahead have a splash of a time!
---
A beautiful home where happiness is nurtured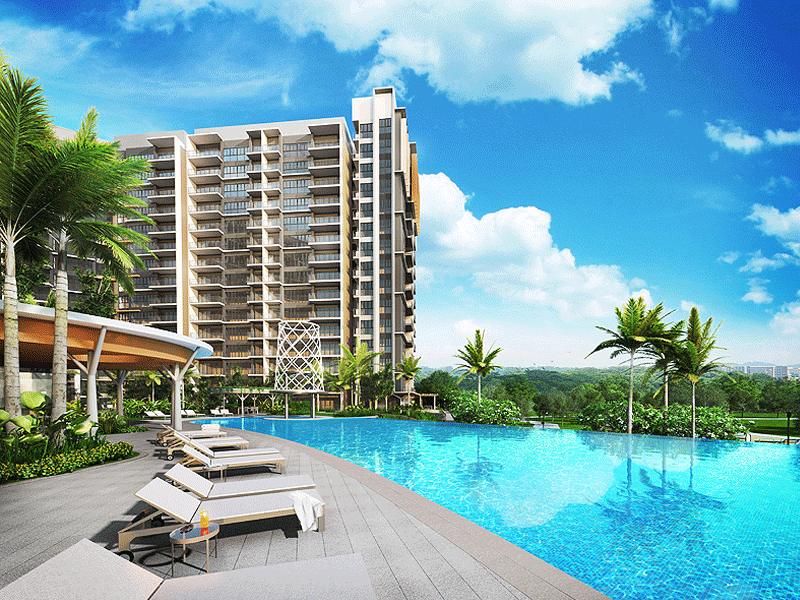 Come home to happiness and beauty. An infinity pool trickling over the edge, seemingly into Canberra Park offers the eye a soothing sight. Sunshine and beautiful views are sure ways to rejuvenate the body and soul.
---