Oxley Towers KLCC Location Map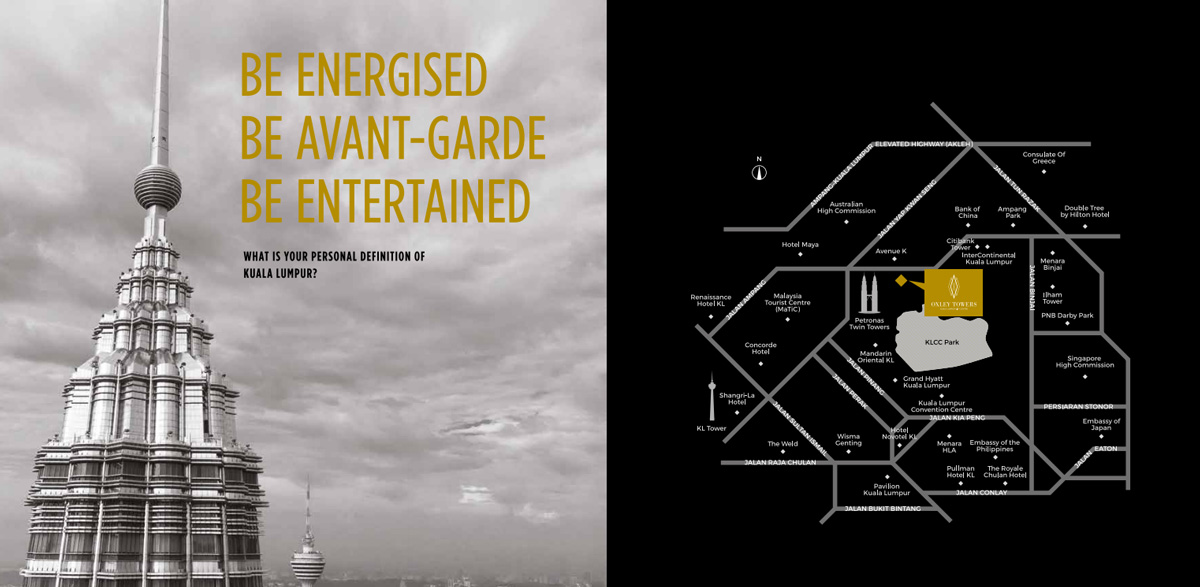 ---
Welcome To Kuala Lumpur
---
Well Designed Travelled
A Fast Paced City With A Heart
Go anywhere, anytime. Complete with safe, rigorously maintained transport systems, Kuala Lumpur promises easy accessibility around itself and to other towns.
The state-of-the-art Kuala Lumpur international Airport connects the city to the world. Busy all year round, It Is within easy reach of the city centre via highways and a non-stop high-speed train service.
---
---
Community Culture Craft
THE CONFIDENCE OF THE CITY LIES IN THE EASY HARMONY AMONG MANY CREEDS AND CULTURES.
Explore Kuala Lumpur's deep-rooted local arts and interesting histories. A true melting pot with lively traditions and festivities, the city welcomes everyone with open arms.
A city of green fields and modernity, Kuala Lumpur features an art scene that is equally fun and unconventional. From ethnic theatres to international art exhibitions, there are always plenty events to enrich your evenings.
---