Kingsford Waterbay Site Plan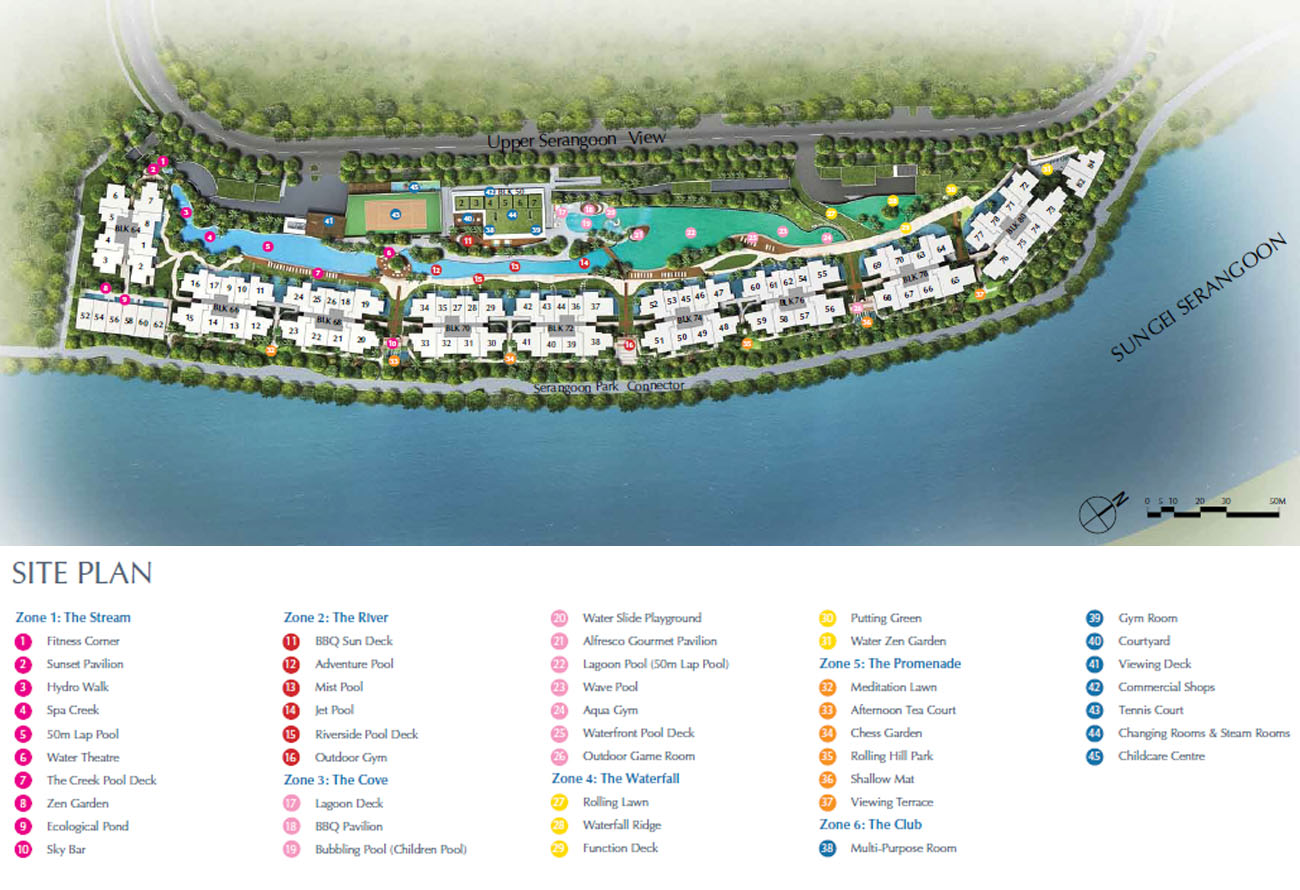 Kingsford Waterbay Facilities
Your Riverfront Home, over 400 metres of mesmeric view.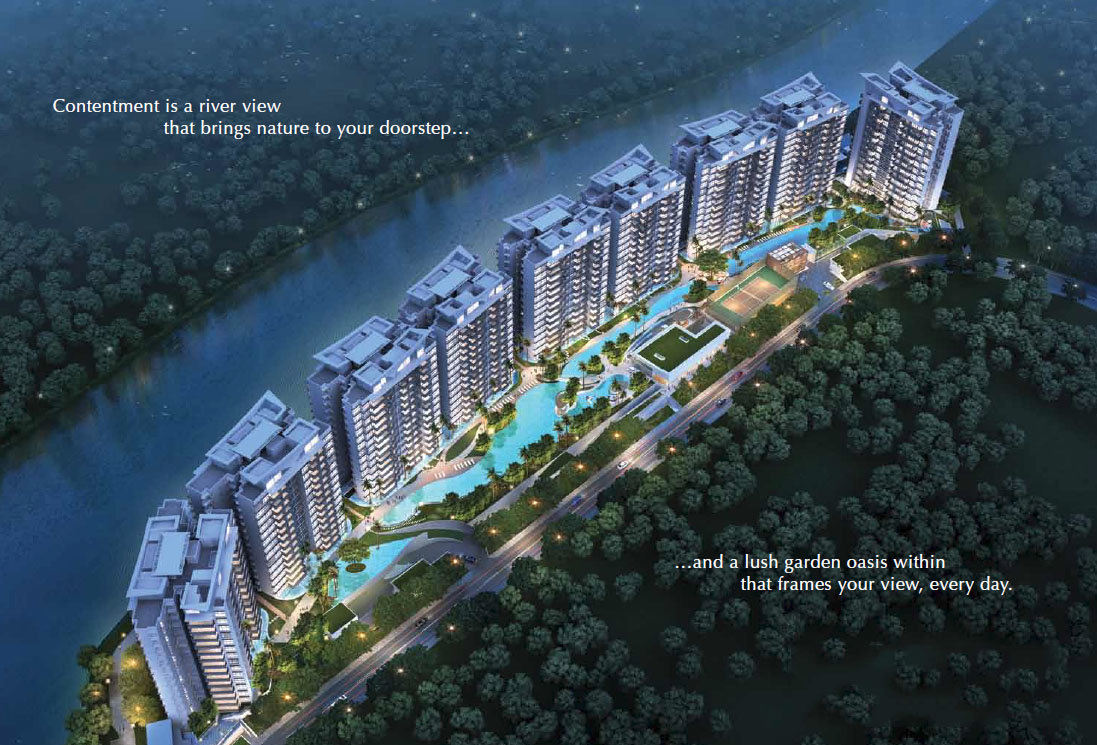 A development perfectly poised between the serenity of the Sungei Serangoon and the lush acres of garden space and water facilities within, Kingsford WaterBay is where a life of ease begins. Disguished architecturally by the streamlined form of its nine tower blocks and the stunning facades, Kingsford WaterBay is a statement of who you are.
---
A water paradise to linger and savour the view.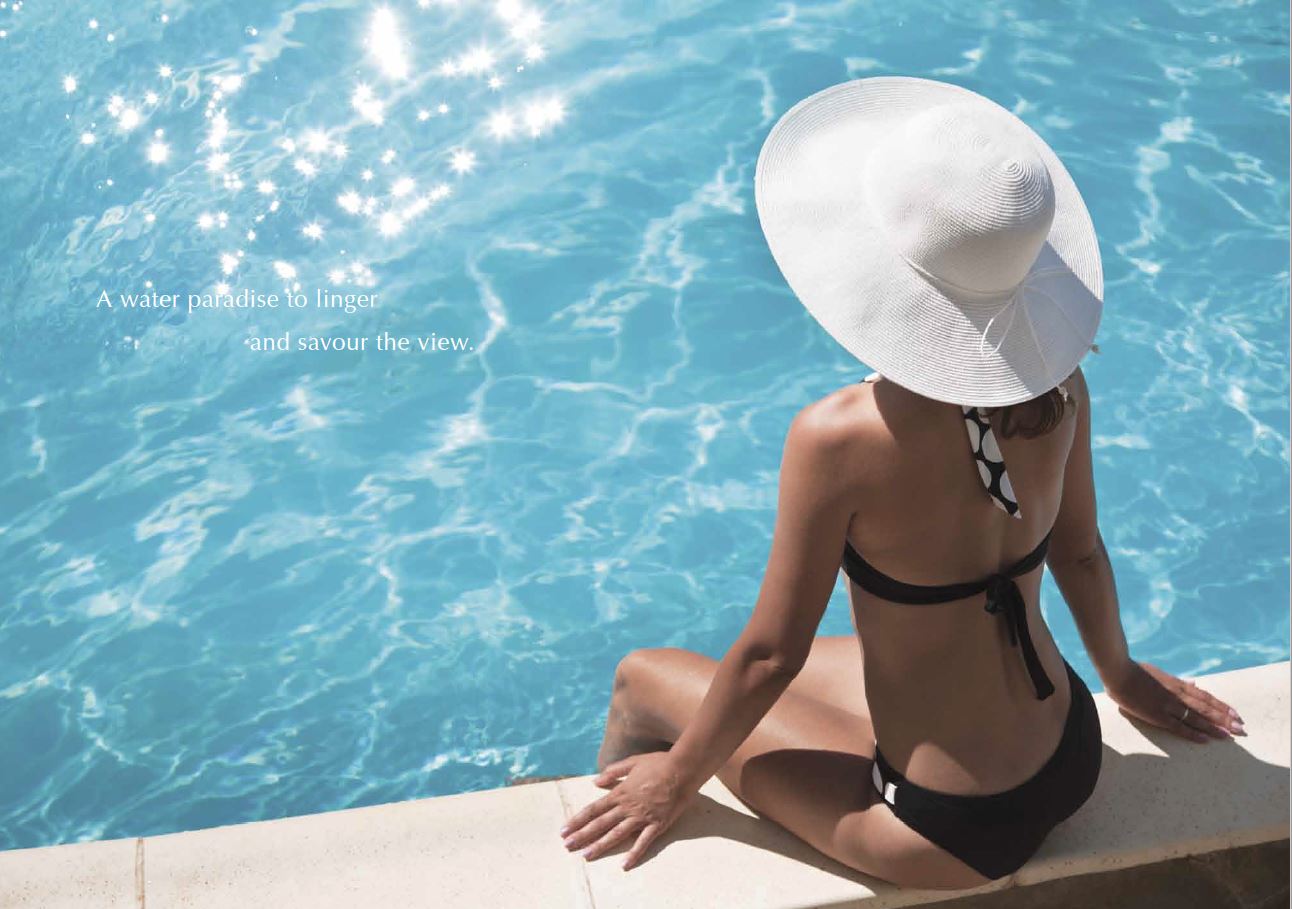 Six sensorial zones in one amazing address: The Stream, The River, The Cove, The Waterfall, The Promenade and The Club. Be transported to a world of calm and serenity, the perfect playground for you and your family. The Stream provides one of the longest man-made rivers in a private development in Singapore. A flowing surround where every turn is a new discovery of soulful relaxation. Have leisurely jogs down the meandering terrain, join your folks in a healthful Tai Chi practice by the water, or simply sit back and drink in the atmosphere.
---
Immerse yourself in a wealth of water escapades.
You will feel you are stepping into a secret garden, a meditative milieu that provides a Zen-like calm from the rigours of modern living. Vibrant and exhilarating with a playful twist of energy and discovery, fall in love with the surrounding vista that inspires nothing less than awe.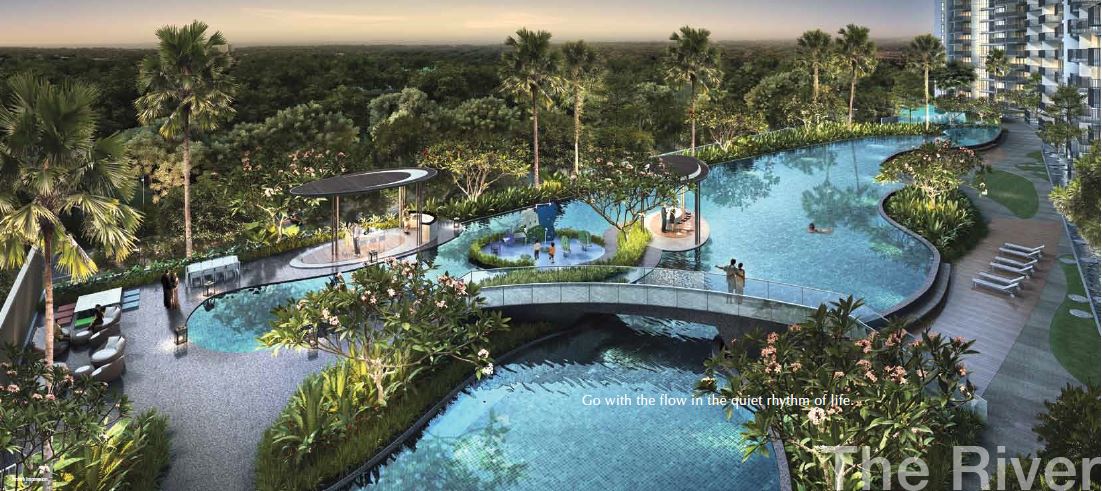 ---
A fully equipped gym to help you stay on top of the game and an inspired river view to go the extra mile, Kingsford WaterBay is a home overflowing with endless energy and activities.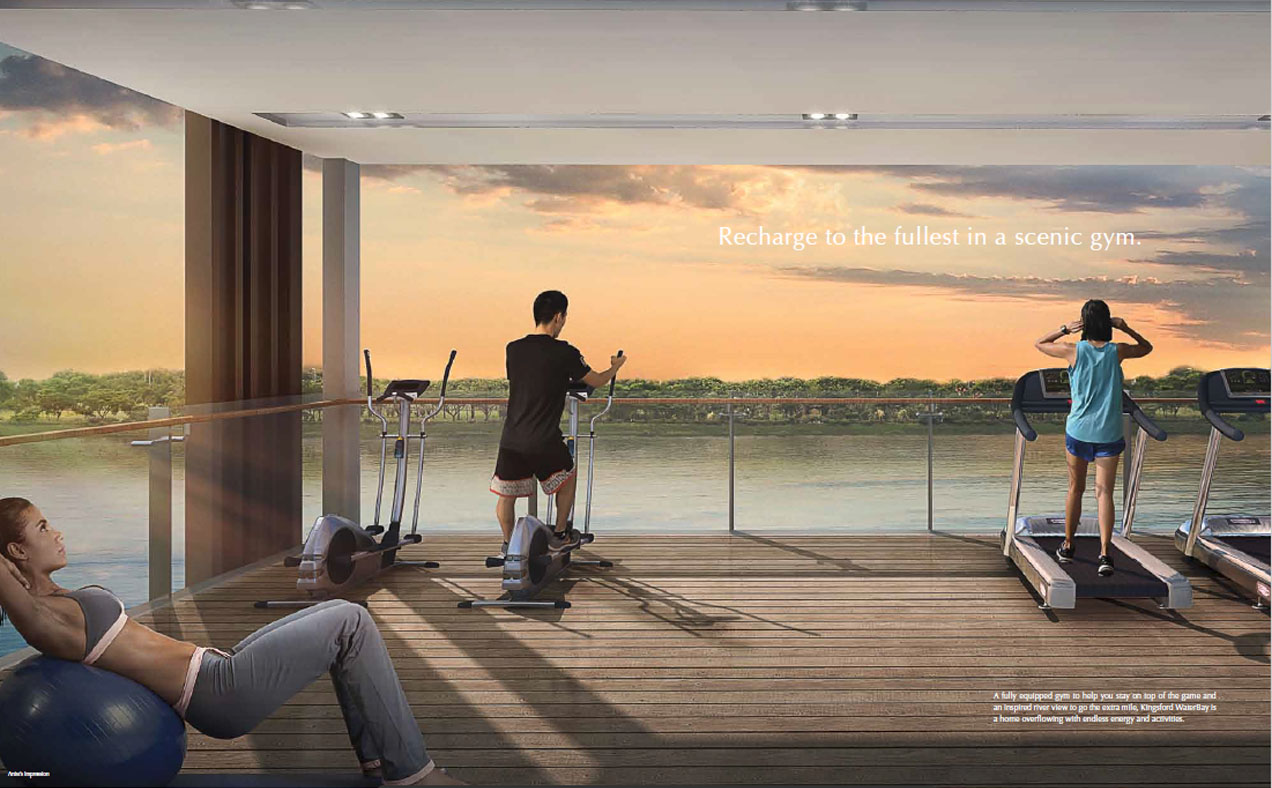 ---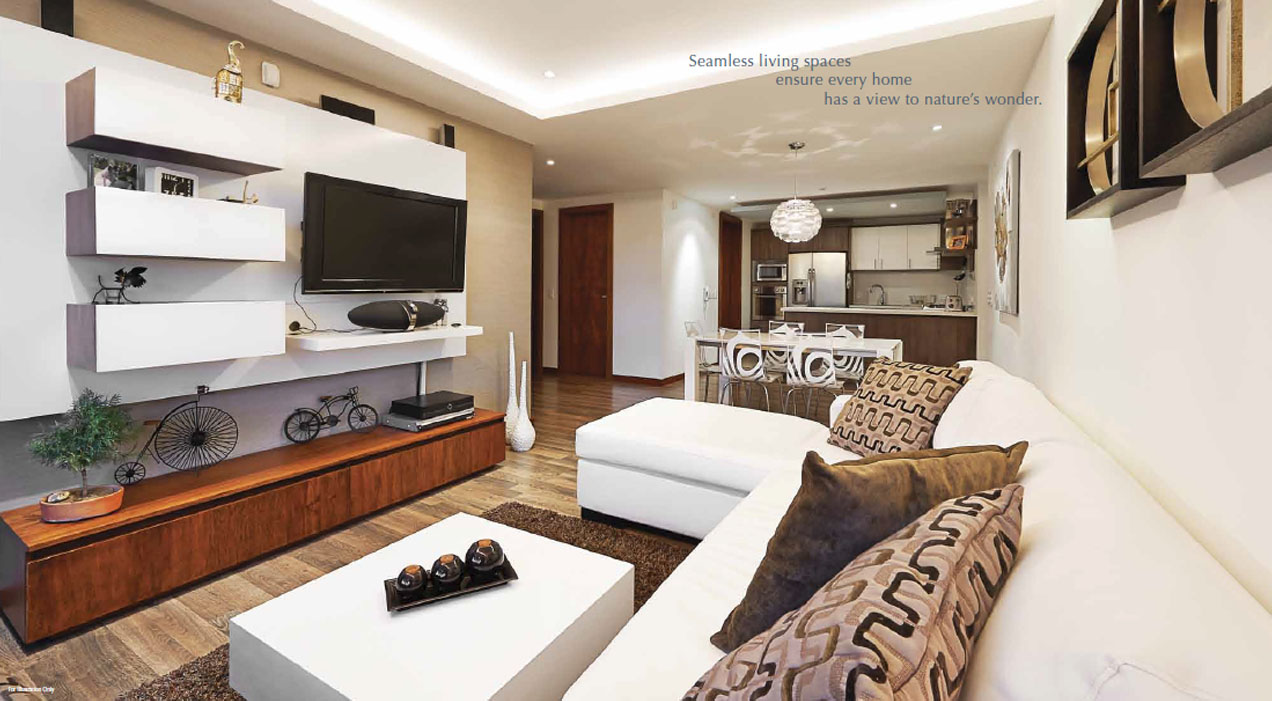 A home that expands your incomparable lifestyle by bringing the outside in with a unique palette of layout plans. Maximising on space to provide every unit with a view to nature's wonder – the mesmeric Sungei Serangoon or the flowing panorama of the garden oasis within.
---
---
Make your entrance. Own the perfect setting for a life of ease.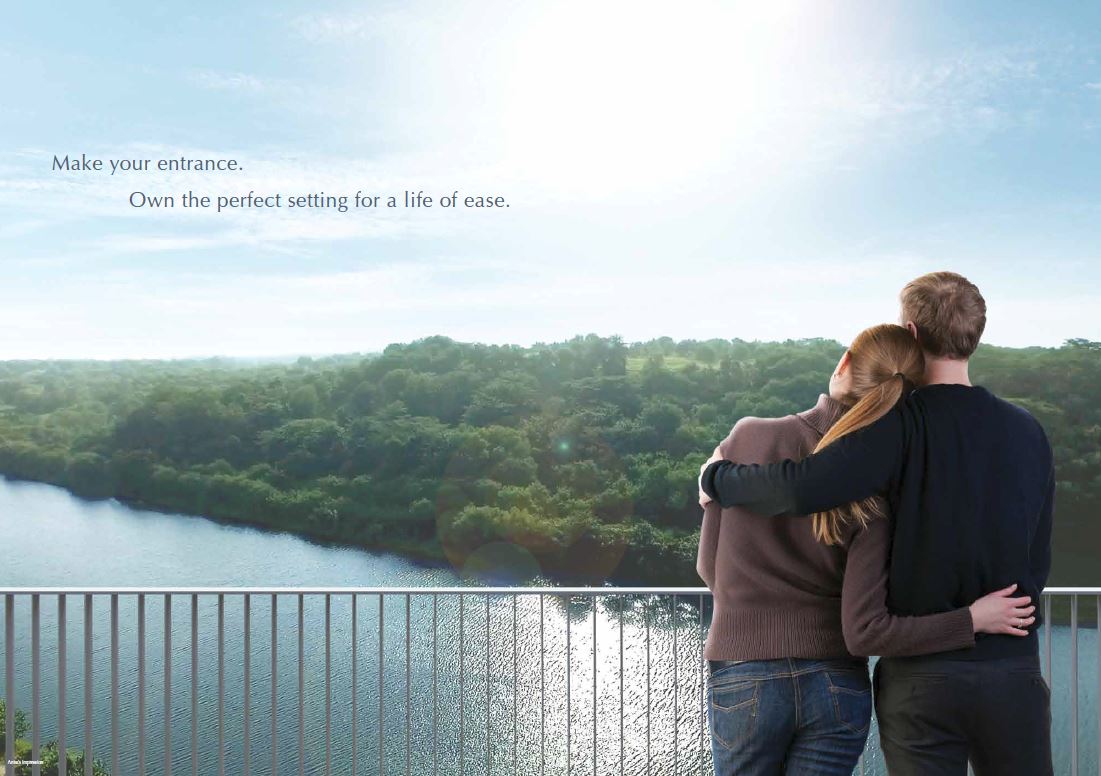 ---