Location Map
---
What goes into the making of a good life? Surely the answer to a question like this is bound to be as varied as the folks who reply.
Food in all its glorious forms will feature in quite a few of the answers, we dare hazard, as will the pleasures of prized possessions, the rush of new experiences, and the freedom of travel.
No doubt family and friends would rank high in the equation too. But just as nothing exists in a void, allow us to posit that perhaps it all begins with the setting. In an environment that brings out the best of life – and the best of people – even the simple every day is elevated into something not so every day after all.
Here's to being well - placed for the good life.
---
Meet the neighbours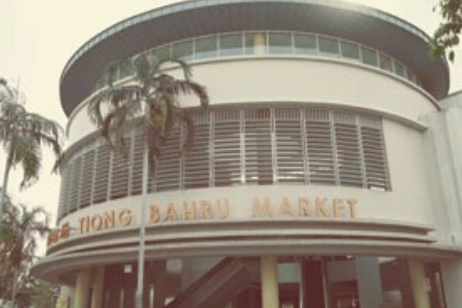 The Great Equaliser
Everyone - and we do mean everyone - heads to Tiong Bahru Market & Food Centre for its fresh produce and famed hawker dishes
---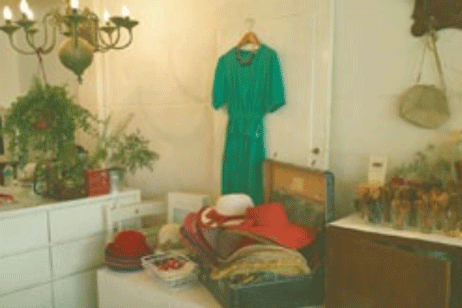 Epitome of quirky
As far from the run of the mill as it gets, stay ahead of the curve with carefully curated picks from lifestyle collectives strangelets and Flea & Trees
---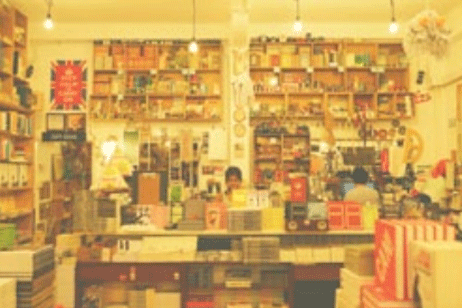 Feast of book
Fall upon the widest collection of Singapore works and other literary surprises at indie bookstore Books Actually, complete with their house cats.
Jump a few steps down to Woods in the Books, a treasure trove of picture books for all ages.
---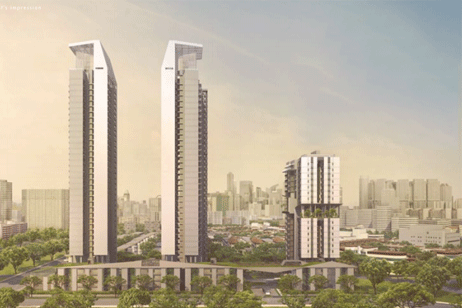 Modern icon against a canvas of heritage
The luxuries afforded by a new condominium couple with the quaint charm of a heritage estate - enjoy the best of worlds at Highline Residences. Sophisticated yet unpretentious, sprawling yet designed to foster interaction, it has all the hallmarks of an icon in the making.
---
Going places? Get your starting point right
Make a centrally located home your base, and everything will fall into place
A home right at the edge of the city is perferred; as compared to one smack in the hustle and bustle, it's more tranquil while still close to key destination
Proximity to major roads and expressways will mean shorter travelling time.
For those going green look for easy access to public transport; for example, and MRT station within walking distance.
---
We know all work and no play makes Jack a dull boy. And what is true for Jack is surely true for any one of us. So here's where owning a pad right at the edge of the city really stands you in good stead — you're literally minutes away from all that's happening, in a city that never sleeps.
Hands down one of the most vibrant shopping streets in the world, Orchard Road continues to be the go-to for fashionistas with new malls opening and old ones getting makeovers to keep up with the times.
Bask in a mind-boggling selection, from mega department stores, high street and international brands to local labels and more.
---
This downtown area is not only home to the new financial district, it has shopping, dining and entertainment options aplenty too. Go posh at Marina Bay Sands with its luxury ateliers, celebrity chef restaurants and ultra exclusive clubs. For those into the arts, the integrated resort also houses the Sands Theatre and ArtScience Museum.
From Marina Bay Sands, Gardens by the Bay is just a short hop away. This spans some 101 hectares and features over a quarter of a million rare plants. The perfect foil to the natural beauty of Botanic Gardens, this man-made horticultural wonder comes complete with futuristic-looking Supertrees that light up at night and two climate-controlled domed conservatories.
---
A merry trio the three quays are. Boat Quay, for one, has come a long way from its past as a trading hub where coolies unloaded cargo such as rubber, tin and rice from boats, and loaded them onto bullock carts. The only thing bullish nowadays is the crowd who come for the numerous eateries, bars and pubs set against the scenic Singapore River.
A little further along, you'll find more dining and clubbing choices at Clarke Quay, which is always bustling with energy. If all you want to do is chill, head for the most laid-back of the three, Robertson Quay. A genteel enclave, this is dotted with sedate cafes, wine bars and restaurants, art galleries and performing arts houses.
---
An island away from our island, Sentosa is a getaway in every sense of the word. Spend the day lazing on its sandy beaches or get active at the many attractions. Beat gravity with indoor skydiving? Check.
Whizz over jungle canopy on a mega flying fox wire? Check. Visit the world's largest oceanarium? Check. And not forgetting the thrills and spills of Universal Studios Singapore and Resorts World Sentosa — it's pure entertainment for all ages.