Espada Site Plan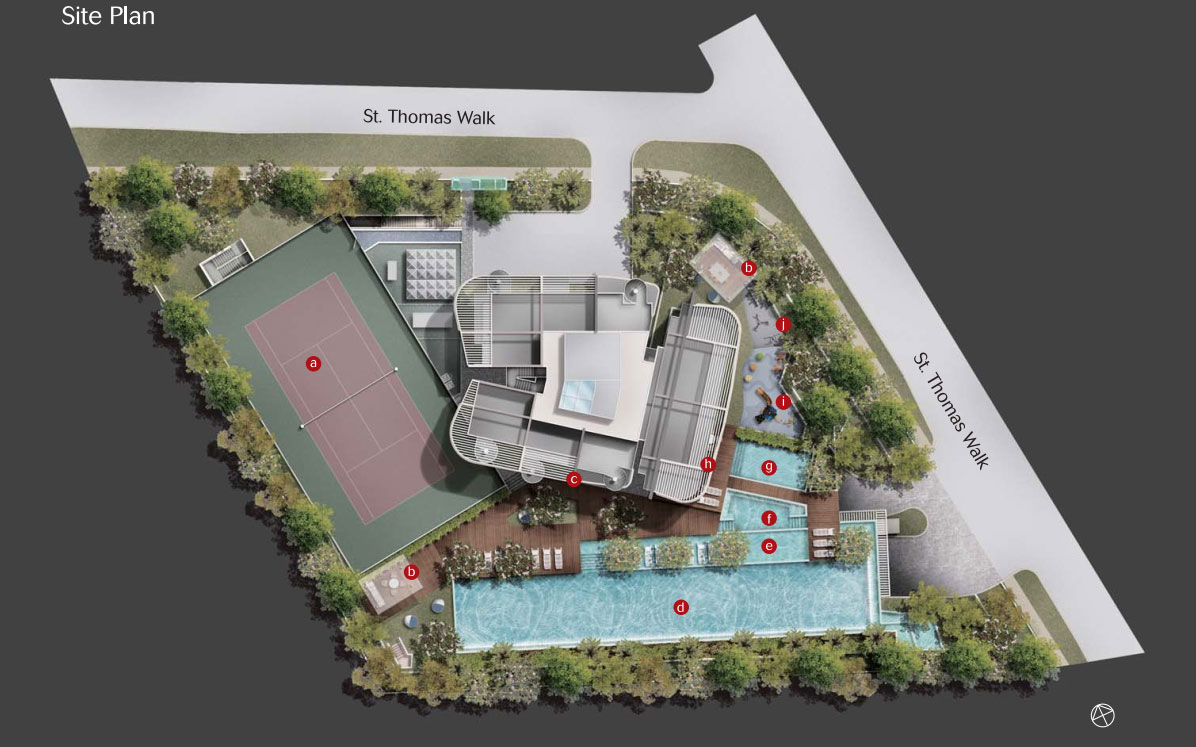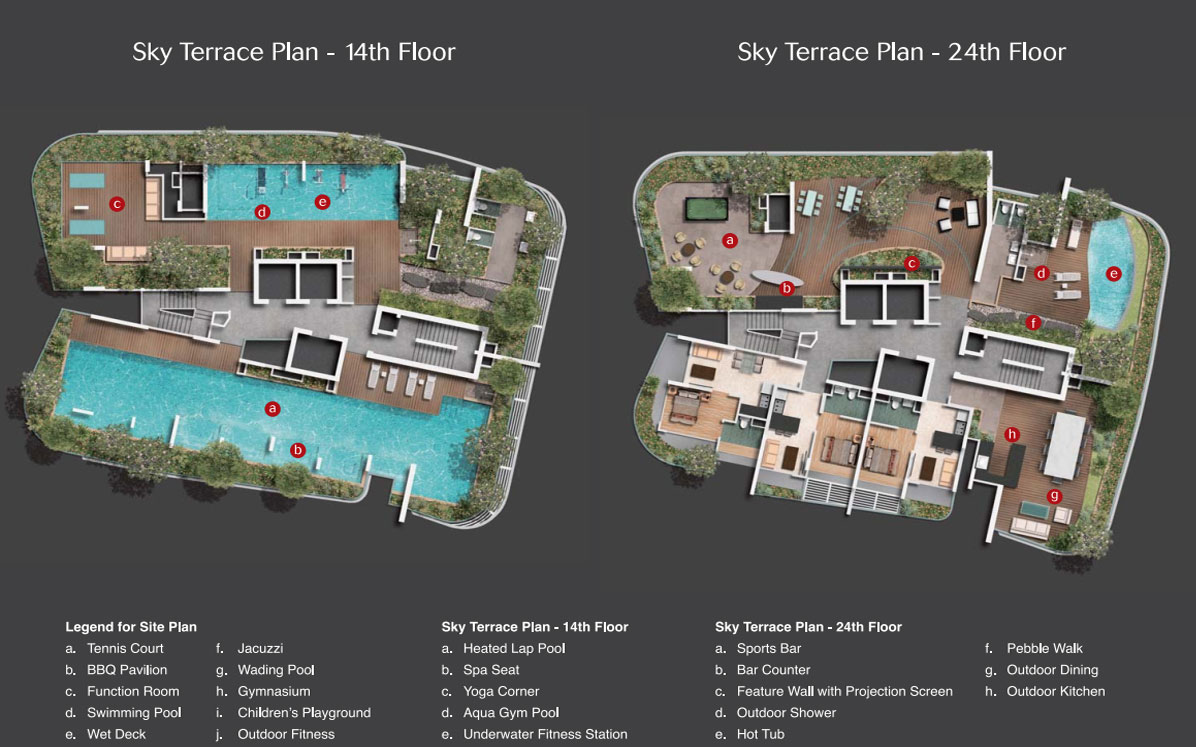 ---
A creator that sets no limit
Marked by distinction in every aspect of development ideals, our forte is the mastery in creating residences of unimaginable prestige reserved for the exclusive few. Exemplifying supreme quality in designs and craftsmanship, every project is fused with status elevating characteristics unique in its own ways. Surpassing benchmarks through ingenious architectural masterpieces, we have created awe-inspiring projects highly sought-after locally and overseas. Where living is harmonised between the perfect resonance of utmost luxury and unprecedented serenity, everything is made in the best for your ownership.
Own your Views
Where every Angels is a Vision of the Extraodinary
Nothing compares to living in a home desired by all. In pursuit of perfection, Espada raises the benchmark to the next level. Featuring fine detailing, distinguished finishes as well as fixtures and fittings of exemplary designer finesse. the living areas, kitchens and bathrooms will keep you mesmerised day and night. Bringing you nothing but the best. all the 1, 1+study and 2-bedroom apartments and penthouses are created in synonymy with exceptional class to ensure absolute comfort. Set in the comfort of your home. you will enjoy the cooling breeze of Singapore's evenings while gazing over the brilliantly it cityscape in front of your eyes. Pampering your sight with breathtaking sceneries and views of the Singapore River or Orchard Road and beyond are effortless delights.
---
Reflecting similar sophistication, the bedrooms are designed to extreme detail to offer extravagant warmth and gratifying functionality. Bestowing a gentle glow of sumptuous serenity, the ambience is heightened by lofty appeal of the interior. Flanked by LEMA, the renowned Italian furniture manufacturer, your wardrobe becomes a smart storage space that presents seemingly infinite possibilities for elegant clothing display.
---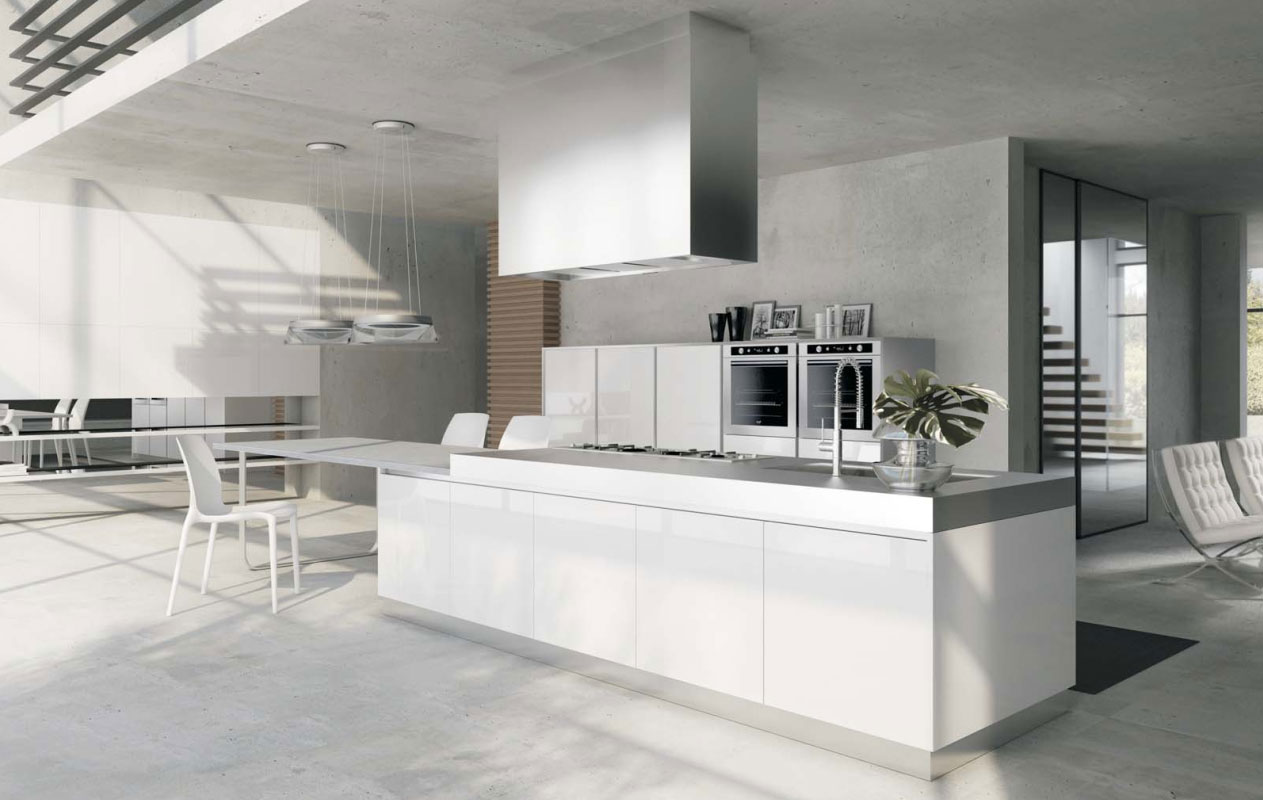 When 'delicious' touches your eyes as much as your tastes. Flawlessly designed by the famous Italian label, your kitchen become an ergonomic cooking gallery with sleek finishing and modern lines for you to cook up a storm.
---

With German brand. Gaggenau as a helper in the kitchen, you don't have to be a chef to make food that melts hearts. An innovative dual oven system that combines breakthrough technologies into one, whatever you cook becomes a succulent fare.

With pre-eminent brands furnishing every fragment of your home in impeccable flourish, it's little wonder you would want to stay at home. Like prolific art pieces, the sanitary fittings by Gessi from Italy and Duravit from Germany, both prominent names are used to adorn your bathrooms to greet you with modern glee whenever you walk in.
---
Espada Facilities
Own The Ultimate Luxury
Abundance is your beatitude. for your similar sense in distinct taste allows you to savour the best. Inside, everything is made to pamper you to the core. There is the 40m lap pool, wading pool, tennis court, gymnasium, Jacuzzi, BBQ area, outdoor fitness area and children's playground for you and your family to rejuvenate or share wonderful moments together.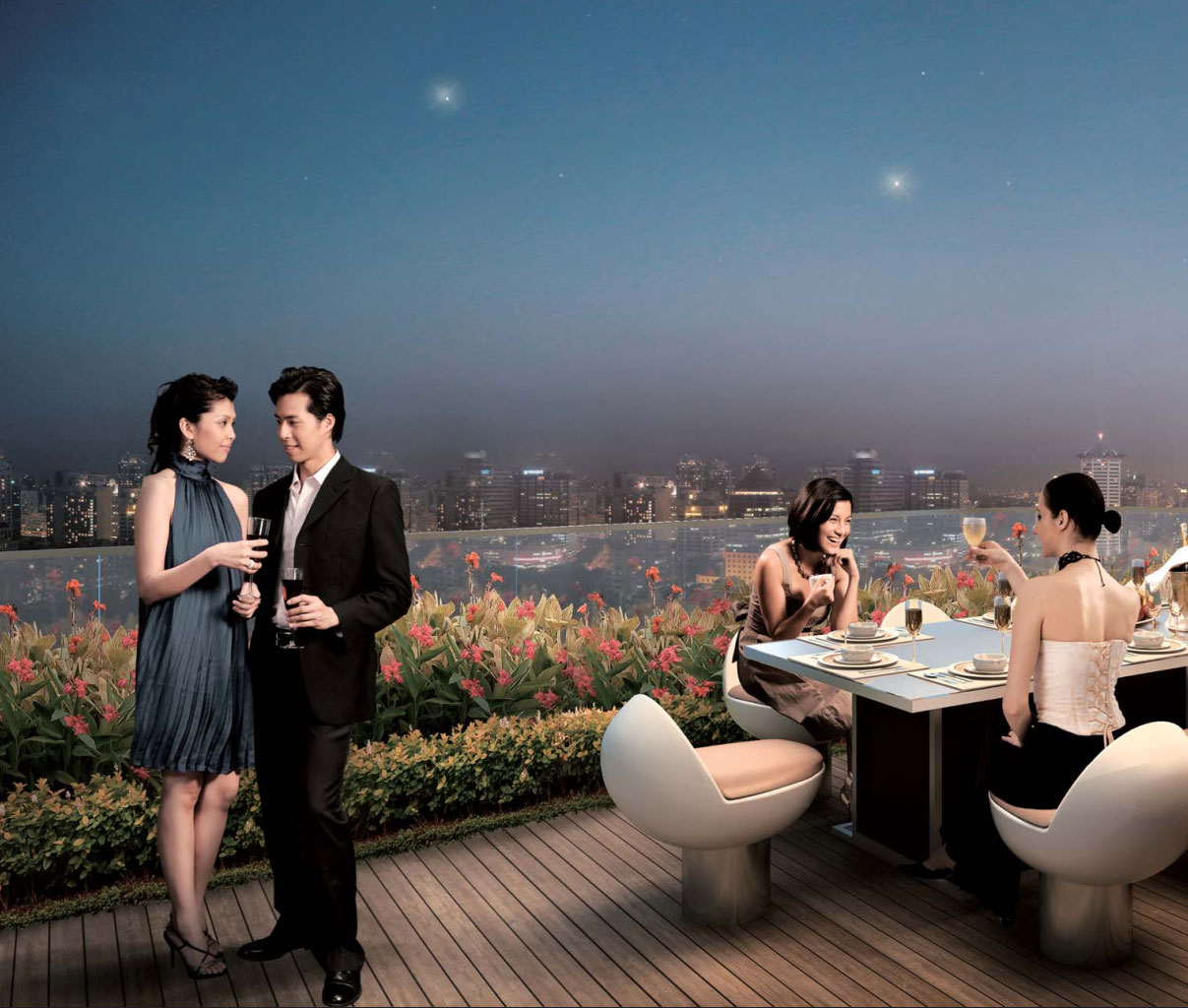 If unwinding or partying with your friends and loved ones is in your agenda, there are heated swimming pools and sky lounges at the 14th and 24th storey to let you enjoy a jubilant, peaceful gathering with a piquant view of the cityscape. Enjoy breathtaking parties from dawn till day break all within your personal enclave. Or if soccer is your penchant. you are more than welcome to hold an evening get-together with your soccer compadres at the Sky Terrace's sports bar for a round of goal-time fun.
---
Living here is definitely for those privileged to own a deserving lifestyle of indulgence.
---
Where the Sky is your Playground
Through an aspiration that made us reach for the stars, the ones that set us apart from the mundane, we have created a living that truly embraces you in rarity. Rising like a glistening jewel in the prestigious enclave of St. Thomas Walk, the magnificence of this 32-storey residence will own the attention of every passerby. Comfort. style and class are interwoven with a disciplined architectural planning. And accented by the architectural language comprising elements of generous quality, the architectural grandeur is simply second to none. Exclusivity is paramount in each of the 232 apartments for you to feel life at the top truly is like owning the sky.
---
---