Site Plan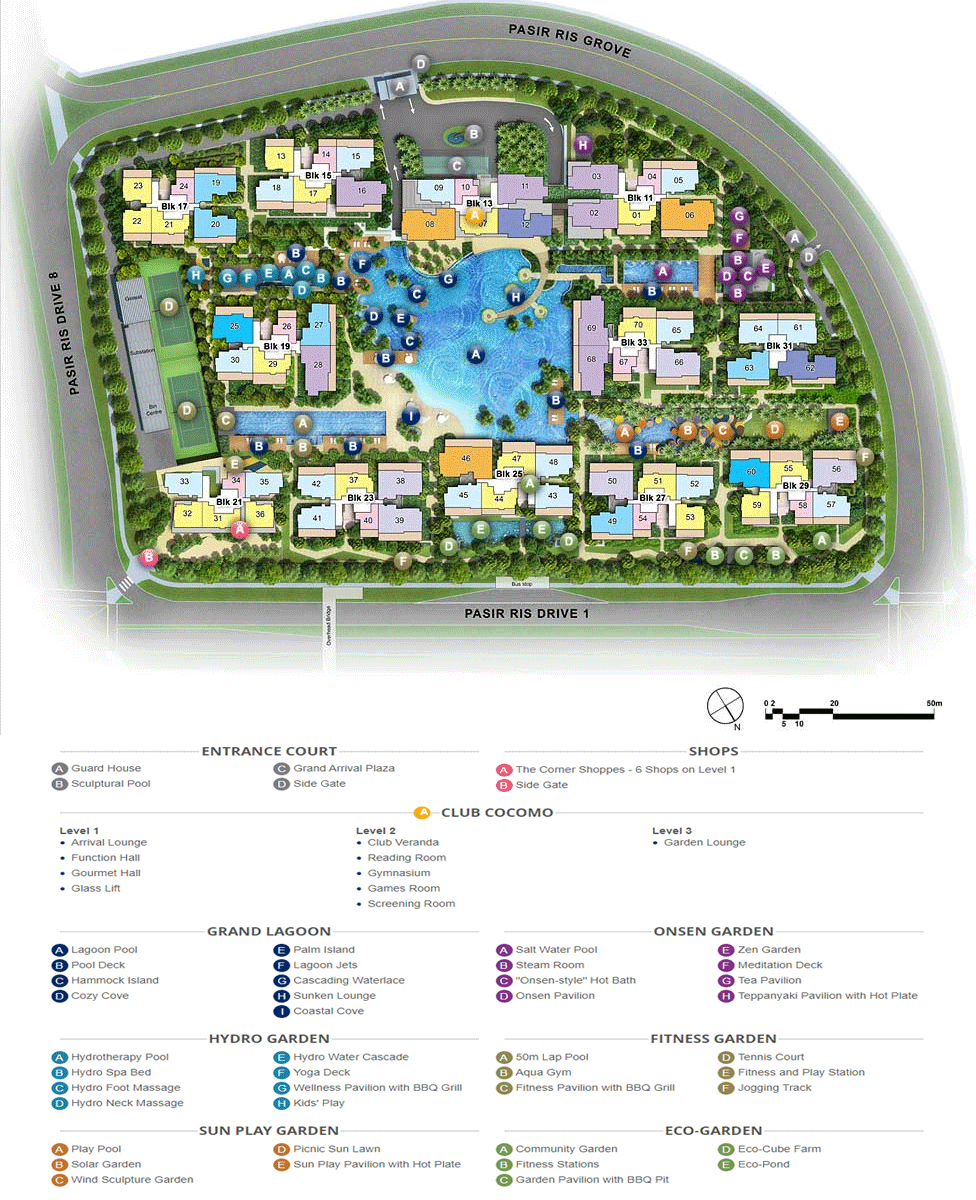 ---
Facilities
A plethora of facilities are available within Coco Palms with extensive water features comprising a Grand Lagoon, Salt Water Pool, Hydrotherapy Pool with massage jets, 50m Lap Pool and Play Pool. The 3-storey Club Cocomo revels in pockets of recreation at every level. Its collection of capacious Function Halls and activity spaces provides a resort-inspired environment for your leisure and social pursuits.
---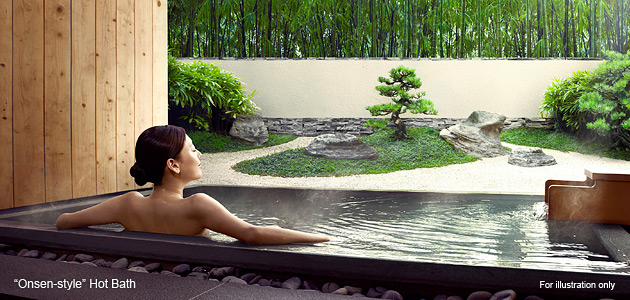 ONSEN GARDEN
A welcome respite from every day, the Zen-like calm of the Onsen Garden is a wonderful place to renew a weary spirit. Let the therapeutic warmth of the "Onsen-style" Hot Bath regenerate the energy flow. Designed to reawaken your senses, facilities include Steam Room, Salt Water Pool, Zen Garden, Meditation Deck and Tea Pavilion to evoke a sense of bliss.
---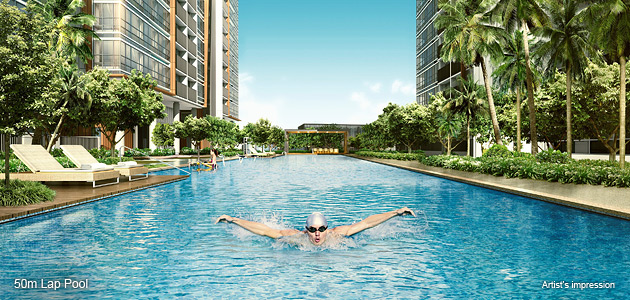 FITNESS GARDEN
Whether you prefer to work out in the Aqua Gym or swim laps in a generous 50-metre Lap Pool, the Fitness Garden offers it all to help you stay on top of your game. Give tense muscles a good stretch at the Fitness and Play Station. Or stay active in the sun at the Tennis Courts and Jogging Track.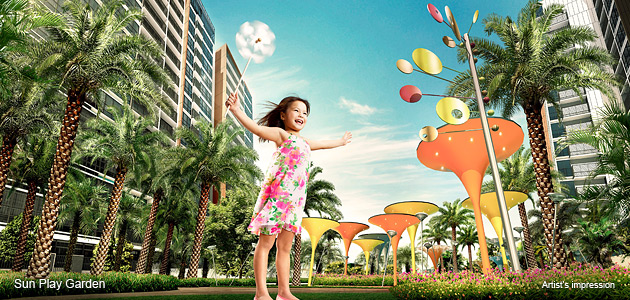 SUN PLAY GARDEN
Enjoy hours of fun with the little ones at the Play Pool or prepare a sumptuous picnic basket for an afternoon at the Picnic Sun Lawn. There are many ways to spend time together and enjoy the Wind Sculpture and Solar Gardens that help generate electricity to power the solar umbrella LED lights.
---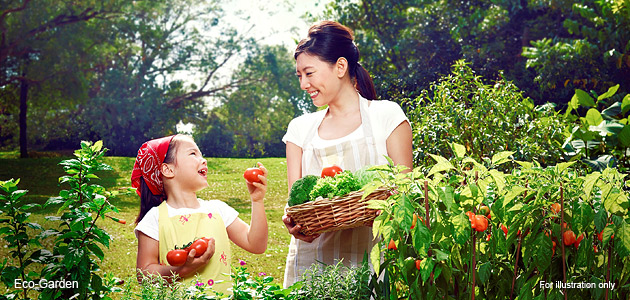 ECO-GARDEN
It's easy to guide your kids how to be eco-friendly and turn those little fingers into 'green fingers' at the Eco-Garden. The Eco-Cube Farm provides perfect teaching moments to impress and pique their interests in growing vegetables using the hydroponic method. The Community Garden is another great place to get acquainted with your neighbours and the Eco-Pond brings learning opportunities about the environment.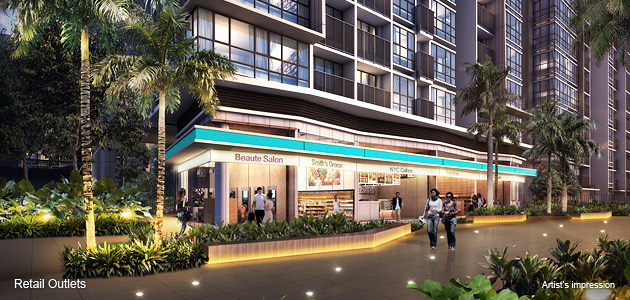 CONVENIENCES RIGHT AT YOUR DOOR
The presence of 6 retail outlets, located within Coco Palms, provide residents with the ease of a resort life. Living at Coco Palms means living in the centre of everything your heart desires. From daily necessities to life's conveniences, you'll be delighted to find that all your needs are just minutes away.
---