111 Emerald Hill Site Plan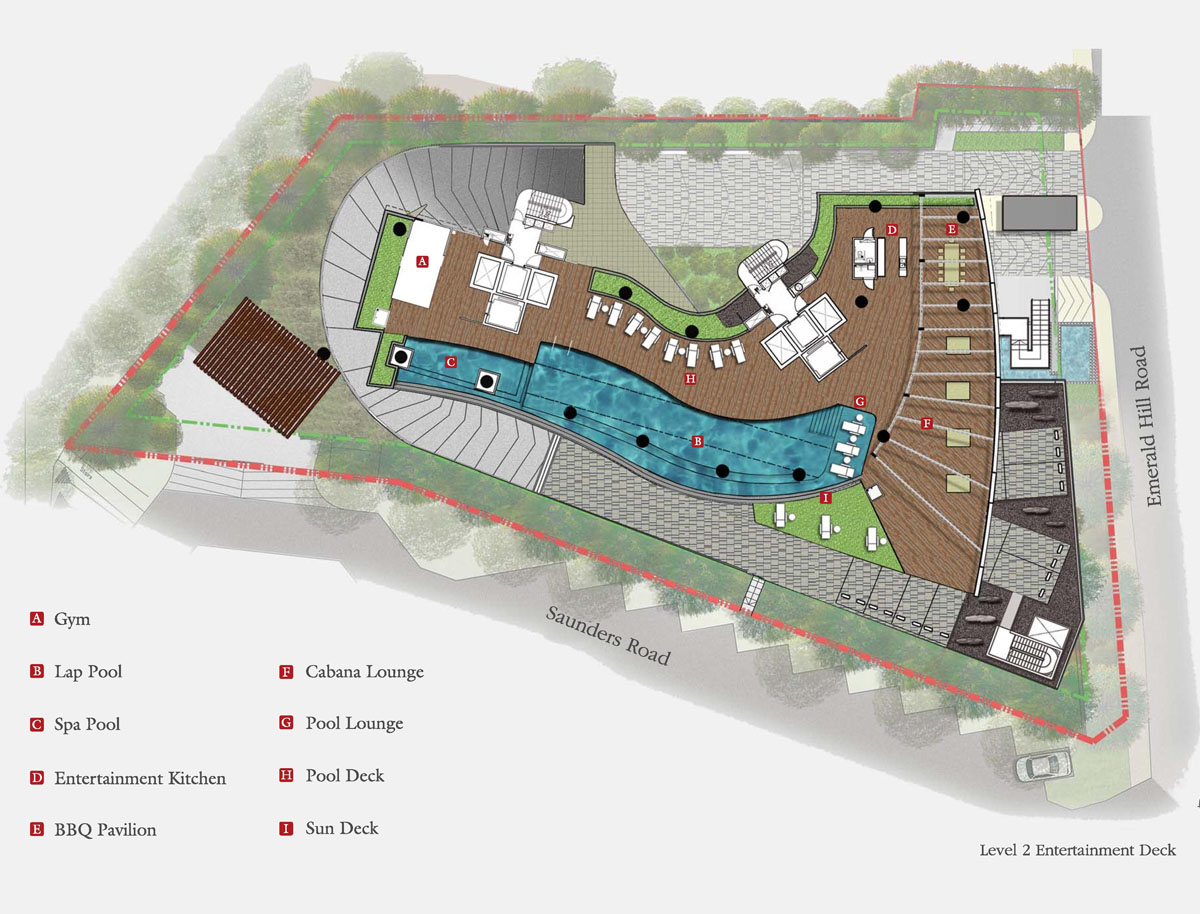 111 Emerald Hill Facilities
A distinctive face. Catching the eye. Stirring the soul.
With its curved form and south-facing frontage, 111 Emerald Hill offers residents sweeping views of Orchard Road and beyond. These prime views will remain unblocked, yours to appreciate throw, thanks to the conservation status of the neighbourhood.
An elevated retreat. Pampering the body. Uplifting the senses.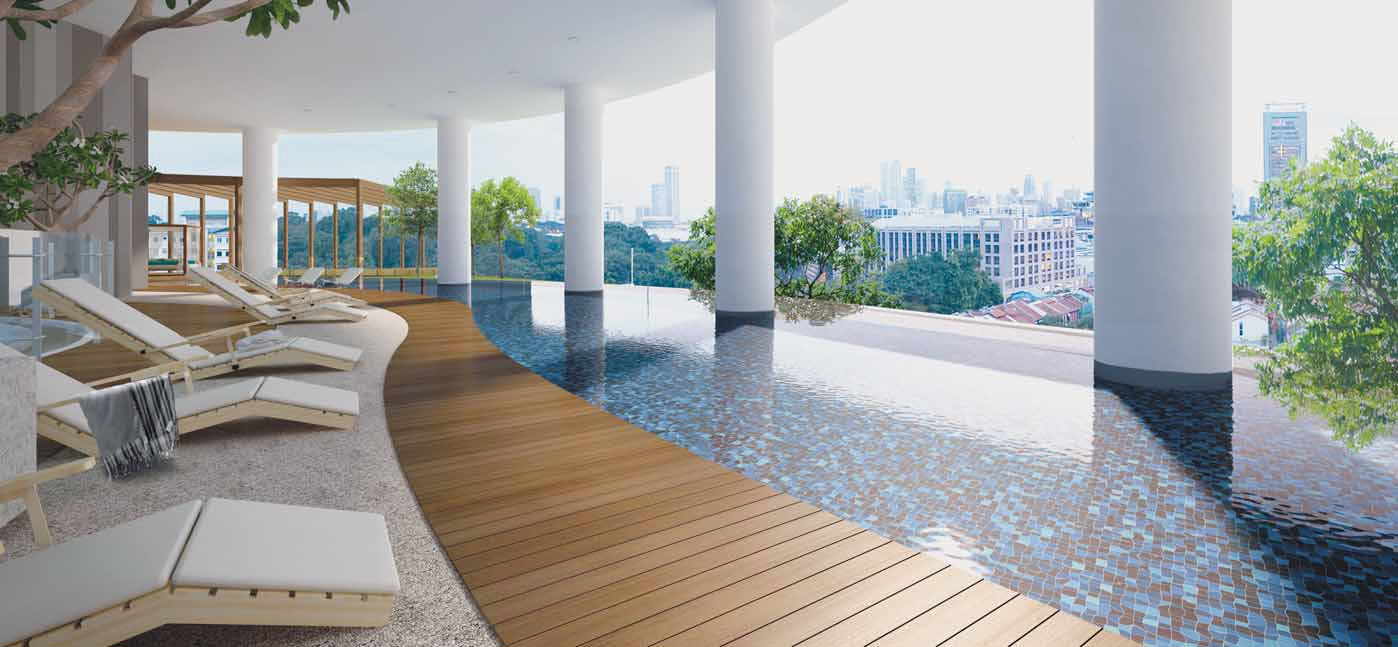 Live in the city, yet feel a world apart. 111 Emerald Hill offers a comprehensive suite of recreational facilities strategically located on an elevated deck so you can take in the views as you unwind and indulge. Soak in the beauty of the extensively landscaped grounds. There's also plenty of room for your prized automobile. After all, space is the ultimate luxury.
---
Sprawled across Level 2 is the Entertainment Deck where residents can indulge in a host of recreational and entertainment facilities. Do laps in the pool, lounge on the cabana, work out at the gym with a view. Be the perfect host as you serve up fine cuisine from the entertainment kitchen — a rare communal feature in any condominium.
---
An inner sanctum. A private playground. Protected by luxury.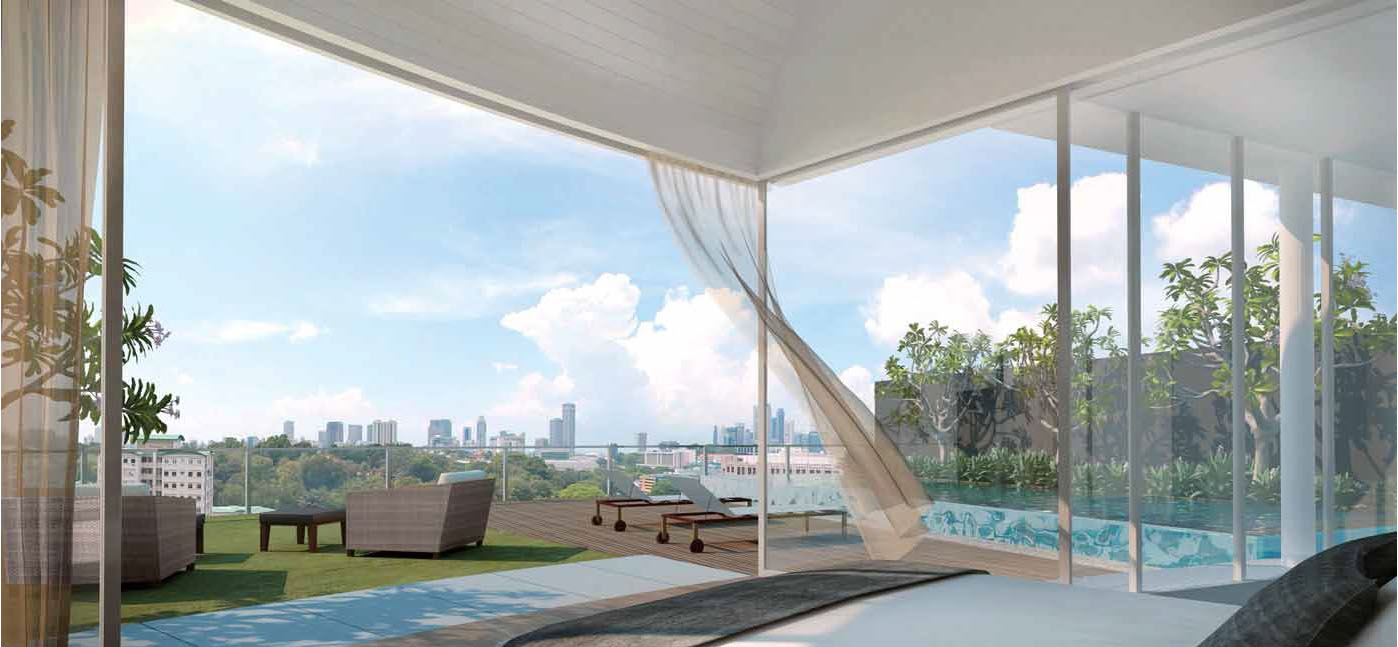 Each apartment at 111 Emerald Hill is accessed via a private lift which opens onto a spacious home designed with distinct shared and private spaces. A sleek entertainment kitchen lets you host intimate gatherings or elaborate parties with ease. Floor-to-ceiling windows and generous balconies throughout the apartment let in natural light and fresh air, integrating indoors and out. Of course, the views are exceptional.
---
Wake up to spectacular views from the master bedroom of the duplex penthouses. Each penthouse comes with a private plungge pool and plenty of room to breathe.
Bathrooms are lavish, decked out in quality materials and perfected with designer fittings. With its light palette and hints of texture to enhance the sense of space, 111 Emerald Hill is designed with the tropics in mind.
---