Robin Residences Site Plan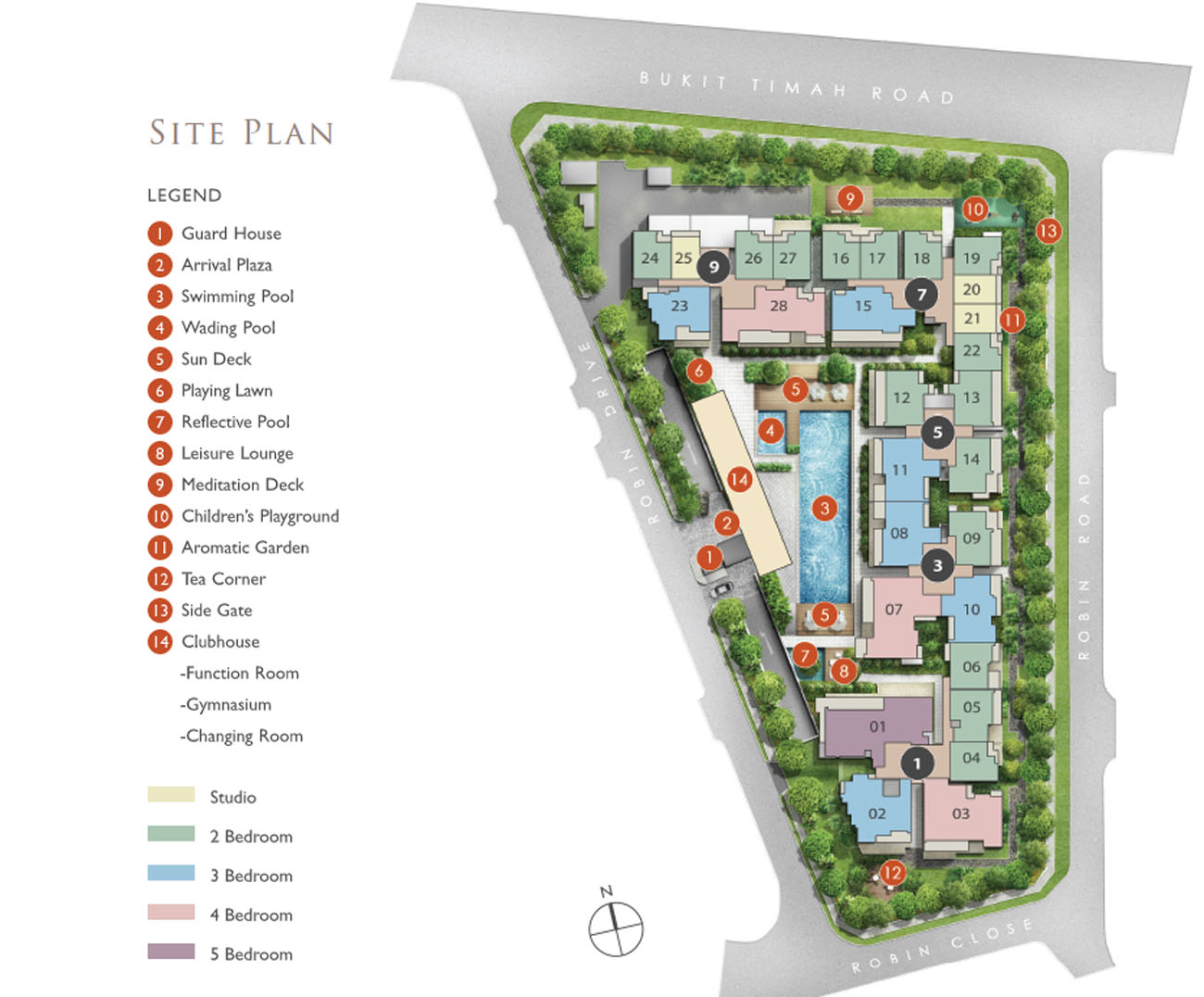 Sky Terrace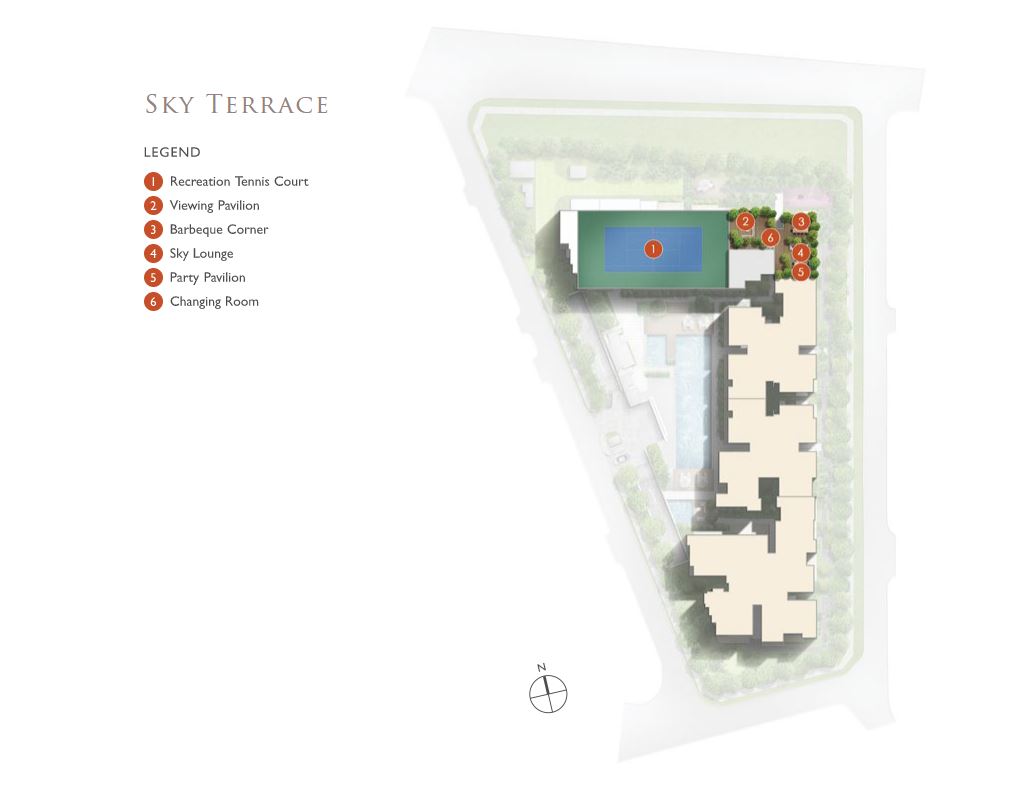 Robin Residences Facilities
Garden, Home, Treasure. Come home to tranquillity in urbanity.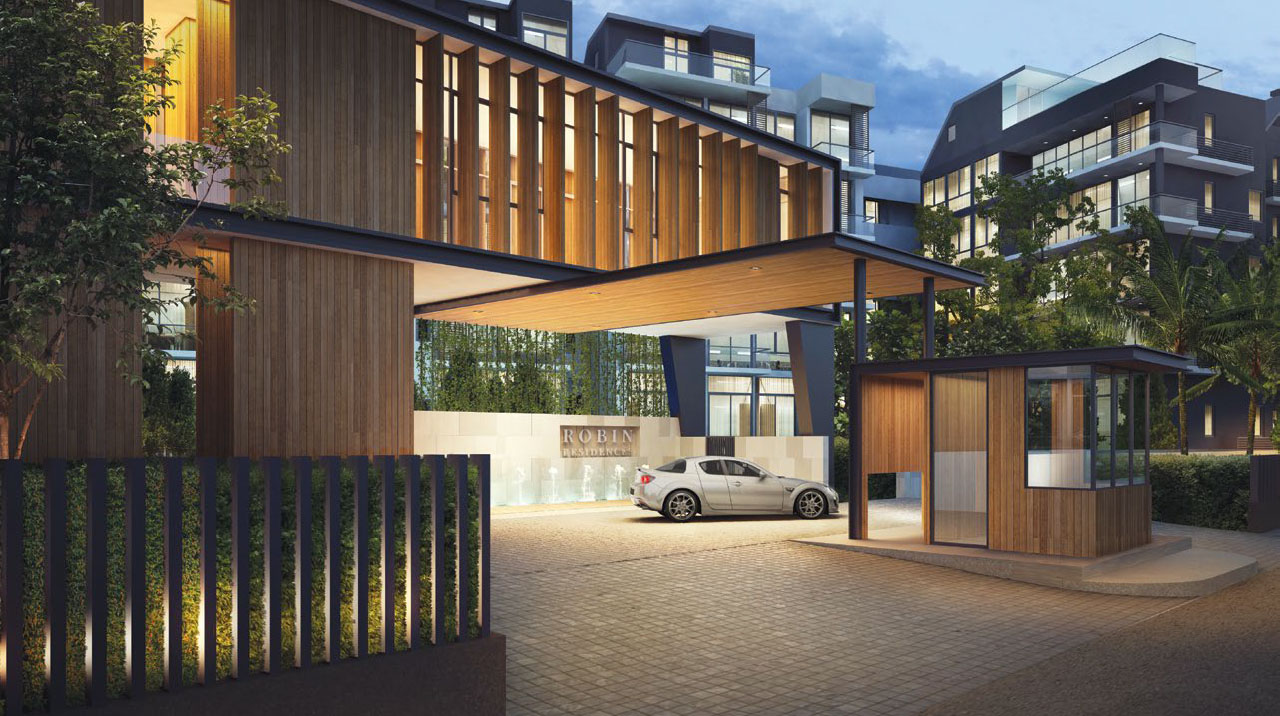 ---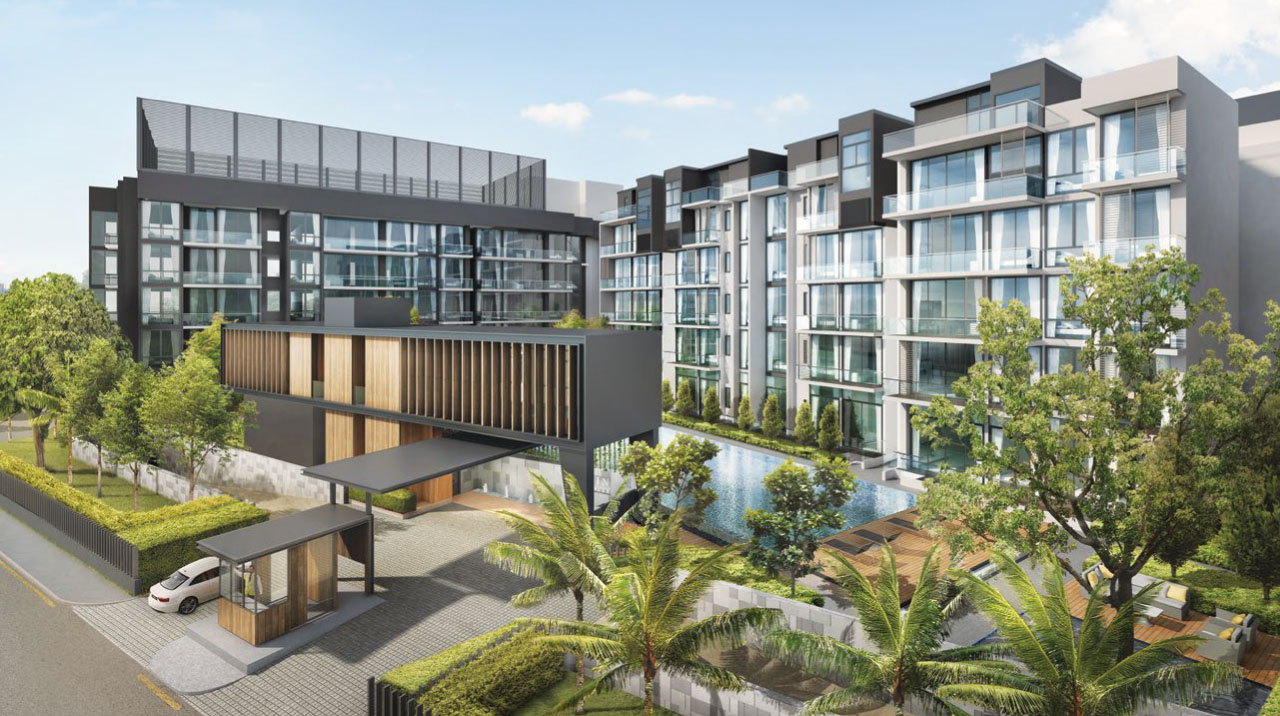 Step into the luxurious embrace of Robin Residences, a low-rise, low-density development nestled amidst sprawling greenery set on a rare sizeable plot of land in the upscale residential enclave of Bukit Timah.
---

2 distinctive environmental moods await your enjoyment-a lively central lifestyle zone comprising a distinguished 2-storey Clubhouse with function room and gymnasium, a 33m swimming pool, sun decks and a serene outer realm of homes, meditation deck, aromatic garden and tea corner.
---
Come Home To Natural Harmony
An interplay of botanical and water elements amidst a myriad of resort facilities-an elevated recreational tennis court at the Sky Terrace, a stylish gymnasium overlooking the pool that is snugly nestled in meticulously landscaped gardens-all in all, a soothing sense of serenity.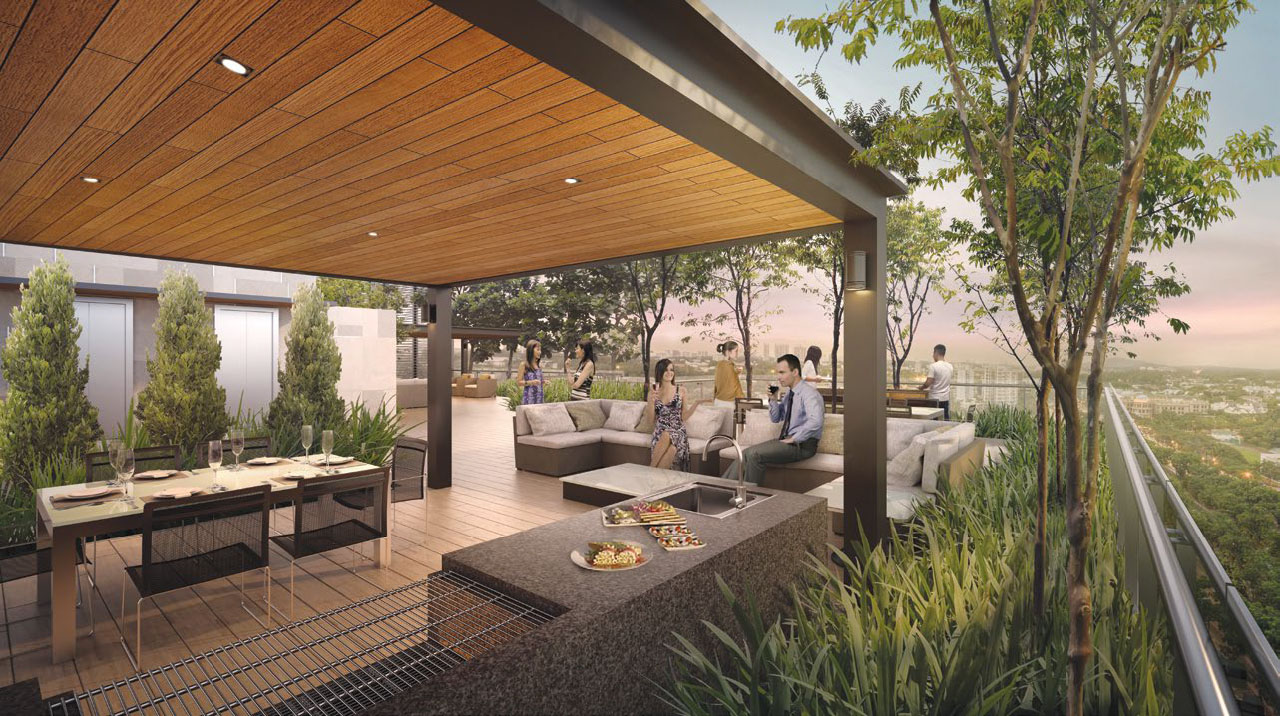 Tree-lined lawns enhance privacy for ground level pool-facing homes, immerse in calm serenity by the reflective pool.
Enjoy elevated surround-view with family and friends at the cosy Clubhouse function room.
---
Come Home To Designer Luxury
Delight in the luxury of rejuvenation in the heart of the city. Be surrounded by the finest finishes and fittings that complete the upscale lifestyle for homeowners accustomed to living exceptionally well. Each unit is oriented to ensure the maximum amount of privacy, creating private, secluded sanctuaries for the occupants.
---
Beautifully designed interior spaces with quality finishes and fittings.
Cozy and functional bathrooms and kitchens are tastefully accessorized with quality fittings from Duravit, Hansgrohe and DeDietrich.