PHOTO ESSAY: Paya Lebar — past, present and future
.
Does Paya Lebar conjure up images of old school putu piring, Geylang Serai pasar malams and an idyllic way of life for you?
Paya Lebar is fast becoming more than that.
For the uninitiated, this city fringe precinct has gone through a dramatic transformation in the past few years — a testament to the sheer pace of development in Singapore.
But really big, exciting changes will come in the next few years.
Identified as a growth area by the Urban Redevelopment Authority (URA), Paya Lebar will go through massive urban regeneration with the arrival of Paya Lebar Quarter, a 4ha live-work-play development by global urban renewal experts, Lendlease.
This is expected to catalyse more changes in the 12ha area surrounding the MRT interchange earmarked by the URA for development. Blink and you just might miss Paya Lebar's lightning-swift evolution into a regional business hub.
Past: a little history of Paya Lebar
The area we now know as Paya Lebar was once a humble riverside kampong. After Singapore gained independence, the government began to develop it into a predominantly residential estate, with HDB blocks and the East-West MRT Line.
Paya Lebar's landmarks then were commercial buildings like City Plaza, Tanjong Katong Complex, Hollywood Theatre, Lion City Hotel and, from 1998, the steel-and-glass SingPost Centre.
In the 1990s and 2000s, Paya Lebar looked pretty much like this: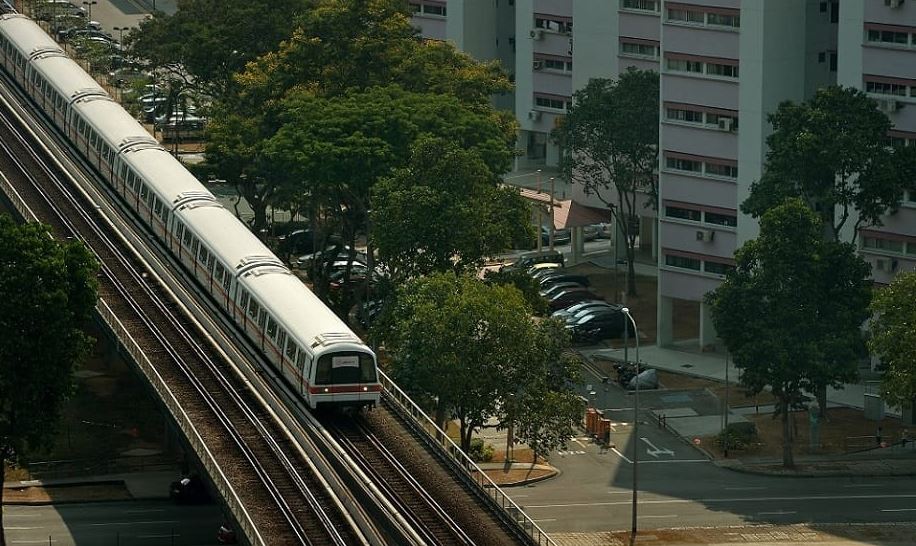 Present: a growing commercial and lifestyle hub
In 2011, the opening of the Circle Line changed everything. Paya Lebar MRT station went from being an ordinary stop on the East-West Line, to a crucial MRT interchange between the two lines. The MRT station extension is huge, futuristic and a constant flurry of activity with commuters bustling about.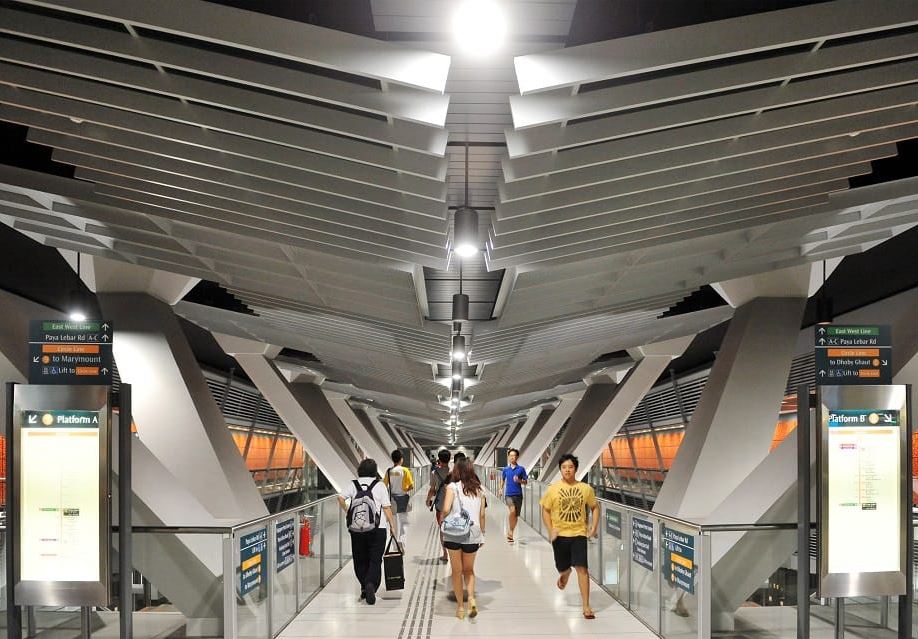 With the opening of the Circle Line, Paya Lebar started modernising very rapidly. New buildings mushroomed around Paya Lebar MRT interchange all in the space of a few years. These include two new shopping malls — Paya Lebar Square and OneKM — along with Paya Lebar Square's office tower, Lifelong Learning Institute and Aqueen Hotel.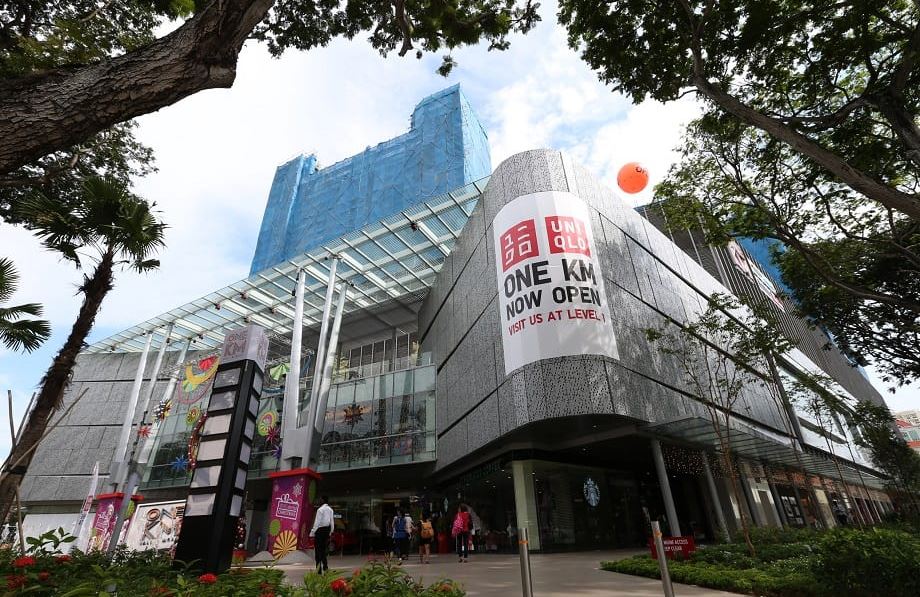 At the same time, new cafés, restaurants, lifestyle establishments continue to open around in the vicinity, drawing a younger and more vibrant crowd to Paya Lebar.
With riverside bars like The Tuckshop and Instagram-worthy cafés along Tanjong Katong Road, Paya Lebar is giving established hipster enclaves like Tiong Bahru a run for their money.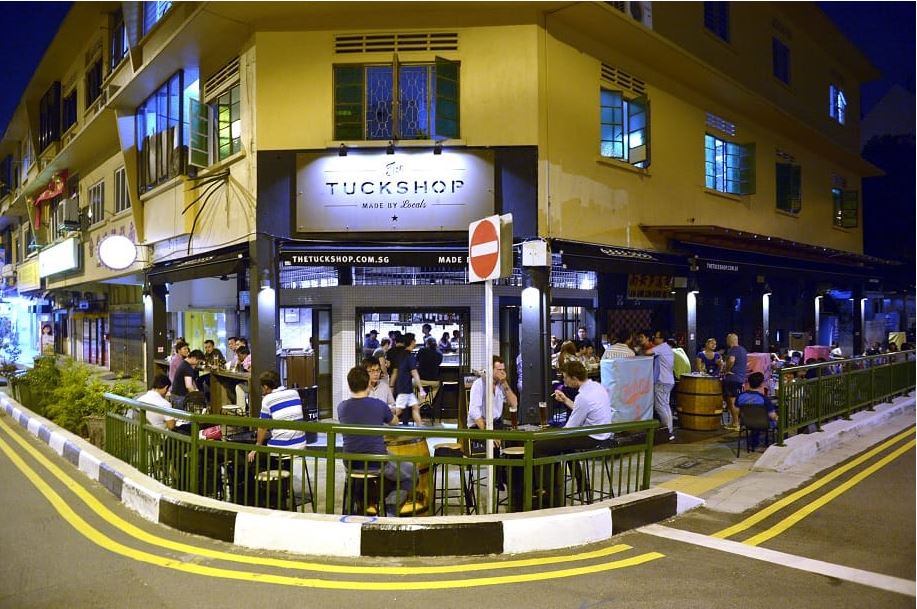 Future: a dazzling urban Paya Lebar
Impressive as it is, Paya Lebar is still a work in progress. In the next few years, expect the city fringe precinct to fully blossom into a cosmopolitan nexus of business, commerce and luxury living. The prime mover for this urban metamorphosis? That would be the sprawling Paya Lebar Quarter, a $3.2 billion integrated development fronting Paya Lebar MRT interchange.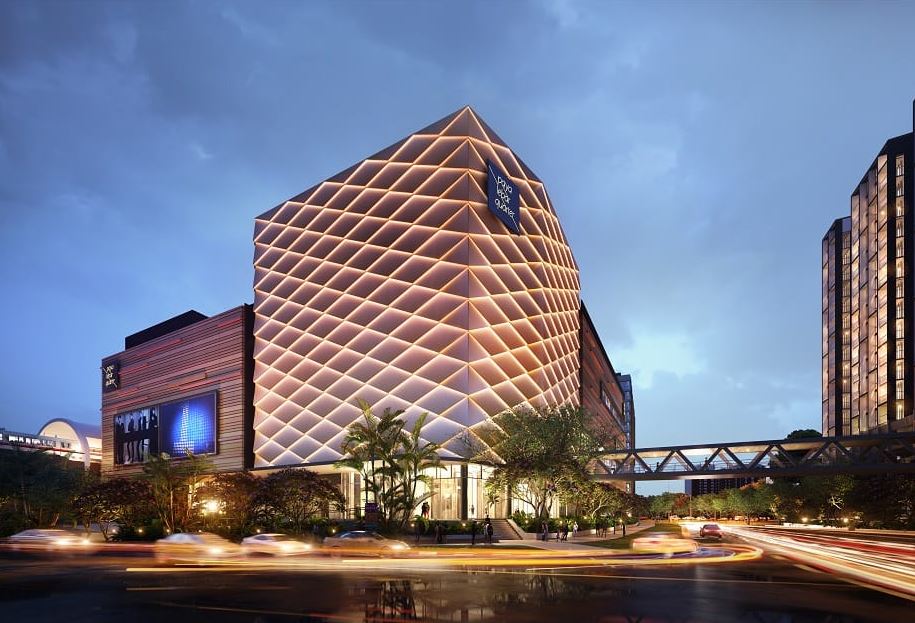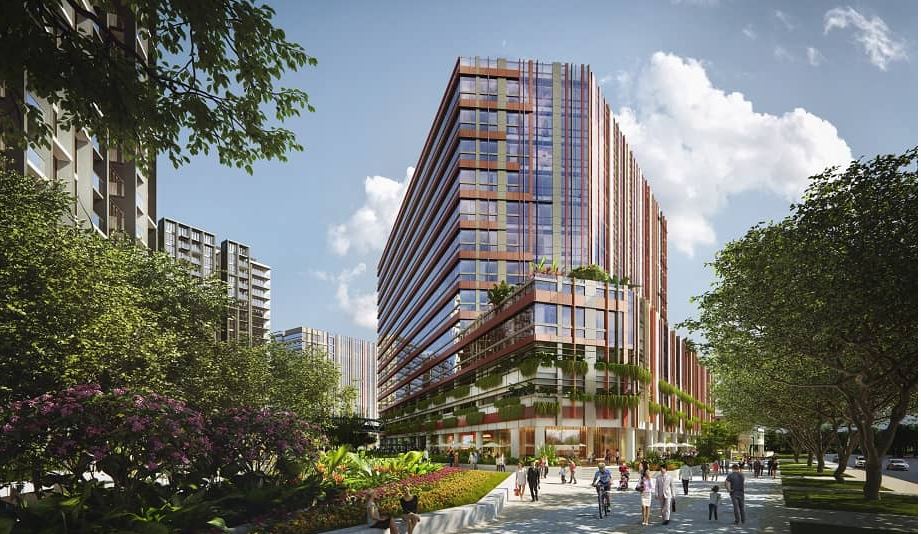 When completed by 2019, the 4ha project will have a retail complex with 200 shops and cinemas, three Grade-A office towers with a total of about 1 million sq ft of gross floor area, and three residential towers with 429 premium units.
Sounds ambitious, doesn't it?
Its developer, Lendlease, is no stranger to large-scale urban regeneration projects. The international property player is known for awe-inspiring transformations like that of Barangaroo South in Sydney, a former container wharf revolutionised as a waterfront financial district. So if Lendlease's area of expertise is anything to go by, Paya Lebar Quarter will be nothing short of iconic.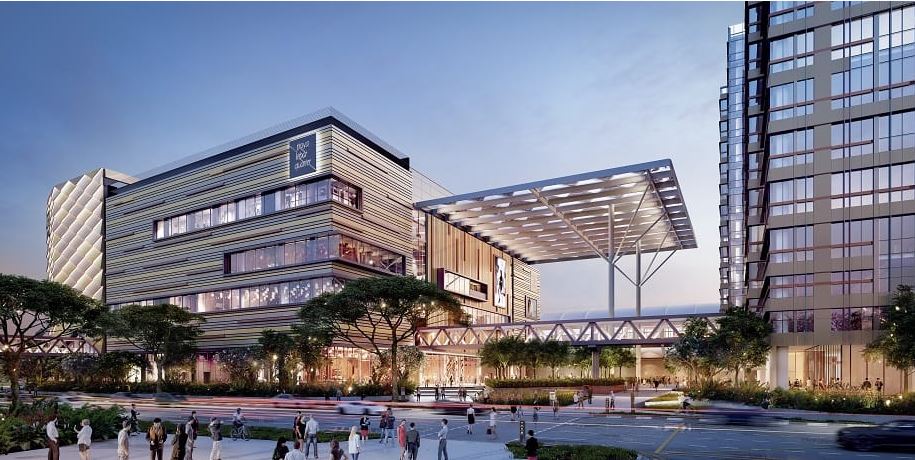 Paya Lebar Quarter promises to change the Paya Lebar lifestyle as much as it reshapes the precinct's urbanscape.
The development boasts 100,000 sq ft of green public space; a network of cycling trails and walkways; and bicycle-friendly facilities like showers and lockers. These features just might herald a wave of green and healthy culture in the area.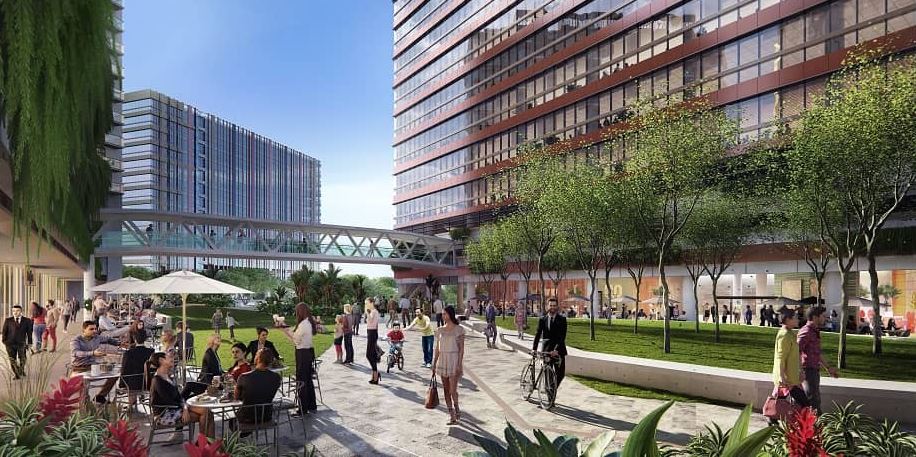 Want to live here? Of course you do.
There is no doubt that Park Place Residences — the residential component of Paya Lebar Quarter — will be one of the most desirable addresses in Singapore in due course.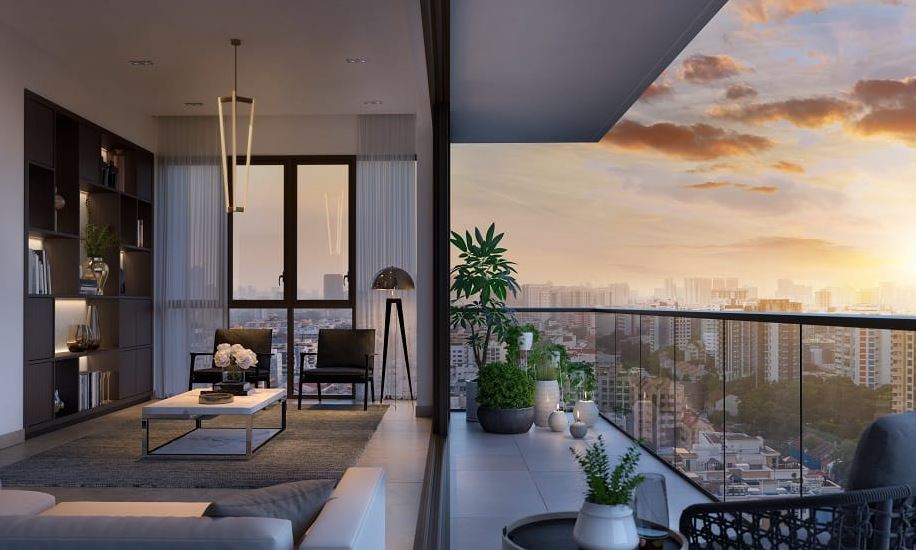 Its units are elegantly designed with top-notch finishing. Residents enjoy condominium facilities such as a 50m lap pool, an aqua-therapy pool with day beds, and a trampoline play area.
And with a shopping mall and office buildings within Paya Lebar Quarter itself, the live-work-play opportunities here are boundless.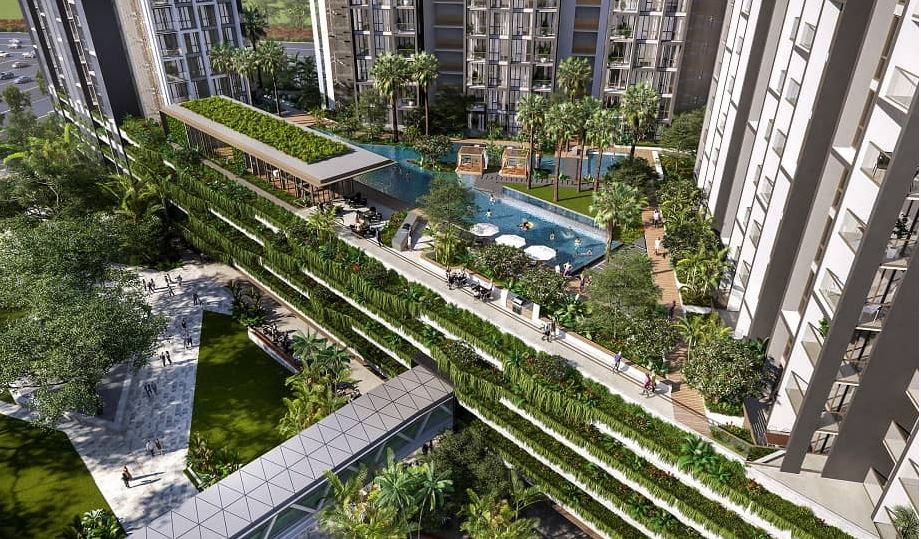 What's special about Park Place Residences is that residents will not just live in a world-class home with all the luxuries one could ask for.
Or even just a home in a game-changing integrated development that will completely reshape Paya Lebar as we know it.
They will also be living in a cutting-edge urban precinct that is unfolding into a crucial business district in Singapore's city fringe.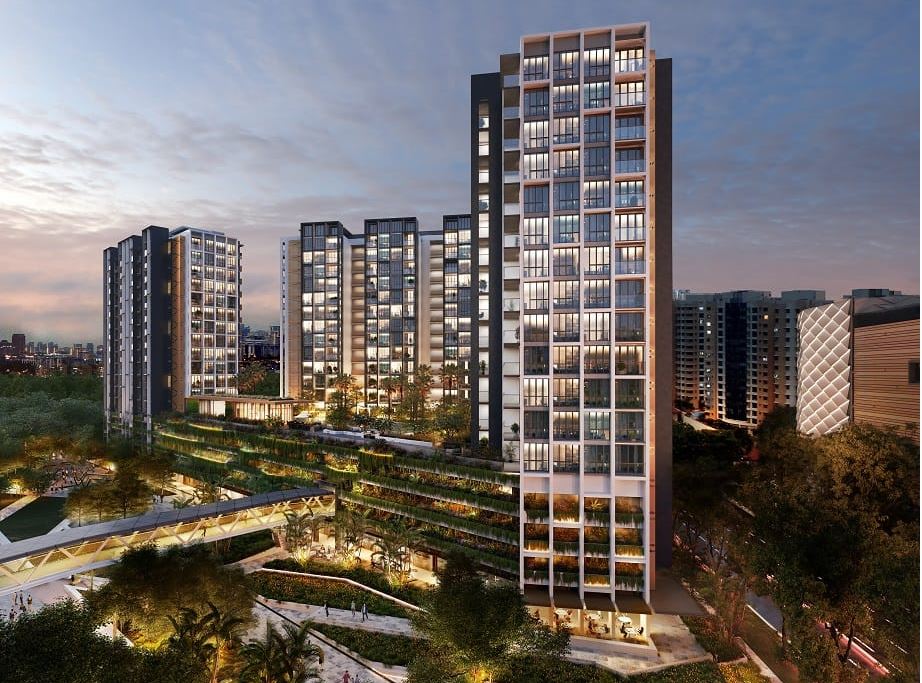 ---