An austere industrial aestheticism recreates the high volumes and open spaces of converted warehouse abodes. Its rugged architecture of raw concrete, base metals and natural timbers is uncommonly honest in its refreshing celebration of the beauty of imperfections found in natural materials in their rawest form.
There's simply nothing conventional at Martin No.38; the only things we conform to are good taste and a penchant for living well.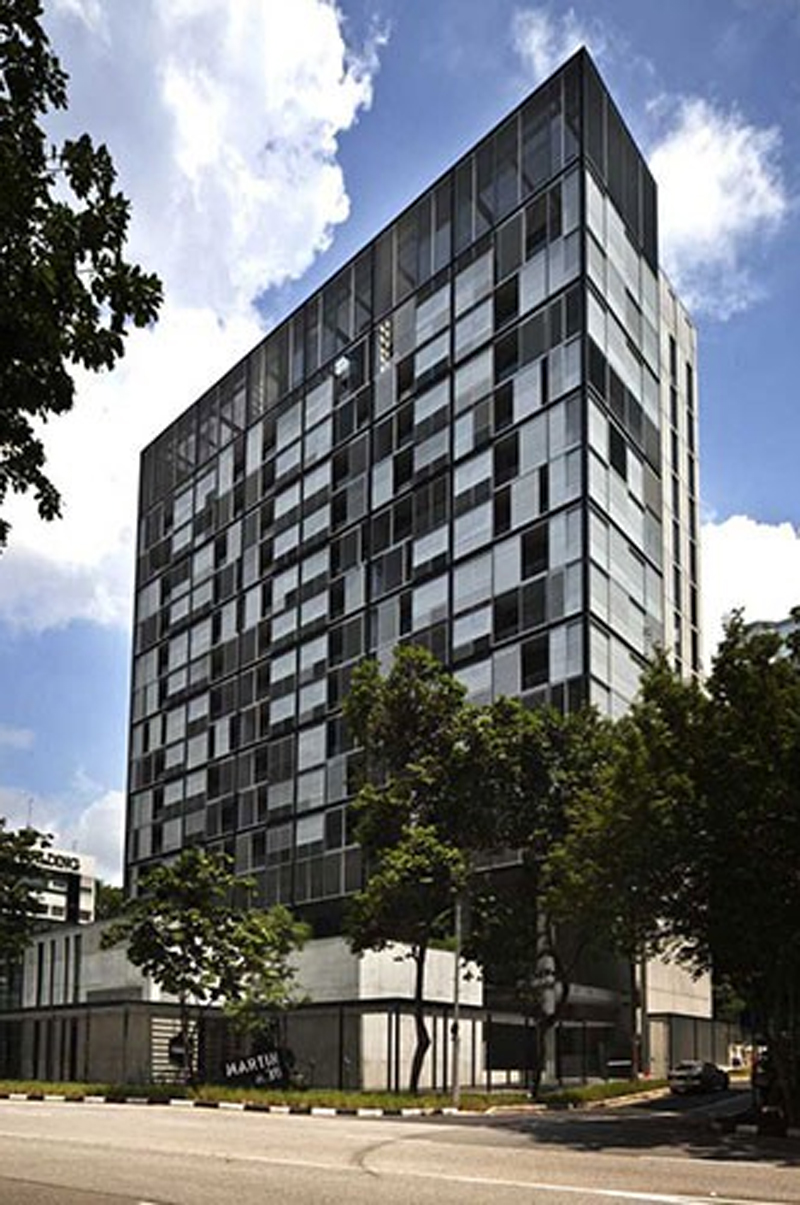 WHY INVEST IN MARTIN NO.38
Martin No.38 was conferred "Building of the Year" a the SIA design Awards 2012
Martin No.38 is situated on the site of a former warehouse in the old godown district of Singapore.
There are 88 apartment units within Martin No.38.
Out of the 88 units, 3 are four-bedroom penthouse suites with their own lap pool.
Martin No.38 is a short 8 minutes drive to the CBD or 38 minutes on foot.
There are 855 aerofoil louvre panels in Martin No.38, some of which are mechanised louvres adjustable by remote to allow as much or as little sunlight into your home.
The oversized cargo elevators at Martin No.38 measure 1.5m by 2.3m. Big enough to fit a Ducati, a kayak or both.
Expect the unexpected with walls that move and kitchens that disappear in Martin No.38.
It takes great skill and painstaking craftsmanship to replicate a raw off-form concrete look than to produce finished concrete walls.