Kaleido- The pure reflection of home
Kaleido Condo is a freehold development located at Lorong K Telok Kurau in District 15, Singapore. Kaleido Condo comprises 14 luxury units of Freehold Cluster House. The project will be completed in 2017.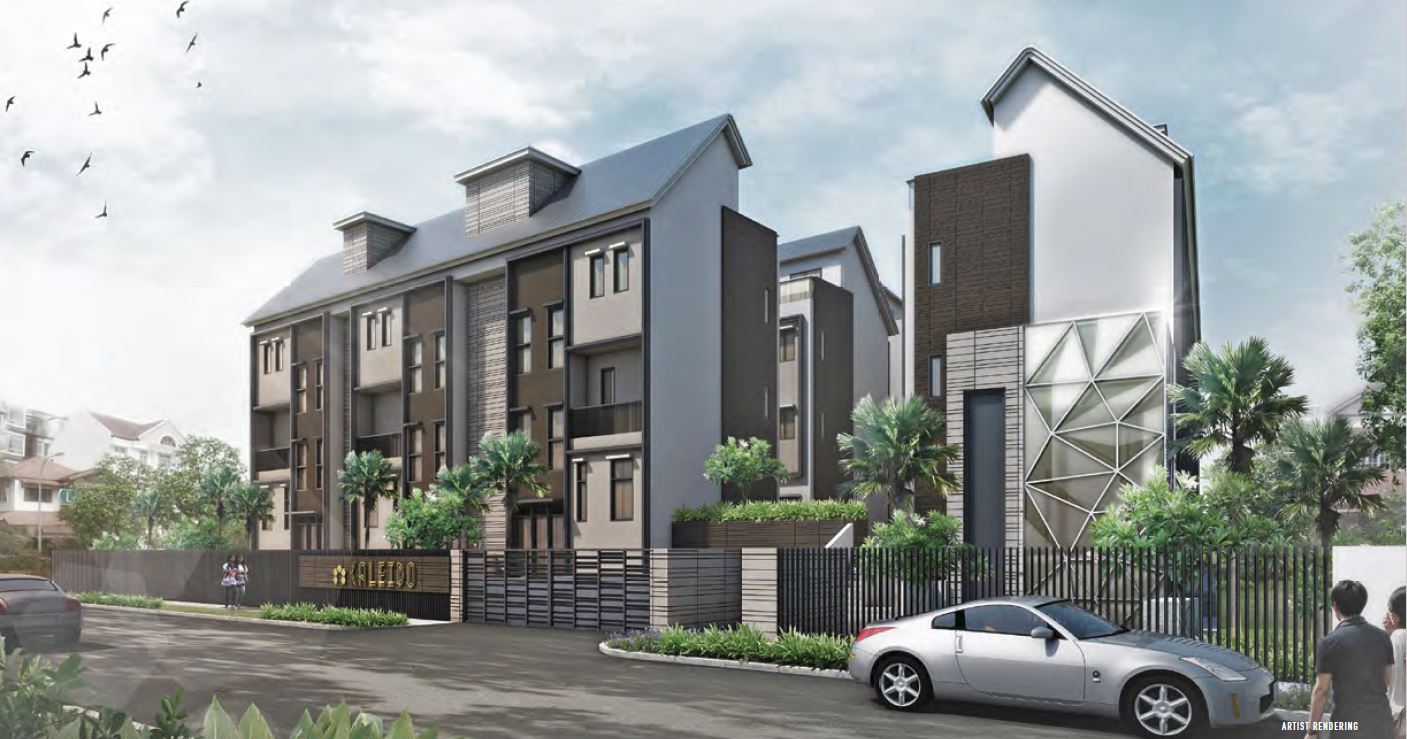 Bursting from a palette of 5 alluring elements, Kaleido reflects the heart and soul of the home and the changing vibrancy of the East. Artistically inspired by Art Deco, this residential icon blends rich colours, bold geometric shapes and lavish eclecticism in effortless style.
Kaleido – a signature masterpiece of luxury, glamour and exuberance in 14 exclusive units.
Kaleido Condo Factsheet
Project name
Kaleido Condo
Location
96/96A/96B/96C/96D/98/98A/98B/100/100A/100B/100C/100D/100E Lorong K Telok Kurau Singapore
Developer
Amerald Land (TKLK) Pte Ltd
Description
Strata Landed Terrace Housing Development consisting of 14 units of 3storey strata terrace houses with Basement, Attic, Roof Terrace and Swimming Pool on Lot 07048M, 07047C, 03546V and 03547P Mukim 26 on 96, 98 and 100 Lorong K Telok Kurau
Land Tenure
Freehod
District
15
No. of Units
14
Car Park Capacity
28 basement car parking lots, 2 to each unit. No handicapped lots catered. Min 2200mm clear headroom.
No. of lift
1 private lift per unit (motor-roomless), 1 platform lift to common area.
Plot Ratio
1.4
Site Area
2197.1 sqm
Facilities

Swimming Pool: 21.0m (L) x2.2m (W) x 1.0m (D)
Gym equipment provided:
Treadmill, upright bike & multi-station
BBQ Pit: 1 no
Bicycle Parking: No bicycle parking but sufficient space at basement of each unit
Waiting Bay: 5 - 6 pax

Architect
Kyoob Architects Pte Ltd
Expected Date of Vacant Possession
September 2017
Expected Date of Legal Completion
Sepember 2020
Art-deco Inspired
What sets Kaleido apart is its unique facade inspired by the Art Deco movement. In the same category of beauty as the iconic Empire State and Chrysler buildings in New York City, Kaleido epitomizes classic timelessness.
Minimally ornamented yet functional, its detailed touches add a bold touch and make the difference between ordinary and extraordinary.
HIGH CEILING
Reach out to the sky as you shape your dreams from the soaring heights of your living room. Fall in love with the space and openness of Kaleido's interiors that bestow a sense of celestial freedom. Ceilings stretch to an impressive height of up to 3.2m, enhancing the supreme comforts of home.