Jade Residences is located at 01 Lew Lian Vale in District 19, Singapore.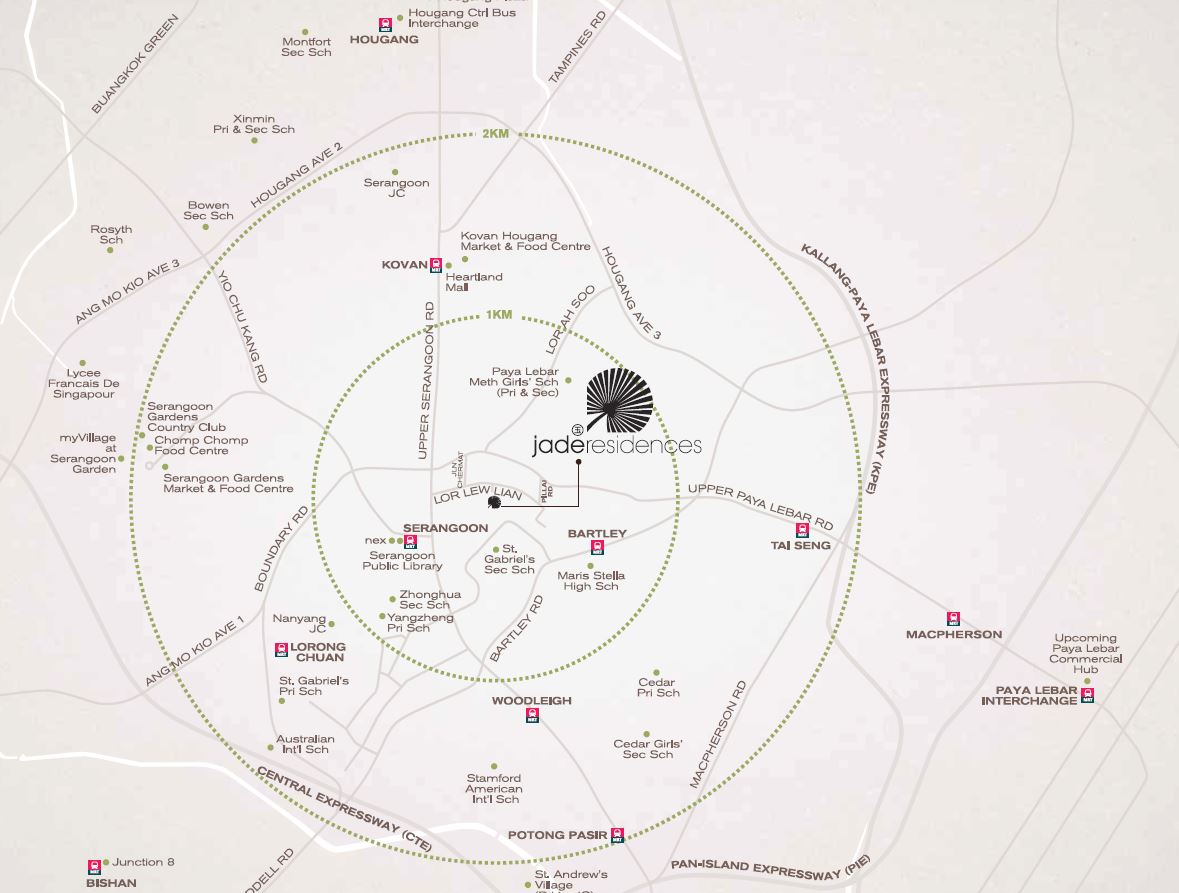 Ride On The Journey That Brings You Every Pleasure In Life
Round-the-clock convenience is readily available within steps from your intimate resort home. A leisurely stroll to nearby Serangoon MRT Interchange takes you to Nex, Heartland Mall, Junction 8 and the upcoming Paya Lebar Commercial Hub within minutes.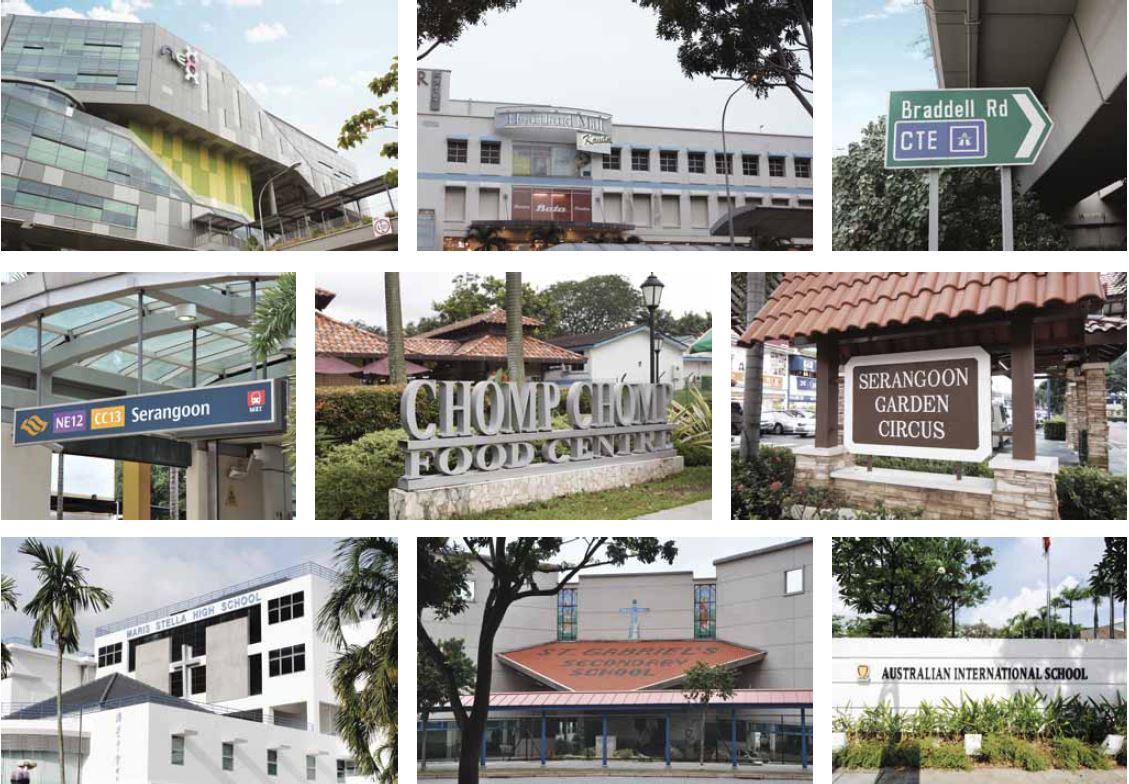 The famed foodie paradise of Serangoon Garden will tantalize your taste buds, while the multitude of top schools in the vicinity offers a conducive environment to nurture your children's scholarly pursues. The vast network of expressways a stone's throw away will connect you to the city centre in the shortest time.
Amenities near Jade Residences
MRT/Bus Stations
Serangoon MRT (Circle Line Interchange) (NE12) Exit D (0.45 km) (5 mins stroll walk)
Serangoon Bus Interchange (0.65 km) (6 mins stroll walk)
---
Shopping & Retail
Nex Shopping Mall (0.55 km) (6 mins stroll walk)
Upper Serangoon Shopping Ctr (0.58 km) (4 mins drive)
Heartland Mall (1.48 km) (4 mins drive)
Food Centre
Serangoon Food Ctr & Mkt (0.87 km) (5 mins drive)
Hougang St 21 Blk 209 Food Ctr & Mkt (1.51 km) (5 mins drive)
Chomp Chomp Food Ctr (2.12 km) (6 mins drive)
---
Early Education
Smartgro Tiny Tots (1.33 km) (3 mins drive)
Catalyst Infant & Child Care Pte Ltd (0.49 km) (1 min drive)
Learning Kidz Child Development Centre LLP (1.11 km) (3 mins drive)
Young Kids Child Care (2.01 km) (5 mins drive)
Primary Schools
Maris Stella High Sch (Pri / Sec) (0.7 / 0.76 km) (6 mins drive)
Paya Lebar Methodist Girls' Sch (Pri / Sec) (0.88 / 0.94 km) (5 mins drive)
Yangzheng Pri Sch (1.02 km) (4 mins drive)
Cedar Pri Sch (1.45 km) (8 mins drive)
Hong Hua Pri Sch (1.55 km) (4 mins drive)
---
Secondary Schools
St Gabriel's Sec Sch (0.25 km) (4 mins drive)
Zhonghua Sec Sch (0.88 km) (4 mins drive)
Junior College
Nanyang Junior College (1.25 km) (5 mins drive)
Serangoon Junior College (2.18 km) (6 mins drive)
---
International Schools
DPS International Sch (0.97 km) (5 mins drive)
Stamford American International Sch (1.55 km) (5 mins drive)
Australian International Sch (2.08 km) (5 mins drive)
Other Lifestyle Destinations
Serangoon Stadium (0.97 km) (3 mins drive)
Central Business District (14 mins drive)
Orchard Rd (14 mins drive)
---