V On Shenton Location Map
WORLD-CLASS WONDERLAND IN YOUR BACKYARD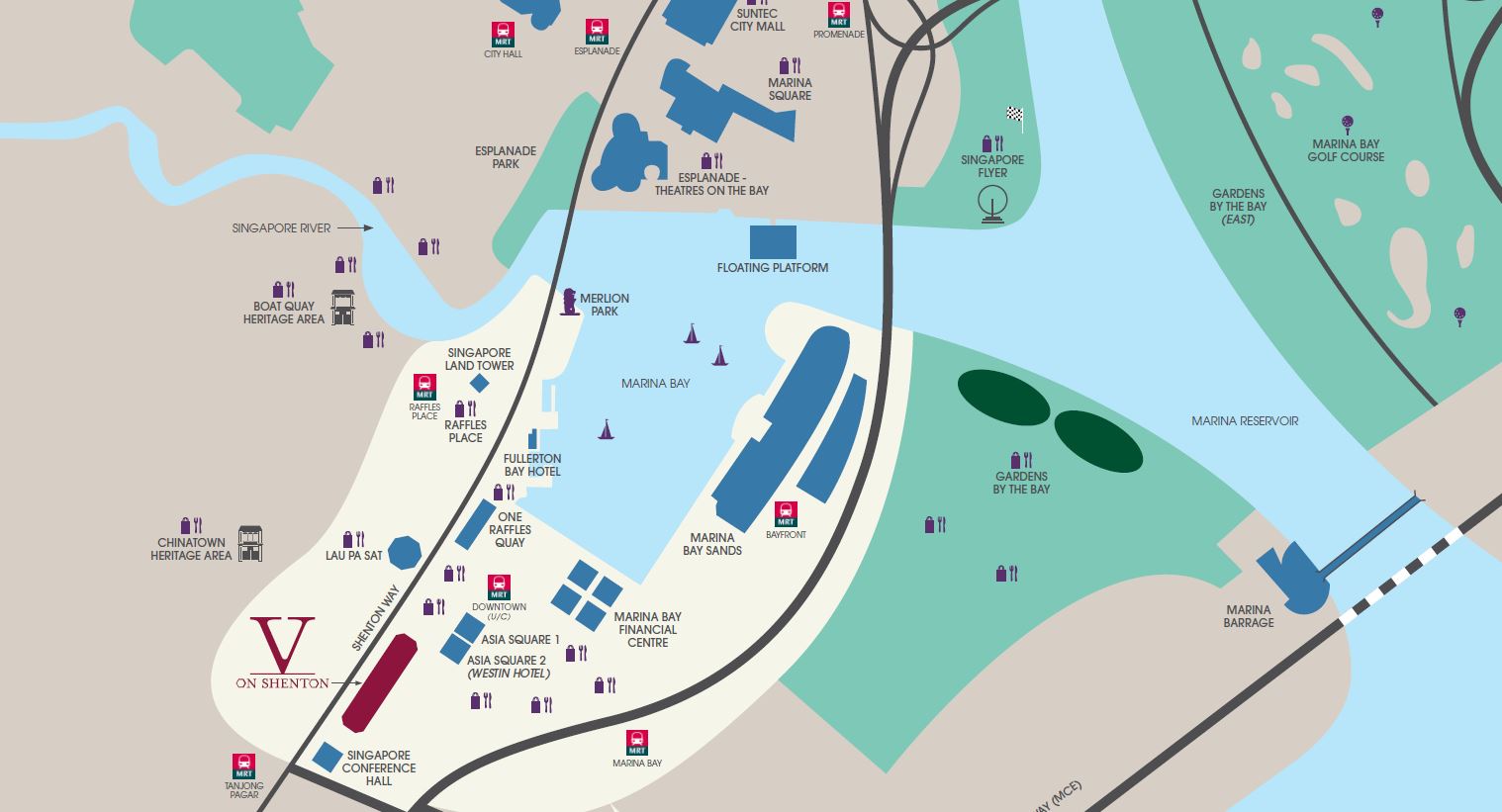 V on Shenton has fun and entertainment on tap, night and day. The development enjoys close proximity to the constantly evolving artistic heart of Singapore's diverse cultural and entertainment quarters. A number of first-class attractions are right in your backyard.
From the favoured to the fashionable, your glamorous roster of neighbours includes the Singapore Flyer, the Esplanade Park, the Chinatown Heritage Area, Gardens by the Bay and, of course, the entire round-the-clock Marina Bay Waterfront playground.
---
CENTRE OF IT ALL, MINUTES FROM EVERYWHERE
The ideal base for exceptional world-class city living, V on Shenton sits right on the pulse of Singapore's new Marina Bay Financial District. It is within the opportunity corridor of Asia's multi-million dollar waterfront city - Downtown at Marina Bay. Other distinguished neighbours include the new Westin Hotel (operational in 2013), Marina Bay Sands, Marina Bay Cruise Centre and Gardens by the Bay.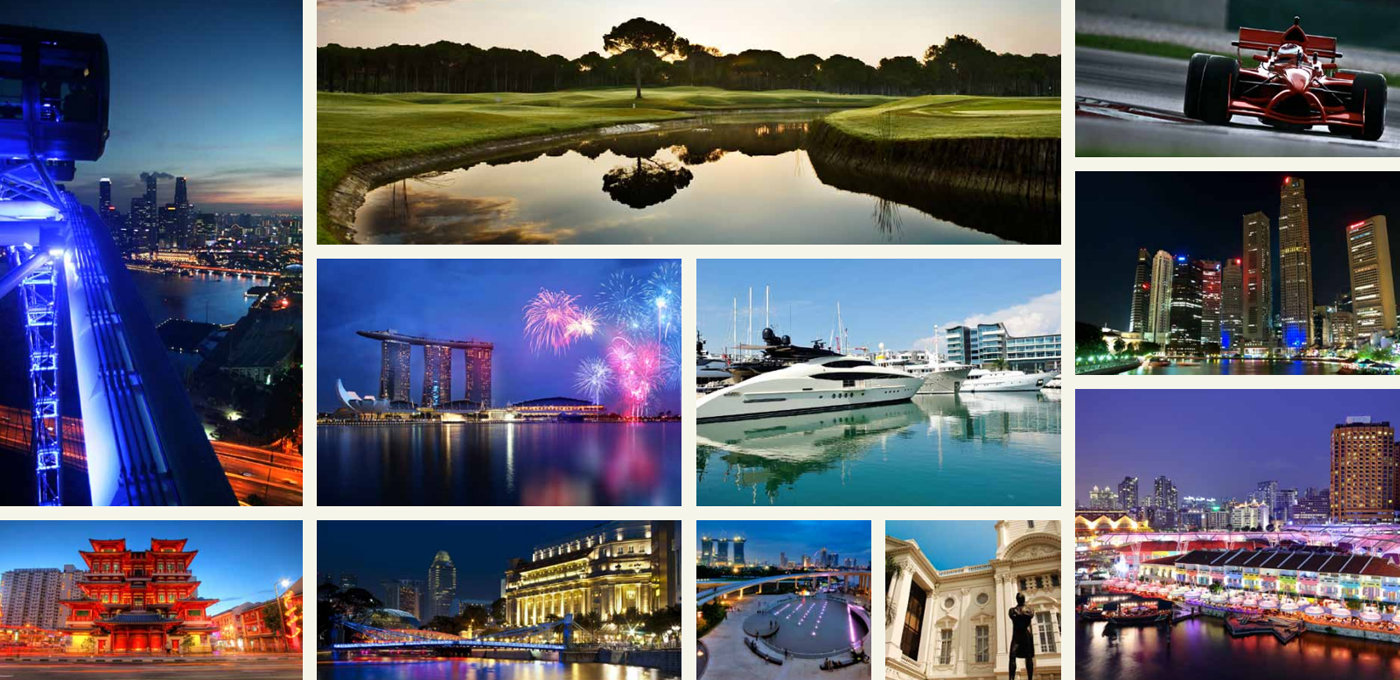 V on Shenton will have a direct underground link to Marina Bay Link Mall and the upcoming Downtown MRT Station, which is slated for completion in 2013.
The Raffles Place MRT Interchange Station, that serves all corners of Singapore, as well as the Tanjong Pagar MRT Station, are all within walking distance.
---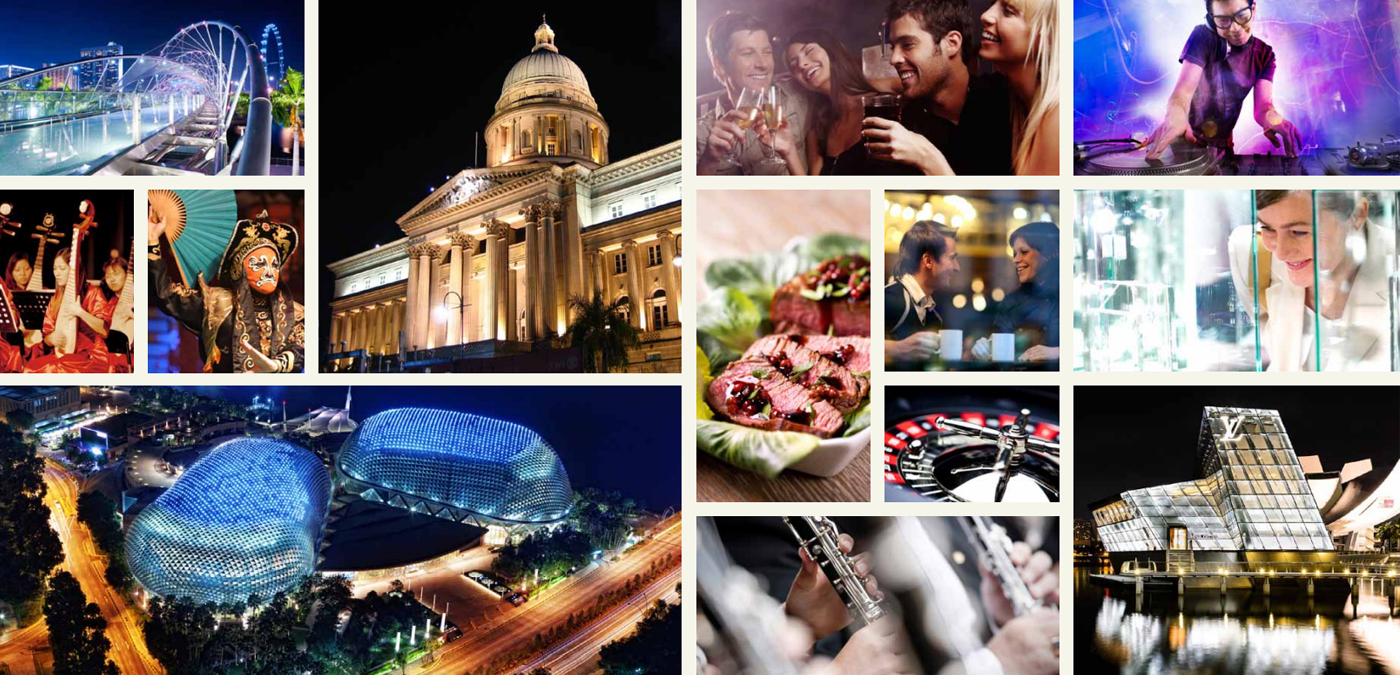 Central Expressway (CTE), East Coast Parkway (ECP) and the emerging Marina Coastal Expressway (MCE), targeted for completion in 2013, offer seamless connectivity throughout the Island.
What takes convenience to a new level is the addition of the Shenton Way Station at your doorstep, as part of the future Thomson MRT Line.
---
SIGHTS AND SOUNDS TO ENRICH YOUR SOUL
Pulsating Metropolis At Your Doorstep
Step out and step into the heart of Singapore's cosmopolitan high life. Feel the pulse of entertainment and music as world-class arts, musicals, museums await your patronage. And while you are at it, indulge in gastronomic delights concocted by some of the world's finest chefs. All this and more at an address that few can rival.
Where The World Comes Alive
Be the first to own a piece of living legacy. From legendary landmarks and events that command the global stage to first-in-the-world icons, only one enclave invokes such greatness. Indeed, it's all unfolding before your eyes at this exclusive address, in a city unlike any other.