Turquoise Location Map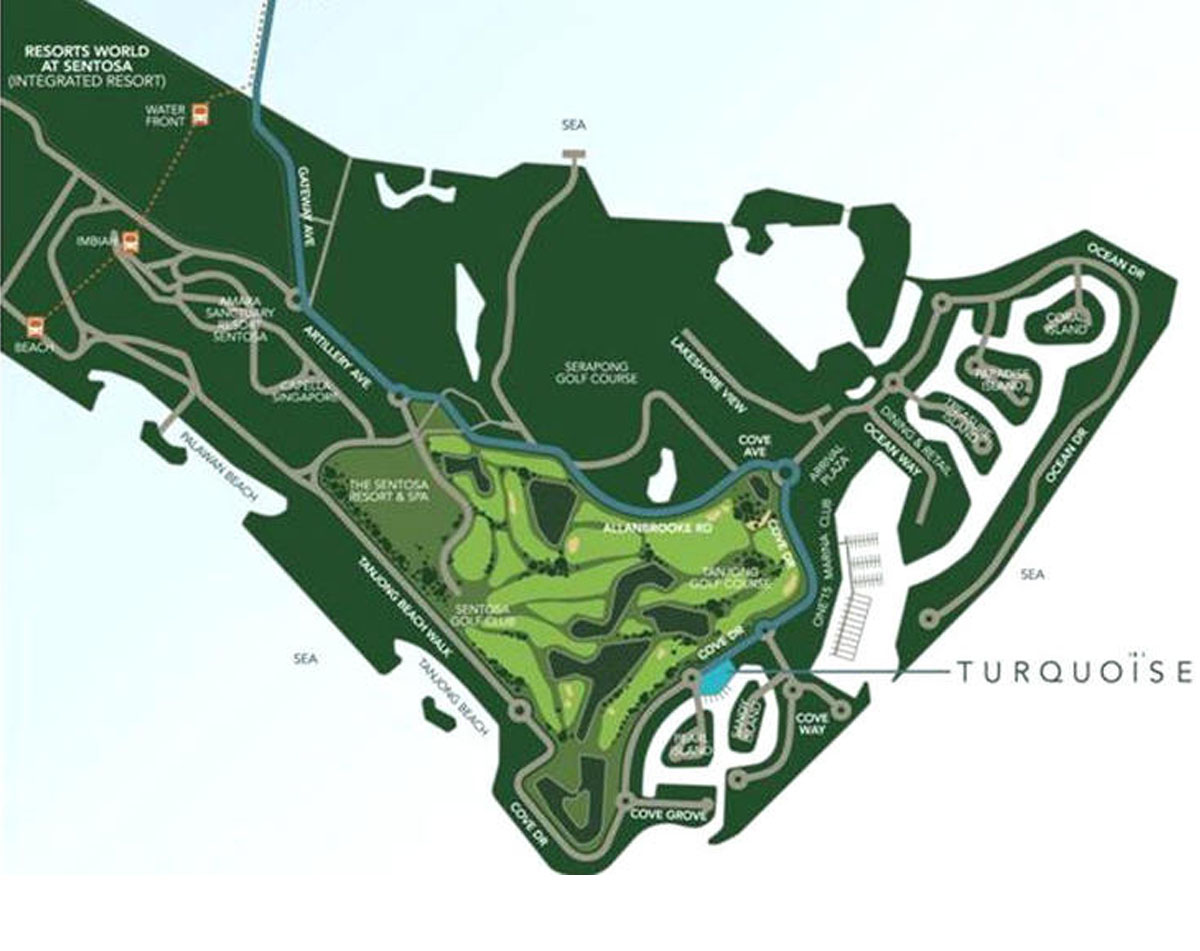 At Turquoise, your address will speak for you. A waterfront collection of exquisitely finished apartments, your home here will redefine the very idea of resort living. Set amidst the pristine environment of the prestigious new residential enclave of Sentosa Cove, Turquoise offers an unparalleled experience. Fronted by a charming waterway and neighbour to the lush fairways of acclaimed golf courses, your residence will afford you pleasures and views like no other.
And with the lure of the ONE°15 Marina Club and upcoming Resorts World at Sentosa only a stone's throw away, your lifestyle options are as numerous as they are conveniently available. Which makes Turquoise a gem of an investment.