Site Plan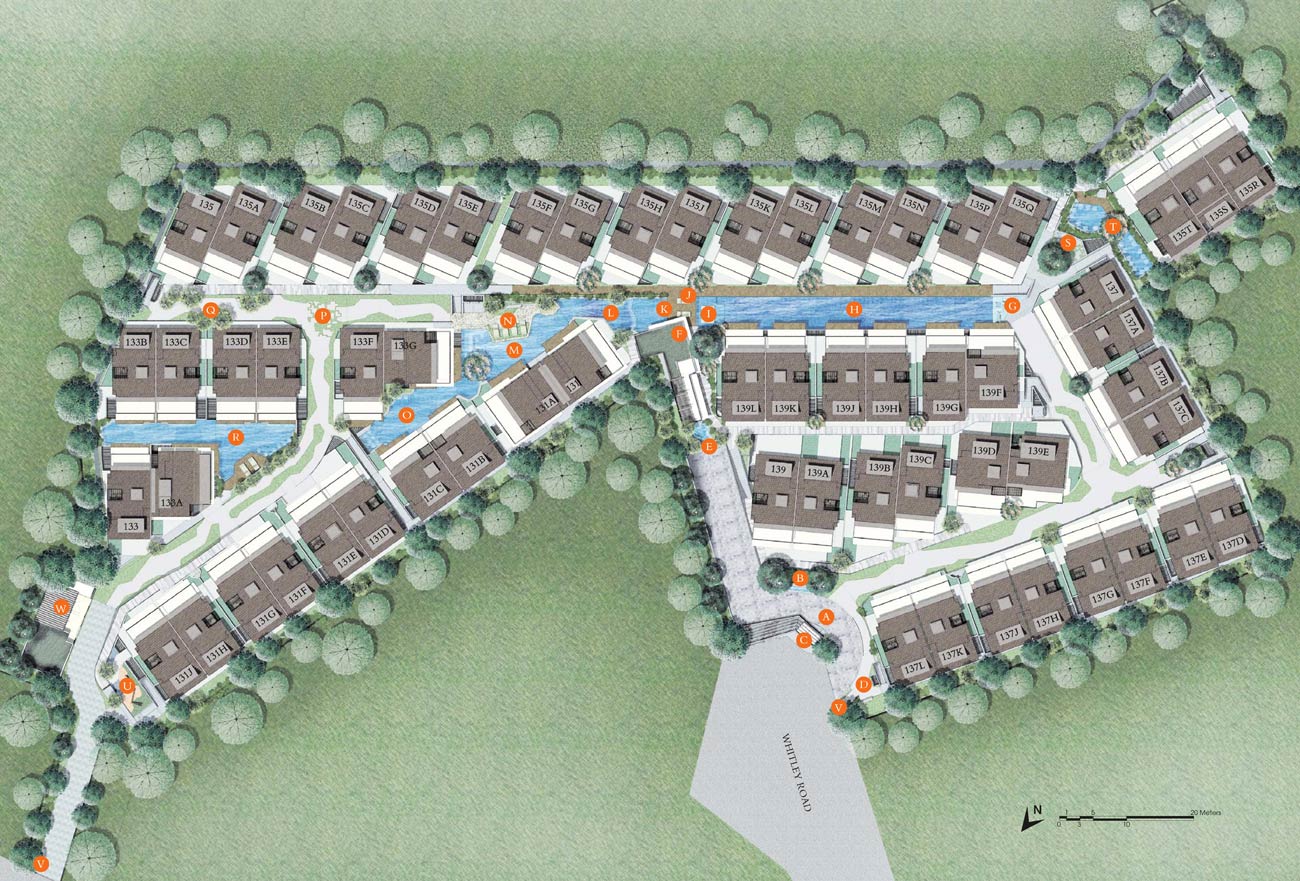 ---
Facilities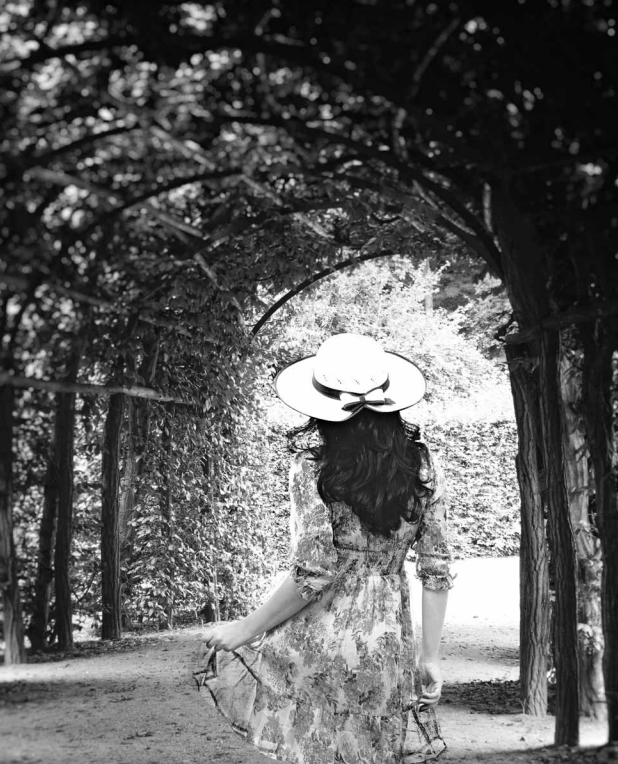 Let enchantment and beauty surround and inspire your every emotion
Step into the enchanted realm of The Whitley Residences, an exclusive gated enclave of 61 exceptional strata landed homes with thoughtful facilities devoted to fit the distinctive lifestyles of the discerning few who welcome luxury and style in every facet.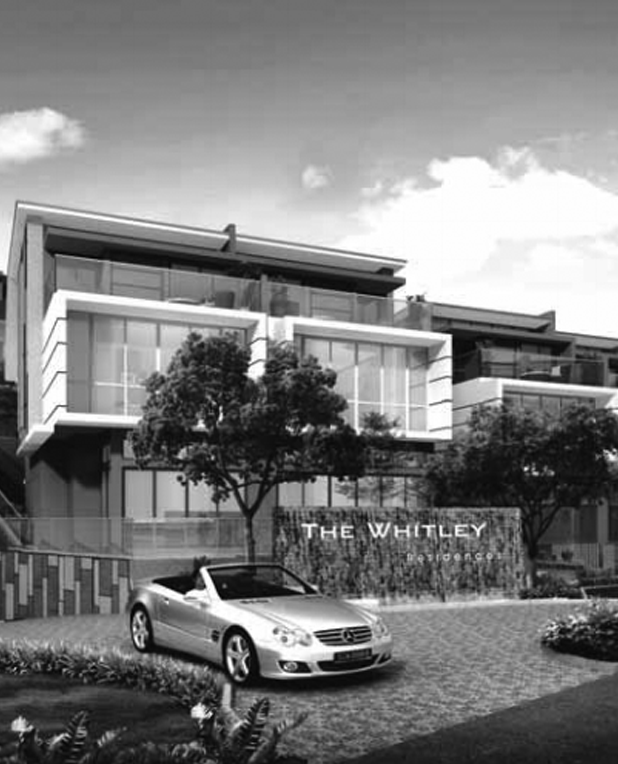 Be amazed by natural clean lines complemented by flowing spaces
Blending seamlessness with the interplay of water against natural stone, The Whitley Residences emerges as a stunning architectural masterpiece and a mesmerizing statement in strata landed homes that draws inspiration from the fluid geometries of water in motion.
---
Delight in the heights of luxury and take advantage of all it has to offer
The therapeutic blend of stillness and ripples from an assortment of waterscapes alongside natural pathways pave the way to an unmatched tranquillity, a luxurious haven to retreat home daily and unwind after a day of fast paced bustle.
---

At The Whitley Residences, fifty-eight 2-storey semi-detached houses and three 2-storey terrace houses with attics are thoughtfully designed to enjoy the beauty of this private enclave. Selected units enjoy a seamless stretch of personal water decks for a relaxing soak or wider stretches for a more vigorous swim.
The community is also served by a 2-storey clubhouse which comes equipped with a multi-purpose room, a gymnasium and outdoor fitness area for a bout of exercise, complete with male & female changing rooms with steam room and handicap toilet. A cosy landscape creates space for a playground where families and children can bond over and niche alcoves for those who prefer personal quiet respite.
---