The Tembusu Site Plan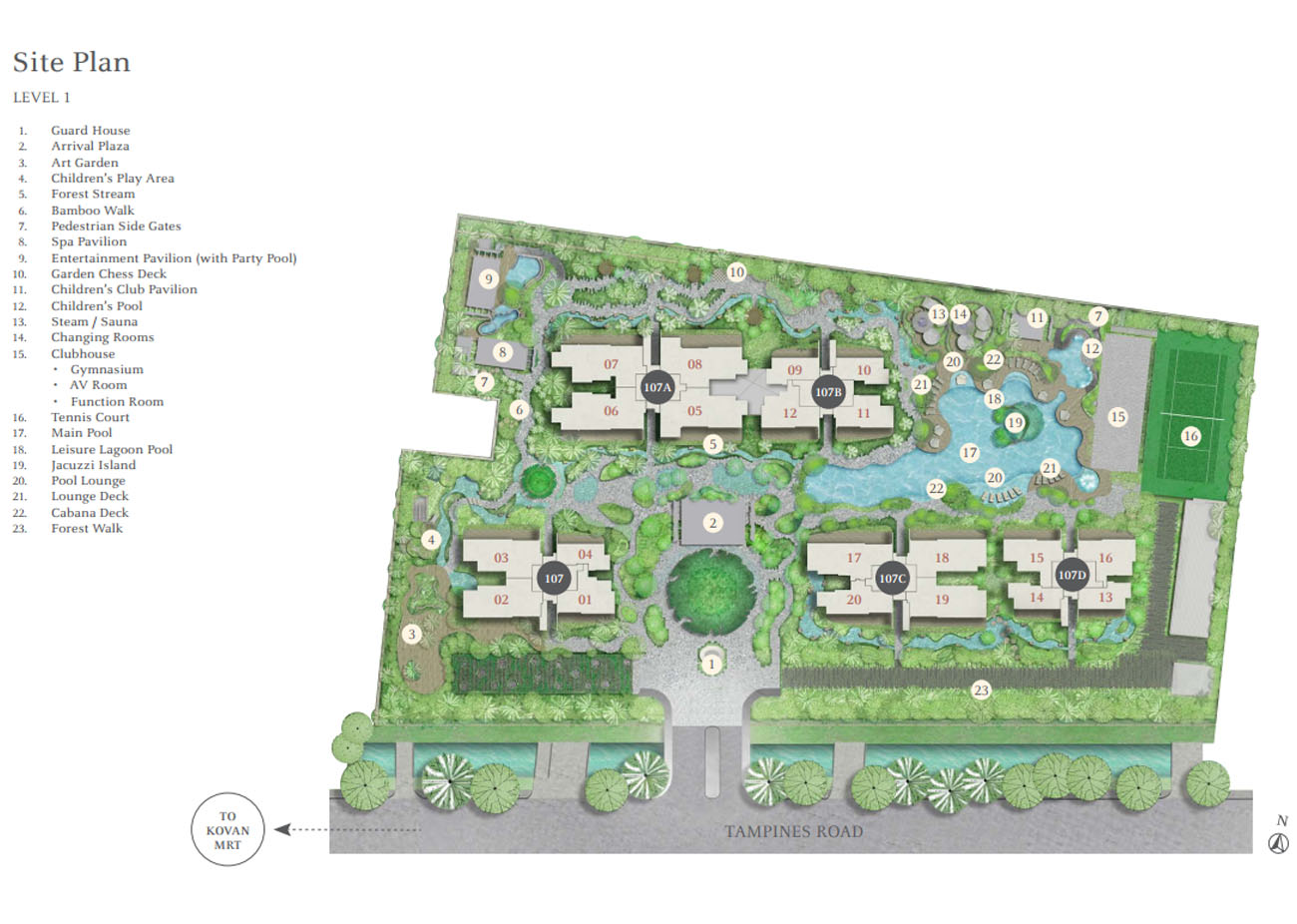 ---
The Tembusu Facilities
Delicate threads of nature interweave with the architecture to create an organic, living facade. This way, the landscape is brought even closer to every unit at The Tembusu.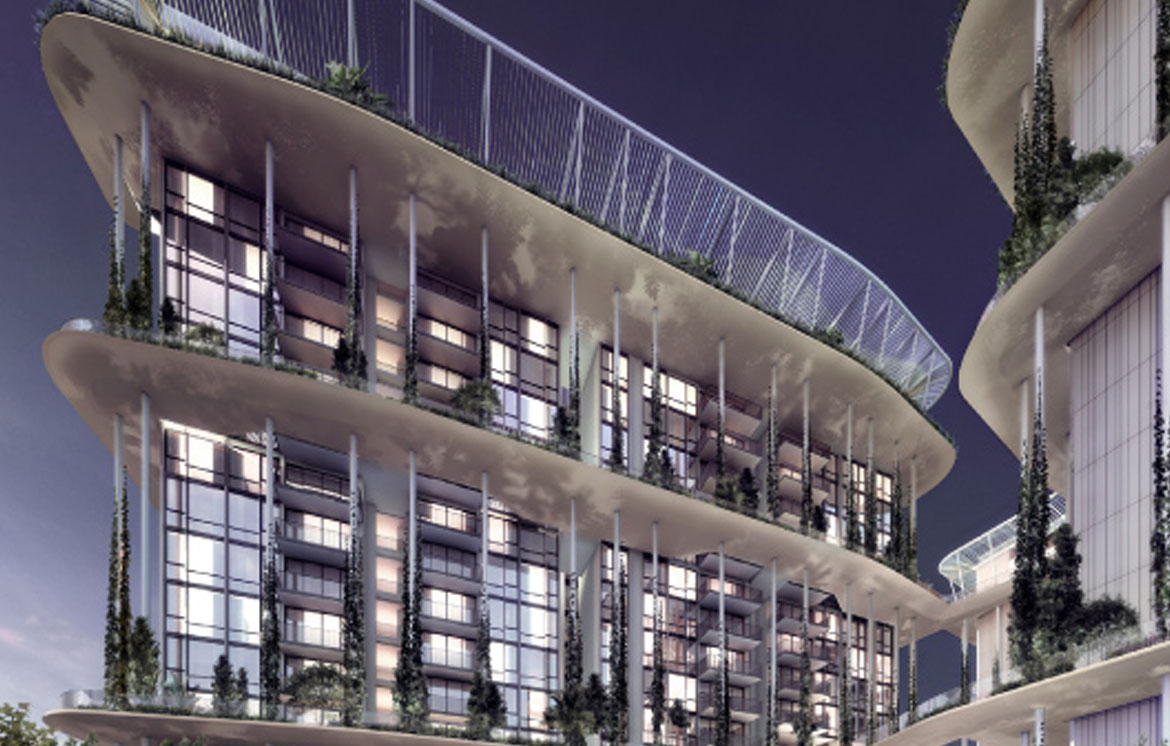 ---
Evergreen tree, evergreen future
---
When it rains at The Tembusu, thoughtfully designed water features to capture and retain the rain water. This gives rise to meandering streams within the lush landscape that ebb and flow, just as you would find in a rainforest.
Nestling your home in a living and ever-changing landscape.
---
Folowing upwards, the landscape then drapes over two sky links, on levels 6 and 12, for an even more intimate experience with nature. The development promises many quiet, contemplative spaces that afford endless views of the evergreen surrounds, from sunrise to sunset.
---
All-round fun, all year round, all around your home
The Tembusu promises a bouquet of facilities planted throughout the development. From vibrant pools teeming with life to calming lounges, each offering an oasis of respite.
Whatever the occasion, the recreation, or the company, you would have your pick of the perfect time and place, here at The Tembusu.
---
Curated interior
For every member of your family tree
Every unit of The Tembusu is designed for every member of your family tree. Consider, if you will, dual-key entry. Now, you and your children may share one roof but you do not have to share the same front door.
This and the myriad of thoughtful touches and considered details make it effortless for you and your loved ones to take root at The Tembusu.
---