The Clement Canopy Location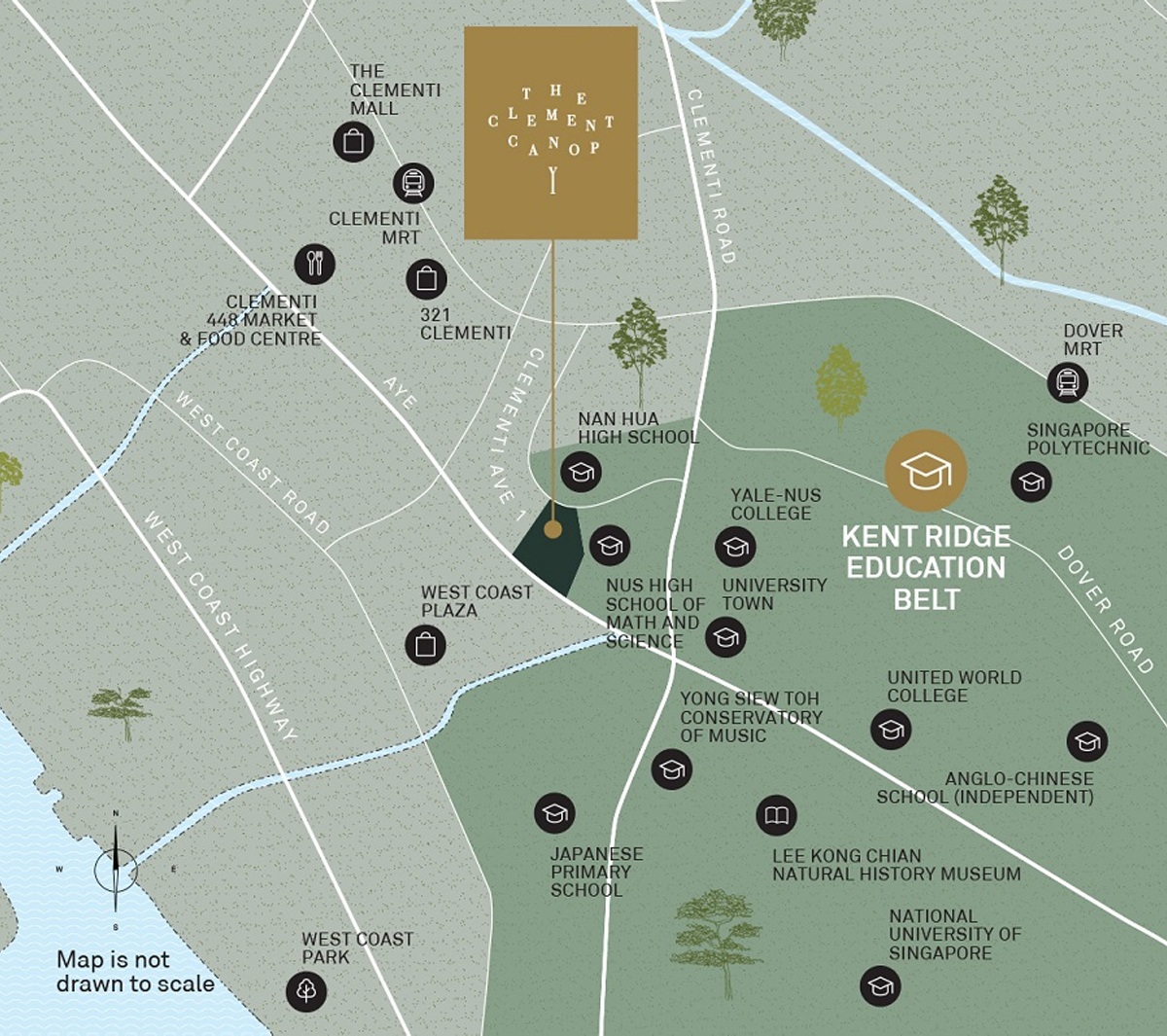 Located in the heart of Clementi, The Clement Canopy is in the middle of three transformational growth areas. To the west, Jurong. To the south, one-north. And just right next door, the Kent Ridge education belt.
All-round learning and living at Kent Ridge & Clementi
Renowned schools and institutions are all around The Clement Canopy, from primary to secondary to tertiary levels, including the National University of Singapore, Anglo-Chinese Junior College, INSEAD Asia, and Nan Hua High School.
A mature estate, Clementi itself packs a hive of lifestyle options. One never has to go far to enjoy a night out with friends, or a laid-back Sunday afternoon.
Anglo-Chinese School(Independent)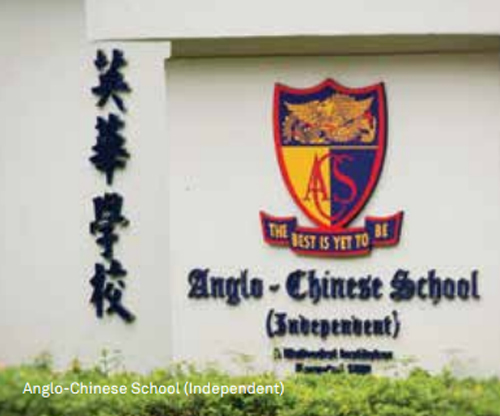 With a history of over 100 years, the very established ACS (Independent) offers two academic tracks: the four-year Express programme leading to the GCE "O" Levels Examination, and the six-year Integrated Programme leading to the International Baccalaureate (IB) Diploma programme.
International Schools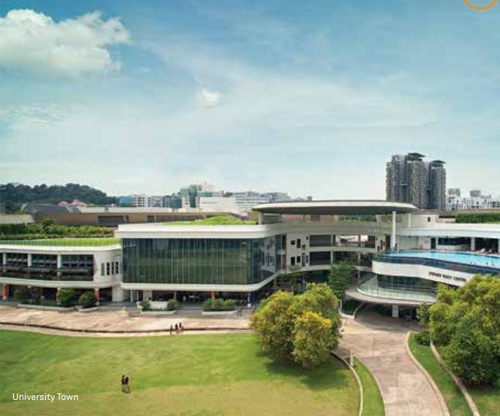 Within close proximity to The Clement Canopy are also some of the most renowned international schools, including United World College (Dover), Nexus International School, Tanglin Trust School and Japanese Primary School.
Sunset Way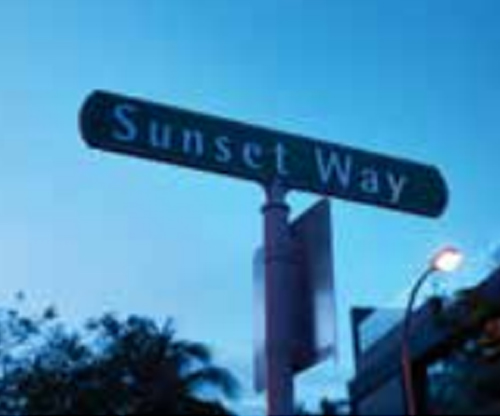 Sunset Way is a trendy and atmospheric lifestyle enclave, peppered with cosy cafes, casual eateries, and family-run restaurants. Here, it's easy to find a friendly spot to unwind after a long day.
Clementi 448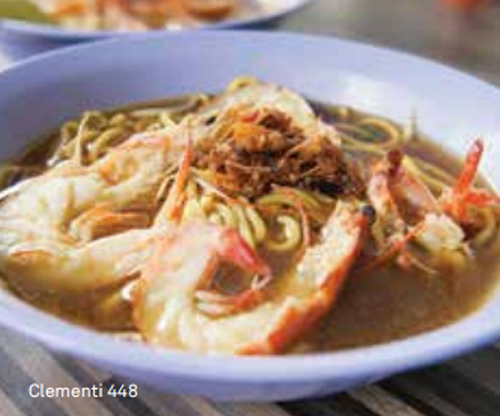 Some of the best local eats can be found at Clementi 448 and Ayer Rajah Market & Food Centre, from fried carrot cake to prawn mee and Indian rojak. Nearby, timbre+ is a great place for craft beers and live music.
---
To the South, one-north, Holland Village & Rochester
Within minutes' drive from The Clement Canopy, one-north is a hub for biomedical sciences, Infocomm technology, media, physical sciences and engineering. Just about a microcosm of the new world, one-north presents a universe of opportunity, and best of all, just a stone's throw from Clementi.
Charming and trendy enclaves, Holland Village and Rochester are ideal for a delectable weekend brunch. Watch the world go by over a cup of latte, or take a stroll along leafy pathways. The nearby Wessex estate, with its black and white colonial houses, also makes for a great day out with the whole family.
Mediacorp Campus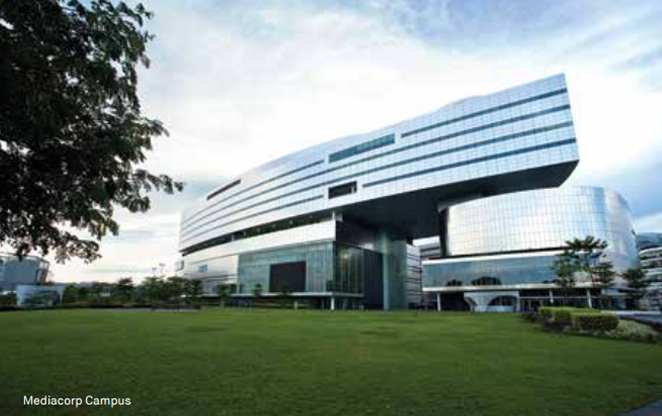 An architectural landmark within Mediapolis@one-north, Singapore's first digital media hub, Mediacorp Campus boasts a state-of-the-art 1,500-seat theatre that is primed to become Singapore's new venue for international and locals acts.
Rochester Mall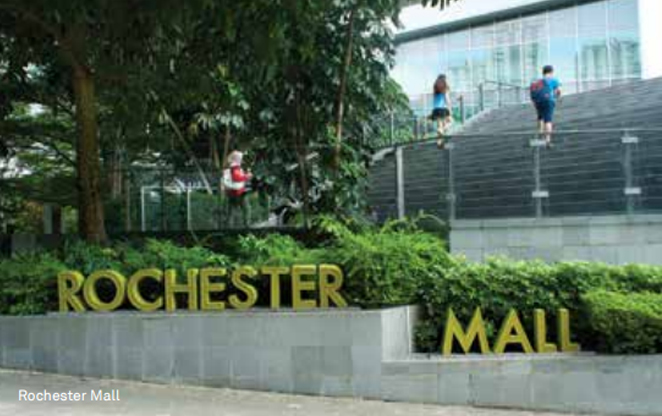 Situated just beside Rochester Park, this unique open-concept mall provides the ideal setting for memorable dining experiences and more. Enjoy a special meal surrounded by thoughtfully landscaped terraced-gardens and the beauty of nature.
---
Next Stop, Jurong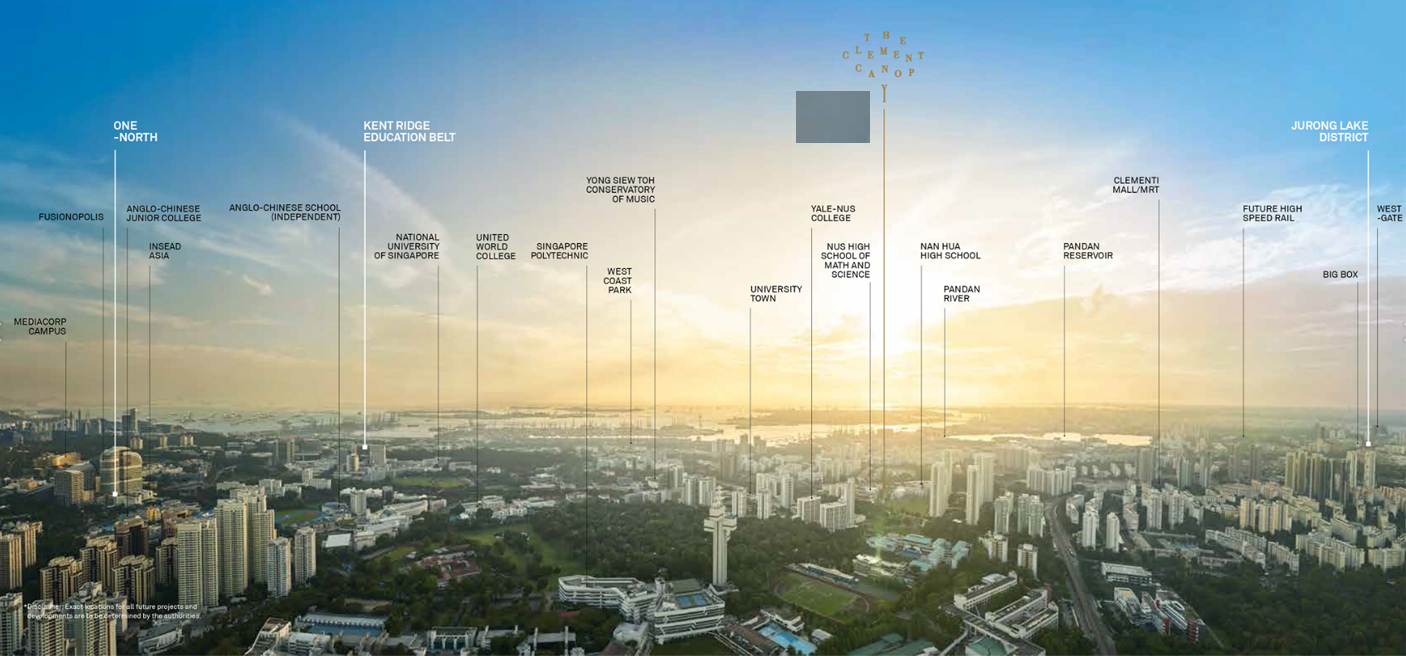 Jurong Lake District is primed to become Singapore's next CBD. And because it's just one MRT stop away from Clementi MRT, residents at The Clement Canopy can truly enjoy the best of both worlds — the tranquility of home and the bustle of an exciting next-century commercial hub.
---