The Flow at East Coast by Oxley Holdings Limited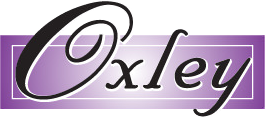 Oxley Holdings Limited ("Oxley" or "the Group") is an international property developer incorporated in 2010 and headquartered in Singapore. Oxley specialises in the development of quality residential, commercial, industrial and hospitality projects. These developments are typically located in choice areas that are easily accessible, and most of its projects incorporate retail elements, and lifestyle features and facilities.
Oxley has a strong reputation in market foresight, execution, marketing and sales, evident in its project track record in Singapore in the past years. With most of these projects completed and fully sold, Oxley has made several land purchases in Singapore in 2017, building up its land bank and planning the next major launches in the local property market. Building on this strong foundation, Oxley also made remarkable progress in expanding its footprint overseas.
Currently, the Group has overseas business presence across ten geographical markets including the United Kingdom (the "UK"), Ireland, Cambodia, Malaysia, Myanmar, Indonesia, Cyprus, China, Australia and Japan. Its overseas flagship projects include Royal Wharf, a waterfront township development in London, The Peak and The Bridge, two mixed-use developments in Phnom Penh, Cambodia, and Dublin Landings, the largest mixed-use development in the business district of Dublin, Ireland. In China, Oxley has an equity stake in a development project in Gaobeidian, 40 kilometres from the new special economic zone ("NSEZ") in the province of Hebei. With the potential boost that the NSEZ is expected to bring to the property market in the neighbouring area, including Gaobeidian, this project is expected to become another major project for Oxley.
---