Spottiswoode Suites is jointly developed by Centurion Properties Pte Ltd and Lian Beng Group.
About Centurion Pte Ltd

Centurion Properties Pte Ltd is the property arm of the Centurion Group. Committed to define ourselves as a boutique property developer, investor and manager, we deliver innovative and quality real estate that stands out from the crowd. Our astute and discerning stakeholders and management team continue to fuel our growth locally and regionally.
In Singapore, our portfolio of property assets includes residential and industrial developments, as well as workers' accommodation. Workers' accommodation is directly owned and managed by our subsidiary "Centurion Corporation Limited", a public Listed company under the main board of Singapore Exchange.
In the region, we gained foray into residential development in Qingdao, China; office space in Hong Kong; coupled with a resort and golf development in Dalat, Vietnam.
Centurion Properties will continue to seek growth both locally and regionally.
---
About Lian Beng Group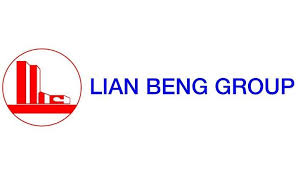 Lian Beng Group, established in 1973, has grown to become a major player in Singapore's building and construction industry, with integrated civil engineering and other construction support capabilities.
The Group has accumulated vast experience in both public and private residential, commercial, institutional and industrial building projects, military institutions and in civil engineering projects. Along with recently completed prestigious development such as Emerald Hill Residences and the Ritz-Carlton Residences, the Group's past notable projects include the world renowned Marina Bay Sands Hotel (sub-structure), 8 @ Mt.Sophia, Grand Duchess and Sixth Avenue Residences.