Sky Vue Site Plan
Punctuated by stunning panoramic views, Sky Vue's 37th storey is home to 4 exclusive leisure facilities: Sky Lounge. Sky Walk. Sky Dream and Sky Gym. Sky Lounge, Sky Walk and Sky Dream are the perfect places to gather and entertain, with a setting that caters to ideal social experiences without ever having to leave home. Sky Gym is where you can stay fit while enjoying a 'top of the world. feeling with scenic views of Bishan and beyond.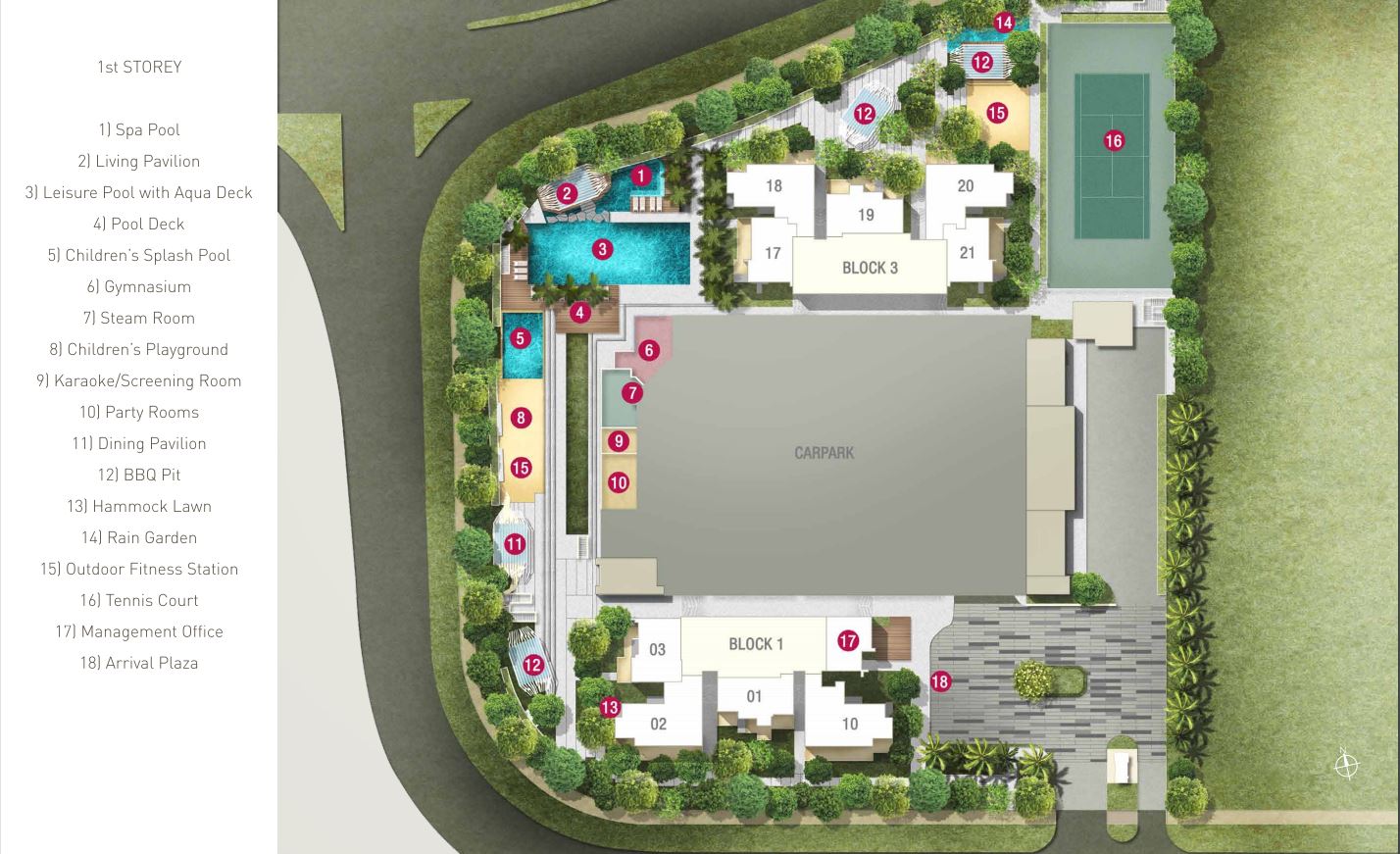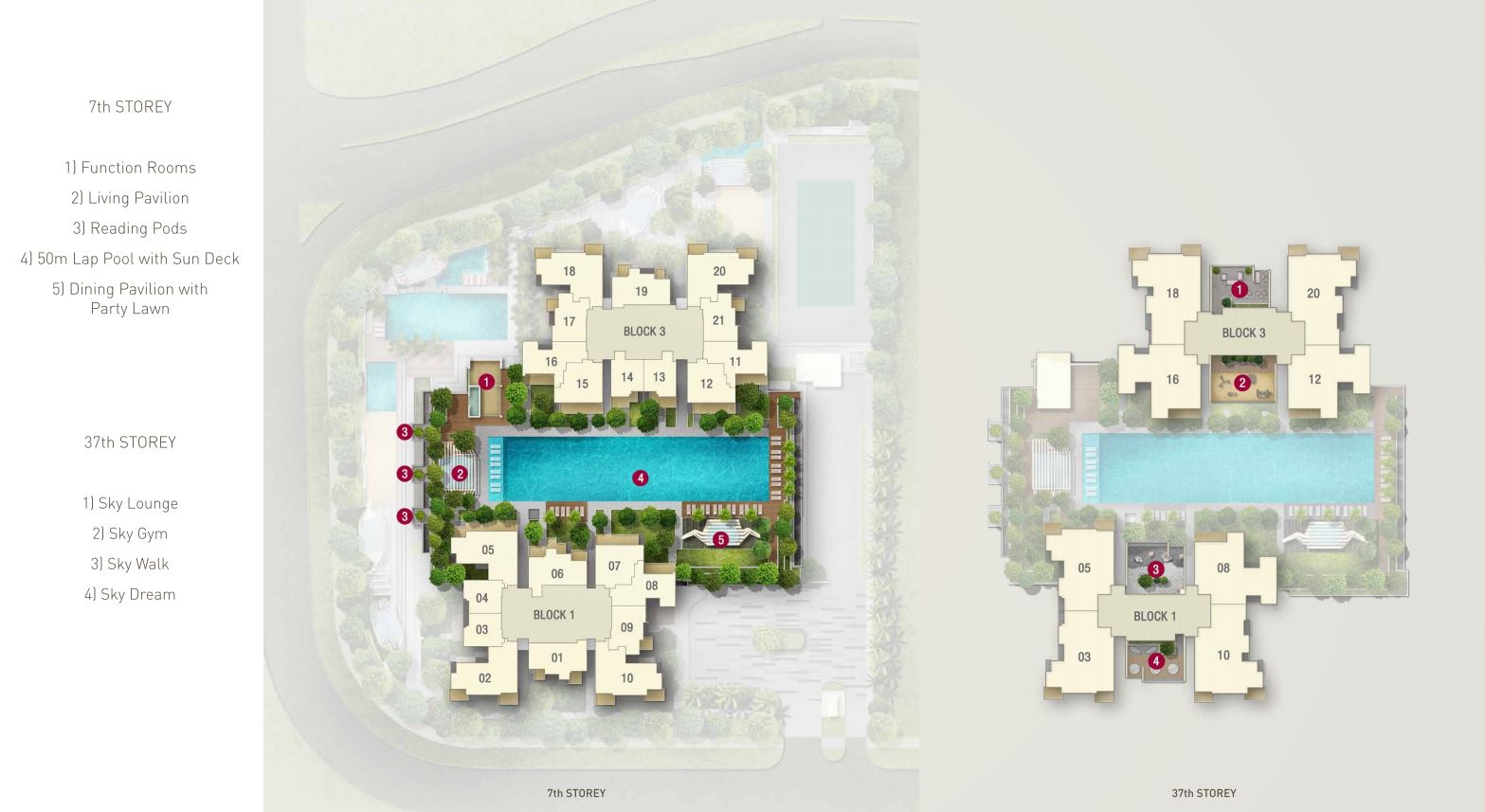 ---
Sky Vue Facilities
TWO DIFFERENT LIFESTYLES - ONE PLACE BRINGS THEM TOGETHER
Sky Vue's exciting amenities on the 1st, 7th and 37th levels are designed for active, social lifestyles. Take a dip in the 50-metre lap pool or get competitive on the tennis court. Relax by the pool with your favourite book. Later, gather your friends for a BBQ at sundown.
Sky Vue recreational spaces offer a spectrum of amenities with leisure, spa and children's splash pools, fitness facilities, 8130 pits, party rooms and event pavilions. Whether you're looking for a workout or a poolside chill-out. Sky Vue has it all.
---
TWO DISTINCT LIFESTYLES - ONE SPACE TO ACCOMMODATE BOTH
---
OVERLOOKING EVERYTHING. NOTHING OVERLOOKED
Sky Vue's living spaces, with its sleek finishes and modern interiors, optimise form and function in creating an environment of comfort that is equally at home with luxury.
---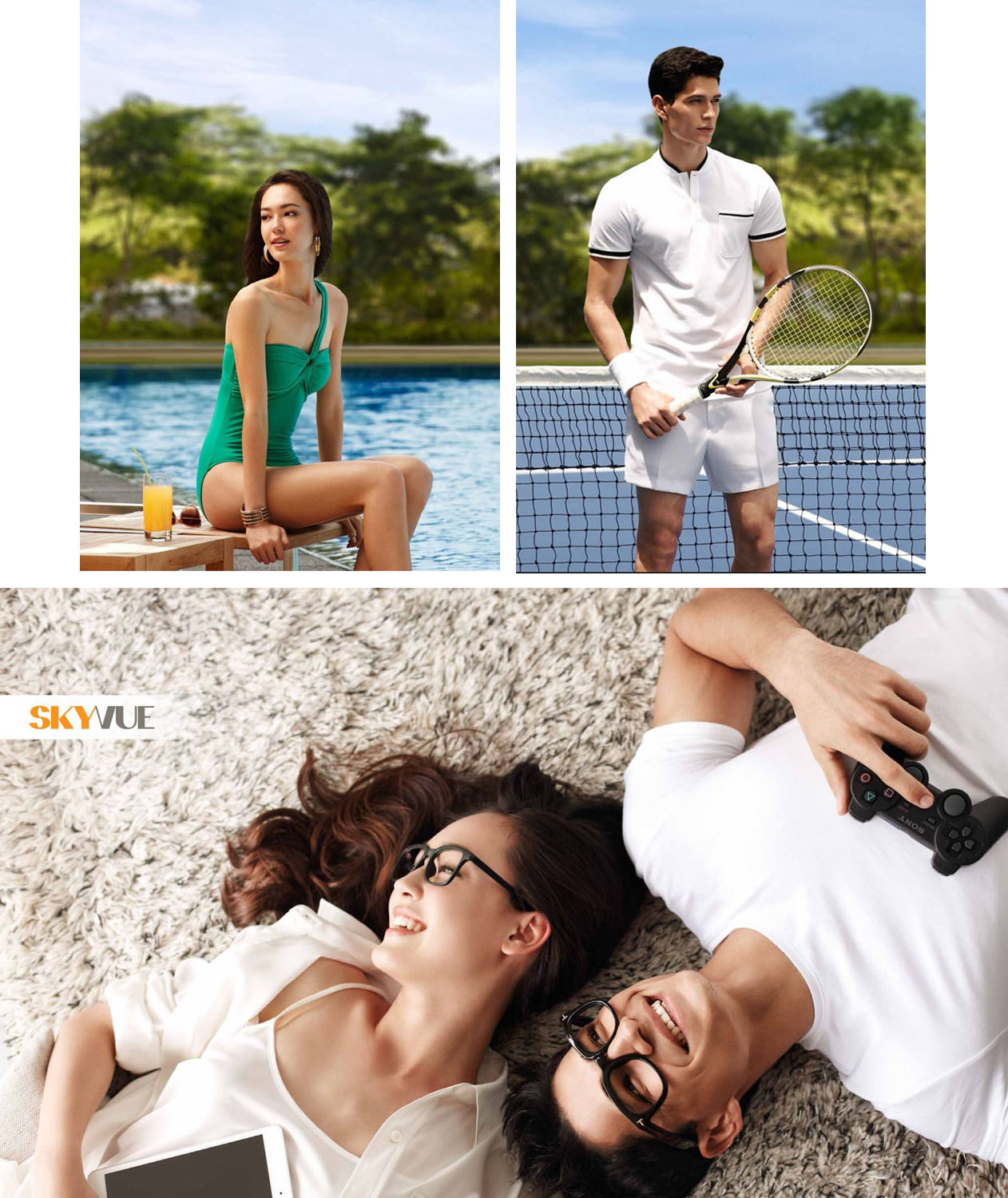 ---