RV Altitude's Location Map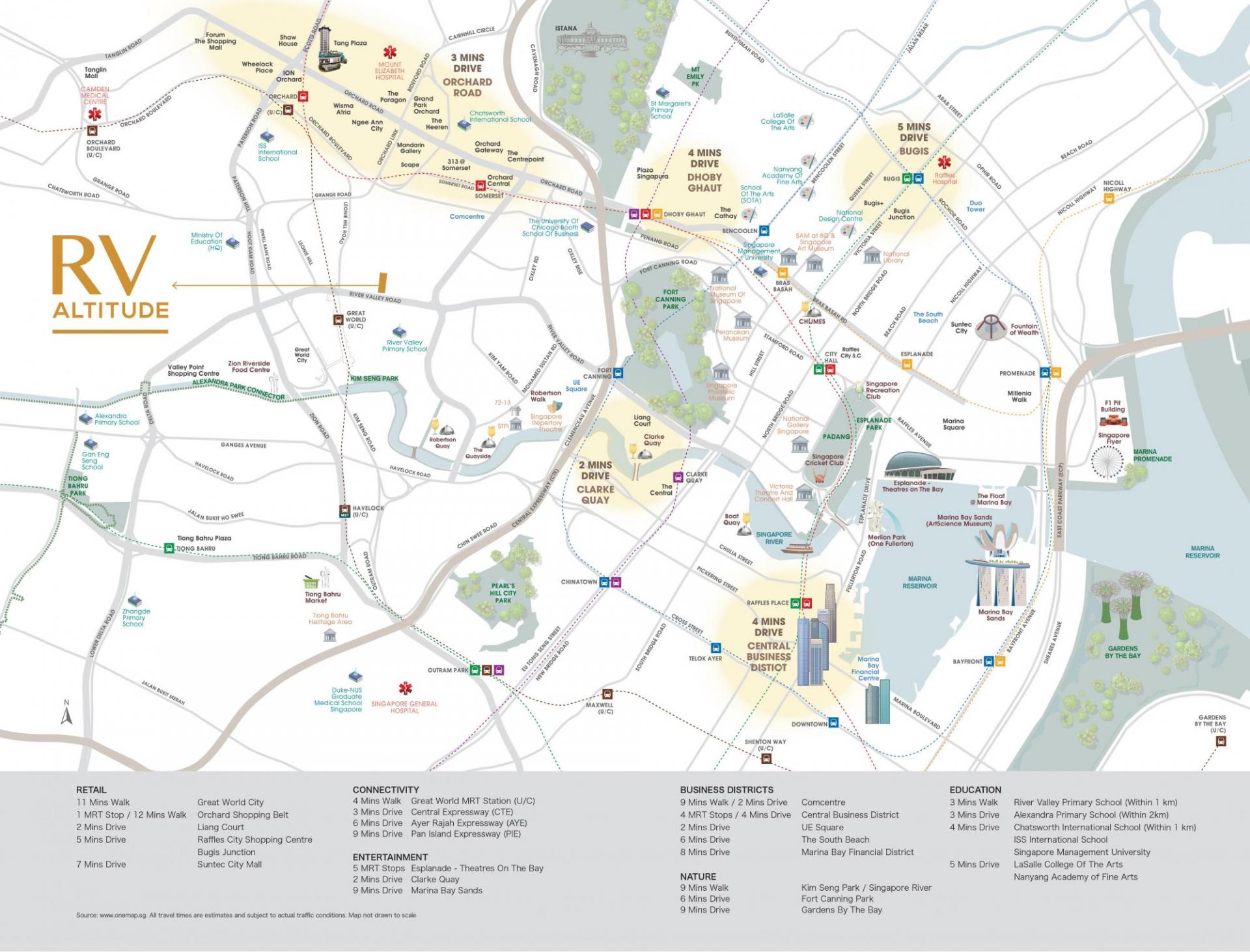 ---
An Alpine Inspiration. Where Rivers And Valleys Flow
Nestled along the more affluent and metropolitan enclave of River Valley Road. RV Altitude is conceptually designed along the metaphor of rivers and valleys, sets amidst an alpine inspired landscape. Be welcomed home by lush landscapes made up of carefully selected pines and the sensual sound of moving and cascading water. Here's an alpine experiential.
Step out of your door into a vibrant. well-established neighbourliness where international brands conglomerate. Minutes from an abundance of best amenities and conveniences for total indulgence.
Ideal Place For Shopping
Located at 344 River Valley Road, District 9 - the fringe of Singapore major shopping malls, you will find yourself with all of things and activities at here. With a large of popular shopping places favoured by both locals and tourist in the area, living in RV Altitude is guaranteed to be a nonstop wonderful experience. You can even be walking by your foot because of a short distance away.
---
Educational Institution Around
For the parents interested in their children getting an International School, the vicinity of RV Altitude is home to school such as Manasseh Meyer School, Sri Manasseh Meyer International school.
---
Convenient Public Transportation
With the up-coming Thomas East-Coast Line in development, the resident can easily access Great World City MRT Station (TE 15 ) in the future. Moreover, there are numerous public buses traveling around bus stop number 13089 like as Bus No.32, bus No.54, bus No.139, bus No.195A & 195B and Night Rider 6 & 7.