Principal Garden Location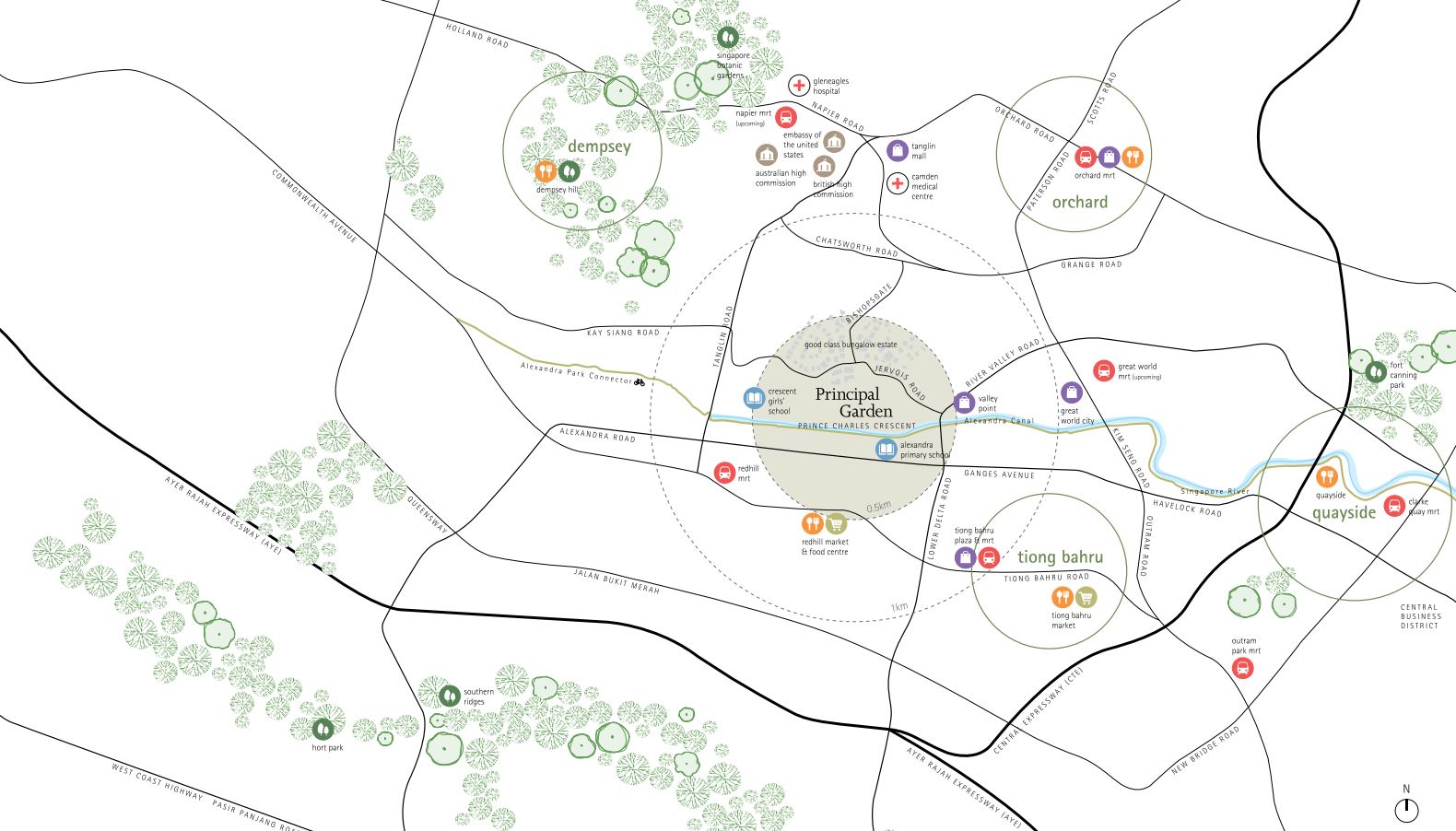 Prestigious Neighbourhood, Panoramic Views Encompassing near and distant horizons
Principal Garden lies in prestigious company, fronted by the Bishopsgate and Chatsworth Park Good Class Bungalow estate, and in close proximity to the city's most prime districts. Its exclusive surroundings play an integral role in the development's design, consciously steered towards exceeding the norms in terms of space and views.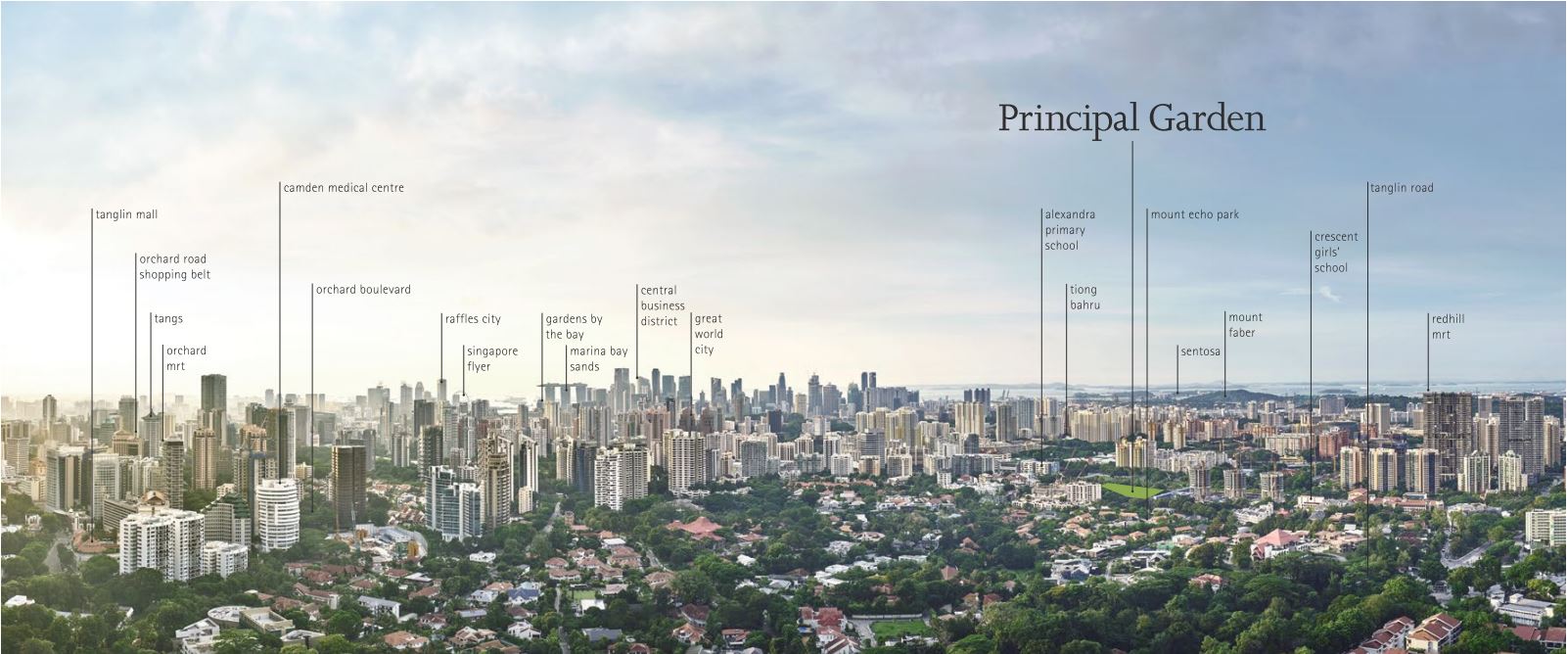 The development incorporates the concept of 'borrowed scenery', seamlessly integrating views from near and distant horizons: from the low-rise landed properties close by; Orchard Road, Singapore Botanic Gardens and Bukit Timah to the north; the CBD to the east; Alexandra Canal to the south; and upwards from the sky. The result is a magnificent sense of space enjoyed from inside, and views that extend far beyond the development's physical boundaries.
Situated on elevated grounds, the towers also rise above a double volume first-storey void, providing lofty views and a wonderful feeling of openness even for those residing in the lowest level units.