Principal Garden Site Plan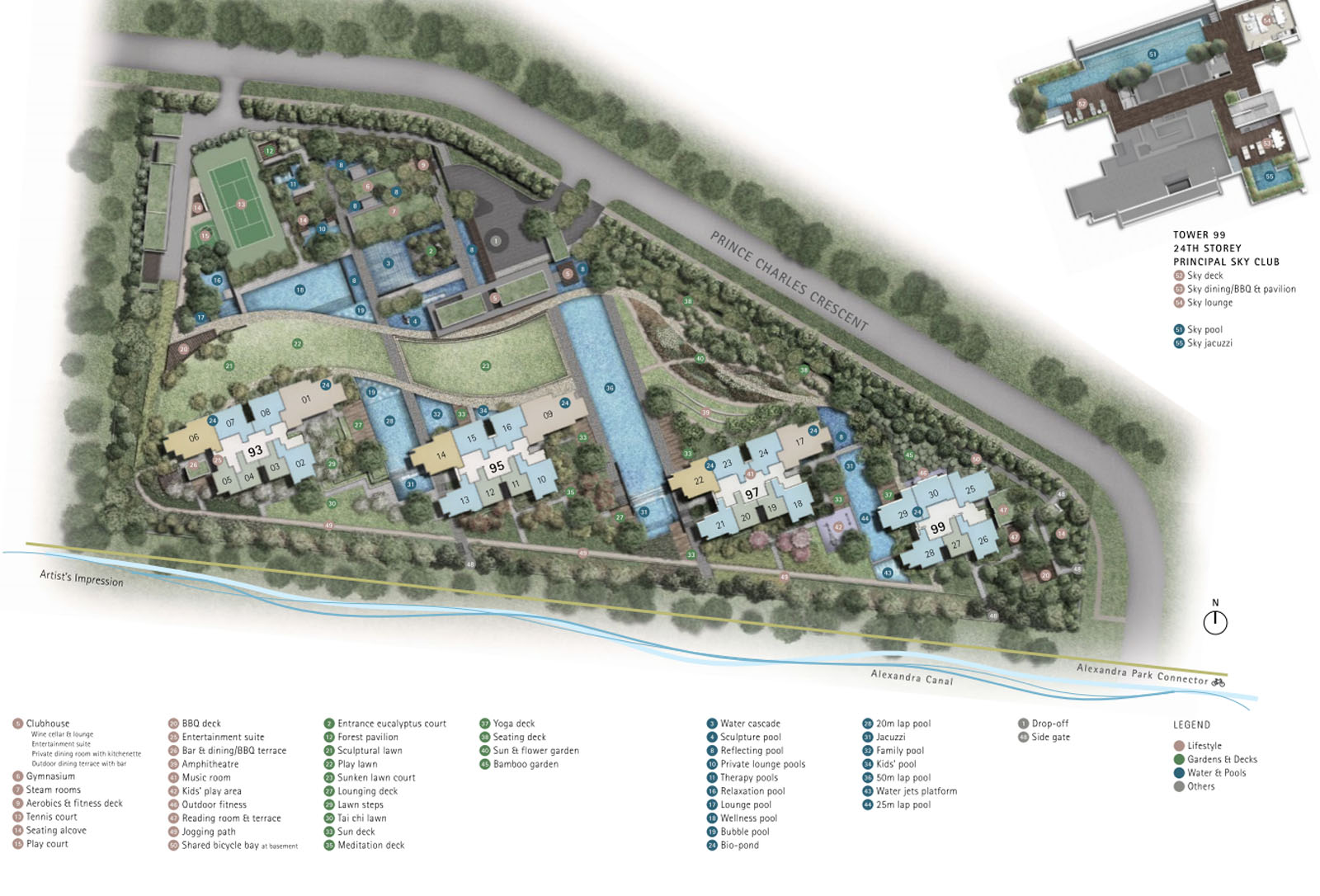 Principal Garden Facilities
Warm-grey walls, earthy terracotta-coloured frames and generous use of glass add unique character and timeless appeal to the decidedly modern architecture of the four residential tower.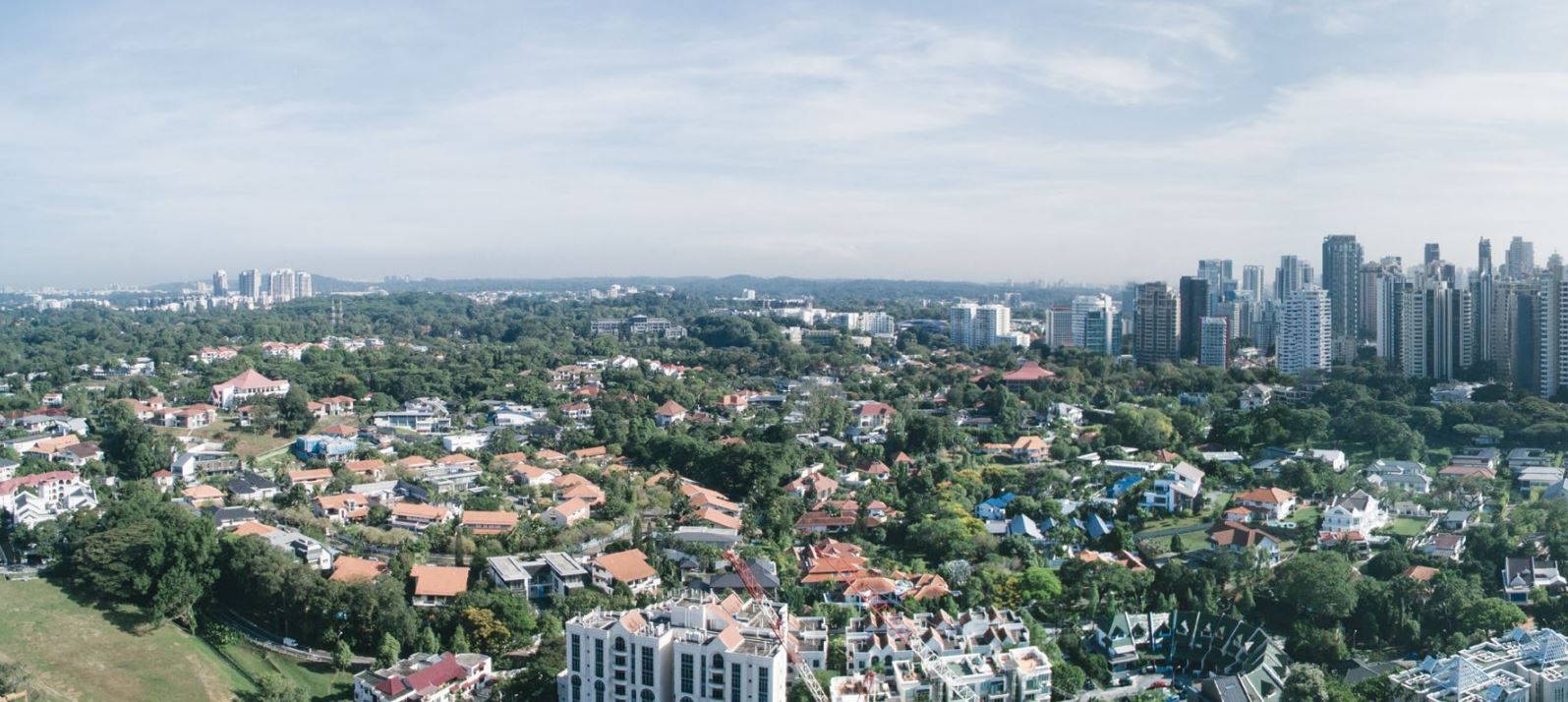 The North-South orientation of the towers is designed to take in the best views and minimise direct sun exposure, while their staggered arrangement orients view way from the neighbours, accentuating the feel of seclusion. Peaceful. Private.
---
Living in a Garden An exceptional development with less than 20 percent site coverage.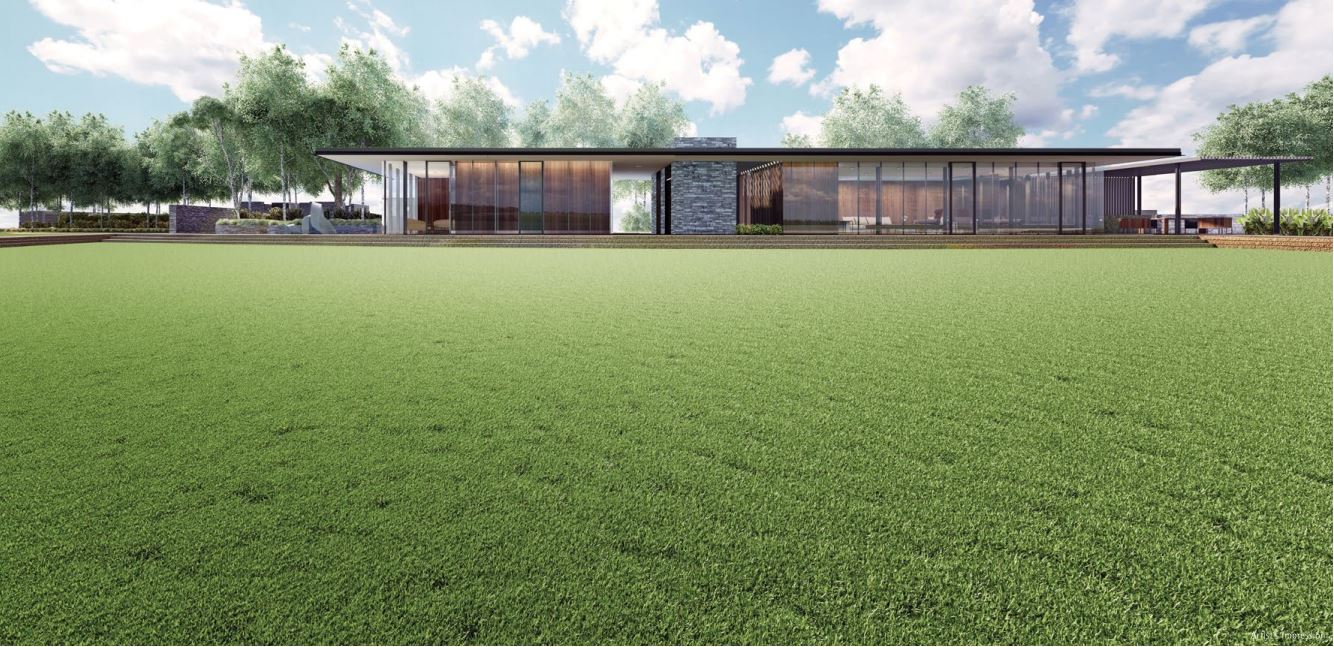 Principal Garden is designed around an inspiring 'garden living' concept, taking full advantage of outdoor space to create a truly uplifting environment. Its design blueprint is a rarity in that its four apartment towers and facilities occupy less than 20 percent of the development's total land area.
The linear positioning of the towers close to the boundary with Alexandra Canal frees up the site to create an expansive foreground of open greenery. An uninterrupted landscape of lush gardens and outdoor grounds, lawns, pools and water features, within which discreetly nestle an array of recreational facilities.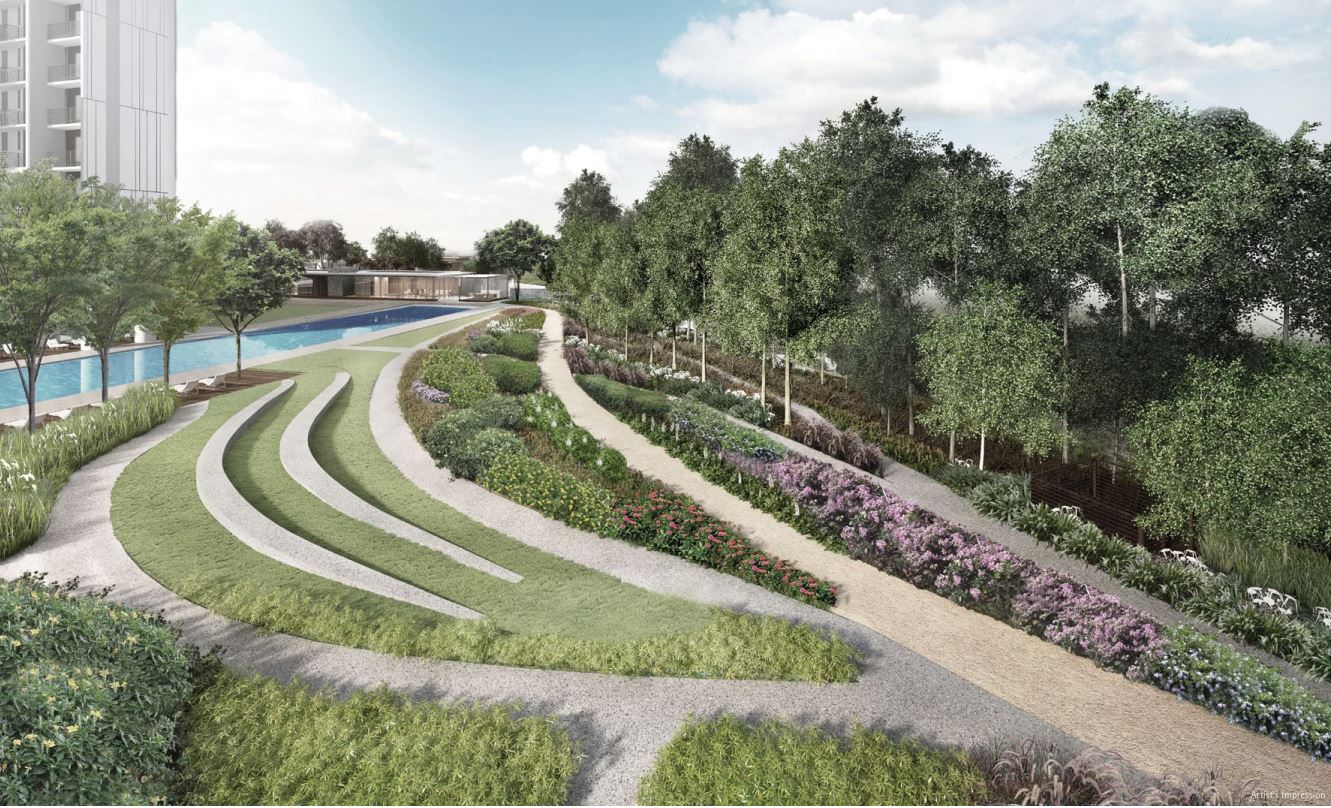 A large ribbon of lawn sweeps through the entire development, emphasising the grand spaciousness and connecting the varied gardens. A beautiful composition of multi-layered. multi-functional spaces for relaxation, recreation, community and celebration.
---
Curated Space
A thoughtfully crafted living environment, indoors and out From the unparalleled suite of recreational facilities to the refined interiors of each beautiful home, Principal Garden is crafted with imagination, a sense of wonder and discerning taste.
Woven ingeniously throughout the grounds, the facilities provide for your family's endless indulgence: socialising in the clubhouse, working out in the gym, splashing with the kids in the myriad pools, or retreating to the Principal Sky Club where you can dream with your head in the clouds. Infinite pleasures that make this a home you will simply adore.
Life indoors is equally endearing, where quality designed to stand the test of time defines these luxury homes. Each an elegant composition of separate and connected spaces, their proportions well planned and efficient. Canvases of simplicity and sophistication designed for modern living at its most comfortable.
---
---
---