OUE Twin Peaks Developer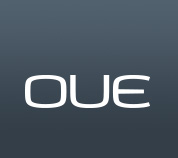 OUE Limited is a diversified real estate owner, developer and operator with a real estate portfolio located in Asia and the United States.
OUE Limited (SGX-ST: "OUE") consistently grows its business by leveraging its brands and proven expertise in developing and managing assets across the commercial, hospitality, retail residential and healthcare sectors.
With its core strategy of investing in and enhancing a stable of distinctive properties, OUE is committed to developing a portfolio that has a strong recurrent income base, balanced with development profits, to enhance long-term shareholder value.
OUE is the sponsor of OUE Hospitality Trust and OUE Commercial Real Estate Investment Trust.
OUE recently acquired International Healthway Corporation, a listed integrated healthcare services and facilities provider in March 2017.