Onze @ Tanjong Pagar Site Plan
Onze @ Tanjong Pagar Facilities
---
Commercial
---
Tailored to exclusive retailers.
A boutique retail mall, Onze The Avenue is catered to modern individualists—someone who appreciates the unmundane, who has a style of his or her own, and who is always delighted to buck the trend. Envisioned to offer an out-of-the-ordinary experience in the city, Onze The Avenue is the perfect escape—day or night—for people to enjoy a cuppa at specialty cafes, shop for exclusive brands, or simply chill out in a luxurious haven that's unlike anywhere else.
---
Luxury has a new avenue. Lavish walkway. Vast grandeur.
Embrace a sense of luxury the moment you step in. With its dramatic and spacious design, shoppers will immediately feel especially welcome. A stroll down the shopping lane and it's instantly apparent—shoppers are treated to more convenience, thanks to the "open concept" walkway allowing unhindered entry to each shop. While shoppers indulge in a cosy, elegant ambience, you enjoy a functional shop layout designed with your comfort in mind. In fact, from the shop front to shop interior, every detail is well thought-out, offering your shoppers the finest experience and your business the greatest opportunities.
---
Adding style to lifestyle
What's your style? Fashionably laidback? Artistically chic? Radically traditional? If your business has a unique character, Onze is The Avenue for you to flash it.
---
Be part of the next retail icon in town
Onze The Avenue is catered to a wide variety of businesses, with a focus on apparel, beauty, wellbeing, food & beverage, and whatever that will be the next style statement in town. If you have an authentic or exciting vision, you're welcome to join us in fashioning a whole new shopping experience in the city!
---
Residential
---
It always helps to stand out.
With its unmistakable profile as well as its distinctive interplay between curvilinear detailing and a box-based architectural language, your home at Onze @ Tanjong Pagar will forever be a fashion-forward expression. Sleek and simple yet powerfully dynamic and fluid, its striking form features transparent glass walls designed to open towards the resplendent city views of Tanjong Pagar, all the while encapsulating an artistic statement that matches your individuality.
---
Optimised layouts for every need.
You're someone used to making waves. And your home ought to reflect that signature lifestyle of yours. Efficiently laid out to maximise your usable space, you're free to use this spacious expanse as a personal canvas and paint in a stroke that's all your own.
Altitude and latitude that matches your attitude.
Featuring all-embracing views, natural ventilation and ultra-high ceiling heights on top of sleek aesthetics that speak to your deepest senses, every aspect of your home has been designed to complement your unique take on everything.
---
My dreams are my reality.
There's probably no better way to end the day than in the comfort and privacy of your innermost retreat. With their stunning views and refined elegance, the bedrooms are designed to soothe and calm, entreating you to venture into the realm of deep and undisturbed rest.
You enjoy feeling the wind in your hair, and the sunshine on your skin. Spending a couple of hours on the breezy Sun Lounges right here at The Park will no doubt be the perfect formula for rest and relaxation. With its lush setting and sophisticated mood, you'd want to sip a martini too, just for the heck of it.
---
Unwinding? Just take your pick from a long list.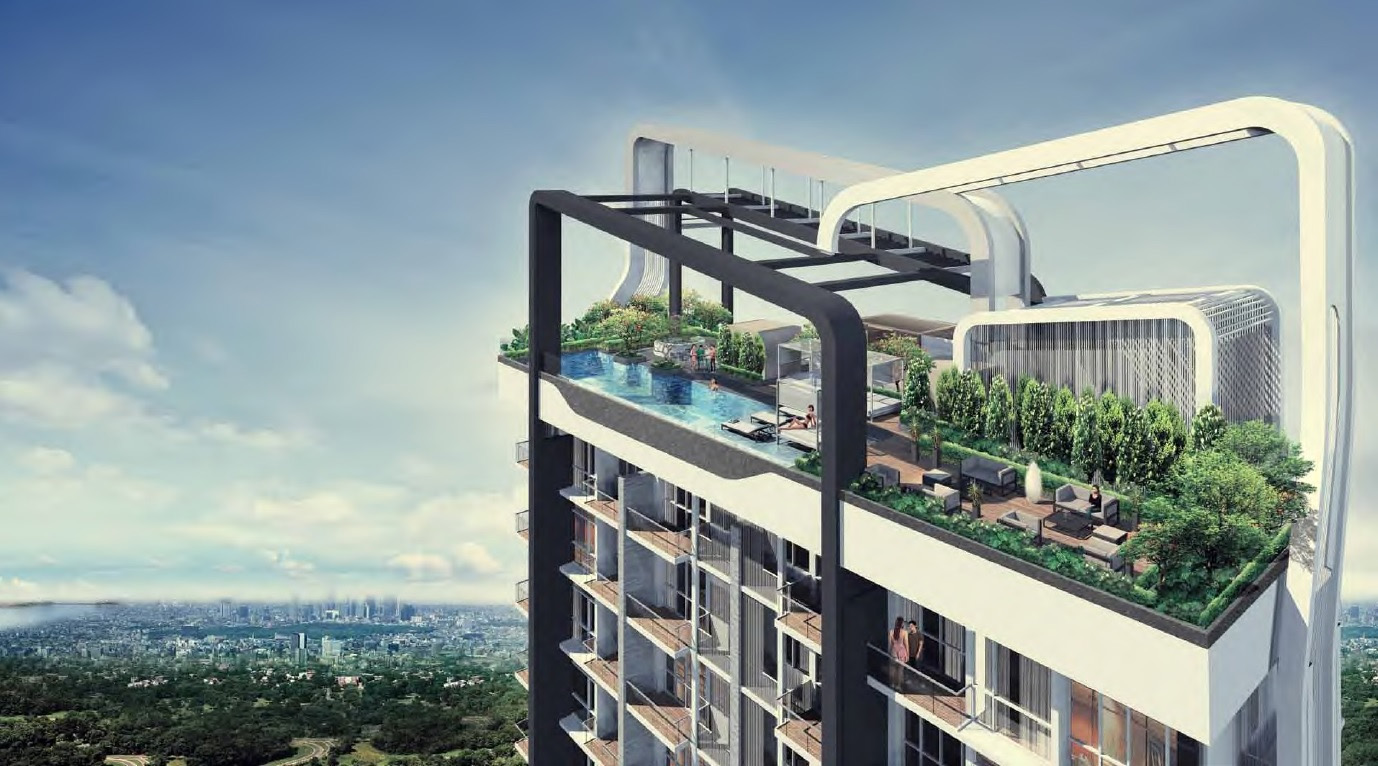 On top of it all, life takes on a whole new perspective. At The Solitaire Club on your roof-top, chilling out in style is a challenge – at least in terms of the multiple choices you face! From an artfully designed function deck featuring a swanky bar counter to a 15m Leisure Pool, as well as cozy Daybed Cabanas and even groovy Spa Seats, the possibilities are endless. Oh, and did we mention it all comes with a gorgeous view of the sea as well?
---