One Surin Site Plan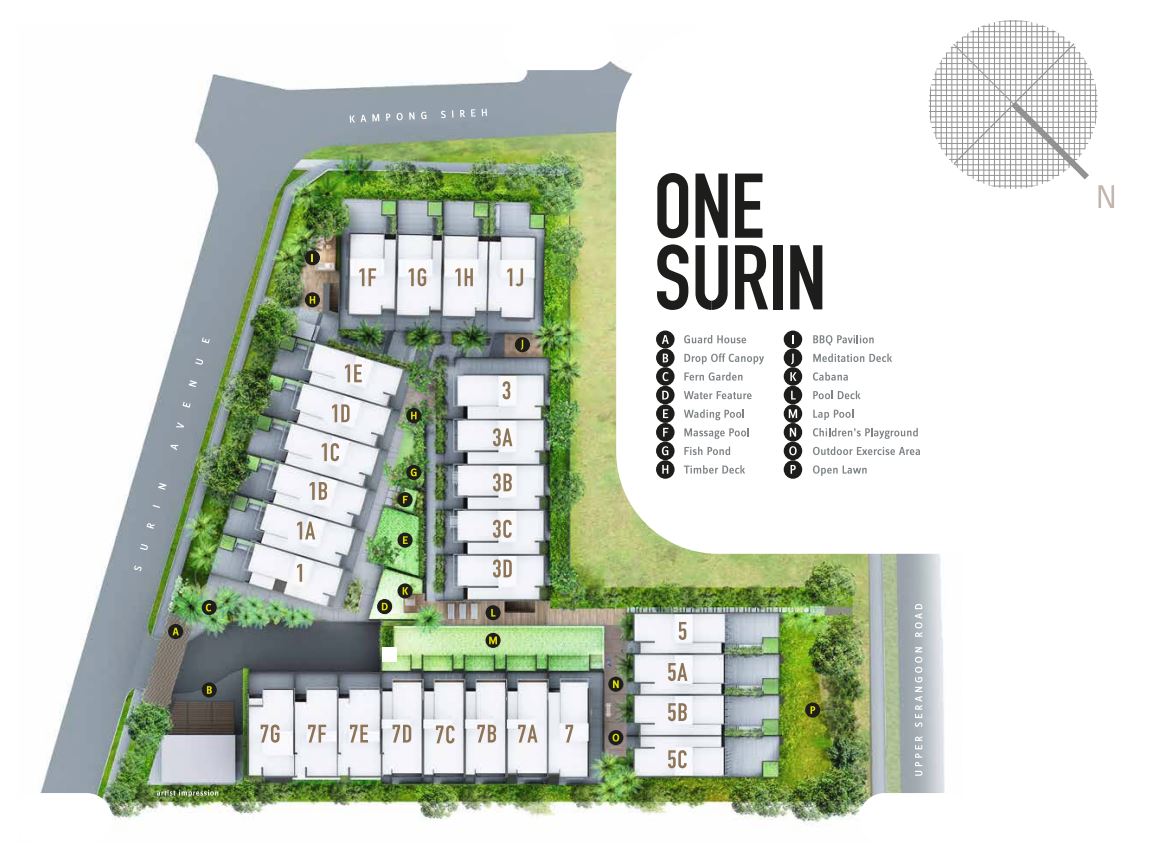 One Surin Facilities
One Surin sits on the former Tan Moh Hong Reptile Skin and Crocodile Farm. The historic site manages to retain its serene charm, in spite of the rapid urbanization of its surroundings. Once home, owners will enjoy a refreshing respite from the city beyond its gates. The design seeks to recreate the feeling of a true community set amidst this suburban gateway.
---
Each dwelling is conceptualized as a sanctuary where one is sheltered by its think stone-like walls. Perched atop the base, the upper part of the houses are crafted as individual boxes wrapped in a finely detailed screen. The screens filter light into the interiors, whilst safeguarding privacy.
---
Livable Art
A continuous waterscape runs through the heart of the development, weaving together the many thematic gardens and facilities around the site, and enveloping the community with the soothing sound of cascading waters. Working with a palate of light, water and the rich texture of natural materials, the elements are blended into a work of architecture.
---
One Surin. Freehold. Landed
A landed property is an investment in the future. In land scarce Singapore, land values will only appreciate in the for seable future. As we approach seven million in population, freehold landed properties will become increasingly difficult to source, an exclusive benefit for citizens, and extraordinary permanent residents only!