KL gives in-principle nod for Johor-S'pore rapid transit link
.
JOHOR BARU • The Malaysian Cabinet has given in-principle approval for the Rapid Transit System (RTS) Link project connecting Johor Baru and Singapore, with Kuala Lumpur still looking into the cost and other details, Transport Minister Anthony Loke said yesterday.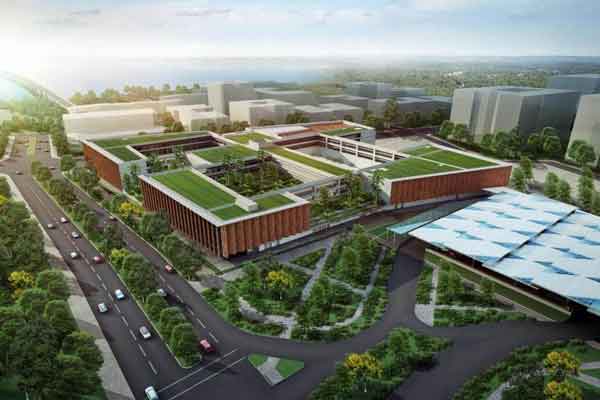 He said that once the full go-ahead is given, a joint operating company involving Malaysia and Singapore would be set up, the MalayMail news site quoted him as saying.
Mr Loke, who was in Johor yesterday, said he was hopeful that the RTS project would proceed as planned.
Set to open by end-2024, the link is a 4km line that will connect Bukit Chagar station in Johor Baru to Woodlands North.
The rail agreement was inked in January between Singapore and Malaysia under the previous Malaysian government with the aim of boosting the cross-border economy and easing commutes across the Causeway. Construction of the link was expected to begin next year. The link will be able to transport 10,000 travellers in one direction every hour between Singapore and Johor Baru.
Mr Loke told reporters that the project had been delayed for two months due to the May general election and the formation of a new Malaysian government.
"Despite the delay, the RTS project will be completed in six years' time by 2024," he said, as quoted by the news site.
He said there was no issue with regard to the delay, and Malaysia has communicated the matter to Singapore. "The issue of compensation also does not arise as the joint venture company has not been formed yet," he said.
Singapore's SMRT and Malaysia's national rail operator Prasarana Malaysia were to have incorporated a joint venture company to operate the new train link by June 30, Transport Minister Khaw Boon Wan had said earlier this month.
Adapted from The Straits Times, July 31, 2018
---