Healthy demand for Cairnhill Nine and The Wisteria
.
Units at Cairnhill Nine and The Wisteria were launched for sale over the weekend with both drawing healthy interest from buyers.
Property group CapitaLand sold 134 of the 200 units released from its 268-unit Cairnhill Nine in Orchard, while buyers scooped up 116 of the 138 units at The Wisteria offered for sale by developer Northern Resi. The Wisteria is located at the junction of Yishun Ring Road and Yishun Avenue 4.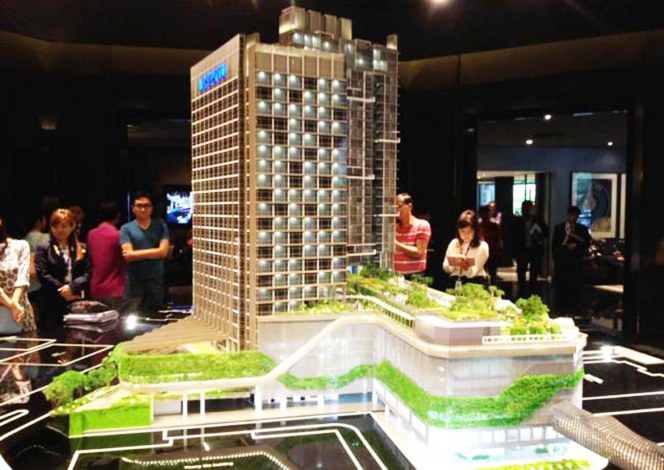 At Cairnhill Nine, the units sold ranged from 591 square feet to 3,864 sq ft, including one-bedroom, one-bedroom with guestroom, two-bedroom, two-bedroom with guestroom and four-bedroom units as well as penthouses. The price range for the majority of units sold is between S$2,200 psf and S$2,800 psf, CapitaLand said.
The most popular were the one-bedroom plus guest units, with about 80 per cent of the 90 units sold. These range from 732 sq ft to 969 sq ft. Located opposite Paragon, the 99-year leasehold residential development is part of an integrated development which includes Ascott Orchard Singapore.
"To date, about 50 per cent of buyers are Singaporeans, while the remaining 50 per cent are from Indonesia, Malaysia and China," said a spokesman from CapitaLand Singapore. "We are pleased with the strong response to the VIP preview and official launch, and will be stepping up our marketing efforts by having roadshows in cities such as Jakarta, Surabaya, Solo, Shanghai and Hong Kong."
At an average price of S$2,500 psf, it is a steal which probably drew those sitting on the sidelines while discerning buyers saw an opportunity to invest, Mr Han went on to say. Buyers could reap a yield of around 4 per cent, which is attractive in this market, he noted.
CapitaLand staff had already visited Jakarta over the Feb 20-21 weekend to market the project to Indonesian clients, and reported good interest. "This shows there is demand for well-priced, strategically-located projects, especially in Orchard Road," said Chesterton Singapore managing director Donald Han.
Mr Han reckons that there could also be some upward adjustment in the price point for the remaining units. Meanwhile, SLP International executive director Nicholas Mak pointed out that another likely reason for the demand is the lack of major residential projects launched in that part of Orchard in the last year or two.
"At this kind of price, I think some are prepared to hold for three years," said Mr Mak. "Some might even be taking a gamble that the cooling measures might be eased during the three years and that there could be capital appreciation."
Over at The Wisteria, Keppel Land Retail Management said that "108 of the 216 units were released into the market at an average price ranging from S$1,030 to S$1,050 psf ". Northern Resi later released 30 more units "due to overwhelming demand" for the one and two-bedroom units, the marketing manager said in a press release. In all, 116 units were sold.
The Wisteria is part of a mixed-use 99-year leasehold development comprising three nine-storey towers of 216 units atop Wisteria Mall. The units range from 441 sq ft one-bedroom units to 1,173 sq ft 4-bedroom units.
Given strong demand for the one and two-bedroom units and the fact that the property is linked to a medium-sized mall, there is probably a higher percentage of buyers who are investors compared to a typical residential project in a suburban area, said Mr Mak, who described the price as fair.
Both residential projects were fairly priced, making it a draw for investors as well, market watchers said.