Amber 45 - The unique position that flourished in the vibrant city
.
Amber 45 located along Amber Road in District 15, Singapore. This is an ideal position in this area because not only the land parcel near Tanjong Katong MRT and Marine Parade MRT Stations, but also it has a little bit of involvement with Singapore's history.
Amber Road was founded in 1921, it's a well-known site that associates with the Japanese's aggression and during the Maria Hertogh riots in 1950s. You can see, Amber Road has been through so many difficult challenges and finally, it survive together with the time. The site with a rich history of more than 30 years makes its own prime location in Tanjong Katong area.
Now, when somebody thinks about Singapore, besides the magnificent palaces that'd known as the symbols of this Island such as Marina Bay Sands, Merlion Park, Orchard Road, etc, people also think to Amber Road as a heroic history in evolution.
In previous centuries, Amber Road was along L-shaped road that located between Tanjong Katong Road and Grove Road, but nowadays, Amber Road links to Marine Parade Road, Haig Road and Mountbatten Road directly. This is the result of the urbanization and developmental progress.
Amber 45 Residences draws a lot of homebuyers' attention because of its prime address. Located in the heart of District 15 and surrounded by so many world-leading conveniences, that helped Amber 45 set a new benchmark in this area.
Firstly, transportations at Amber Forty-Five is ideal. Because of the connection with the arterial streets such as Mountbatten Road, Tanjong Katong and Marine Parade Road, the travel from and to this condo is so easy. There are two MRT Stations right at your doorstep including Tanjong Katong MRT and Marine Parade MRT Stations. Furthermore, just a few minutes, East Coast Parkway will bring you to Southeastern Coast of this Island.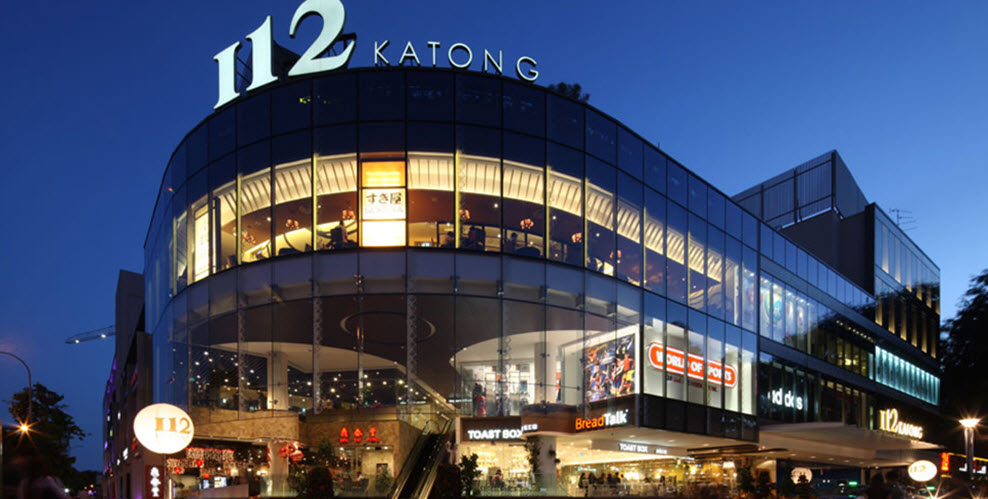 112 Katong Shopping Mall near Amber 45 Condo
Secondly, Amber 45 Condo is very near a lot of entertainment centres, business hubs, shopping malls as well as supermarket. I can ensure that you don't want to miss the opportunity to visit Parkway Parade, 112 Katong or Katong Shopping Centre, the biggest reputable malls in Singapore.
And for the people who really like nature, Parkland Green, East Coast Park is the suitable address for you. Don't forget Georges Beach Club for anyone who loves nightlife. If you like sunshine, yellow sand, sea breeze and the leisure activities like windsurfing, sailing, water balloon, etc, just 5 minutes walk to East Coast Beach, everything is yours. That's great, isn't it?
Thirdly, A myriad of educational institutions are within 1km to the upcoming condo. You can have the best selection for your children with the local to international academies. Some of them like Tanjong Katong Primary School, Tanjong Katong Girl's School, Canadian International School and Chatsworth International School.
With a unique position like that, there is no reason to ignore Amber 45 Residences. Trust me! Choose Amber 45 by UOL Group and you won't be disappointed.
Have you ever wonder what make Amber 45 be an outstanding ladmark in Tanjong Katong and Marine Parade? A Unique Location? An Impressive Features or The Particular Design? CONTACT US now to keep you updated and get the BEST Price and Discount from the developer.
---