Site Plan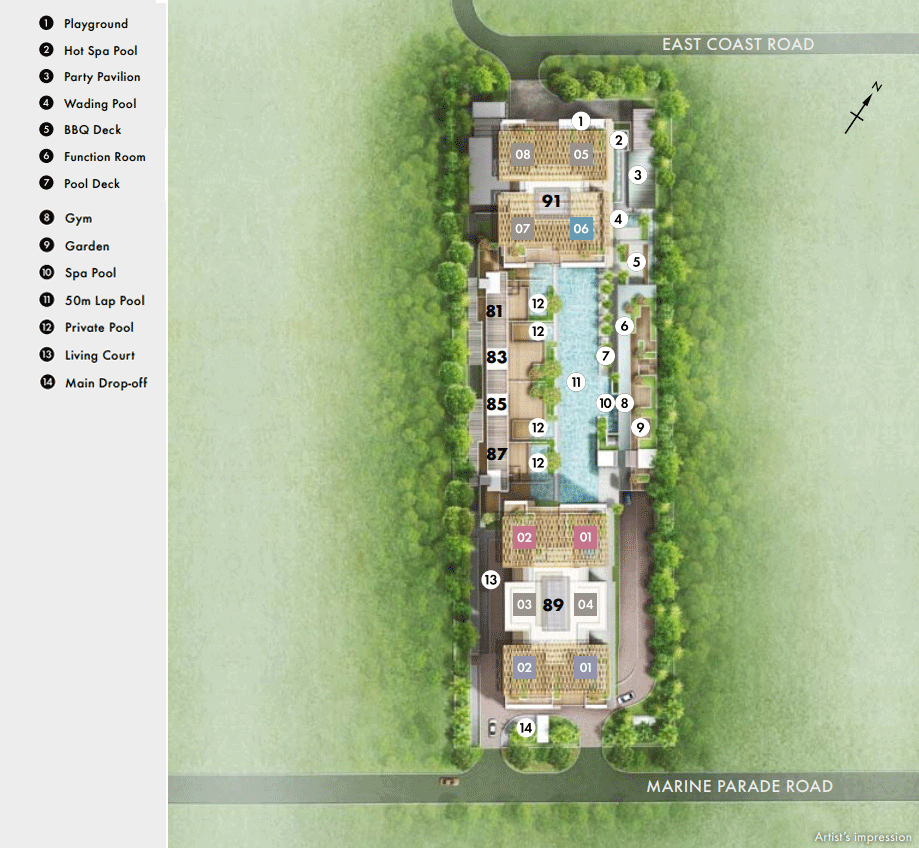 ---
Time to relax
Take time to mingle with friends and neighbours at Marine Blue. Enjoy some quality me-time at the seashore inspired party deck located on the ground floor. The party pavilion and barbeque deck merge enticingly with the spa pool and lap pool, providing easy lounging and entertainment options for relaxing evenings or balmy weekends.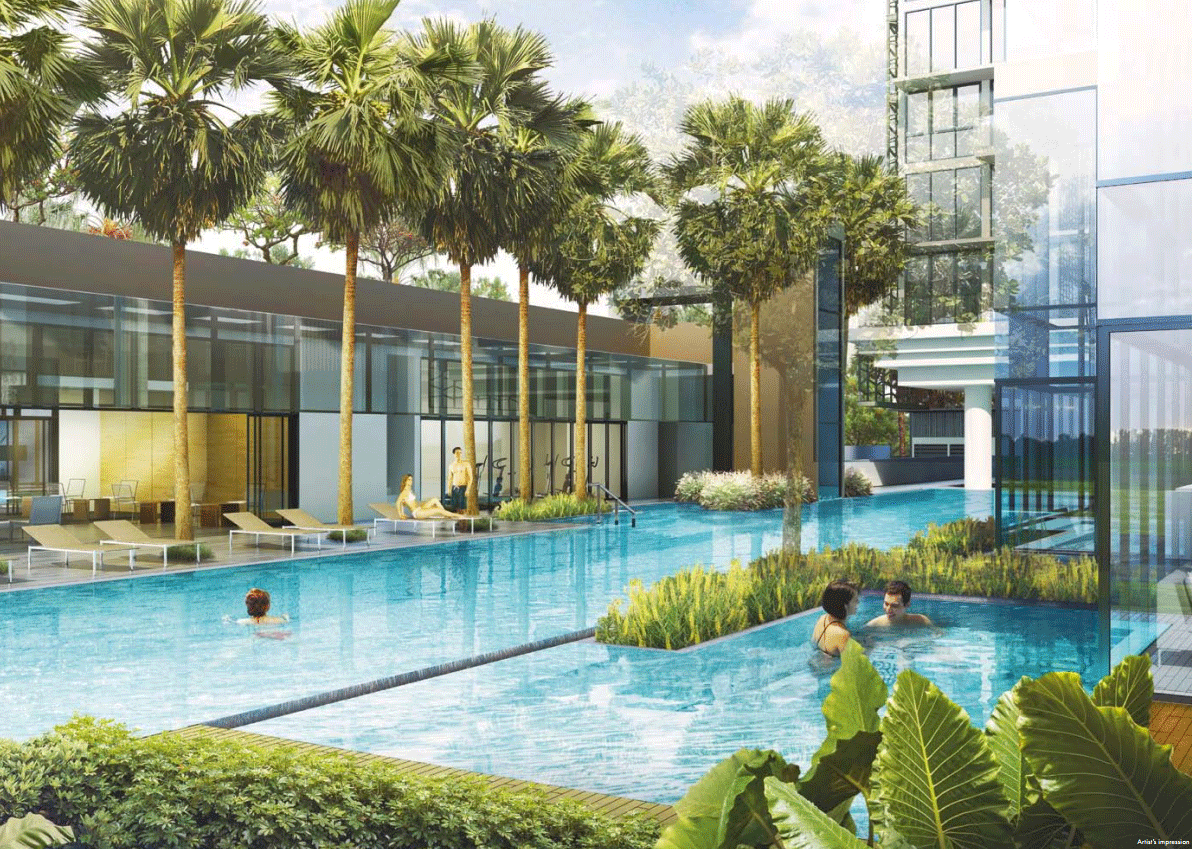 ---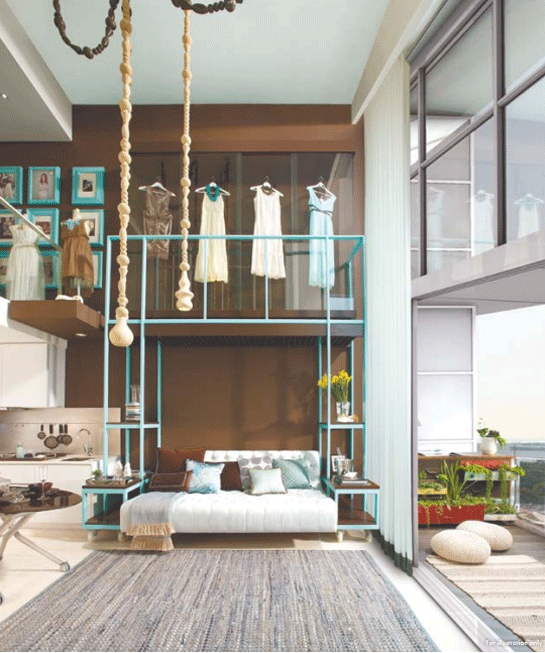 Space for imagination
Relish the freedom to personalise your home with interiors conceived to be open, flexible and adaptable to your needs. Enjoy the flexibility of creating a bigger, more seamless space by merging both living and bedrooms. Alternatively, choose a higher ceiling loft suite which comes with an upper deck that can double up as a guest room, study or hobby nook.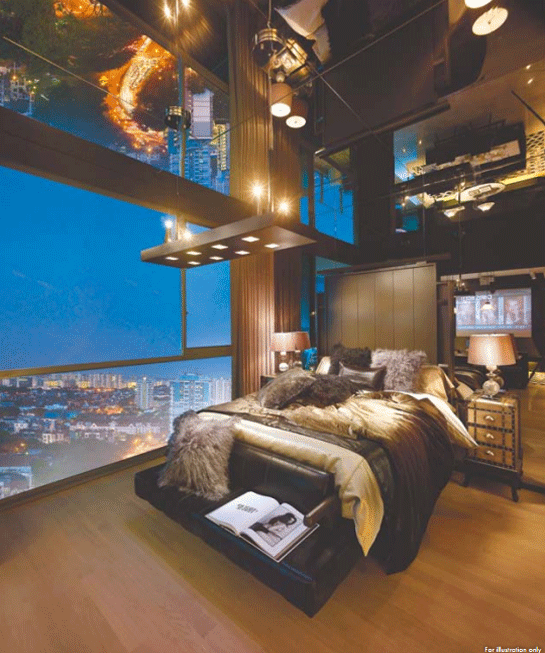 Room for exclusivity
For more living space, Marine Blue also offers a limited number of loft suites, penthouses and pool terrace houses. All homes are superbly crafted with the finest finishes and fittings to suit the needs of discerning individuals.
---